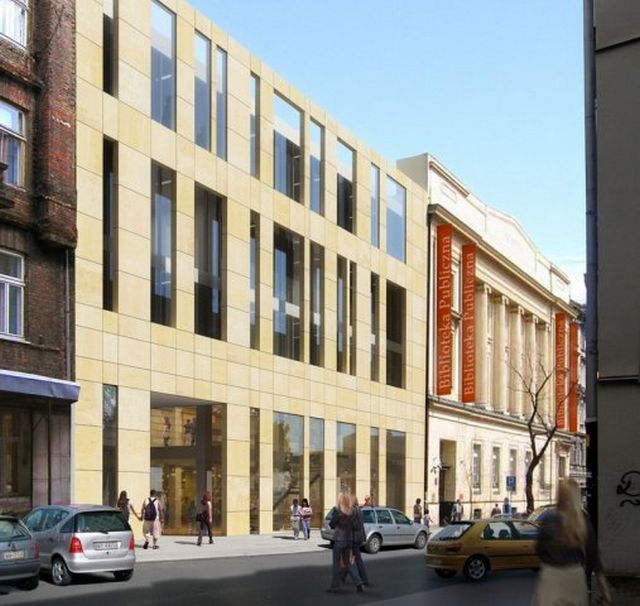 The use of glass in remodeling Warsaw historical library
Arch. Andrzej Bulanda, principal of Bulanda Mucha Architekci, will be a speaker at INGLASS Budapest 2017, where he will talk about remodeling a Warsaw historical library with the intensive use of glass.
Andrzej Bulanda, born in 1955, in Warsaw is an architect, designer and partner at Bulanda & Mucha Architects. He graduated from the Warsaw University of Technology's Faculty of Architecture and Land Engineering in 1984 and earned an architecture degree from the University of Detroit in 1983.
He was a Kościuszko Foundation scholarship recipient as a visiting scholar at the Harvard University Graduate School of Design, and held a visiting professor position at Penn State University.
He has garnered professional experience in West Berlin (under Ferii Otto and Rolf Gutbort, 1979-81), Boston (at Benjamin Nutter Architects, 1986-87), New York and Grenoble (Groupe 6, 1989-90).
Since 1991 he has headed Bulanda & Mucha Architects in Warsaw with co-founder Włodzimierz Mucha. In 2015, the practice received the Honorary Award of SARP (Association of Polish Architects), the Association's highest award for a lifetime achievement. They are also winners of the competition for a mezuzah for the Museum of the History of Polish Jews (2012) and have won second prize in the competition for the plastic & spatial concept of the Museum of Polish History (2011).
He is the co-creator of many award-winning competition designs and completed works, including the BRE Bank building in Bydgoszcz, the Old Paper Mill in Konstancin-Jeziorna, the Sports Hall in Konstancin-Jeziorna, the Cameratta complex at Eko-Park in Warsaw, the expansion of a Public Library building in Warsaw, the Prudential tower in Warsaw, the Kazimierz Pułaski Museum in Warka, the Koneser complex in Warsaw, and Rother's Mills in Bydgoszcz.
He has won numerous awards and competitions, as well as authored many articles and publications in industry press such as Architektura-Murator, and Architektura & Biznes and "Conversation about architecture" — interview with a professor Jerzy Sołtan (GSD Harvard).