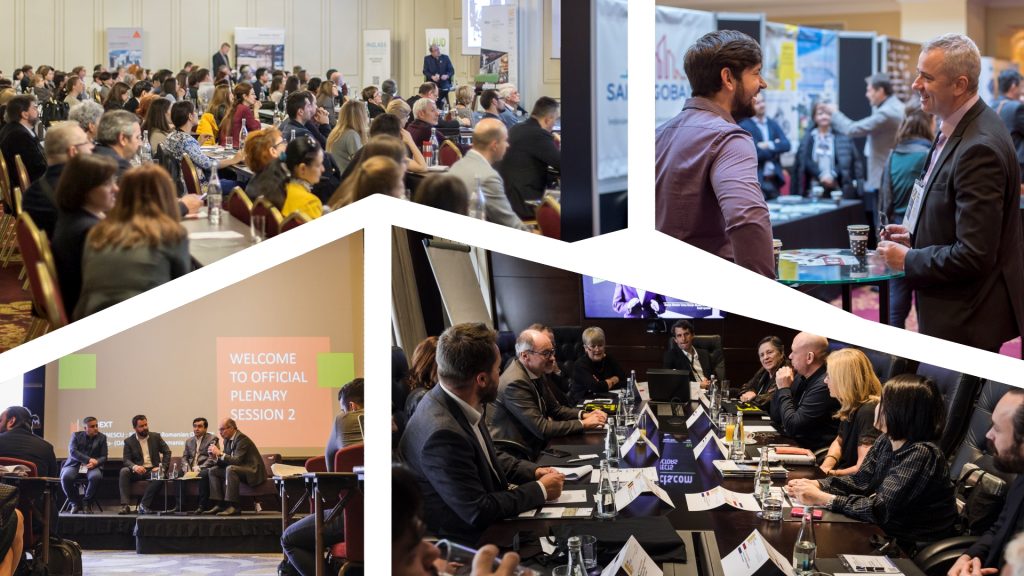 The Consultative Council of Architects in Central and Eastern invite you to support creative excellence, to reach an engaged audience and to expand your network through SHARE.
The SHARE FORUM brings together each year thousands of practicing architects and contractors from Europe, Asia and the United States of America, becoming one of essential networking platforms for the construction-related fields in Central and Eastern Europe.
Its annual editions are a constant relevant presence in Poland, Hungary, Romania, Bulgaria, Serbia, Albania, FYROM, Kosovo, Greece and next year we are launching the event in two new countries: Slovenia and Latvia.
How are SHARE Forums different?
SHARE Forums are held in each country together with the support of The National Chamber of Architects and the most important professional associations of architects, engineering, designers and contractors.
SHARE has become the annual national meeting place for architectural leaders in each country.
SHARE combines:
a leading conference programme with outstanding architects who present their recent international awarded projects;
debates focus on local architectural issues;
national awards for excellence and architecture (Romania and Bulgaria);
an exhibition of innovative architectural solutions, products, and services;
networking and social events like architectural tours, practices visits, thematic shows, books launching, and cocktails & conversation meetings;
The SHARE Forum's spirit resides in the idea of connecting people through architecture, sharing concepts and initiatives in Central and Eastern Europe to bring architecture to a more social sensitive level.
Arch. Ian Ritchie- from Ian Ritchie Architects and SHARE Society Fellow sees SHARE as "an intellectual, emotional exchange of creative people", while Sir Philippe Samyn – founding partner of Samyn and Partners,/ SHARE Society Fellow endorses the same idea of a "long-awaited" established architecture network which has "an intellectual purity, an intellectual freshness" and which does not take into account the age of participants but concentrates its attention to spreading the knowledge.
If you are interested in discussing how SHARE events can help associate your brand with architecture excellence, please contact us on the details below.  
Florin Mindirigiu
Event director
+40744 633 865  available for Whatsapp, Viber and Messenger.