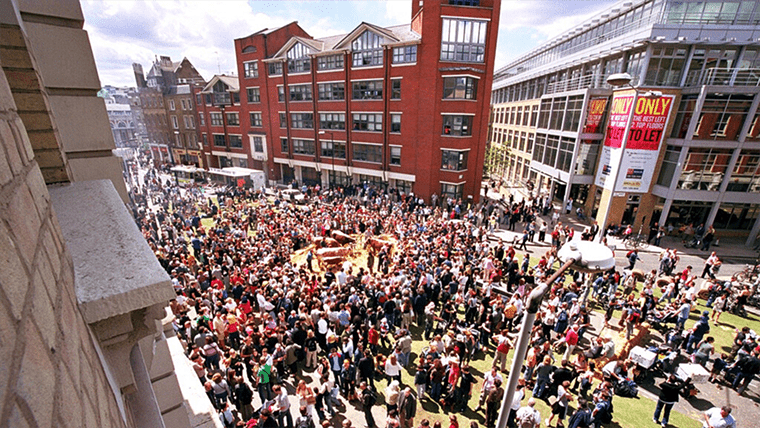 MEET THE GUEST | Peter MURRAY, Curator-in-Chief New London Architecture, UK
The third edition of the SHARE Forum in Slovenia will take place on 25th of April 2023, at the Intercontinental Ljubljana Hotel. "Sustainable facades: Design and technology," and "Large-scale development projects" are the main themes that will be explored during the program of the International Architecture and Technology Innovation Forum.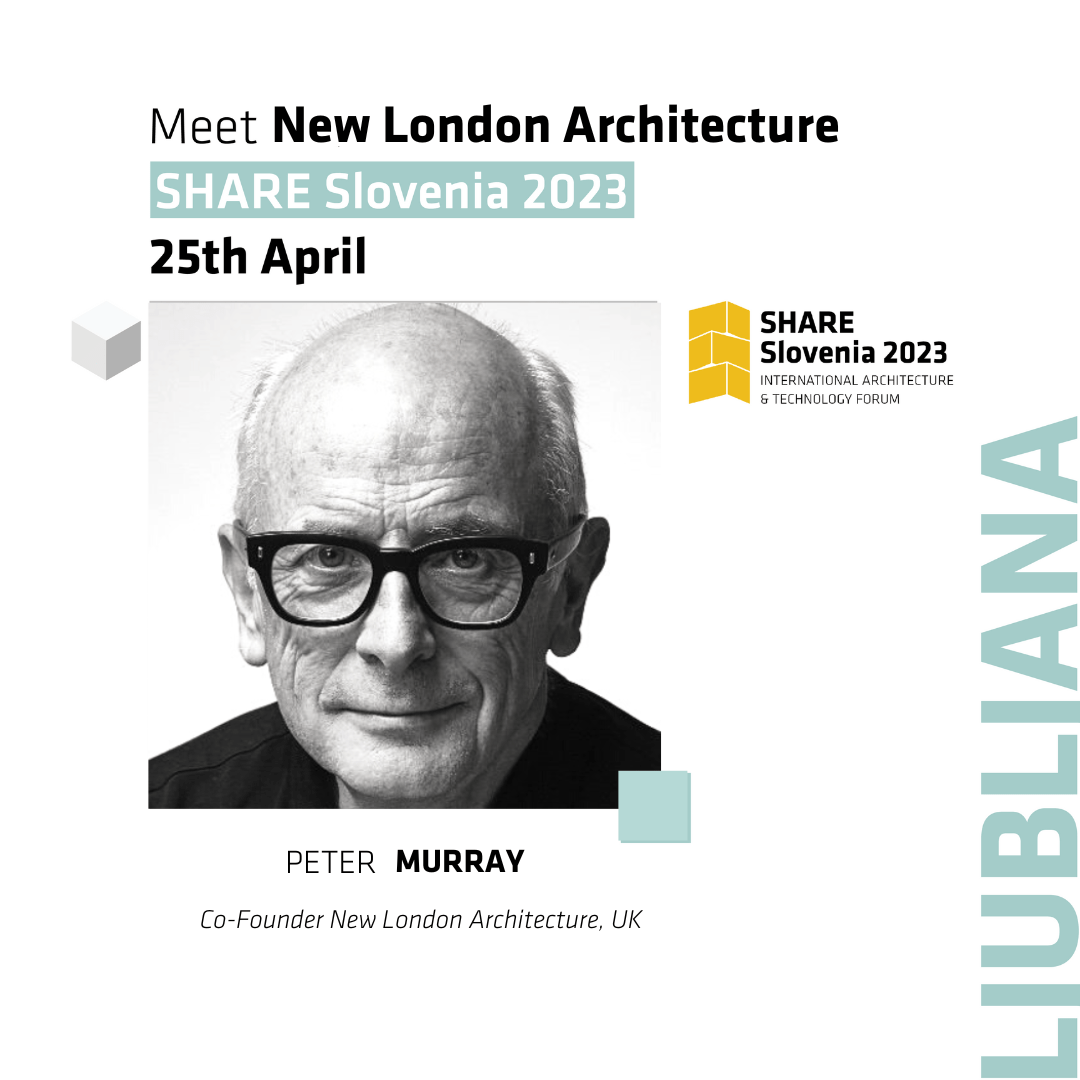 SHARE Slovenia 2023 will provide attendees with access to knowledge and new opportunities for collaboration. National and international renowned speakers, innovators in architecture and building technologies will provide the audience with insightful technical details of large-scale projects as well as inspirational visions.

MEET THE GUEST | Peter MURRAY, Curator-in-Chief New London Architecture, UK
He trained as an architect but has spent most of his career writing about and commenting on architecture rather than practising it. He studied at Bristol University and at the Architectural Association School of Architecture in Bedford Square. He edited the weekly newspaper for architects, Building Design, before moving on to the Royal Institute of British Architects Journal.
Peter curated a number of major exhibitions at the Royal Academy including the 1986 New Architecture: the work of Foster, Rogers, Stirling, and Living Bridges in 1996. He founded the design and architecture magazine Blueprint and the global communications company Wordsearch which specializes in design and branding for architecture and real estate  with offices in Beijing, Singapore, Sydney, New York as well as London.
Through his work with NLA, Murray has also played a key role in advocating for better urban planning and design in London. He has been a vocal critic of the city's overreliance on tall buildings and has advocated for a more sustainable and human-centered approach to urban development.
He started the London Festival of Architecture which began life as the Clerkenwell Architecture Biennale in 2004. The Festival is now a significant annual event in the cultural life of the capital. The New London Architecture centre of  was founded in 2005 as a centre for debate and discussion about the changing face of the capital. The centre has a large scale model of London and permanent exhibitions about the future of London.
He is also involved in research into the built environment. Peter has written numerous books including The Saga of Sydney Opera House, London's Growing Up  and Great Estates. He has recently completed a book on The Leadenhall Building by Rogers Stirk Harbour.

SHARE Slovenia 2023 | The great line-up of speakers
SHARE Slovenia 2023 has as guests internationally recognized personalities in the field of architecture:
The event is organized by SHARE Architects, one of the most active events network in the region, in partnership with the Chamber of Architecture and Spatial Planning of Slovenia, with the support of Everest, the partner of the event and Zumtobel, proud partner of SHARE  Community.

SHARE Architects in Slovenia
Great Slovenian architects have joined the SHARE Architects network adding value to previous editions in Ljubljiana or promoting Slovenian architecture in Europe. 15 Slovenian personalities in architecture are members of the SHARE Architects Society, an exclusive group within the SHARE Architects network, among the being Matej Blenkuš, Dean Lah, Spela Videcnik, Mojca Gregorski, Nande Korpnik, Tomaž Krištof. SHARE Architects Society has awarded the SHARE OPERA OMNIA AWARDS to Špela Videčnik, Co-founder OFIS arhitekti, for her life's work and notable achievements in the field of architecture.
SHARE Architects Network – Connecting architects and contractors in Central and South Eastern Europe
Over the past 25 years, SHARE Architects forums have become a key networking platform for architects and constructors in Central and South Eastern Europe. SHARE provides a useful framework for knowledge and understanding of the diversity of modern architectural phenomena. Currently, SHARE Architects events are held in 16 countries and have developed a community of over 50,000 professionals around them.