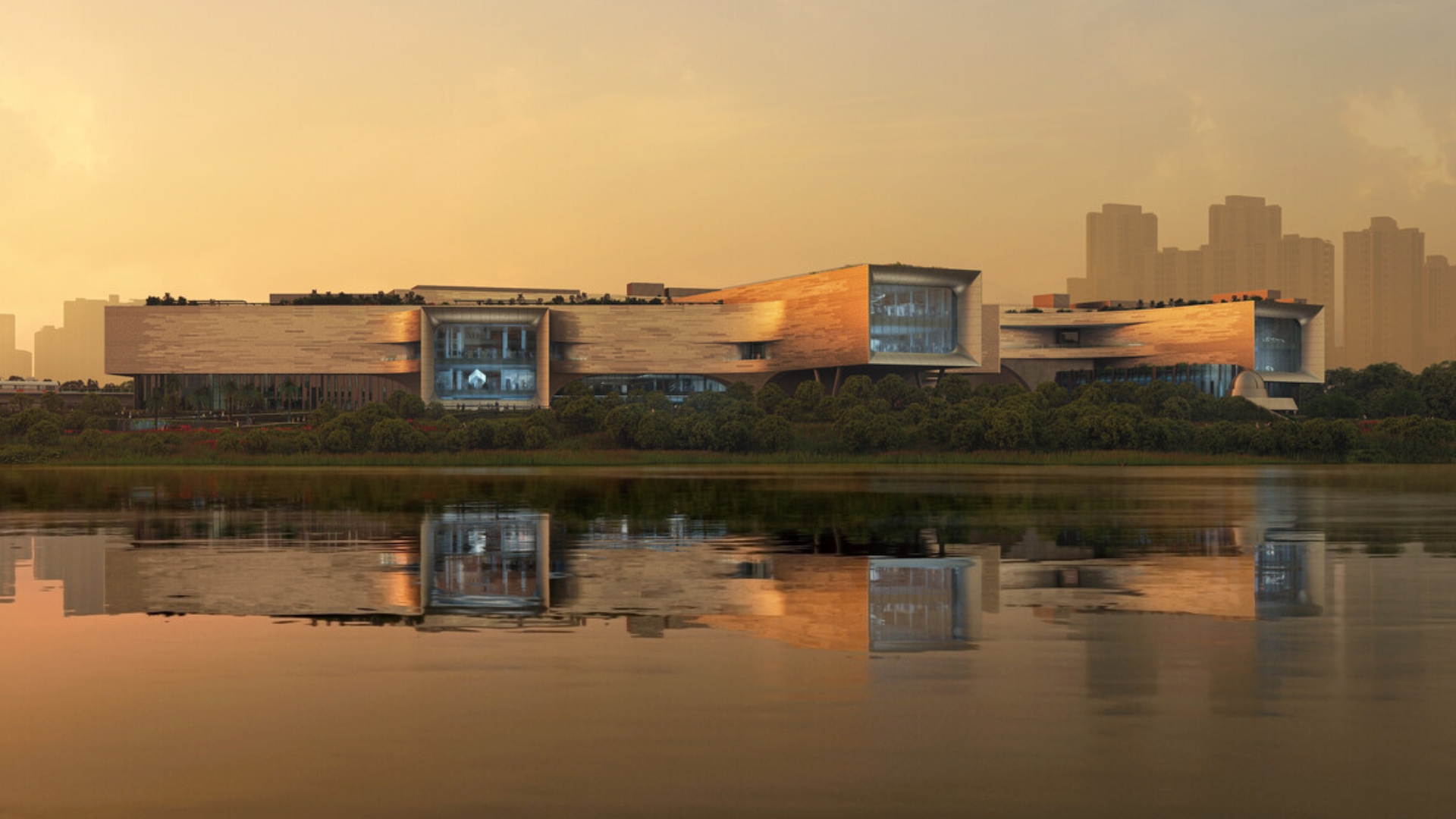 MEET THE GUEST | Maurizio Meossi, Associate Director Zaha Hadid Architects, UK
The third edition of the SHARE Forum in Slovenia will take place on 25th of April 2023, at the Intercontinental Ljubljana Hotel. "Sustainable facades: Design and technology," and "Large-scale development projects" are the main themes that will be explored during the program of the International Architecture and Technology Innovation Forum.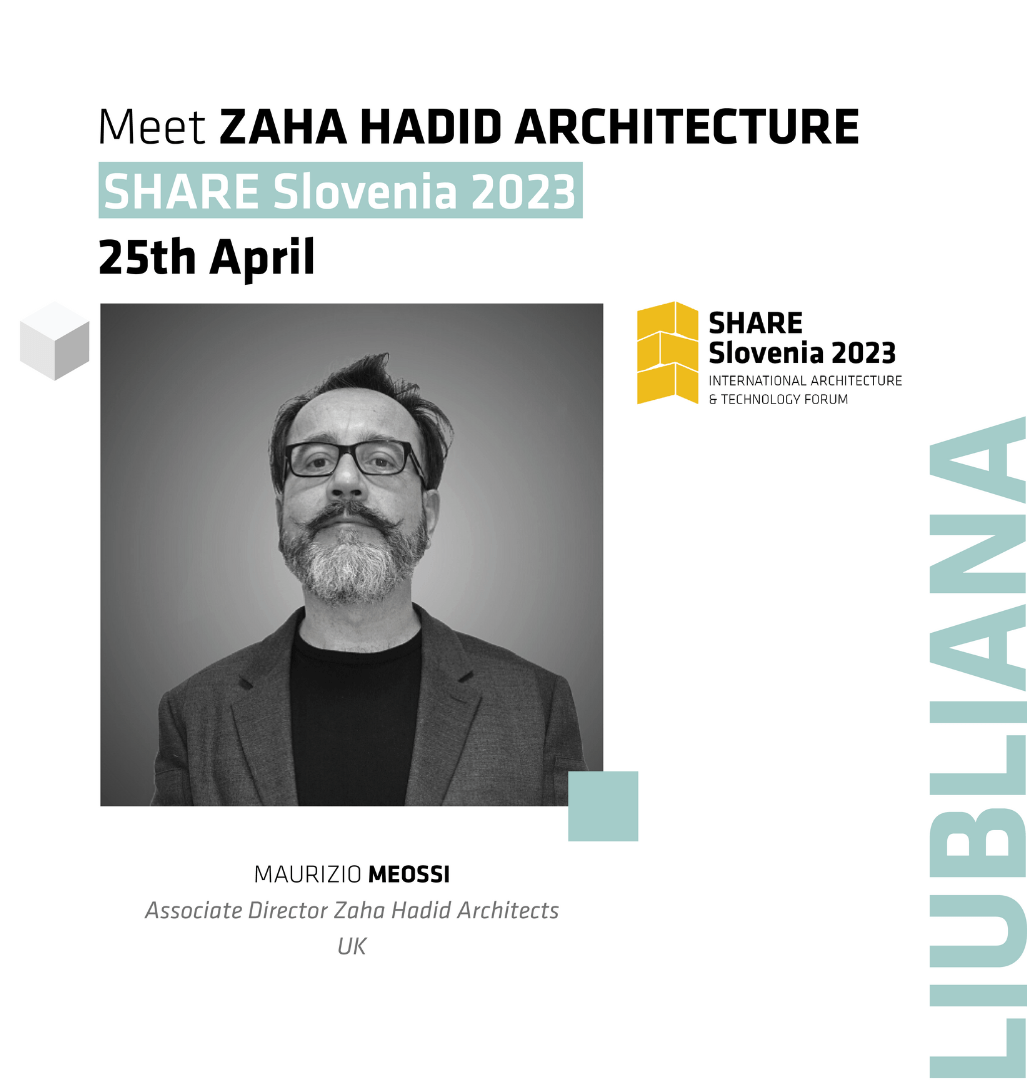 SHARE Slovenia 2023 will provide attendees with access to knowledge and new opportunities for collaboration. National and international renowned speakers, innovators in architecture and building technologies will provide the audience with insightful technical details of large-scale projects as well as inspirational visions.

MEET THE GUEST | Maurizio Meossi, Associate Director Zaha Hadid Architects, UK
Maurizio Meossi has worked on some of Zaha Hadid Architects' largest residential projects around the world, including Italy, Australia, Mexico, and Turkey. Maurizio Meossi has contributed as a designer to several international projects, including the BMW Central Building in Leipzig and Florence Train Station. He was part of the creative team of the MAXXI – National Museum of 21st Century Art project. In Italy, he successfully led the design team for a group of buildings that form the new CityLife complex, completed in 2013 in Milan. Maurizio has worked with Zaha Hadid Architects since 2002 and has been Associate Director since 2020. He currently leads projects worldwide.
CASE STUDY | New Science Centre in Singapore
Designed by Zaha Hadid Architects in collaboration with Architects 61, the New Science Centre in Singapore  is composed of five interlocking rectangular volumes that house a variety of exhibition galleries, interactive labs, event spaces, and ancillary facilities for visitors, administrative offices, archives, and service areas. The design is inspired by the natural landscape of Singapore's Jurong Lake Gardens and maximizes opportunities for visitors to interact with the surrounding gardens and lake.
The 52,460 square meters complex aims to make science, technology, engineering, and mathematics (STEM) more accessible through specialized amenities, educational programs, and interactive experiences. The building is expected to open in 2027, which also marks the 50th anniversary of the Science Center and aligns with the Singapore Green Plan 2030.
Each of the five volumes of the Science Centre is uniquely orientated to enhance the relationships between the centre's indoor and outdoor spaces, incorporating large windows that serve as "monocles" and offer strategic views of the lake. The design defines a series of courtyards and gardens leading from the adjacent MRT station towards the pagoda within the Chinese Garden. Together with diverse indoor, outdoor, and rooftop spaces for learning, the new Science Centre will be an exciting destination to encounter science and nature as well as offering many opportunities for community events.
The new Science Centre will feature a new Observatory for budding astronomers to learn about the universe, a Digital Fabrication Lab with incubator programmes to nurture entrepreneurial aspirations, and a Makerspace for young inventors to bring their imagination to life. A new outdoor Activity Plaza will be a focal point of the centre and offer STEM programmes and community activities.
WORK |  Projects of Maurizio Meossi
Citylife Apartments in Milan, Italy
The skyline of Zaha Hadid's City Life Milano housing complex is defined and characterized by a sinuous fluid line. Residences are seven curved buildings of varying heights, from 5 to 13 floors. The distinctive architectural elements include a serpentine movement of the curved balconies and the profile of the roofs, which provide a soft and elegant shape for all of the top-floor penthouses, complete with extensive covered terraces.

Façade materials – fiber concrete panels and natural wood panels – emphasize the complex's volumetric movement and at the same time give a private and domestic quality to the interior of the residential courtyard. The interiors open onto extensive terraces. All of the apartments feature structural and plant solutions that can be easily adapted to individual needs. Each of the homes is different from the others in terms of size, exposure, and layout: from two-rooms to large family apartments and twin-level penthouses.
At ground level, the double-height lobbies are flooded with light by large openings stretching from floor to ceiling, designed to confer strong visual continuity with the park. Access to all stairwells is provided by main and service lifts. The underground parking areas lead directly to the individual buildings with easy, convenient, and secure access.
Grace on Coronation Brisbane Australia
Grace on Coronation Brisbane Australia is located in Toowong, opposite Toowong Village Shopping Centre and nearby the University of Queensland's historic St. Lucia campus, the development is 4 kilometers west of Brisbane's Central Business District. The site holds historic significance and includes the Heritage-listed Middenbury House of the 1860s, which will become part of the public parkland precinct. Featuring 130 meters of direct river frontage, the site itself is highly regarded.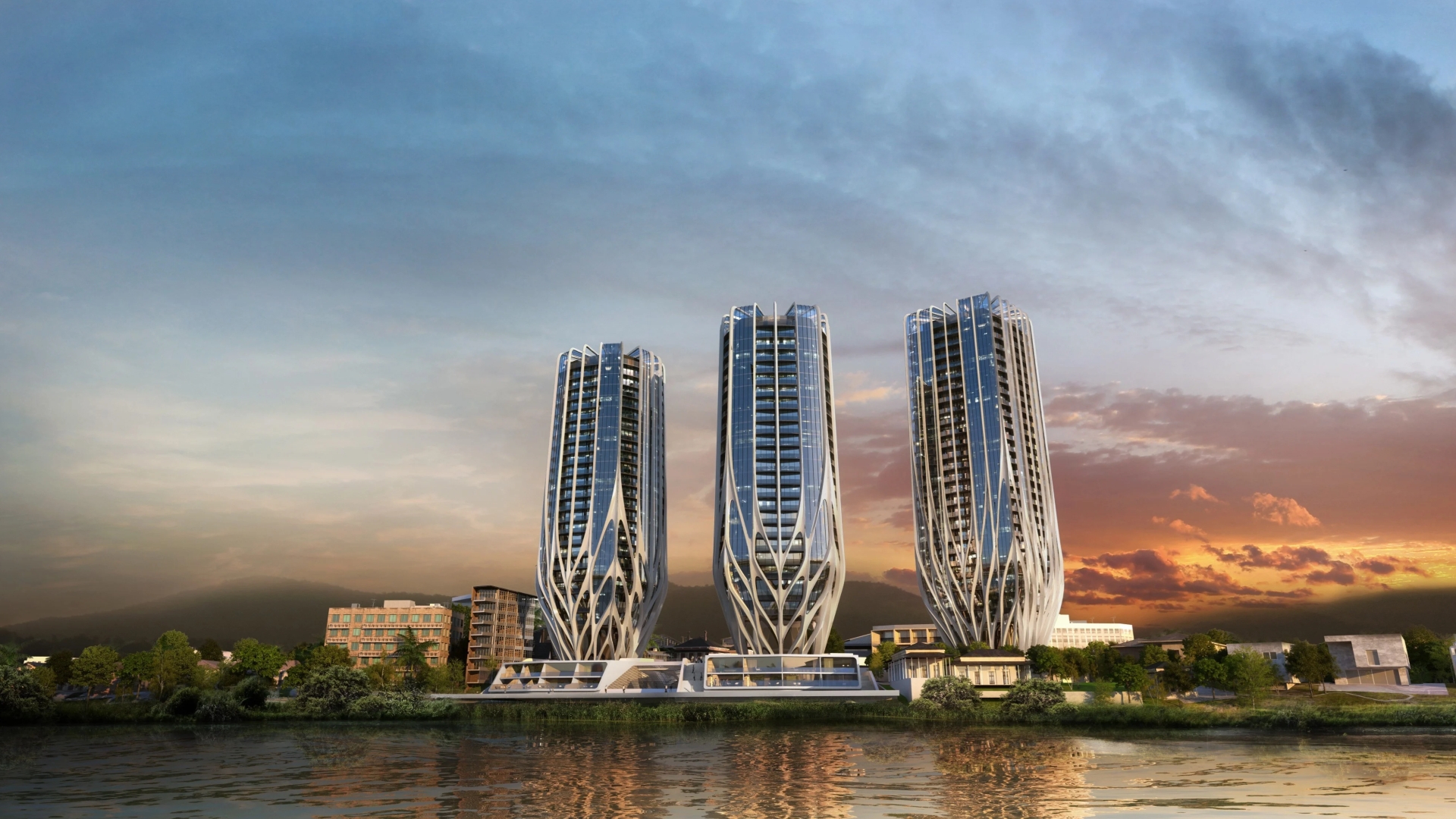 Each residential tower, "reminiscent of a flower in bloom," is designed with a multilayer facade, composed of curtain wall glazing beneath a diamond patterning of glass-reinforced concrete. A harmonious blend of incomparable architectural elegance, vibrant urban parklands, and heritage conservation adjoining the Brisbane river in towing.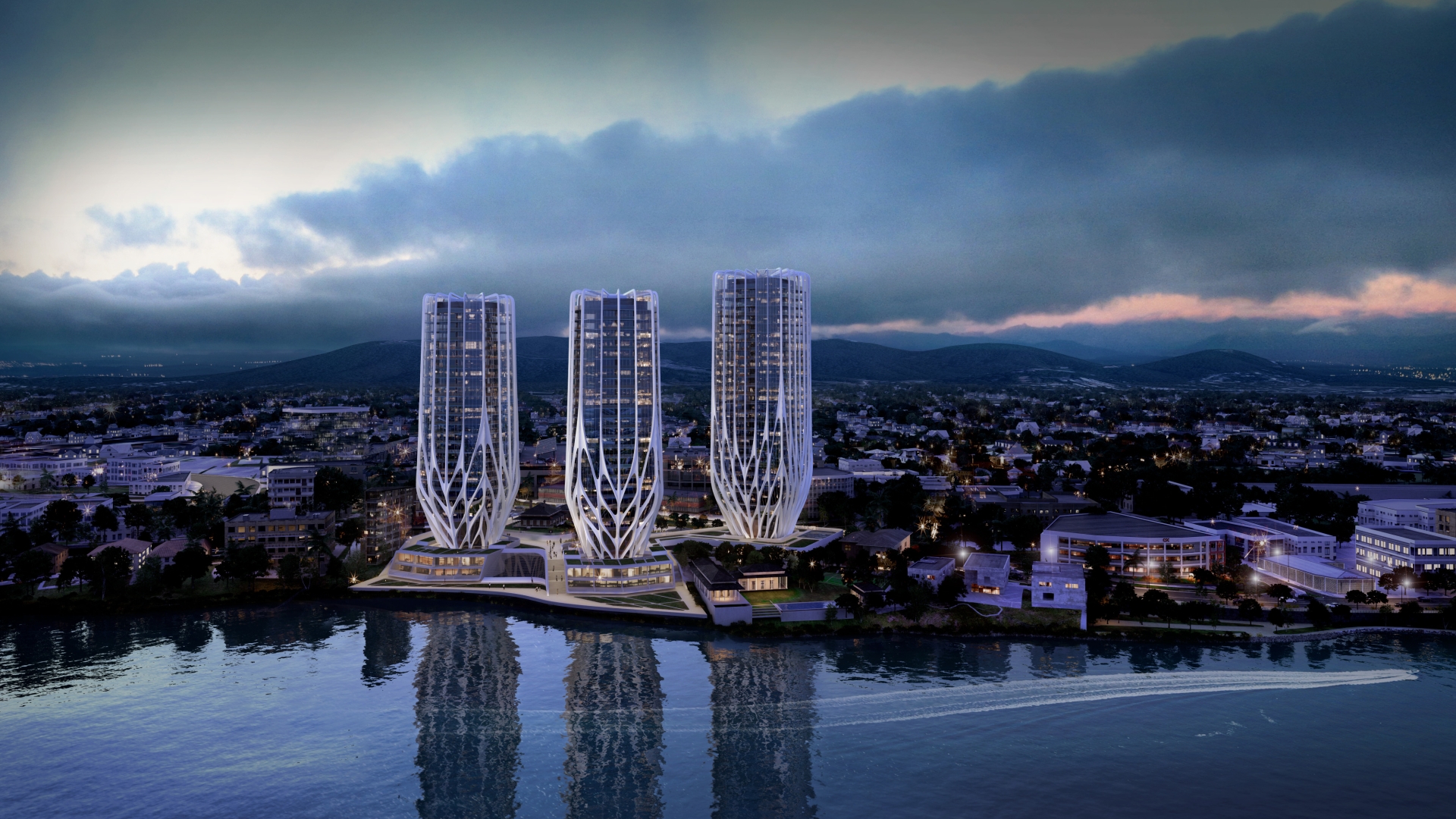 SHARE Slovenia 2023 | The great line-up of speakers
SHARE Slovenia 2023 has as guests internationally recognized personalities in the field of architecture:
The event is organized by SHARE Architects, one of the most active events network in the region, in partnership with the Chamber of Architecture and Spatial Planning of Slovenia, with the support of Everest, the partner of the event and Zumtobel, proud partner of SHARE Architects Community.

SHARE Architects in Slovenia
Great Slovenian architects have joined the SHARE Architects network adding value to previous editions in Ljubljiana or promoting Slovenian architecture in Europe. 15 Slovenian personalities in architecture are members of the SHARE Architects Society, an exclusive group within the SHARE Architects network, among the being Matej Blenkuš, Dean Lah, Spela Videcnik, Mojca Gregorski, Nande Korpnik, Tomaž Krištof. SHARE Architects Society has awarded the SHARE OPERA OMNIA AWARDS to Špela Videčnik, Co-founder OFIS arhitekti, for her life's work and notable achievements in the field of architecture.
SHARE Architects Network – Connecting architects and contractors in Central and South Eastern Europe
Over the past 25 years, SHARE Architects forums have become a key networking platform for architects and constructors in Central and South Eastern Europe. SHARE provides a useful framework for knowledge and understanding of the diversity of modern architectural phenomena. Currently, SHARE Architects events are held in 16 countries and have developed a community of over 50,000 professionals around them.