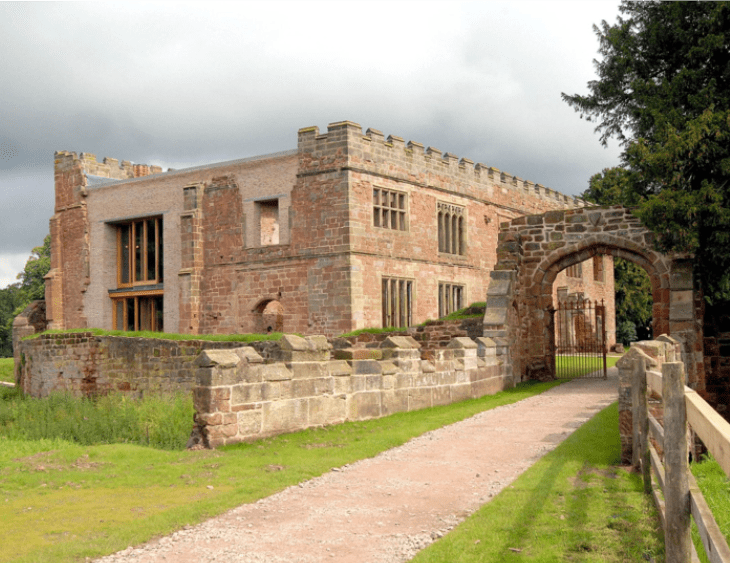 Keynote Speaker at SHARE Ljubljana 2020 – Introducing Arch. Stephen WITHERFORD, Director of Witherford Watson Mann – UK
We're getting ready for the launch of the 2nd edition of SHARE Ljubljana 2020. Themed "a visionary approach to the future of architecture", this year's event will take place at Hotel InterContinental Ljubljana. The aim will be to bring renowned speakers on the SHARE stage who will cover insightful speeches, debates, and award-winning architectural projects.
We anticipate that over 300 architects, engineers, and industry shapers will be joining us at SHARE Ljubljana 2020. Have a closer look at the main event highlights:
Thematics: Interior Architecture, Design&Furniture, Lighting Design, Facades, Roofs, Insulation, Landscape
International debate: "Transforming the world through architecture"
Exhibition alley packed with innovative solutions, products & services
Let's meet one of our keynote speakers at the conference, Arch. Stephen WITHERFORD, Director of Witherford Watson Mann – UK.
Meet Arch. Stephen Witherford – The advocate of urban forests
Stephen Witherford is a part of the tripartite British based studio Witherford Watson Mann Architects. Through his 20 years of activity, Stephen has led a large number of astonishing projects, receiving RIBA Stirling Prize in 2013, for the Astley Castle renovation. This two-storey residence is founding on a new system of wooden floors and ceilings, that are creating living areas in the oldest part of the building. He also was part of the RIBA Stirling Prize Shortlist in 2019.
As a keynote speaker for Share Ljubljana 2020, his lecture will focus on three projects that have in common the scales across which architects work – from the urban and public one to the intimate private interior. The projects are connected on the basis of re-imagining the existing space, responding to the character of the place. The old and the new coexist, contouring a complex and symbiotic relationship. He states that a person should get lost in a city as one loses itself in a forest; this analogy is based on the way that space is perceived as a sacred structure.
Serving as a member of the Mayors Design Advisory Group, he stands out as an architect committed to create a clear urban tissue and to keep the context of the spaces. He is known as an articulate public speaker, known to have widely spoken about the studios' work. The social responsibility within his work becomes an essential point in his design agenda, continually aiming to outline wide public spaces, dynamizing the urban area. Witherford states that one of their principles as a studio is trying to avoid getting stuck in one architectural sector, which can be seen in the diversity of the projects that they do.
About the architect
With an educational background in constructions at Dudley Technical College, he graduated in 1991 architecture at Plymouth and Cambridge Universities. For his first connection with architecture was building trade education, he still retains a commitment to crafted construction. After working at Eric Parry Architects for ten years, he established in 2001 Witherford Watson Mann Architects, along with Christopher Watson and William Mann, his former colleagues. In a London that began to change widely, just coming out of a big recession, their idea was to design a new modern tissue of the city, inspired with the old maps of the city, trying to understand the development pattern over centuries.
One of the projects that supports the previous concepts regarding public space is the 21 Century almshouse in Southwark. The project will serve as independent living accommodation for around 90 residents. This building is reinventing the program type for the 21 Century, contouring an urban architecture that is active, open and in direct contact to the street, oppressing the loneliness that was a significant impact on older people.
About Witherford Watson Mann – UK.
The diversity of the studios' work can also be seen through their projects, all having different plastic approaches, such as Nevill Holt Opera Theatre, Olympic Park Legacy Company or Catford Green. Stephen is the chair of Tate Members Council, a member of Tate Modern Council and was an Artist Trustee of Tate Gallery from 2015-2019. He was previously a member of the British School at Rome Faculty of Fine Arts, the Mayor's Design Advisory Group and a Visiting Fellow in Urban Design at the London School of Economics.
His portfolio gathers a large number of projects, some of them obtaining prizes as Civic Trust Award in 2019, RIBA National Award 2018, Cambridge Design and Construction Awards: Best New Large Building 2017, Fritz Hoeger Preis fur Baksteinarchitektur, 2014: Weiterbauen im bestand, Gold.