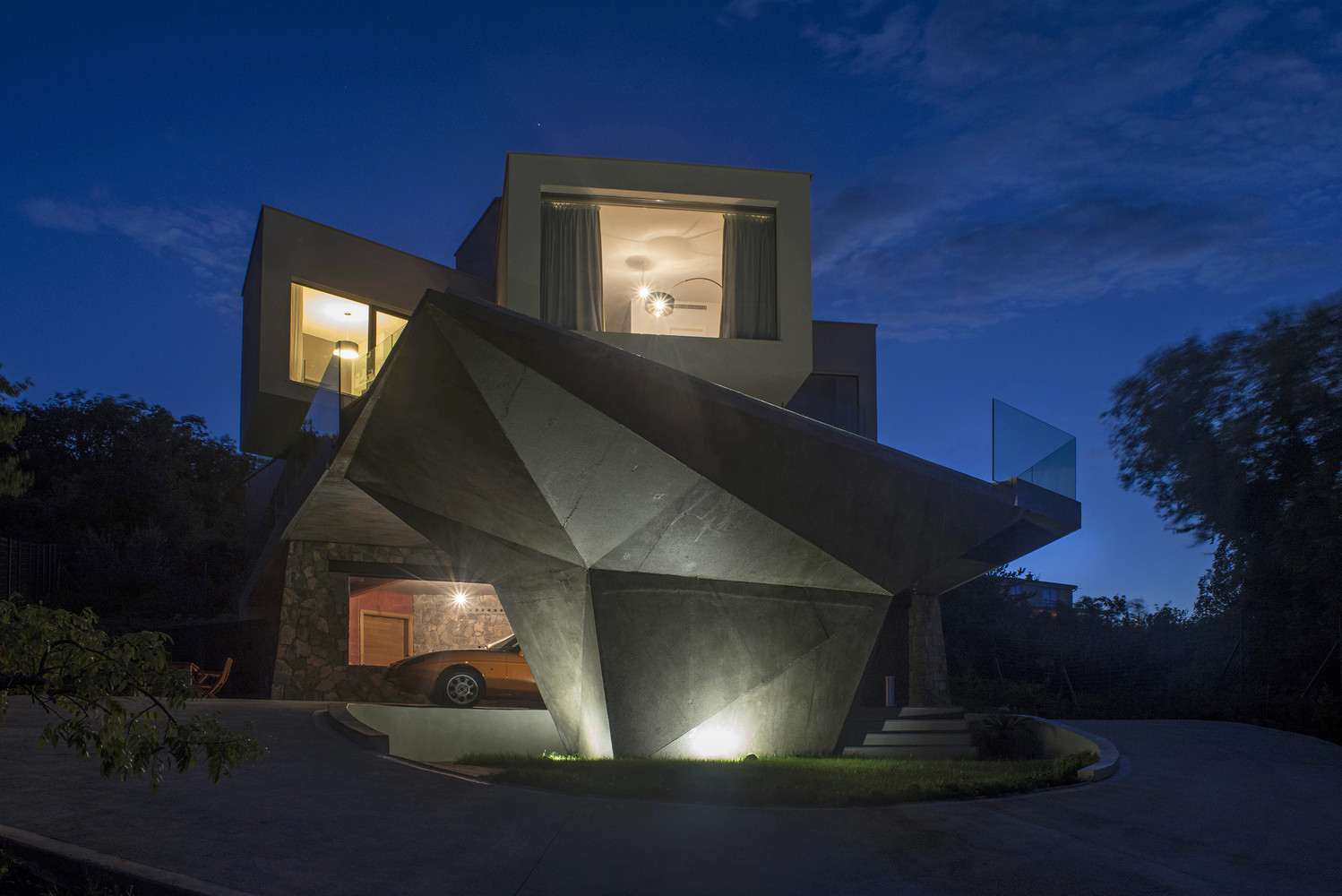 Idis Turato, Guest Speaker | 1st edition SHARE Ljubljana 2019
Idis Turato, a graduate of the Faculty of Architecture, University of Zagreb is a Croatian architect with his own office in Rijeka. Beside his design work, he also teaches in Split, at the FGAG`s School of Architecture, and he is guest Professor at both the Faculty of Architecture in Zagreb and the Faculty of Architecture in Belgrade. On his website idisturato.com he`s writing articles and reviews about architecture, space and inspiration, willing to explore the architecture field through a theoretical view, beyond its practical understanding. He is also a frequent speaker of different events and forums.
His design practice starts from 1992 when he co-founded an architecture office. Since then his portfolio includes various types of projects including residential and public, cultural and educational buildings in addition to urban elements and interventions and international exhibition contests like Venice Architecture Biennale, where he represented Croatia twice. 
The "Pavilion"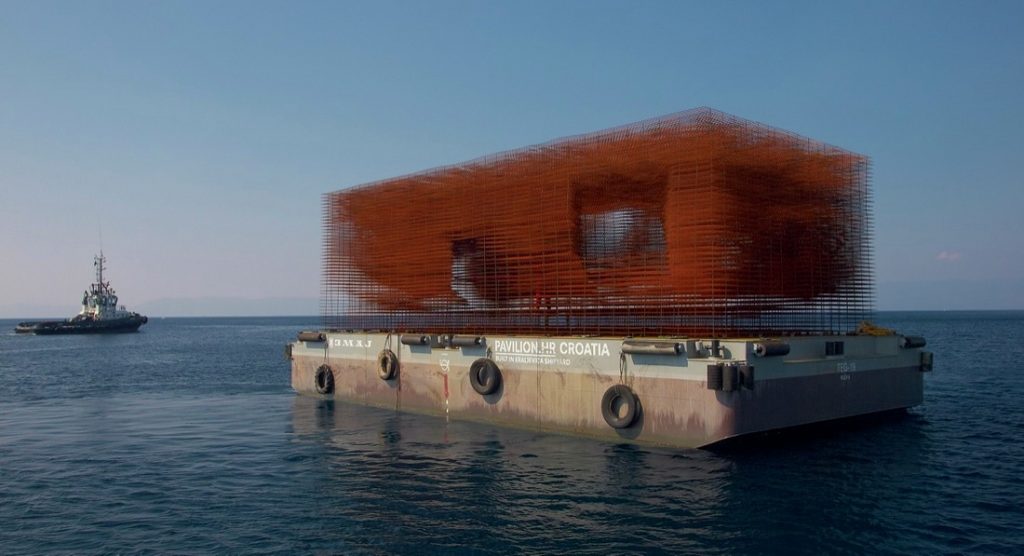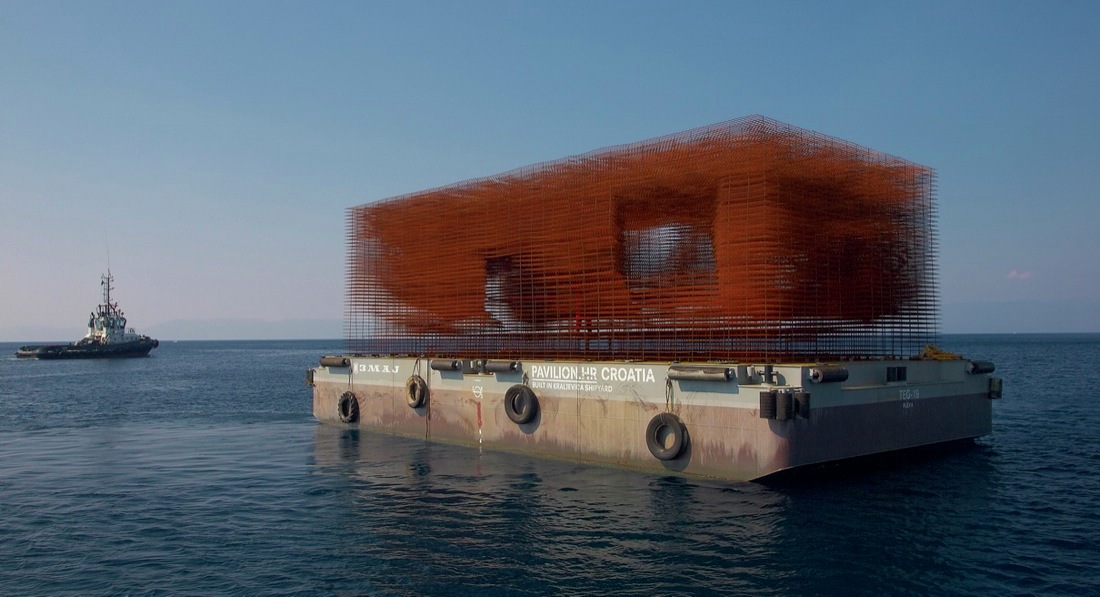 In 2006, at the 10th Biennale, he participated with the project "In Between" and then, in 2010, in collaboration with other fifteen Croatian architects with the project "Pavilion". This project, also known as "The floating pavilion" is a structure based on an existing barge with approximate dimensions of 10 x 20 x 3 meters and is towed by a tugboat. The team presented a spectacular structure of 30 tons of welded Q385 wire mesh in more than 40 layers of varying contours. It was the idea of a "mirage" – an optical phenomenon in which light rays are bent to produce a displaced image of distant objects or the sky, in this case, on the water.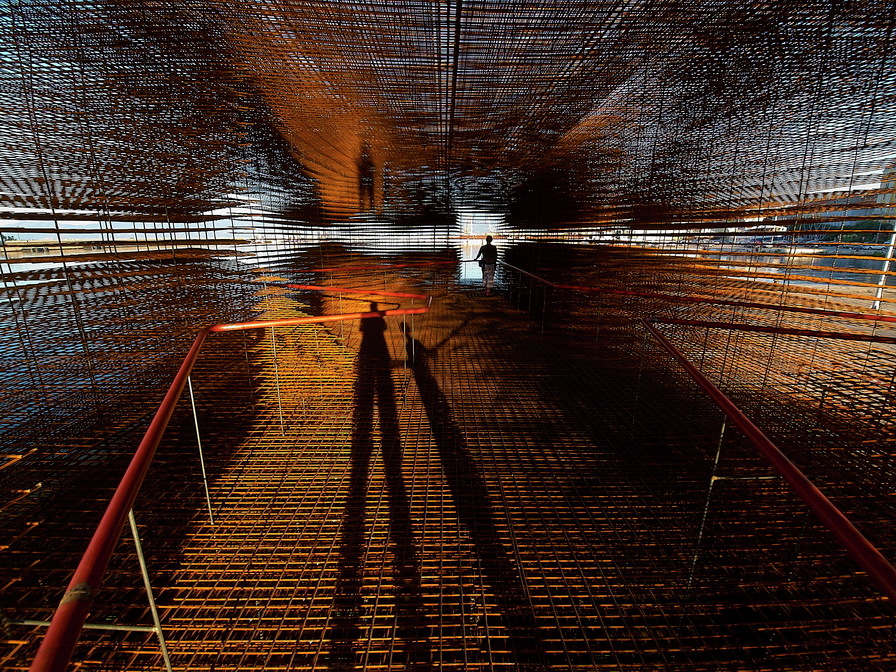 Inside the volume is a carved out space, so you could walk in and "meet the architecture". This space is shaped by varying contours that form the main space as well as protrusions and openings toward the outside. Almost invisible form a distance, the structure reveals itself with different densities of steel mesh, transparencies, and vision lines, forming stunning visual effects and experience of space by very simple means. This masterpiece represented Croatian Art and Architecture as a relevant force and celebrated the teamwork between architects and between architects and engineers.
Idis Turato Awards
For his activity, Idis Turato won numerous architecture awards like Viktor Kovačić Award – given to the best architectural project of the year and is awarded by the Croatian Architects' Association (CAA);  Vladimir Nazor Award – given to the very best works of art, awarded by Croatian Ministry of Culture; international "Piranesi Award"; the CAA's Drago Galić Award; and nominated multiple times for the Mies van der Rohe Award. Through his well-known projects are Gumno Family House (2014), Sports Hall and Public Square, Krk (2014), The Nest and Cave Family House, Volosko (2012), also redesigning the interior of Museum of Apoxyomenos in Mali Lošinj.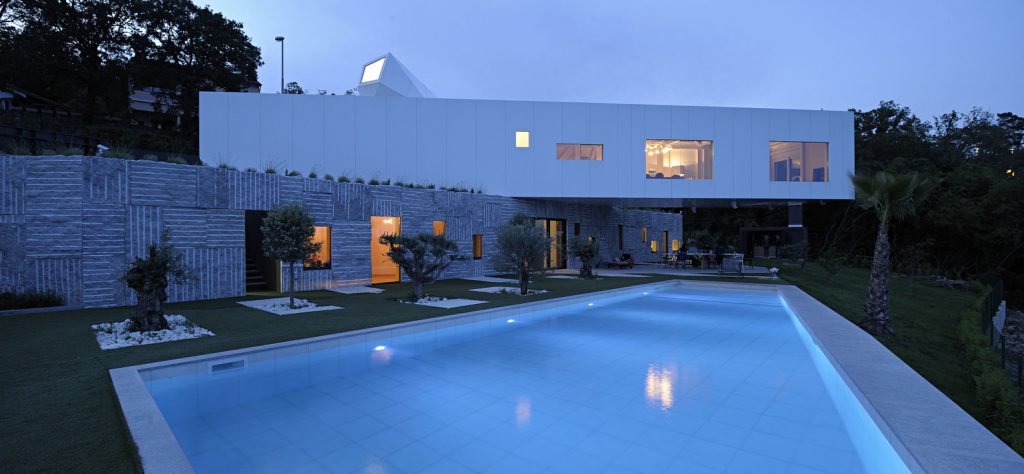 At the 1st edition of SHARE Ljubljana, that will take place at the InterContinental Hotel Ljubljana on 14th March, Idis Turato will be a Guest Speaker who will contribute to the development of architects and engineers community sharing the Croatian experience of Art and Architecture.