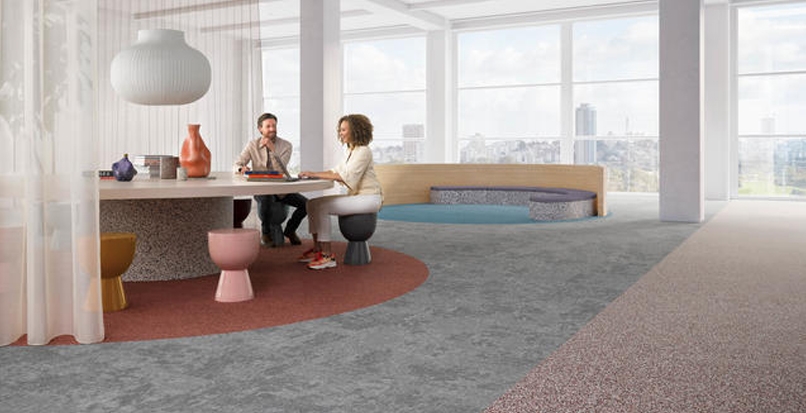 Workshop Tarkett: ''Mix and Match''
SHARE Interiors Romania, un eveniment marca SHARE Architects, organizat și cu sprijinul Facultății de Arhitectură de Interior din cadrul Universității de Arhitectură și Urbanism ''Ion Mincu'' și  Ordinului Arhitecților din România, va avea loc pe 12 aprilie la Hotelul Radisson Blu din București, dezvoltând o ediție specială, dedicată exclusiv arhitecților și designerilor de interior, care va pune accent pe networking profesional la cel mai înalt nivel și va prezenta ultimele tendințe în domeniu.
Conferințele sunt structurate pe sesiuni specializate – rezidențial, hoteluri, restaurante, comercial și birouri – și completate cu ateliere, care explorează, din perspective tehnice și creative, materiale și tehnologii.
Atelier creativ orientat către soluții de pardoseli pentru locul de muncă
Interval orar 10.30-11.30
Lector ADINA NIȚU, Segment manager – workplace and education, RO&MD la Tarkett
''Deși în contextul contemporan digitalul este omniprezent, nevoia de a simți și atinge un material nu va dispărea niciodată, de aceea ne propunem să vă aducem în atenție o selecție atent aleasă de pardoseli.
Nu este un secret că ne place pentru proiectele noastre să avem o selecții reale de materiale, pentru a atinge și a simți textura, pentru a combina și a înțelege profund materialele pe care le folosim. În ceea ce privește transformarea unei viziuni în realitate, o interacțiune fizică este esențială, așa că vă provocăm la o discuție interesantă despre posibilități nelimitate.
Mix and Match va fi un atelier creativ orientat spre regândirea soluțiilor destinate locului de muncă și generarea unui mix inovator de produse. Concentrat pe provocările mediului de astăzi la locul de muncă și condimentat cu povești despre proiecte bine realizate, atelierul își propune să dezlănțuie creativitatea. Vom îmbrățișa provocarea, jongla cu ingeniozitatea și vom discuta despre cele mai frecvente provocări din mediul muncii. Toate acestea pentru a identifica soluțiile perfecte de pardoseală, potrivite fiecărei nevoi.''
Participanții înregistrați pot participa la acest atelier în limita locurilor disponibile (maxim 12 persoane).
Dacă nu ai cumpărat încă bilet o poți face aici.