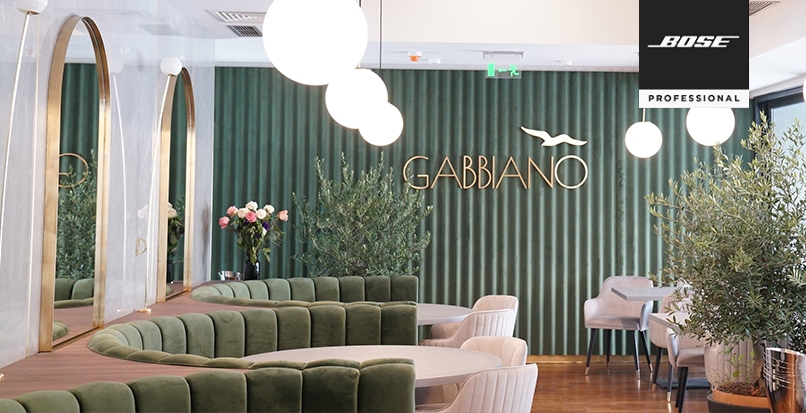 Workshop BOSE: ''Integration of sound in professional applications''
SHARE Interiors Romania, un eveniment marca SHARE Architects, organizat și cu sprijinul Facultății de arhitectură de interior din cadrul Universității de arhitectură și urbanism ''Ion Mincu'' și  Ordinului Arhitecților din România, va avea loc pe 12 aprilie la Hotelul Radisson Blu din București, dezvoltând o ediție specială, dedicată exclusiv arhitecților și designerilor de interior, care va pune accent pe networking profesional la cel mai înalt nivel și va prezenta ultimele tendințe în domeniu.
Conferințele sunt structurate pe sesiuni specializate – rezidențial, hoteluri, restaurante, comercial și birouri – și completate cu ateliere, care explorează, din perspective tehnice și creative, materiale și tehnologii.
''Integration of sound in professional applications''
Interval orar 11.50-13.00
Lector PASCAL VIERDEEL, System Design Engineer Export Europe BOSE
Detalii
În cadrul workshopului se va răspunde la întrebările:
1. Ce ar trebui să cunoaștem despre sunet?
2. Care sunt elementele cheie care asigura un ''sunet bun'' în orice locație?
3. Cum trebuie să ținem cont de sunet când proiectăm un spațiu de evenimente/restaurant/hotel/birouri?
Proiecte BOSE
Allianz Arena – Juventus Torino, Italy
O2 Arena London, UK
H&M Norway
Cote d'Or National Sports Complex, Mauritius
Catedrala St.Mary of Acheropita, Italy
Telegrafen Oslo, Norway
Ascot Racecourse, UK
Teatro Manzoni, Milano, Italy
Participanții înregistrați pot participa la acest atelier în limita locurilor disponibile (maxim 12 persoane).
Dacă nu ai cumpărat încă bilet o poți face aici.
Programul complet al evenimentului poate fi consultat aici.