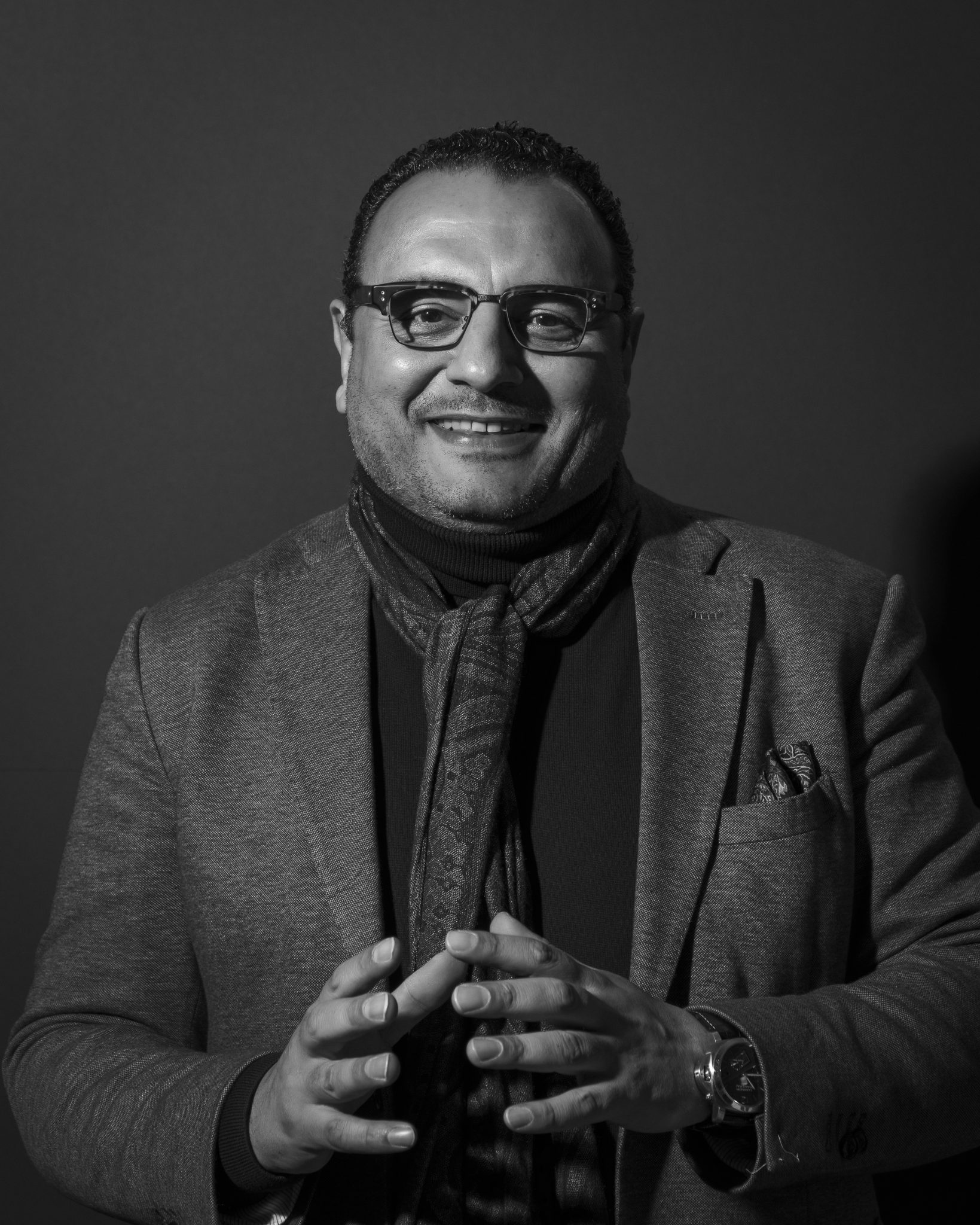 Tarek Hegazy – Guest Speaker at Share Bucharest on the 27th of March, 2018
Tarek Hegazy, AIA, SIR/SAR, Principal & Creative Director at Living Design- considered to be one of the leading interior design practices in the world- will hold conference at SHARE Bucharest 2018. He will make the presentation of "An iconic transformation journey through guest expectations at Grand Hotel Kempinski Geneva, Switzerland".
For registration and more details about the event click on the link (click)
With a long and illustrious career with over 28 years of experience, and numerous prestigious projects in his portfolio, resulting in more than 270 projects, Tarek Hegazy joined Living Design in 1999 and has since gradually risen to become the Principal and Creative Director of the company since 2006. His company, established in 1984, is considered by its peers to be one of the leading interior design and turn key suppliers in Europe and Scandinavia.
Living Design has achieved a large number of projects in all continents, and for the most prestigious hotel brands across Europe, Russia, the Middle East and the US.
Tarek has also conceived and launched Living Design Development, with Living Hotel as the first concept hotel currently under development in Sweeden. Prior to Living Design, Tarek served as a Senior Designer with the Ruler's Office in Dubai, contributing to some of the early major developments in Dubai such as Dusit Hotel, the Emirates Towers and the Burj Al Arab. He has also served at various other major top design companies earlier in his career.
Mr. Hegazy lectures continuously about Architecture and Interior Design. He is a member of the American Institute of Architects (AIA), the Swedish Architects association and the Egyptian syndicate of Engineers. Mr. Hegazy lectures continuously about Architecture and Interior Design to prestigious bodies and design communities across the globe and is considered as one of the top executive in the Hospitality business. He has won numerous awards in Design and his work is featured regularly in numerous international publications. He has been a speaker in several international conferences and events such as:
Hospitality Design, "A journey through trends & implementation", Beijing 2014
Discovering Design- "Hi Connect Design", Nashville 2013
Future design & Operation for Hotels in Water Scarce areas, Dusseldorf 2015
Debate "Ornament is a Crime in Interior Design", Valencia 2013
The Grand Hotel Kempinski Geneva Switzerland which he will be presenting at SHARE Bucharest on the 27th of March 2018 is known for the prestigious awards in the field of interior design such as Switzerland's Leading Business Hotel 2015, 2012, 2009 & 2005, European Design Awards 2009 and the European Design Awards 2013. Regarding the current projects we can include The Intercontinental Davos, Kempinski Hotel in Geneva, Minsk and Cairo, as well as The Swissotel Budva in Montenegro. Other high end residential projects in Saudi Arabia, Sweeden and the US complete the current portfolio.
Other important names that will be present at SHARE Bucharest on the 27th of March 2018 include:
Pan Yi Chang- (Singapore), Yi Chen (China), Chang Hsiang Hao (Taiwan), Wit Narukhatphichai (Thailand), Zhang Muchen (China), Mark Sutton Vane (UK), Karem Yazgan (Turkey), Patrick Meijers (The Netherlands), Anne- Cecile Comar (France) or Philippe Croisier (France). 
The SHARE FORUM brings together each year hundreds of practicing architects and contractors from Europe, Asia and the United States of America, becoming one of the most important networking platforms for the construction-related fields in Central and Eastern Europe. Its annual editions are a constant relevant presence in Warsaw and Krakow (Poland), Budapest (Hungary), Bucharest (Romania), Sofia (Bulgaria), Belgrade (Serbia), Athens (Greece) and Skopje (Macedonia).
Follow us on:
Facebook: https://www.facebook.com/abplus/
Twitter: https://twitter.com/ArchTradeEvents
Or visit our website: http://share-architects.com