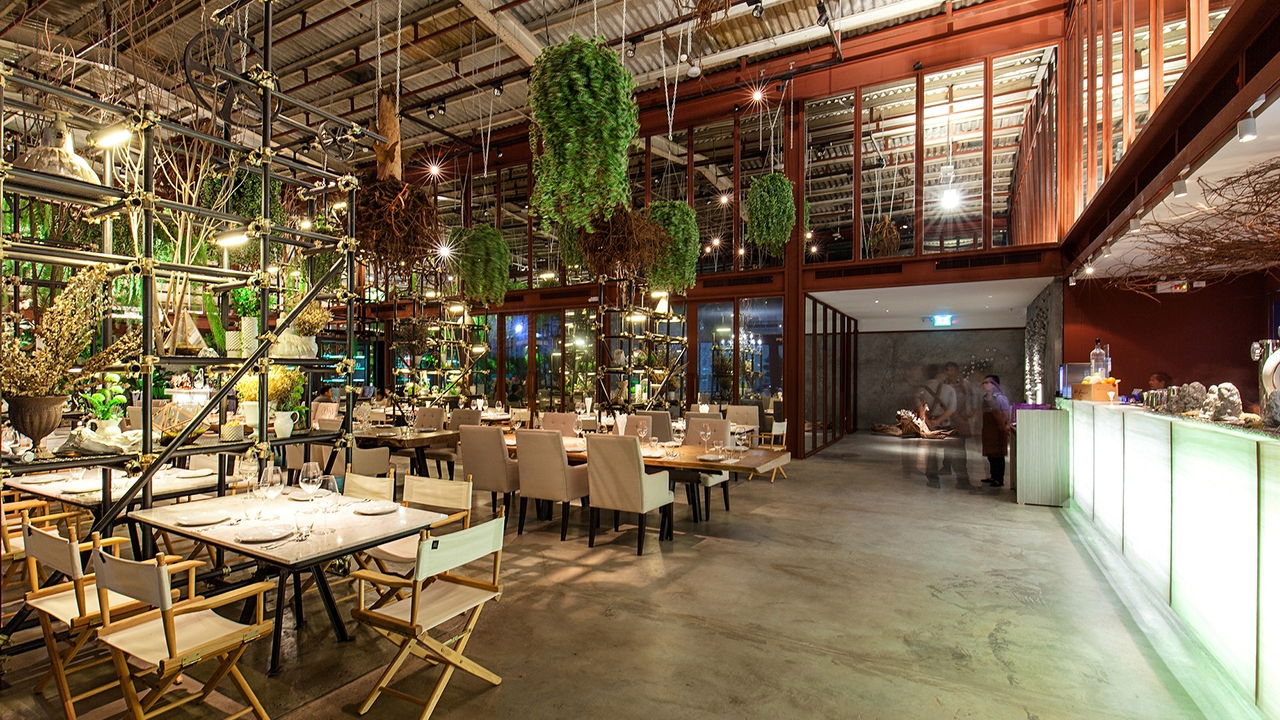 Tachapol Danaboonchai talks about Vivarium, winner at the Inside World Festival of Interiors
Arch. Tachapol Danaboonchai of Hypothesis Co., Ltd., a design studio based in Bangkok, Thailand, will be a keynote speaker at GIS Bucharest 2016, presenting the company's latest success, Vivarium project, a warehouse turned restaurant and winner of the Inside World Festival of Interiors – Bar and restaurants category 2015.
Vivarium is a tractor warehouse turned into a restaurant by the team at Hypothesis, a young Thai design agency. By using adaptive reuse as a means of design, the company succeeded in preserving the project's contextual history while minimizing construction costs. The majority of the existing structure was kept unchanged in order to highlight the former industrial characteristics of the warehouse and the design team employed found objects from around the site, like iron doors, steel pipes, dead branches and tree roots, as decorative interior elements.
The interior of the restaurant is thought of as a terrarium, with a lush green-scape of hanging plants beautifully populating the upper side. Ceramic follies add to the intricacy and lushness of the interior landscape, counterbalancing the rustic industrial setting.
Hypothesis is a multidisciplinary design agency, their work including, but not limited to, architecture, interior, furniture, product, exhibition, installation, graphics, as well as corporate branding. They aim to challenge and dilute disciplinary boundaries through active collaborations with experts from different fields. They are agile, creative, and open-minded. They do not have a fixed "style" or an established design method. Instead, they formulate a new hypothesis for each project, and hope to discover novel methodologies and design solutions along the way.