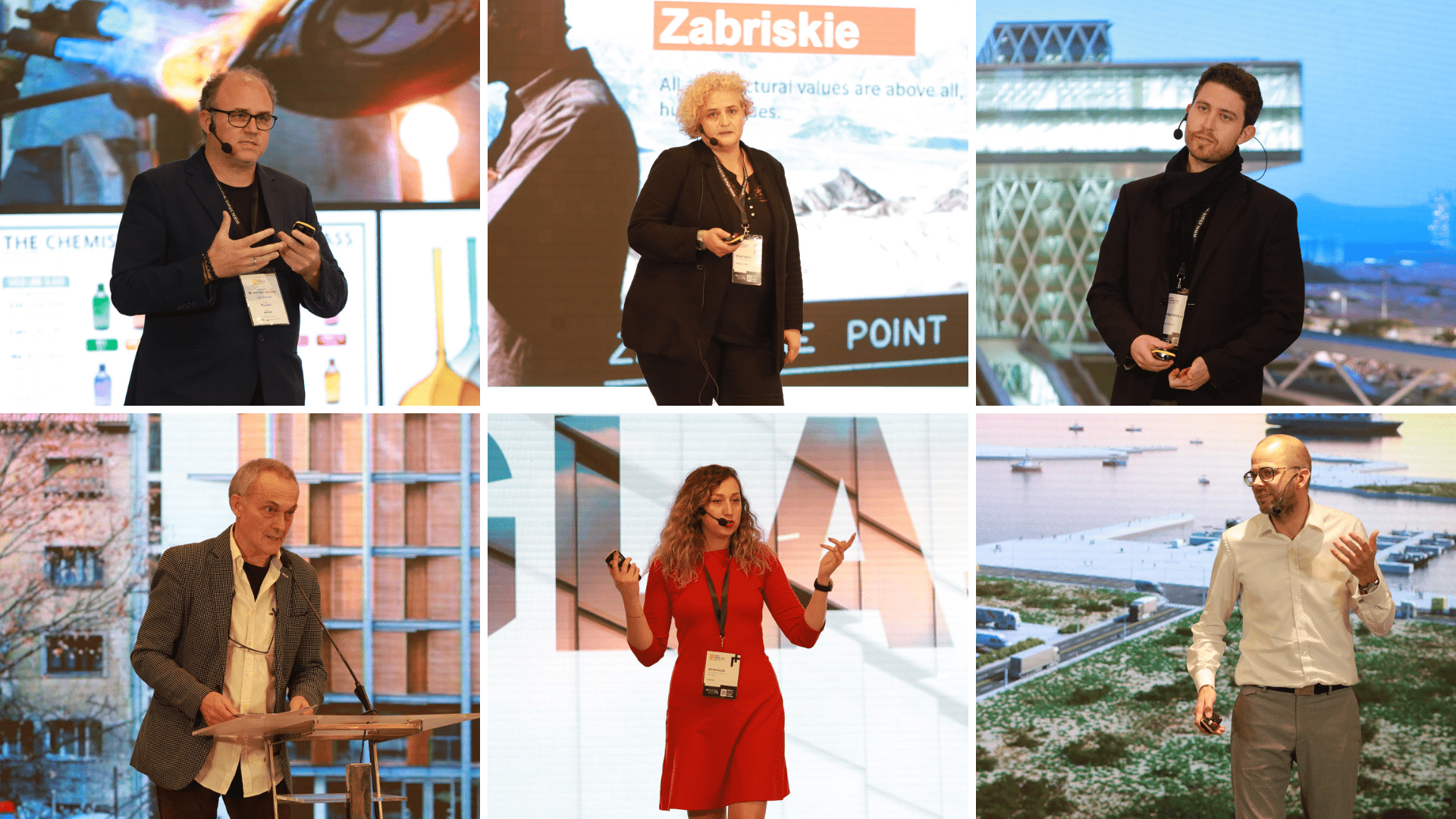 Sustainable facades and urban space | Remembering SHARE Belgrade 2022
Professionals, innovation, knowledge exchange: the fourth edition of SHARE Belgrade Forum took place on 23rd of November at Metropol Palace Hotel and gathered over 300 participants.
Architecture leaders from Serbia and abroad, as well as professionals in related fields, met in Belgrade. The event was an opportunity to network with the most representative figures in the field of architecture and construction. The SHARE Belgrade 2022 programme included many topics of interest, in line with society's current concerns to create urban spaces and buildings able to address climate challenges.
The SHARE Belgrade 2022 Forum was organized by SHARE Architects in partnership with the University of Belgrade – Faculty of Architecture and the Union of Architects of Serbia, with the support of Șișecam (Main Partner), Zumtobel (Main Partner), Aliplast (Main Partner),TeraSteel (Partner), Hansgrohe (Sponsor).
We give the moderators of the event a standing ovation and applause because they are true masters of words and stage. We thank the University of Belgrade – Faculty of Architecture for the partnership they brought to the stage:
Verica Medjo, PhD, assistant professor
Maja Dragišić, PhD, assistant professor
Pavle Stamenovic, PhD, assistant professor
Official Opening
SHARE Belgrade 2022 started with the official opening, where Florin Mindirigiu, co-founder SHARE Architects and Professor Branko Pavic, Vice Dean of University of Belgrade – Faculty of Architecture greeted the audience, speakers and partners.
"Each edition of the SHARE Architects Forum serves as a meeting place for leading professionals from the Serbian architectural and engineering community to present some of the latest architectural projects and urban developments at national and international level.
In the three previous editions of SHARE, so far organized in partnership with the Union of Architects of Serbia and in particular with architect Milan Duric, whom I thank, we have tried and I believe we have succeeded in promoting important names of Serbian architecture alongside personalities of international contemporary architecture who have taken the stage of the forum from 2018 until now. We do it with pride and responsibility but mostly with a sincere desire to build a network of friends and professionals in Balkan architecture." Florin Mindirigiu, co-founder SHARE Architects.
SHARE Fellow
We were honored to welcome Christos Passas, Director Zaha Hadid Architects, UK in the SHARE Fellow community, for remarkable contributions and achievements to architecture by raising the standards of education, training, and practice in the building and construction industry and in architecture.
SHARE Fellow is represented by distinguished members of the SHARE Architects Society, who closely, and actively participate in our events and who get involved in SHARE projects with innovative initiatives. Other members of the community include Șerban Țigănaș, Former President of the Romanian Order of Architects, Ian Ritchie, Founder of Ian Ritchie Architects, UK; Sir Philippe Samyn, Founder of SAMYN and PARTNERS architects & engineers, Belgium; Paolo Brescia, founding partner at OBR Open Building Research, Italy; Kerem Yazgan, Co-founder of Yazgan Design Architecture, Turkey; Vassilis Sgoutas, Co-founder of Sgoutas Architects and UIA Honorary President, Greece, and Wolf Prix, Co-founder, Design Principal and CEO COOP HIMMELB(L)AU, Austria.
Special guests lectures
Christos Passas, Director Zaha Hadid Architects, UK | "Glass: Facades: Sustainability"
Christos Passas, Director of Zaha Hadid Architects, gave an outstanding presentation in which the glass was the key concept. He gave us the answer of a series of questions.
What does Glass want to be? How is glass treated and how does it manipulate light?  The poetics of light filtering and transmission? How is Glass used for architecture ? What are the determinations/ specifications for good design? Christos Passas presented the theoretical projects: Sofia Masterplan is a case of holistic urban glass design and the case studies: OPPO Hq, Sberbank Technopark HQ, OPUS.
Gideon Maasland, Director MVRDV, The Netherlands | "Urgencies"
Gideon Maasland presented two amazing projects of MVRDV: The Tripolis Park and The Valley – whose structure was declared the finest new skyscraper in the world in the 2021 Emporis Skyscraper Awards. His presentation described the actual context, the fact that ee live in a world full of crises, where multiple problems are inter-connected. He described the idea of  more compact cities playing a main role in sustainability. Gideon asked how to make that in such a way that people find their right place to live which is green, open and social? How do existing buildings play a role in this? And how to technically make this possible? What kind of tools do we need? And he gave the answers.
Plenary Session #1
This session was moderated by Verica Medjo, PhD, assistant professor University of Belgrade, Faculty of Architecture.
Milka Gnjato. Co-founder, Chief Creative Officer, Zabriskie, Serbia | "Creating value for the user, client, and community"
Milka Gnjato's presentation described the relationship between the appearance of the building and materials in the context of ecology awareness, but also about the multidimensionality of the facade as an essential place for connecting the internal life of the building with the context, at the same time being the key factor of changes in immediate surroundings. Milka presented outstanding projects, such as Office Building "Mia Dorcol", Office Building "Revolucija", and Belgrade Philharmonic concert hall.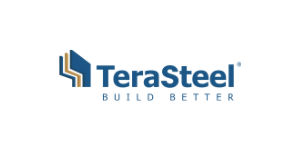 Cosmin Pătroiu, CEO TeraSteel  | "Industrial insulation: an asset for sustainability"
Our parteners are our assets for a professional event of sharing knlowledge. Cosmin Pătroiu, CEO TeraSteel presented "Industrial insulation: an asset for sustainability".  TeraSteel  is the leader of heat-insulating panels and lightweight galvanized profiles whose products are delivered in over 25 European countries, and who designs and implements modular, energy-efficient buildings that can adapt to any type of architectural project.
Besian Mehmeti, Founder BMA Studio, North Macedonia | "Future scaling: living architecture from small to large scale"
Besian Mehmeti focused on the dimensions details on architecture projects in his presentation. He presented the case studies: May Apartments, Corner Residence The mountain Residences in Tetovo. Besian Mehmeti is the founder of BMA Studio, which  is a creative hub open to young and devoted architects and designers who are prepared to discover new possibilities. Through the careful integration of innovation and experimentation, new forms and performance, context and sustainable architecture, they foster to produce work that has the power to influence civic life and inspire people to improve our world.​
Bojan Jovičić, direktor Aliplast aluminium systems d.o.o. | "Upoznajte Aliplast – Meet Aliplast"
On the stage of architectural excellence, Bojan Jovičić, director Aliplast aluminium systems d.o.o., invited attendees to "Upoznajte Aliplast – Meet Aliplast." Aliplast emphasizes investment and development while maintaining the highest level of product quality and implementing innovative solutions in aluminum profile systems.
Plenary Session #2
This session was moderated by Maja Dragišić, PhD, assistant professor University of Belgrade, Faculty of Architecture
Marko Korošec, Co-founder of Remorker Architects, Serbia  | "New facade treatments in redevelopment projects of historical buildings"
Marko Korosec presentation focused on describing how to bring back the luster of historic buildings through the careful refurbishment of facades. He presented some of his exeptional projects, such as M44 business center redevelopment project, Palata Beograd revitalization project. Marko Korosec and his office are the winner of  the Award of the city of Belgrade for architecture in 2018 for reconstruction of Bulevar 79 building, BIG SEE WOOD AWARD for Small River House in private houses category in 2018. Remorker Architects project Office building Resavska 31 is nominated for Mies van der Rohe award 2021.
Martin Hristov, Founder E-Arch Studio, Bulgaria | "Small and large scale samples"
Martin Hristov presented three of his projects, focusing on the scale's details: Campus90, WAVE Resort, Coral Residence. Martion Hristov founded E-Arch Studio in 2001. It is an architectural, urban planning and design company based in Varna, Bulgaria. The team has worked on a wide variety of designs such as residential complexes, hotels, office buildings, educational and health facility buildings, sports facilities, industrial buildings and individual houses.
Zoltán Neville, Partner Coldefy, France | "Échelles / Scales"
The presentation demonstrated through several completed and ongoing projects of diverse scale and type, how Coldefy creates balanced environmental, urban, and social compositions that push the boundaries for cities and life. Thomas Coldefyand  Zoltán Neville presented some of the projects of the office: Hong Kong Design Institute, Wonderbuilding Office, Fondation de Chine, Tropicalia. Thomas Coldefy  won the Asian "40 under 40" International design Awards 2011 organized by Perspective, as well as the European "40 under 40" prize organized by the European Center for Architecture Art design and Urban Studies and the Chicago Athenaeum.

Şeyma Elçin, Architectural Projects Manager Şişecam | "The Transformation Shaping The Future"
Innovative technologies was presented by our main partners. Şeyma Elçin, Architectural Projects Manager Şişecam described "The Transformation Shaping The Future", talking about robots, drones, 3D printers as tools of the new architects and engineers.
Kerem Yazgan, founding partner Yazgan Architects, Turkey | "Unconventional"
Kerem Yazgan presented the exeptional YDA Center, wihch was awarded as the Best Office Project at The Plan Award, Winner at the International Property Award, Best Office & Best Architectural Design in Sign of the City Awards and Finalist at World Architecture Festival in Office Category.  Kerem focused on the lighting design on the facade of the project. In the past 16 years, Yazgan Design Architecture has been published in 19 countries and has been awarded with 89 national and international design awards. With over 8.000.000 square meters in total projects located in both Turkey and a number of other countries, the portfolio of Yazgan Design Architecture continues to grow and diversify.
Plenary Session #3
This session was moderated by Pavle Stamenovic, PhD, assistant professor University of Belgrade, Faculty of Architecture.
Tomazs Krištof / Founder Studio Kristof – Slovenia  | "Importance of architect' decisions/ Architecture as a political act"
Tomazs Krištof talked about the power of the decisions an architect makes, decisions that affect the project, the environment, society and the future. They presented the projects: Dominum renovations, Betnava towers, Studenci pedestrian bridge, NPBM quarter, Maribox complex. In 2016 Tomazs Krištof was awarded the Golden Pencil award by the Chamber of Architecture and Spatial Planning of Slovenia for the excellent execution of the renovation of Slovenska street in Ljubljana.
Opera Omnia Award Ceremony
Professor Emeritus and Academic in SANU (SASA) – Serbian Academy of Sciences and Arts, Branislav Mitrović, founder MITarh arhitektonski studio, Serbia was awarded with the  SHARE OMNIA AWARD for noteworthy accomplishments in the fields of architecture, as well as for the role played in developing significant architectural projects throughout their career. The award was handed out by arch. Milan Djuric, president Union of Architects Serbia and Florin Mindirigiu, Founder SHARE Architects.