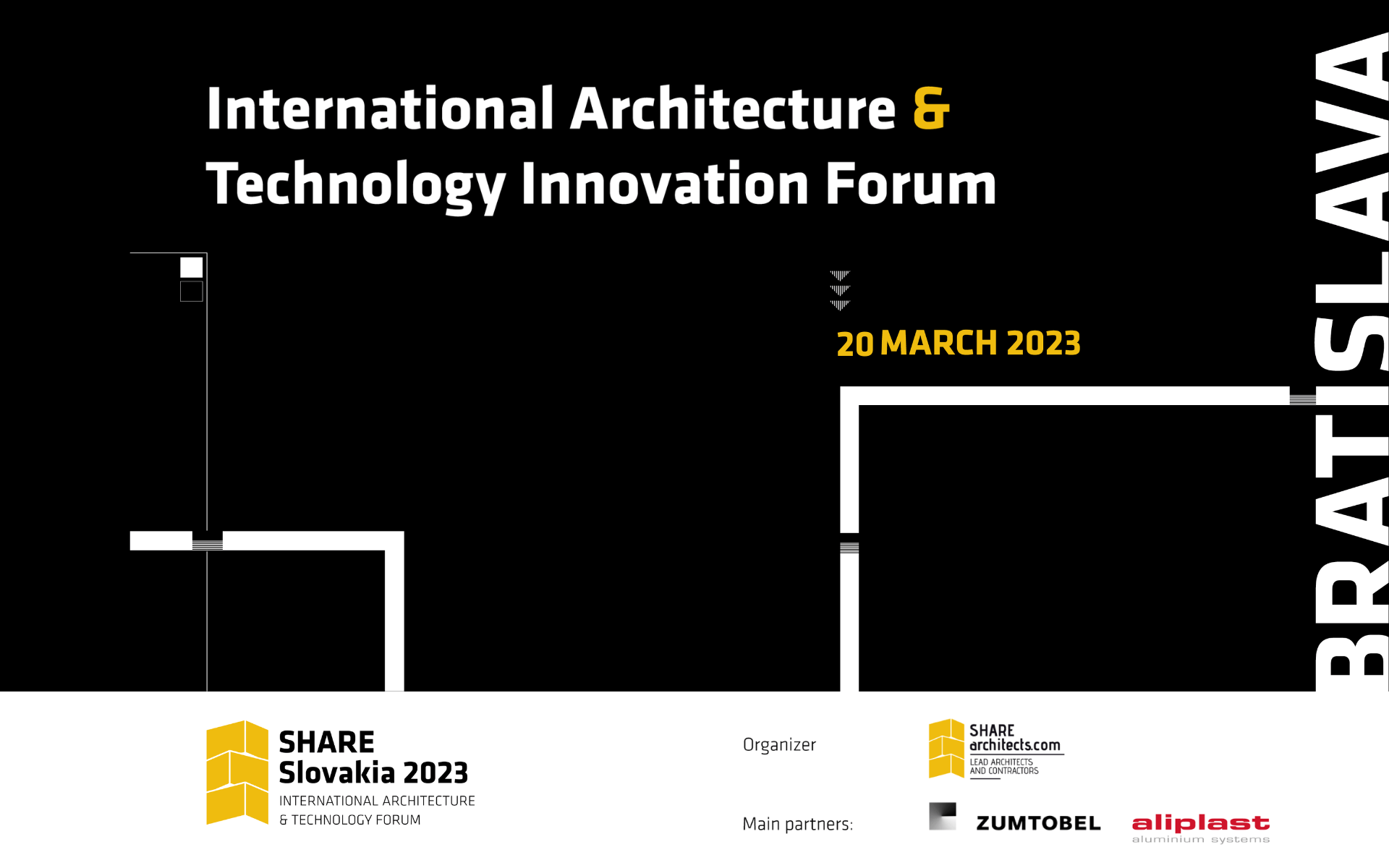 SHARE Slovakia 2023: International Architecture and Technology Innovation Forum
SHARE Architects, with the support of the Slovak Chamber of Architects, announces the SHARE Slovakia 2023 – The International Architecture and Technology Innovation Forum, which will take place on 20 March in the Mirror Hall of the Primate's Palace in Bratislava.
The themes "Façades: Design and Technology" and "Large-Scale Development Projects" offer an opportunity to present a complex vision of design, cutting-edge facade technologies, together with innovative ideas and inspiring large-scale projects.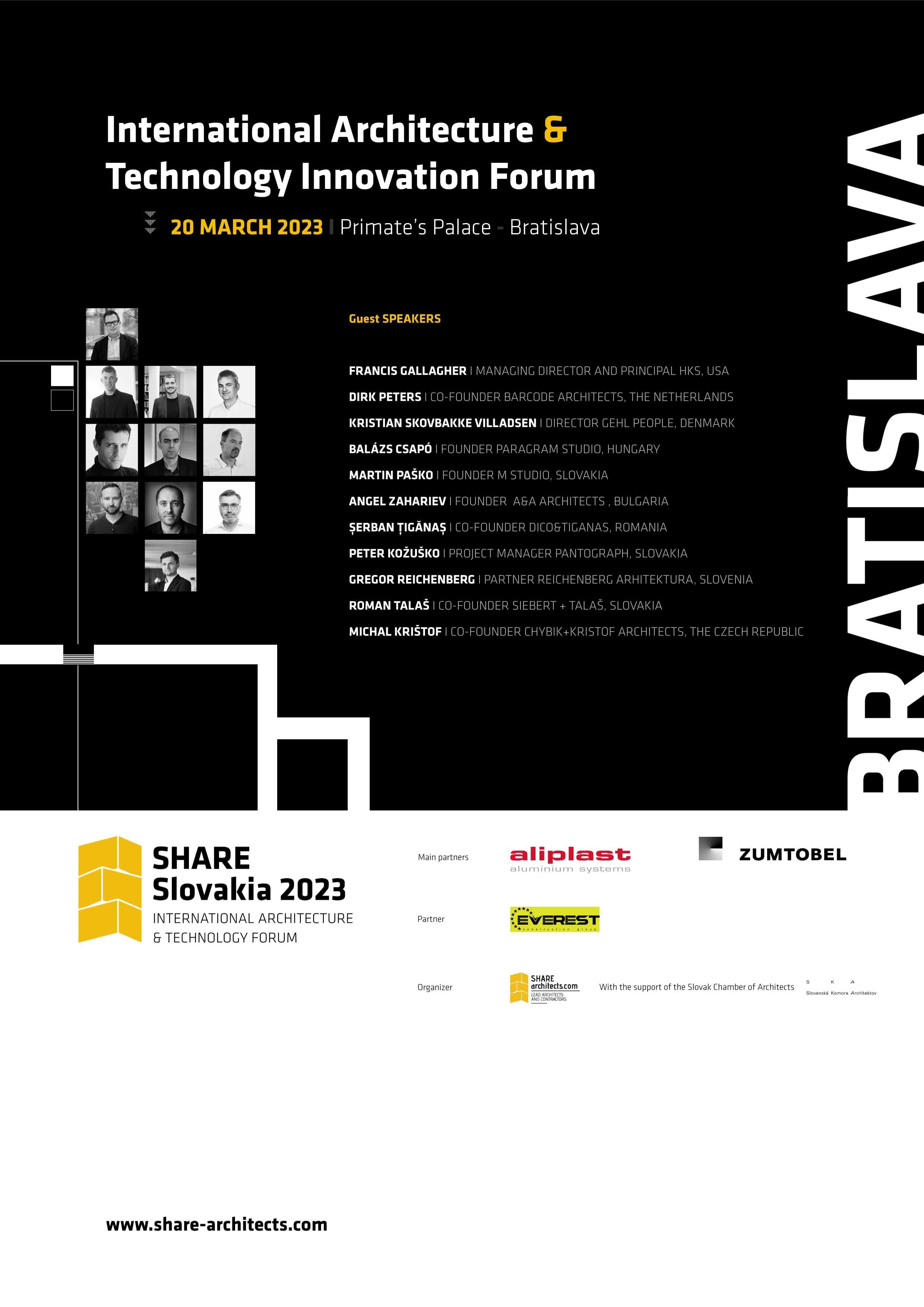 SHARE Slovakia 2023 will bring together nationally and internationally renowned architects, innovators in architecture and building technologies, great personalities in architecture.
Guest speakers' dynamic presentations will combine technical details of their far-reaching projects with inspiring audience insights. The programme will include a variety of activities designed to encourage learning, experiencing, networking and acting.
The first speakers announced are:
Francis Gallagher, Managing Director and Principal HKS, USA
Dirk Peters, Co-founder Barcode Architects, The Netherlands
Kristian Skovbakke Villadsen, Director Gehl People, Denmark
Balázs Csapó, Founder Paragram Studio, Hungary
Martin Paško, Founder M STUDIO, Slovakia
Angel Zahariev, Founder  A&A ARCHITECTS , Bulgaria
Șerban Ţigănaș, Co-founder Dico&Tiganas, Romania
Peter Kožuško, Project Manager Pantograph, Slovakia
Gregor Reichenberg, Partner Reichenberg Arhitektura, Slovenia
Roman Talaš, Co-founder SIEBERT + TALAŠ, Slovakia
Michal Krištof, Co-founder Chybik+Kristof Architects, The Czech Republic
Registration
Tickets can be purchased online at the official event website https://share-architects.com/share-slovakia-2023-forum/. Members of the Slovak Chamber of Architects benefit from a reduced ticket price of €69 instead of the standard ticket price of €89.
SHARE Architects Network
Over the past 25 years, SHARE Architects forums have become a key networking platform for architects and contractors in Central and South Eastern Europe. SHARE provides a useful framework for knowledge and understanding of the diversity of modern architectural phenomena. Currently, SHARE Architects events are held in 16 countries and have developed a community of over 50,000 professionals around them. More information https://share-architects.com/.
Contact
Eusebia Mindirigiu
Head of communication
share@share-architects.com