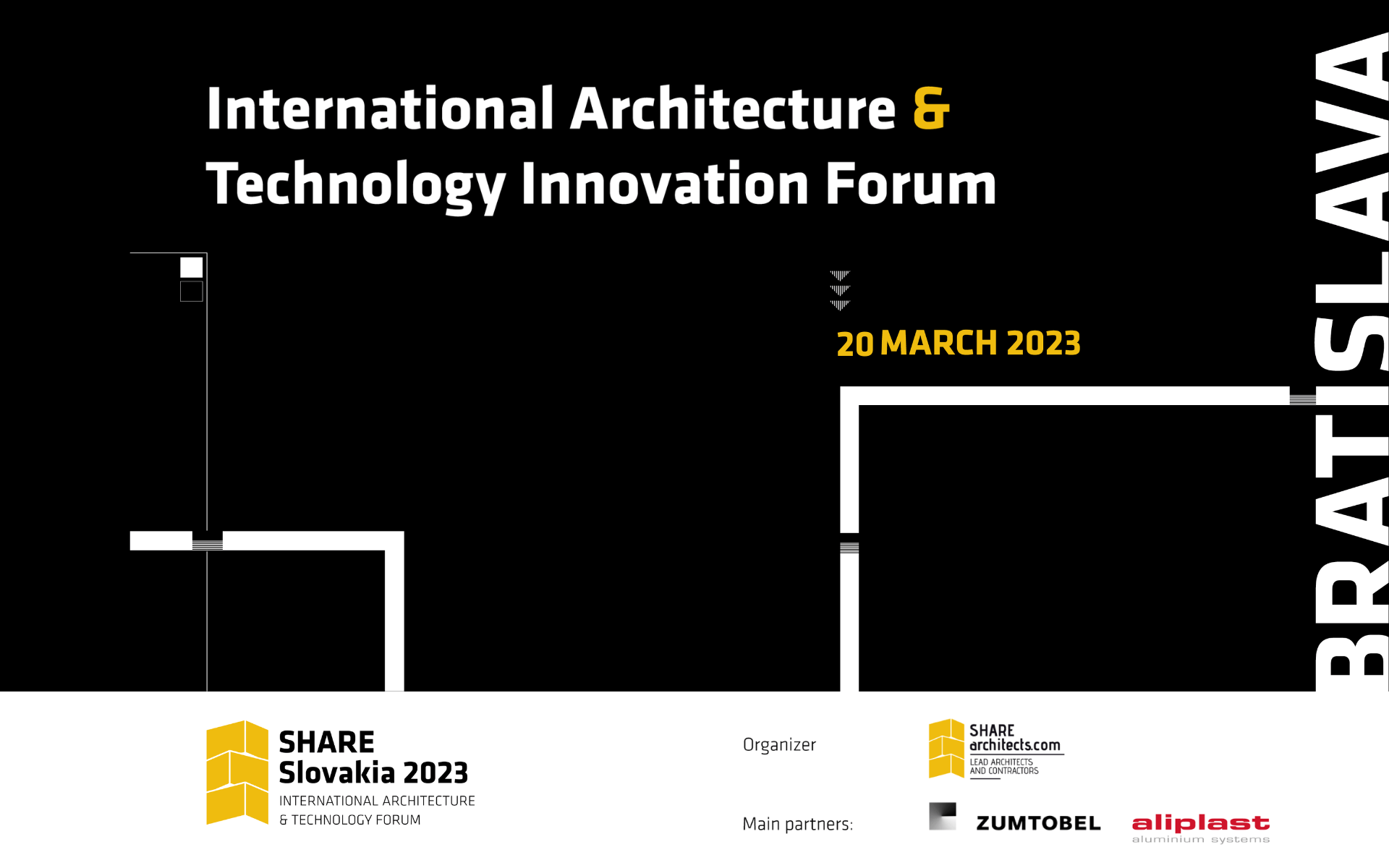 SHARE Slovakia 2023: International Architecture and Technology Innovation Forum
The International Architecture and Technology Innovation Forum SHARE will take place in Bratislava on 20th of March. The event aim to emphasize sustainable design & performance of the facades as well as large-scale development projects, providing access to information and new opportunities for cooperation.
SHARE Architects is glad to announce that the first edition of SHARE Forum in  Slovakia will take place on  20th of March in Bratislava. The themes "Façades Design and Engineering" and "Large-scale Development Projects" provide an opportunity to highlight a complex vision of the design, cutting-edge facade technologies, together with game-changing ideas and inspiring large-scale projects.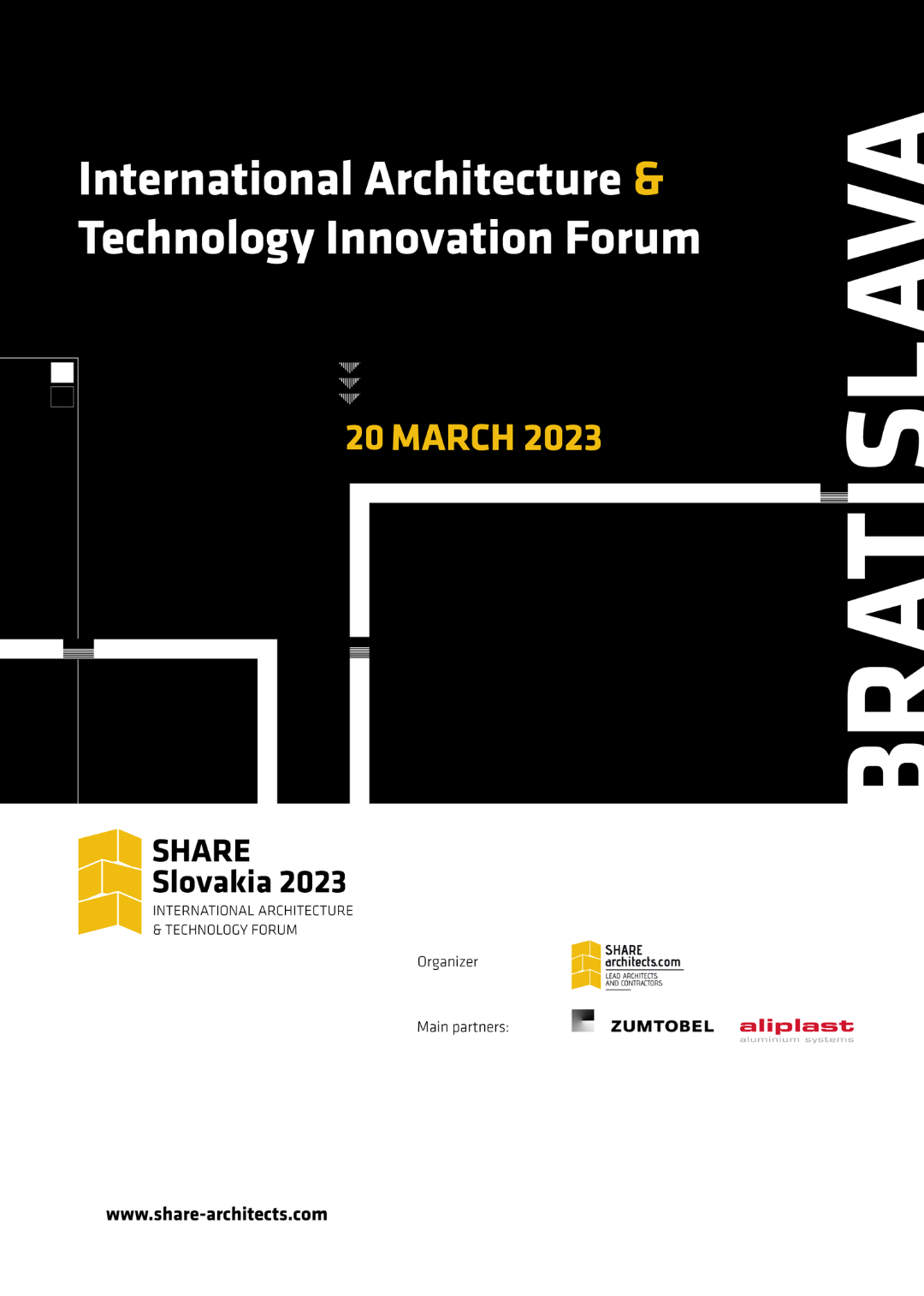 The event's fundamental component that makes it so important to the industry is, without a doubt, the thought-provoking and unmissable content. Applications are now open for those who want to share their compelling stories, invaluable insights, and game-changing takeaways. Proposals for case study projects should can be submitted to the organizers by 30 January via email at share@share-architects.com.
SHARE Slovakia 2023 will gather national and international renowned architects, innovators in architecture and building technologies, great personalities in architecture.  Guest speakers' dynamic lectures will combine technical details of their far-reaching projects with inspirational insights for the audience. The program will include a variety of activities aimed  to promote learning, experience, networking, and action.
The SHARE Slovakia 2023 Forum will be a unique opportunity to enhance knowledge and skills on key subjects pertaining to building envelope design, engineering, fabrication, and installation from domain experts of the AEC industry. The event is exclusively intended for an audience of professionals in the domains of engineering and architecture. The SHARE Forum addresses architects, structural engineers, façade engineers, installation engineers, contractors, real estate developers, urban planners and suppliers of building materials and technologies.
SHARE Slovakia 2023 is organized by SHARE Architects, one of the most active events network in the region, in partnership with the Association of Slovak Architects, with the support of the main partners Zumtobel and Aliplast.
More details about the upcoming conferences can be consulted on https://share-architects.com/
SHARE Architects Network – Connecting architects and contractors
Over the past 25 years, SHARE Architects forums have become a key networking platform for architects and constructors in Central and South Eastern Europe. SHARE provides a useful framework for knowledge and understanding of the diversity of modern architectural phenomena. Currently, SHARE Architects events are held in 16 countries and have developed a community of over 50,000 professionals around them.
For more information about SHARE Architects Network, you can contact us directly +40 117 599 / share@abplusevents.com