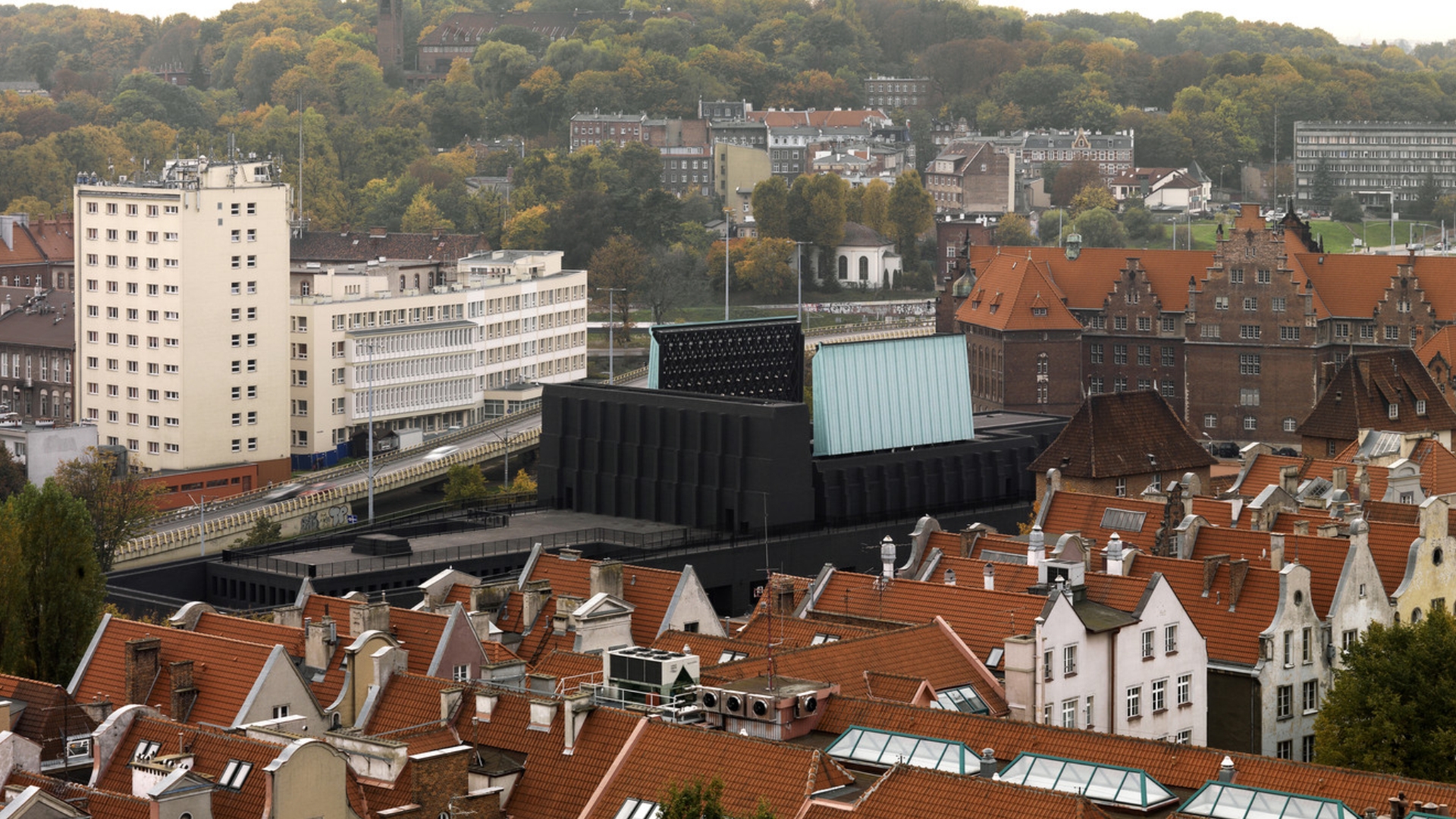 Special Lecturer, Arch. Renato Rizzi Addresses the Contemporary Architecture Crisis at SHARE Skopje 2023″
The profound connection between the material and the immaterial, coupled with the current challenges faced in Architecture, stand as the cornerstone discussions of the outstanding conference by Renato Rizzi at SHARE Skopje 2023.
The SHARE Skopje 2023 Forum will take place on 10th of October at the Macedonian Philharmonic and is organized by SHARE Architects, the largest network dedicated to architecture and construction professionals in Central and South Eastern Europe, in partnership with Association of Architects of Macedonia and The Chamber of Certified Architects and Certified Engineers North Macedonia.
The International Architecture and Technology Innovation Forum is bringing together professionals and enthusiasts from around Europe to explore the captivating theme of "Good Living Architecture: Enhancing Living and Working Space".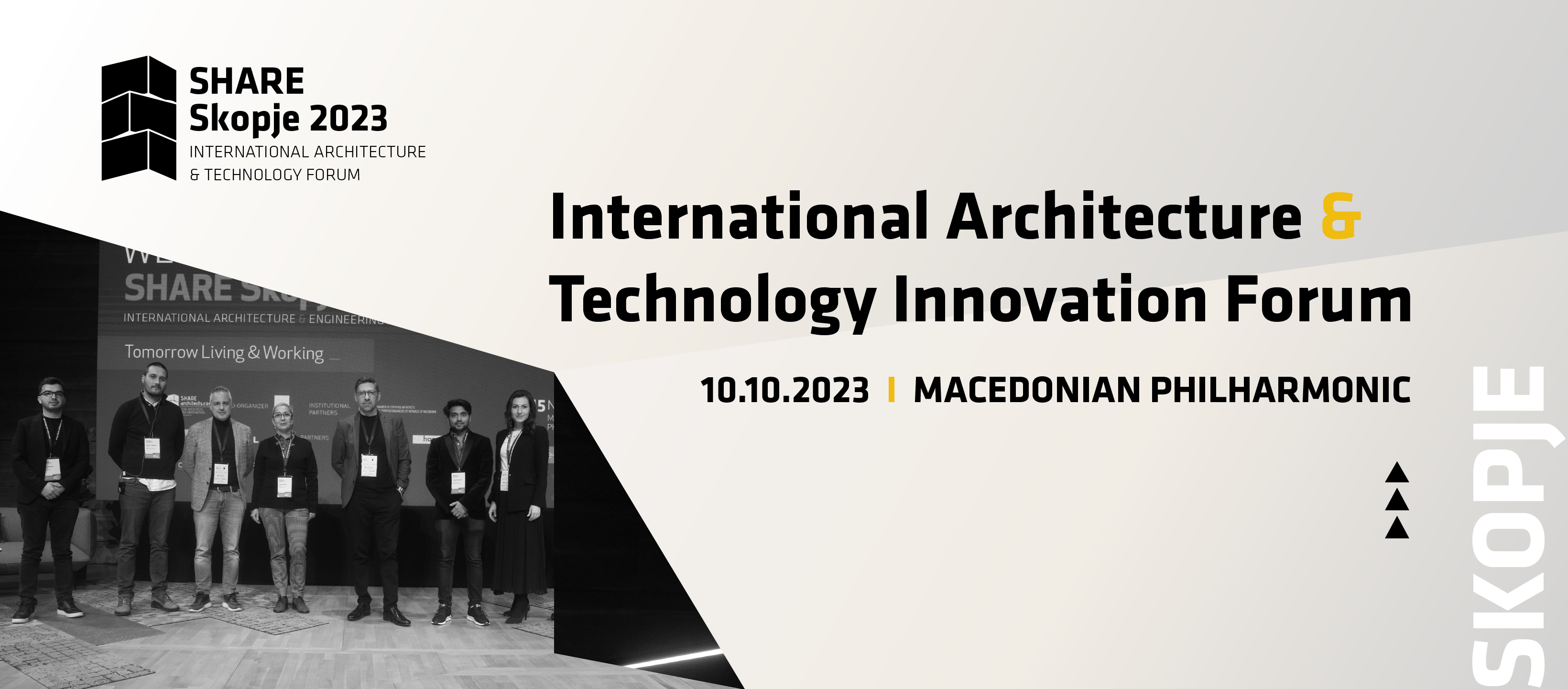 SHARE Skopje 2023 will provide attendees with access to knowledge and new opportunities for collaboration. National and international renowned speakers, innovators in architecture and building technologies will provide the audience with insightful technical details of good living architecture, as well as inspirational visions over improving the living and working space.
REGISTER HERE FOR THE EVENT
MEET THE GUEST | Renato Rizzi
Renato Rizzi, a distinguished figure in the world of architecture, brings a wealth of experience and expertise to the field. Currently serving as a full professor of architectural design at IUAV University of Venice, his contributions have been recognized with prestigious honors, including the Italian Republic Award in 2019.
Rizzi's influence extends far beyond academia, as he has conducted seminars and conferences at renowned institutions such as Harvard, Princeton, and ETH. Notably, he collaborated with architect Peter Eisenman on several significant projects in the 1980s, leaving an indelible mark on architectural history.
His completed projects, including the Shakespearean Theatre in Gdansk and the Museo del Futurismo Fortunato Depero in Rovereto, showcase his innovative approach to design. Rizzi's work has been prominently featured in international publications and exhibitions, solidifying his status as a visionary architect in the contemporary landscape of architectural design. His recent publications, including "Solemnidad de la Civilidad" and "Il Daìmon di Architettura," further underscore his commitment to pushing the boundaries of architectural thought and practice.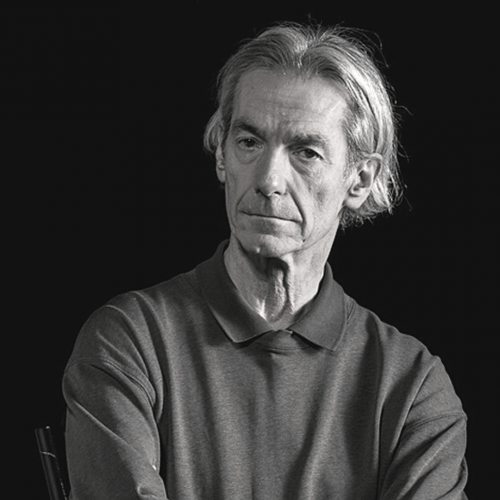 WORK | Projects of Renato Rizzi
Gdansk Shakespearean Theatre
The Gdansk Shakespearean Theatre, a collaborative project by Renato Rizzi and the Q-arch local office in 2004, remains a pinnacle of Rizzi's work. This architectural marvel responds to its contextual constraints by employing bold design elements and intricate technical details, effectively turning it into a versatile machine. From a customizable dynamic performance hall to a retractable roof, the design reflects a profound cultural interpretation of its surroundings.
However, the seemingly straightforward relationship between design and context gives rise to a complex dialectical nature within the project. It serves as a bridge between the inhabitant, the building as a performing entity, and the city. Users transition from mere spectators to active participants in an urban performance, engaging with the public walkways that surround the structure.
In a 2016 SHARE interview, Renato Rizzi described the Gdansk Project:
"The real matter of the project comes from Polish history, no doubt. For example, we face the question from SWW, until 2004, Poland was able to shift the gaze from East to West. Poland produced four  Nobel Prizes, in less than 20 years, so it means that the soul of the country is very strong, and the people spend a lot of time to reach and to explain very well this necessity of the soul, so the theater comes exactly from that Horizon."
When questioned about his choice of utilizing brick in the project, he elaborated, stating, "The brick's hue derives from the Earth, sourced precisely from the Earth's core, rendering it dark and exceptionally coarse due to the robust nature of Poland's soil. However, a more profound inquiry arises when a structure is unveiled, as it transforms into an emptiness. Yet, this void possesses formidable energy, capable of disrupting everything. The challenge lies in crafting a form that can effectively harness and contain the potent energy of this void upon its revelation."
REGISTER HERE FOR THE EVENT
SHARE Skopje 2023 has as guests internationally recognized personalities in the field of architecture:
Renato Rizzi, Founder Renato Rizzi, Italy
Patrick Meijers, Co-Founder Orange Architects, The Netherlands
David Garcia, Founder DawOffice, Spain
Markella Menikou, Founder Markella Menikou Chartered Architect, Cyprus
Arber Shala, Founder at Arber SHALA Architects, Kosovo
Misko Ralev, Architects Professor, Dean of the University of Architecture and Design at UACS, President of the Association of Architecture in Macedonia
Kristinka Radevski, President of the Chamber of Certified Architects and Certified Engineers of the Republic of Macedonia
The event is organized by SHARE Architects, one of the most active event networks in the region, in partnership with the Association of Architects of Macedonia and The Chamber of Certified Architects and Certified Engineers North Macedonia.
SHARE Architects in North Macedonia
The SHARE Forum in North Macedonia has established itself as the premier event dedicated to architecture and innovative technologies in the country. Its international reach has attracted participants from all corners of North Macedonia, as well as esteemed guests from leading architectural firms across Europe and beyond. The forum serves as a platform for showcasing the latest national and international award-winning architecture and large-scale development projects, along with cutting-edge building technologies.

SHARE Architects Network – Connecting architects and contractors in Central and South Eastern Europe
Over the past 25 years, SHARE Architects forums have become a key networking platform for architects and constructors in Central and South Eastern Europe. SHARE provides a useful framework for knowledge and understanding of the diversity of modern architectural phenomena. Currently, SHARE Architects events are held in 16 countries and have developed a community of over 50,000 professionals around them.