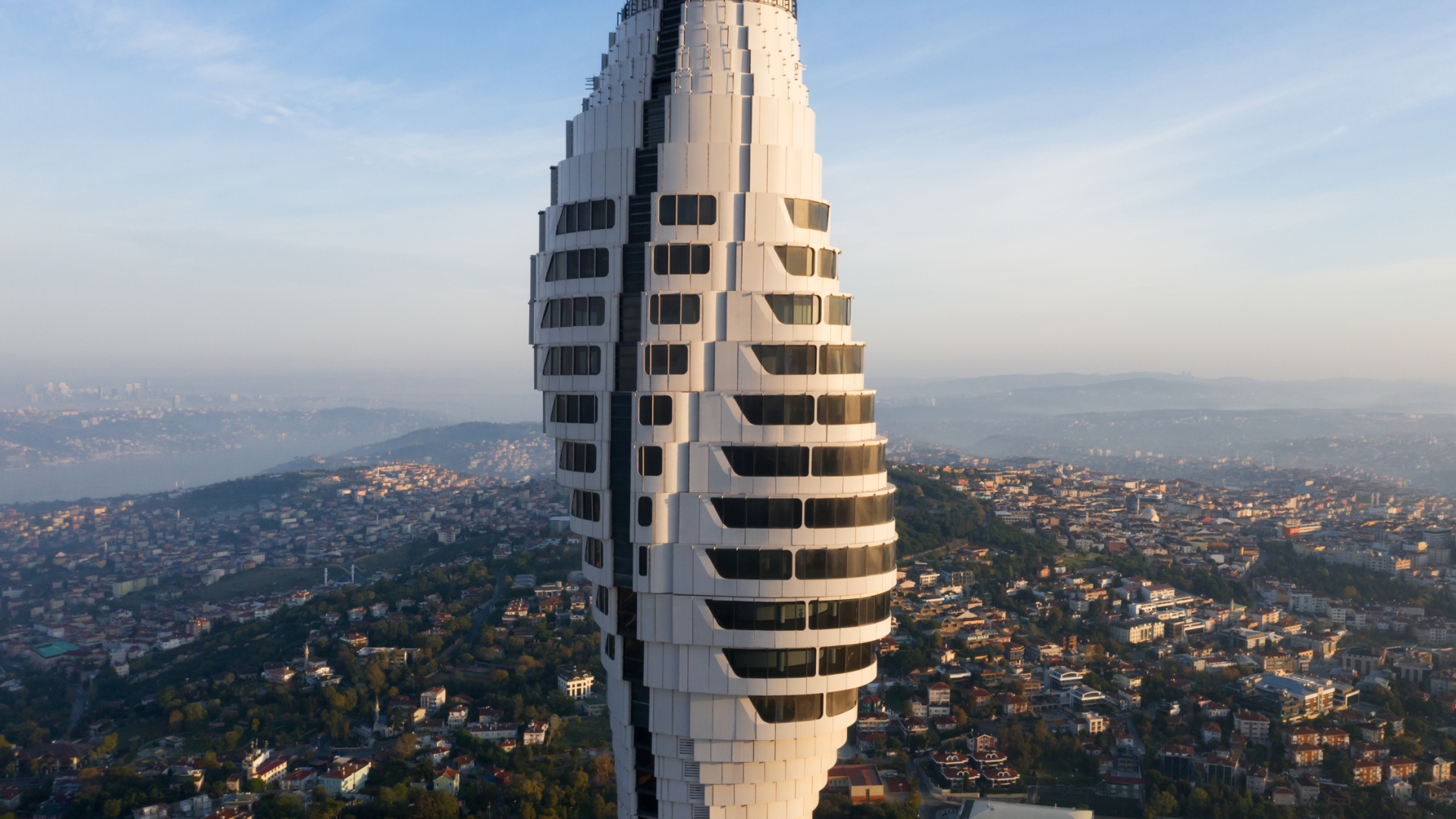 Fusion of Maestros: Merging Nature's Essence with Design Technology Excellence
Melike Altınışık's presentation at the SHARE Bulgaria 2023 Forum delves into the fascinating synergy that unfolds when nature, architecture and technology converge, emphasizing collaborative efforts across disciplines to drive innovation.
The SHARE Bulgaria 2023 Forum will take place on 28th of September at the Sofia Balkan Palace and is organised by SHARE Architects, the largest network dedicated to architecture and construction professionals in Central and South Eastern Europe, and The Chamber of Architects in Bulgaria (CAB). "Facades: Design and technology," "Large-scale development projects" and "Good living Architecture" are the main themes that will be explored during the program of the International Architecture and Technology Innovation Forum.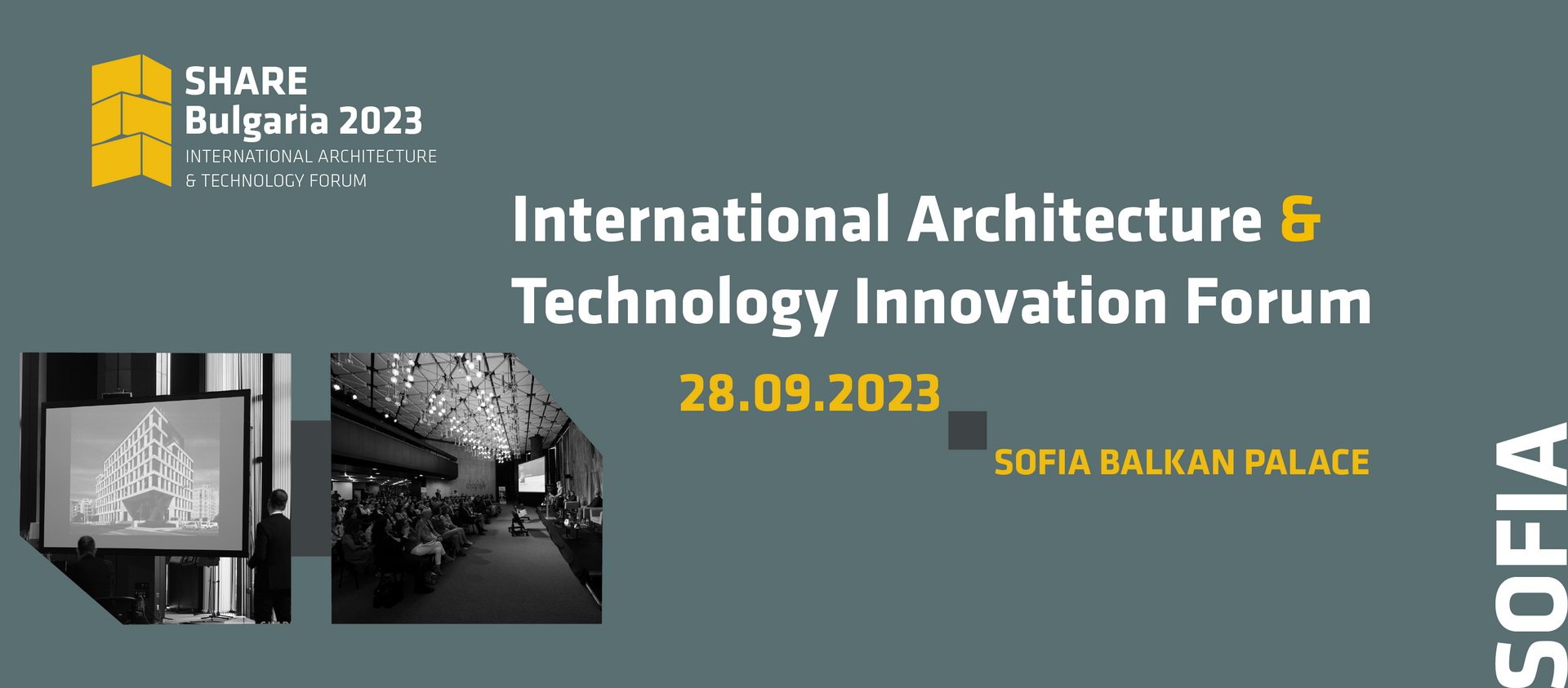 SHARE Bulgaria 2023 will provide attendees with access to knowledge and new opportunities for collaboration. National and international renowned speakers, and innovators in architecture and building technologies will provide the audience with insightful technical details of large-scale projects as well as inspirational visions.
REGISTER HERE FOR THE EVENT
MEET THE GUEST | Melike Altınışık
Melike Altınışık as an award winning architect, designer and educator, is dedicated to develop an innovative and visionary projects towards architecture, urbanism and design. She leads her international architecture practice Melike Altınışık Architects- MAA with offices based in Istanbul, Turkey and in Seoul, South Korea.
MAA's work includes prize winning projects with advanced technology and innovation such as futuristic 369m supertall the Istanbul TV-Radio Tower in Istanbul, Turkey, and the world's first pioneering Robot and AI Museum (RAIM) in Seoul, South Korea.
Melike was awarded a Master of Architecture and Urbanism from the Architectural Association Design Research Laboratory (AADRL) in London in 2006 and graduated from Istanbul Technical University in 2003 with her High Honours. Prior to forming her own practice MAA Istanbul Office in 2013, she has worked with Zaha Hadid Architects in London between 2006-2013.
Her training allows her to lead projects of varying scales from masterplans, high-rise buildings, and cultural centres to bespoke interiors, installations and product designs, from initial concept to execution.
Her work been commended with a number of awards including Europe 40 under 40, FEIDAD Design Award and Swiss Art Award.
She is also an international lecturer and sits on several international juries at various institutions such as Architectural Association (AA, London), Bartlett School of Architecture (UCL), Staedelschule of Architecture (SAC) and Istanbul Technical University (ITU).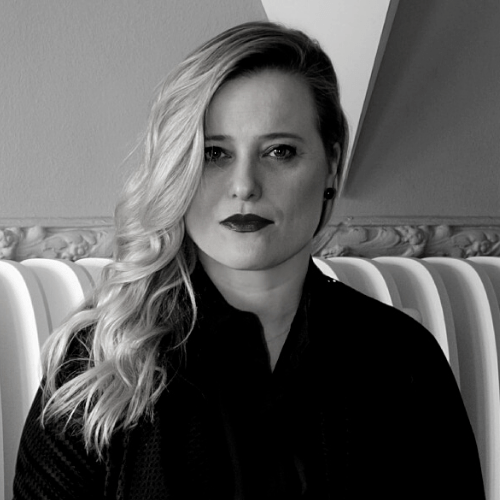 WORK | Projects of Melike Altinisik
Seoul Robot and AI Museum
Melike Altınışık Architects (MAA) achieved international recognition by emerging victorious in a prestigious competition hosted by The Seoul Metropolitan Government. Their triumph centered around the creation of the groundbreaking Robot & AI Museum (RAIM) situated in Seoul, South Korea. The competition's primary objective was to conceptualize the world's inaugural Robot & AI Museum, envisioned as a pivotal force in advancing public education in robotics and cultivating widespread interest in the realm of robots.
The design approach for Seoul RAIM is all about creating a unique architectural style. Instead of sticking to rigid, traditional shapes, the MAA designers went for a more fluid and organic form, like a sphere. This approach was used to meet the practical needs of the museum while also providing an immersive experience for both robots and visitors. This flexible design opens up many possibilities for blending in with the city and nearby public areas.
The Robot & AI Museum (RAIM) is set to be a transformative force in the realm of science, technology, and innovation. It goes beyond merely showcasing robots; it will be at the forefront of incorporating smart technologies throughout its entire lifecycle, from design and manufacturing to construction and services. In essence, RAIM's "first exhibition" will be a demonstration of smart design and innovative building methods.
This all-encompassing role, from initial conception to the final construction phase, is just as vital as meeting the museum's functional requirements. Given the universal significance of science and technology, placing a premium on advanced architectural solutions for such a pioneering institution centered around innovation and robotics takes on a profound meaning. In essence, these buildings, from their design to their physical form, structural elements, and materials, are poised to serve as tangible embodiments of the worlds of robots, science, technology, and innovation, further solidifying RAIM's pivotal role in advancing and promoting these domains within society.
Camlica Tower
Istanbul's cutting-edge telecommunications tower, standing at an impressive height of 369 meters, embarked on its construction journey in 2015 and opened its doors to the public in May 2021. This architectural marvel was conceived with the aim of creating a dynamic and ever-changing silhouette when observed from different angles across Istanbul. Its design departs from the conventional urban landscape of the city, boasting an organic structure that harmonizes with elements such as wind patterns, local terrain, and the surrounding vistas.
The tower's architectural composition seamlessly combines elegance and aesthetics with mathematical and geometrical precision. This innovative approach enables the integration of habitable spaces throughout the tower's core. To bring this unique vision to life, advanced engineering techniques were established in both architectural design and construction methodology, with meticulous attention given to every facet of the design, planning, and material selection processes.
The main goal of this project was to create unique and memorable experiences by establishing strong connections with its location, using light, nature, and space. It aimed to change people's perspectives and encourage them to think differently. Construction of the new landmark structure finished in November 2020, and it opened to the public in May 2021, welcoming visitors from around the world and starting its telecommunications operations.
REGISTER HERE FOR THE EVENT
SHARE Bulgaria 2023 has as guests internationally recognized personalities in the field of architecture:
Francois Valentiny, Founder VALENTINY hvp architects, Luxembourg
Els Verbakel, Co-Founder Derman Verbakel Architecture
Melike Altinisik, Founder Melike Altinisik Architecture, Turkey
Matt Wilkinson, Associate Director Amanda Levete Architects, UK
Stefano Capranico, Associate UNStudio, The Netherlands
David Nikuradze, Founder Spectrum, Georgia
Constantinos Constanti, Founder Constanti Architects, Cyprus
Angel Zahariev, Co-Founder A&A Architects, Bulgaria
Mariana Turcu, Director X-Architecture & Engineering, Romania
Tihomir Kazakov, Managing Partner SGI Architects & Masterplanners, Bulgaria
Atanas Nikolov, Co-Founder WE:R Architecture & Design Studio, Bulgaria
Bilyana Asenova, Co-Founder UNAS Studio, Bulgaria
The event is organized by SHARE Architects in partnership with the Chamber of Architects in Bulgaria.
SHARE Architects in Bulgaria
The SHARE Forum in Bulgaria has established itself as the premier event dedicated to architecture and innovative technologies in the country. Its international reach has attracted participants from all corners of Bulgaria, as well as esteemed guests from leading architectural firms across Europe and beyond. The forum serves as a platform for showcasing the latest national and international award-winning architecture and large-scale development projects, along with cutting-edge building technologies.
SHARE Architects Network – Connecting architects and contractors in Central and South Eastern Europe
Over the past 25 years, SHARE Architects forums have become a key networking platform for architects and constructors in Central and South Eastern Europe. SHARE provides a useful framework for knowledge and understanding of the diversity of modern architectural phenomena. Currently, SHARE Architects events are held in 16 countries and have developed a community of over 50,000 professionals around them.