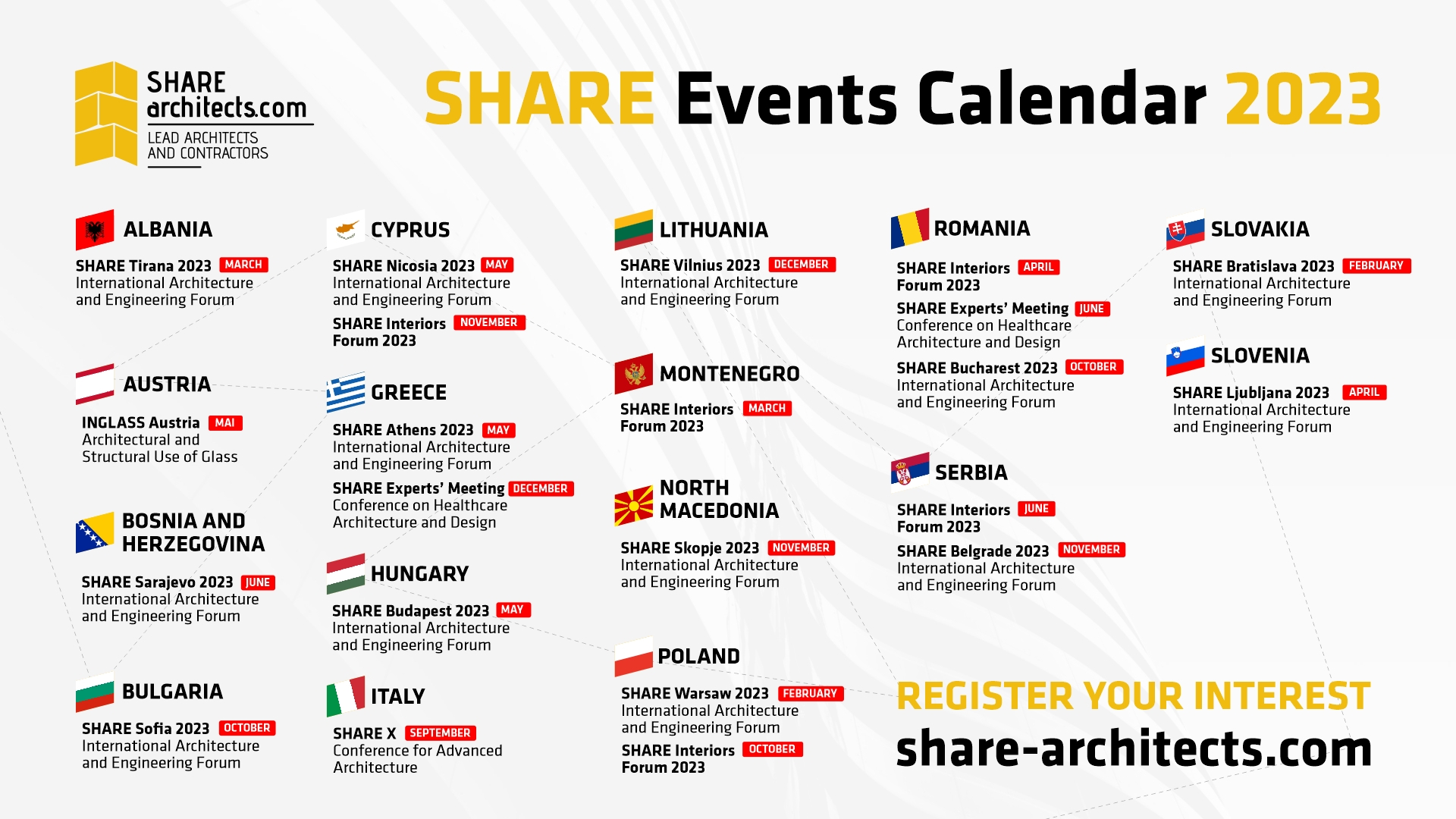 Sjare Events Calendar 2023
Ready for an exiting and busy year: 2023 will come with  23 events in 17 countries.
The year 2022 was an amazing one, with events in Central and Eastern European countries: Romania, Greece, Hungary, Serbia, Bulgaria, Cyprus, Kosovo, Bosnia and Herzegovina, North Macedonia and Albania. Thousands of attendees and hundreds of speakers from significant architecture offices contributed to SHARE Architects' aim: sharing the knowledge. After this year, we have all the energy, the passion and the excitement for 2023.
We are preparing 23 events in 17 countries, with topics of interest in the field of architecture and engineering. We promise exciting events with innovative themes, and guest speakers with extensive expertise and experience, fantastic projects and presentations. The main phrases that best represent our forthcoming events are dynamic discussions, debates, and the opportunity to learn and receive responses.
Regardless of your location, be sure to register your profile on the SHARE Architects platform, free of charge, so that you stay updated on the 2023 agenda and be among the first to access future event discounts: membership.share-architects.com.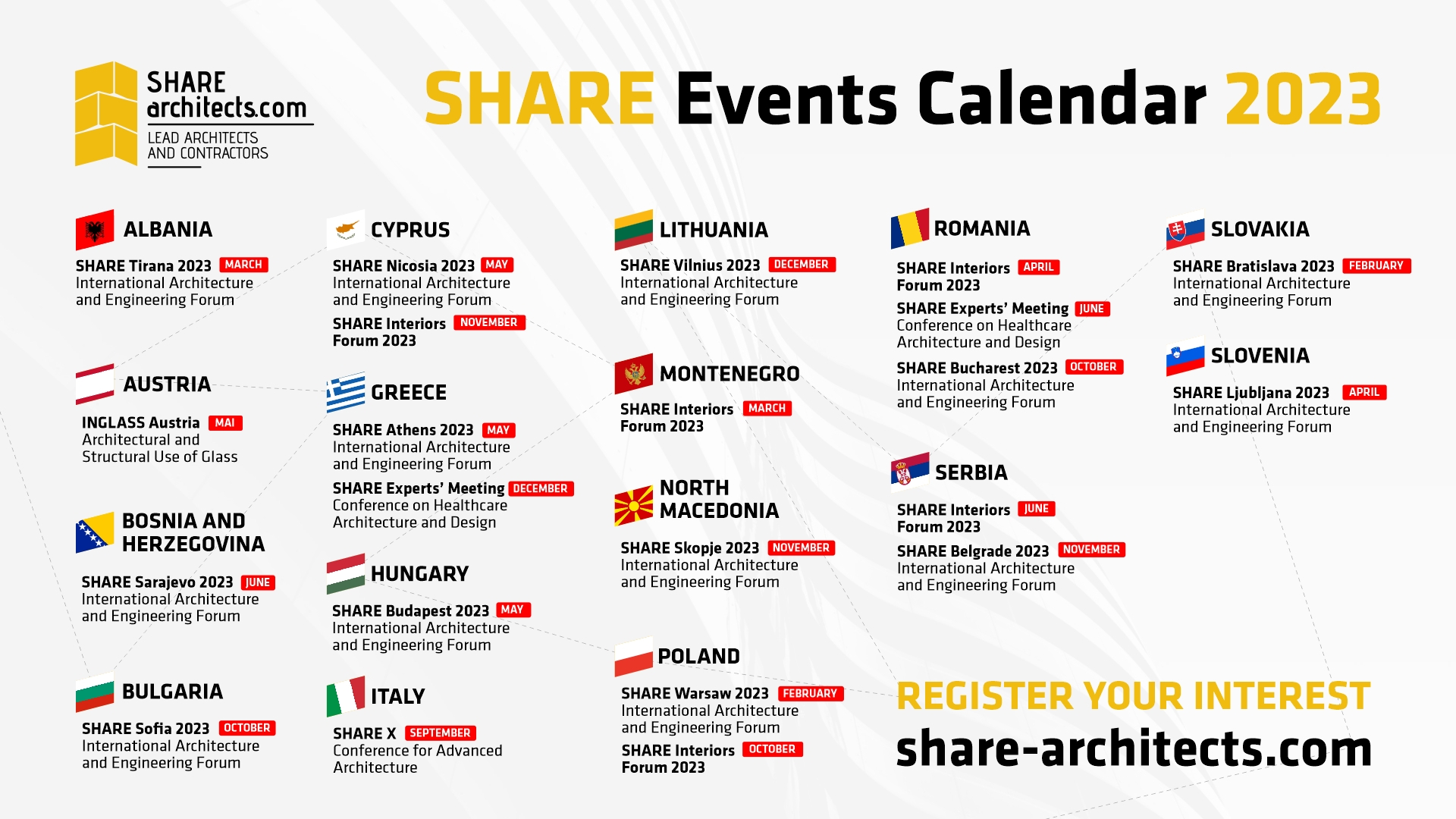 SHARE Architects forums have been in pursuit of excellence in the fields of architecture and construction, improving the quality and complexity of its dynamic events with each edition.
With the goal of creating an inclusive, free, and conscious professional environment to work in, representing architectural excellence in our built environment, and opening the possibility to work and create better in a context that benefits from administrative, political, and investor's support, SHARE Architects made it its mission through  to find ways to communicate, share, and exchange values, know-how, and examples of good practices between East and West.
At the same time, we think that the architectural profession in Central and Eastern Europe has unexplored potential for expression and that architects would benefit from greater representation on a European and global scale, which might be attained through effective communication and networking.
Our experience of over 25 years in the Central and South Eastern European market positions SHARE Architects as one of the most active events network in the region, a source of constantly updated information, supporting the continuous training of specialists and the promotion of young talent.
SHARE creates an effective platform for knowledge and understanding of the diversity of the architectural phenomenon of the contemporary architecture. SHARE Architects community counts more than 50,000 members from all over the world.
 For additional information, please contact us via:
 share@share-architects.com
 +40 740 117 599