Shortlist Revealed for Romanian Building Awards 2017
The 18 shortlisted teams will have the opportunity to present their projects in person to the international jury and the honourable audience at SHARE Bucharest 2017 International Forum from 6-7 November at JW Marriott Grand Hotel.
We are delighted to announce the 18-strong shortlist for the 2017 Romanian Building Awards: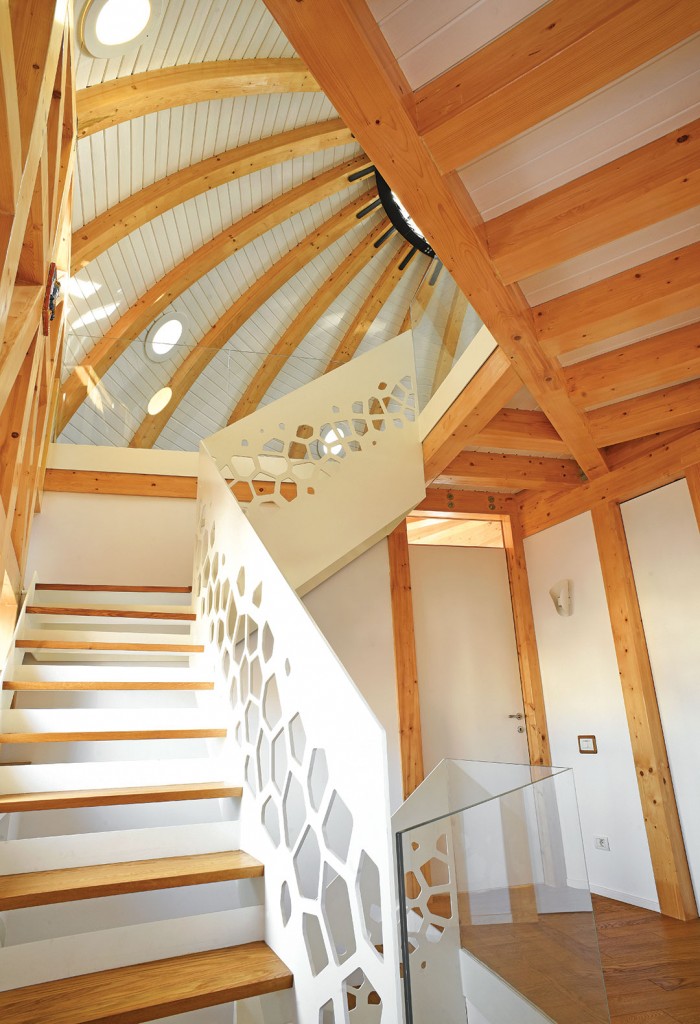 1. Living in a Dome – the Sphinx House (designed by ENTERPRISE A&D, built by MACREA CONSTRUCT, client Leonardo Rossi, project author Carmen Tanase, arch.)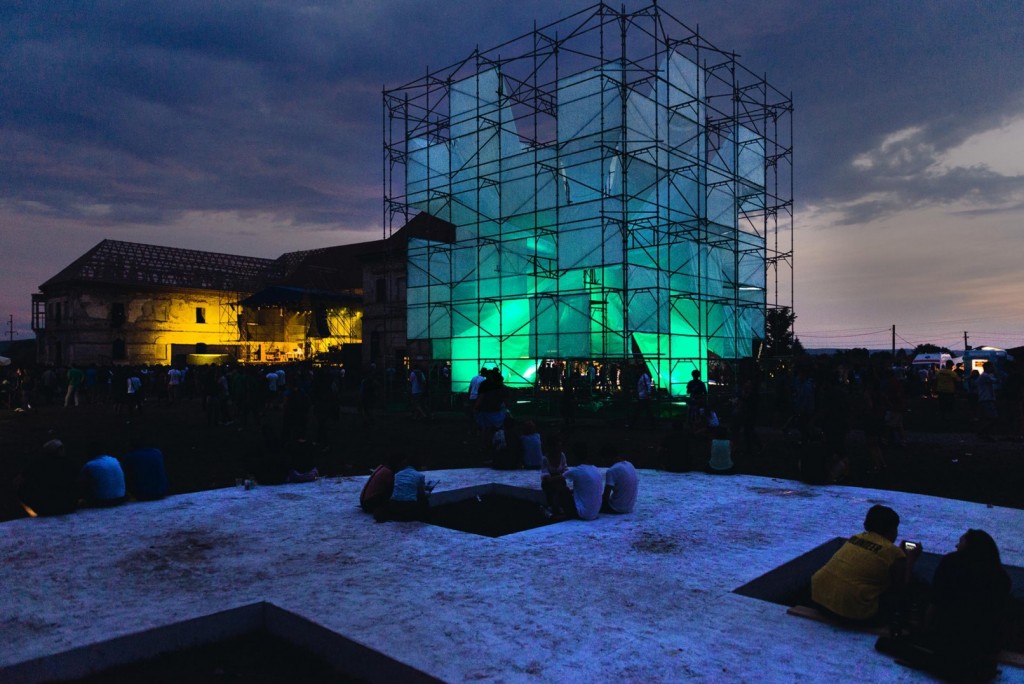 2. Electric Castle (designed by Atelier MASS, built by SC Festival Tickets Management S.R.L, client SC Festival Tickets Management S.R.L, project authors Silviu Aldea arch., Catalin Iliescu arch., Agnes Szorcsey arch.)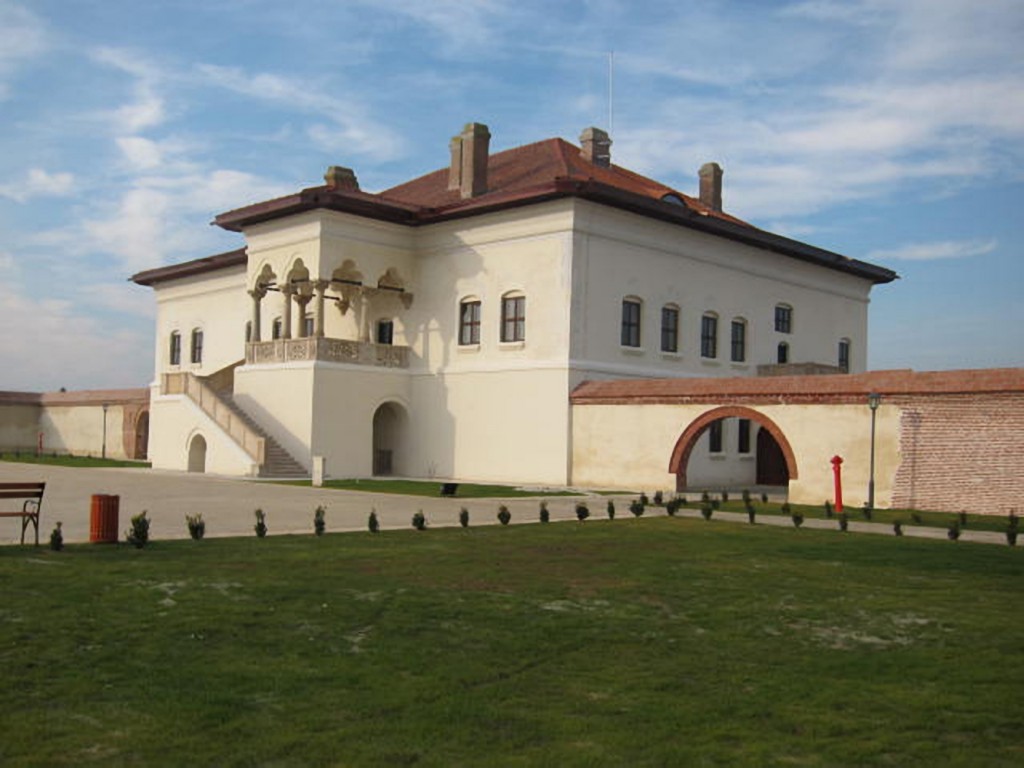 3. Restoration and sustainable utilization of the cultural heritage at the Potlogi Brancoveanu Court Ensemble (designed by S.C. WESTROM DESIGN CONSULTING ENGINEERING IMPEX SRL, build by S.C. PAULUS SRL Ploiesti & S.C. BAUTECH GENERAL. CONSTRUCT SRL Bucuresti, client Dambovita County Council, project author Adda Gheorghievici arch., Margareta Mihailescu arch., Radu Vlad Ghelase arch., Adrian Petre Ionescu arch., Oana Manuela Ionescu arch., Petre Gheorghiu arch.)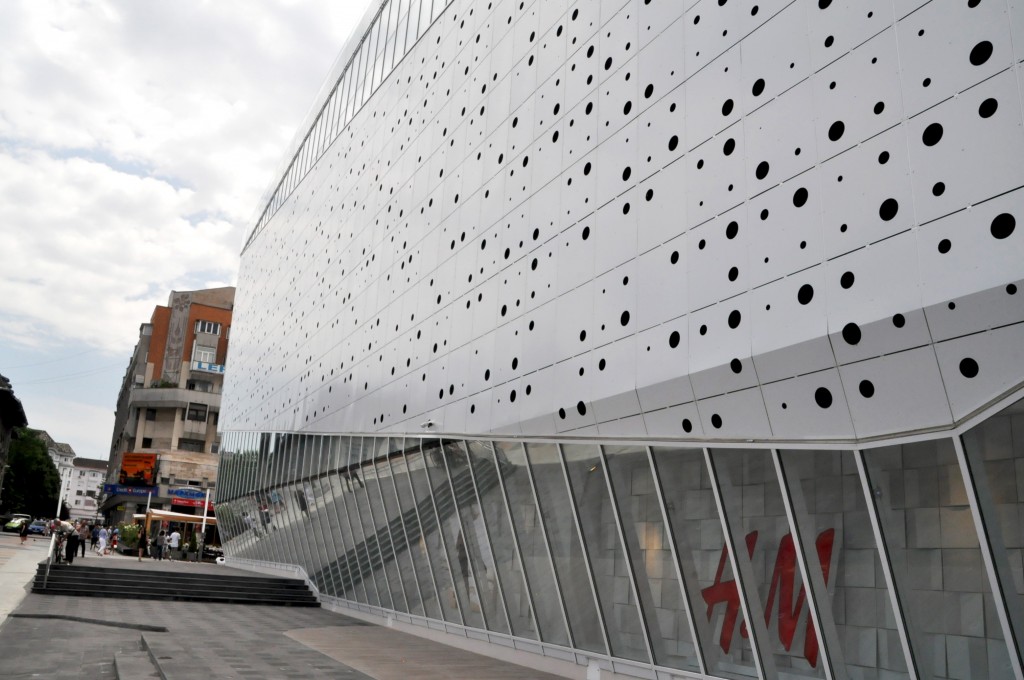 4. Mercur Centre Refurbishment (designed by Getrix S.A., built by Recon S.A., client Mercur S.A., project authors Mihai Trif arch., Adela Trif arch., Vlad Ghita arch.)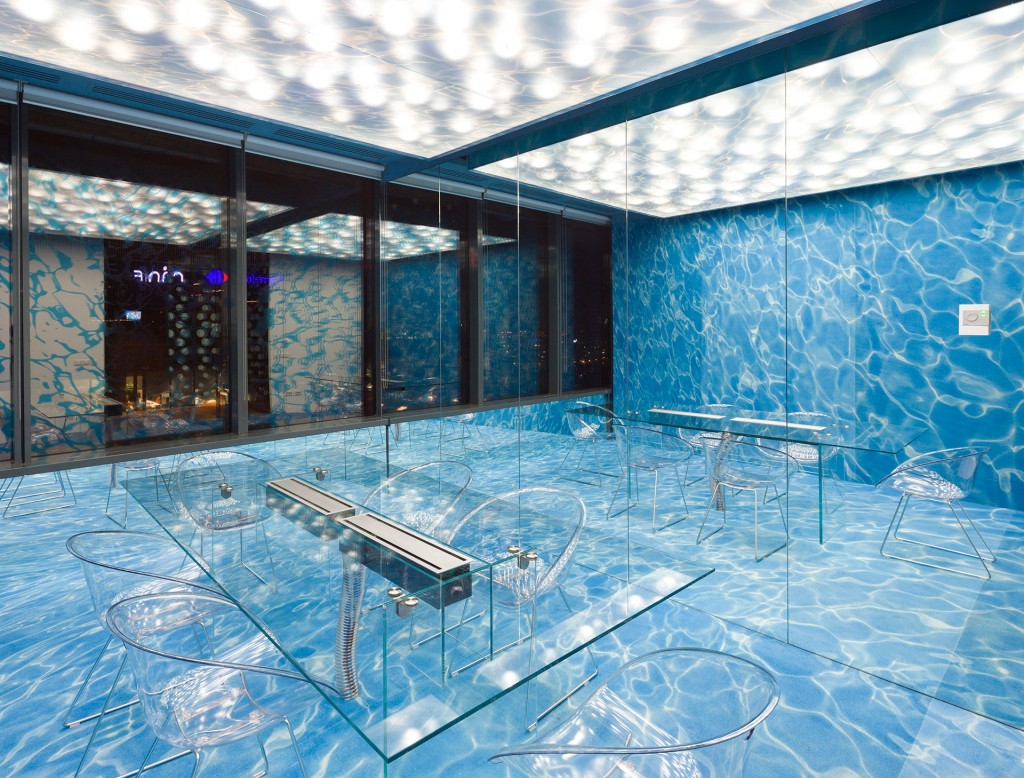 5. Real is Surreal (designed by re-act now, client & builder NORTH ESTATE PROPERTIES, project authors Mario Kuibus arch., Ruxandra Osiac arch., Codrut Nica arch., Mihail Neagu arch., Irina Alexandrescu arch., Raluca Ciobanu arch., Andrei Rosanu arch., Viorel Zoicas arch.)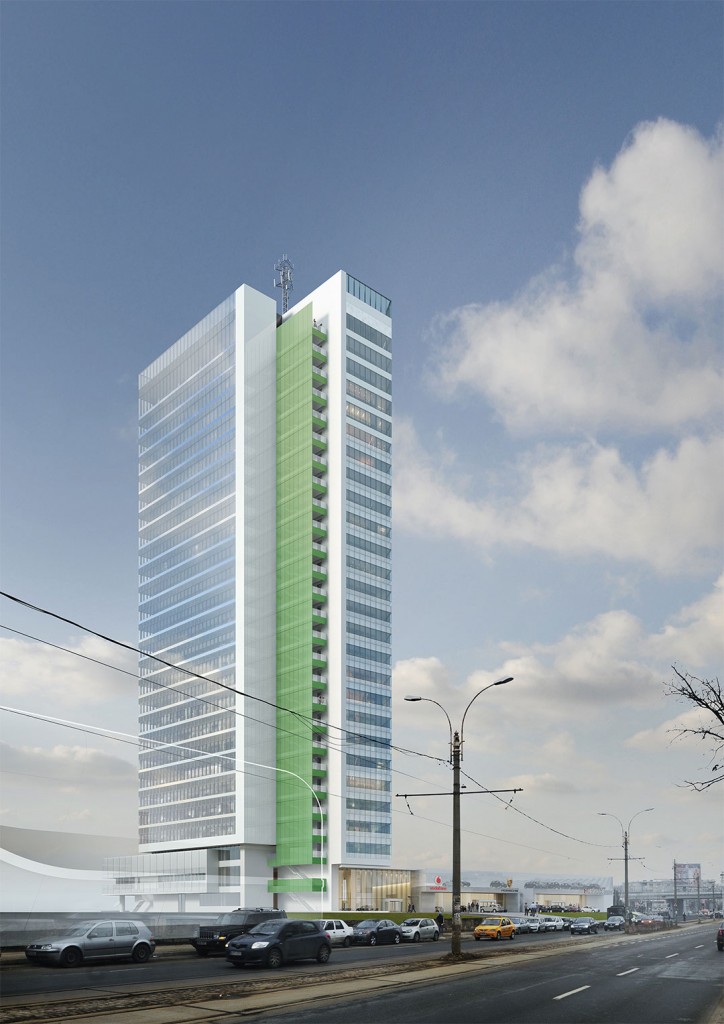 6. BUCHAREST ONE (designed by ARCHITECT SERVICE SRL, built by BOG'ART SRL, client CORINTHIAN FIVE SRL, project authors Constantin Ciurea arch., Maria Iacob arch.)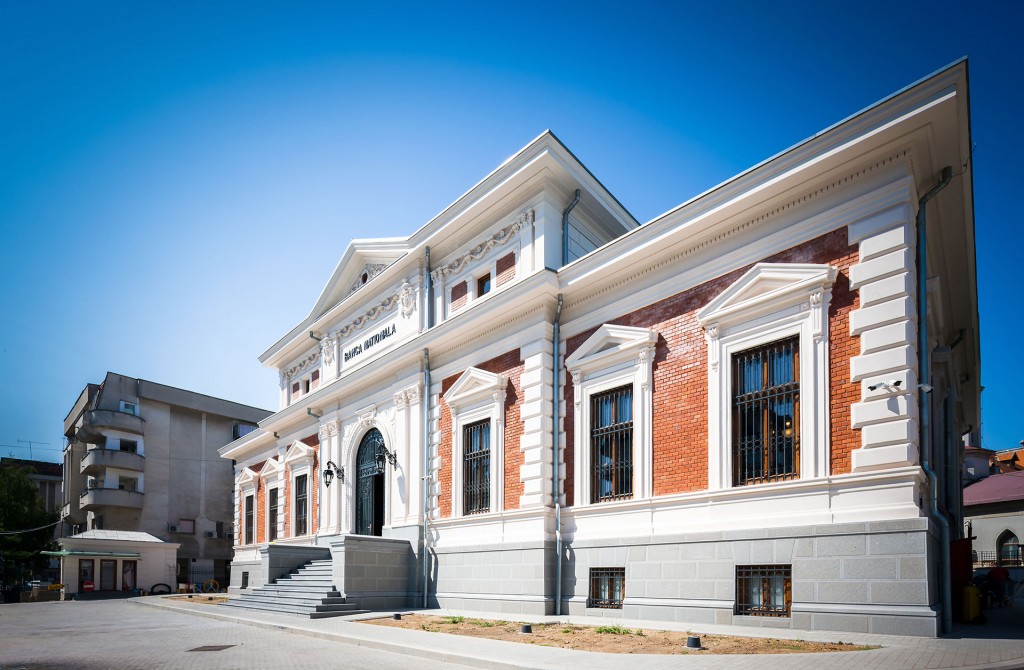 7. Restoration of the NATIONAL BANK OF ROMANIA – Dolj Office (designed by Carpati Proiect, built by S.C. RECON S.A.-CRAIOVA, client NATIONAL BANK OF ROMANIA, project authors Adrian Spirescu arch., Lucia Mat arch., Marina Raicopol arch., Ruxandra Iordan arch., Cosmin Popa arch., Cristian Prisecaru arch., Raluca Cojocaru arch.)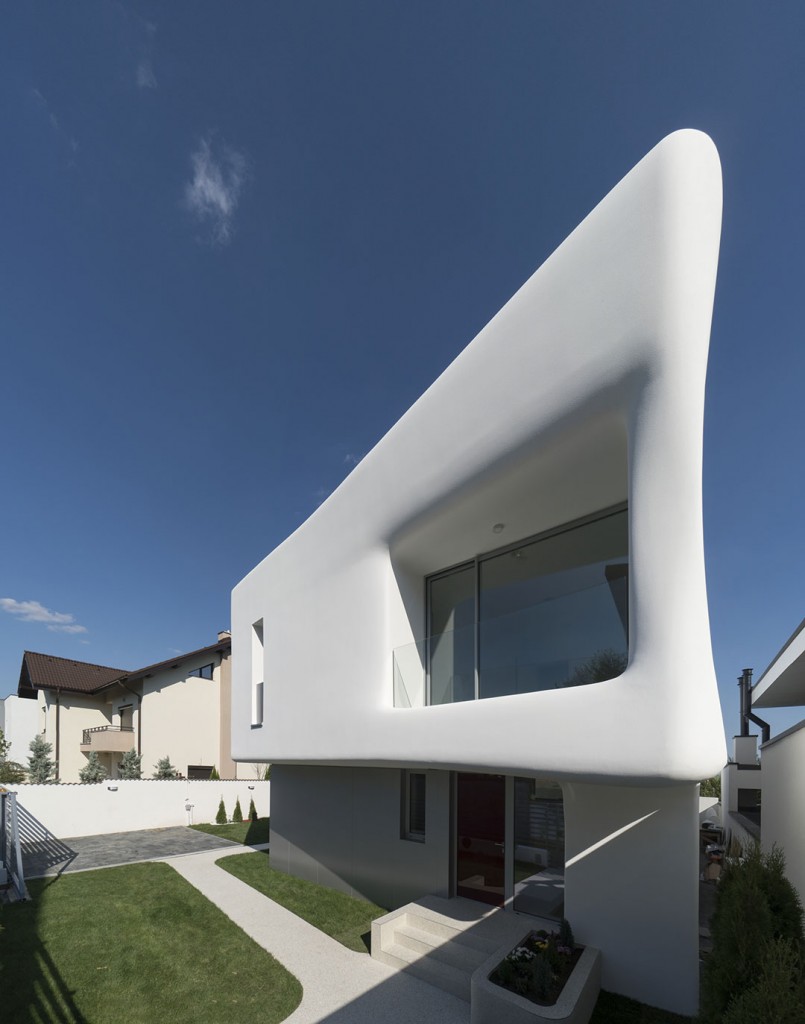 8. S House (designed by Arcvision SRL, client & builder SN, project author Bogdan Andrei Fezi arch.)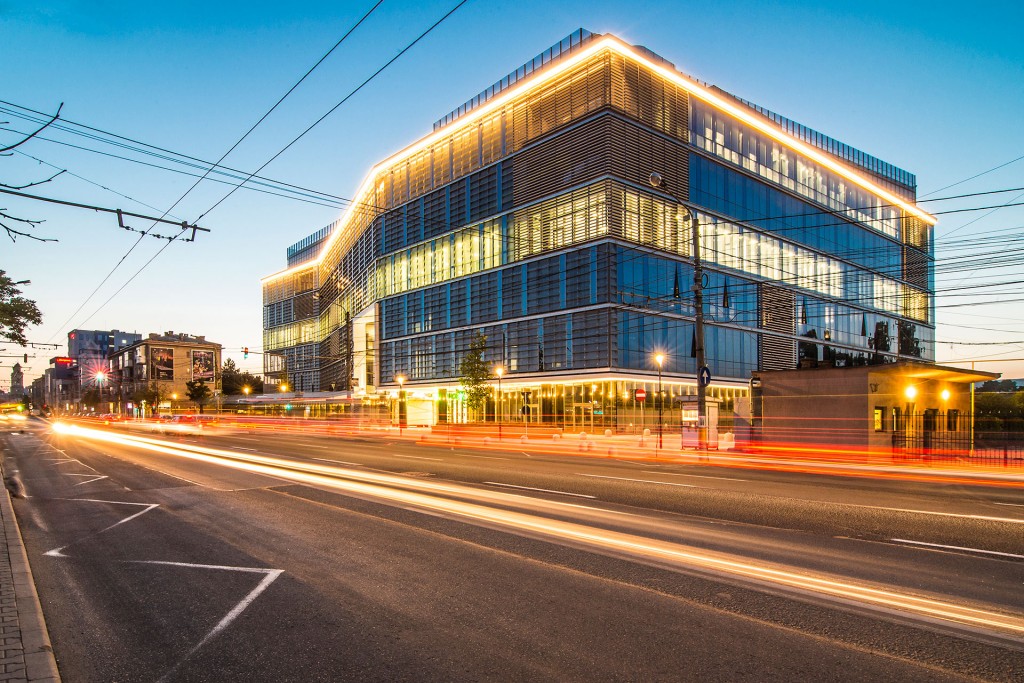 9. THE OFFICE CLUJ (designed by Andreescu & Gaivoronschi, built by PROMPT SA & A.C.I. CLUJ SA, client CLUJ BUSINESS CENTRE SRL, project author Vlad A. Gaivoronschi arch.)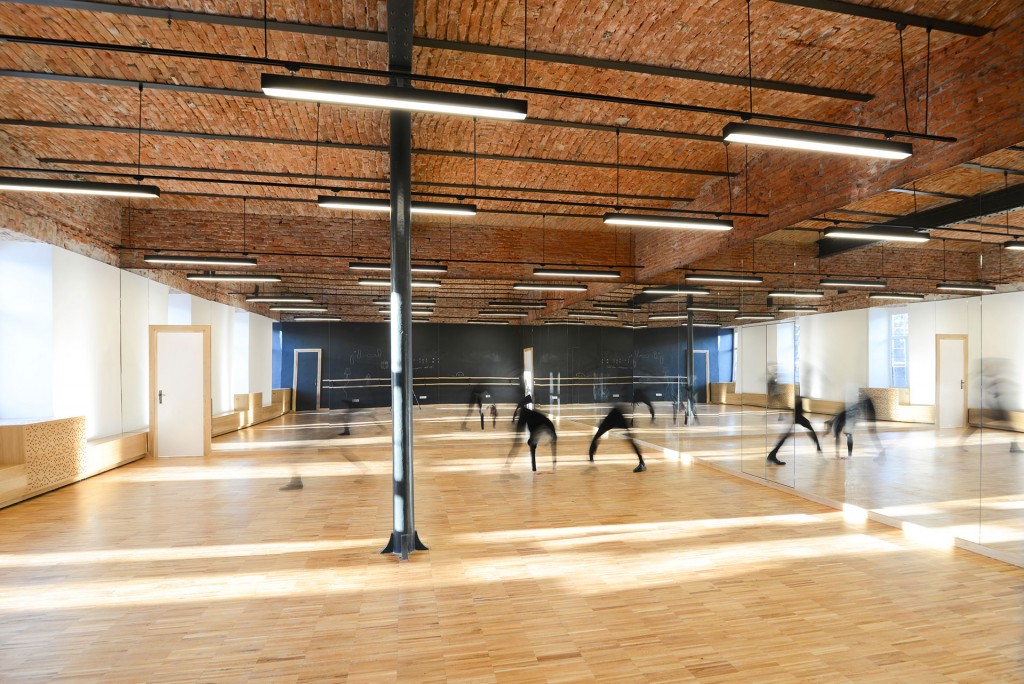 10. Studios for alternative art education at Tudor Jarda School of Arts (designed by ateliercetrei, built by Rareș Construcții SRL, client Tudor Jarda School of Arts, project authors Paul Mihai Moldovan arch., Anamaria Moldovan arch., Florin Vasile Lazar arch, Eszter Szoke arch., Stefan Ionut Perse arch.)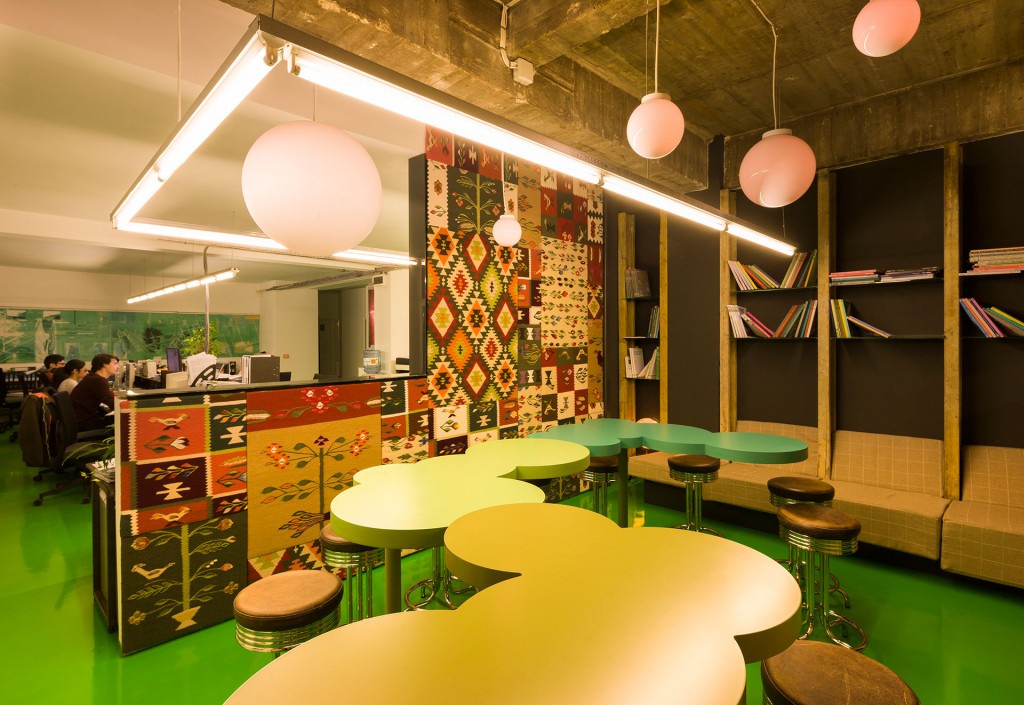 11. Office r (designed by re-act now, client & builder re-act now, project authors Mario Kuibus arch., Raluca Ciobanu arch.)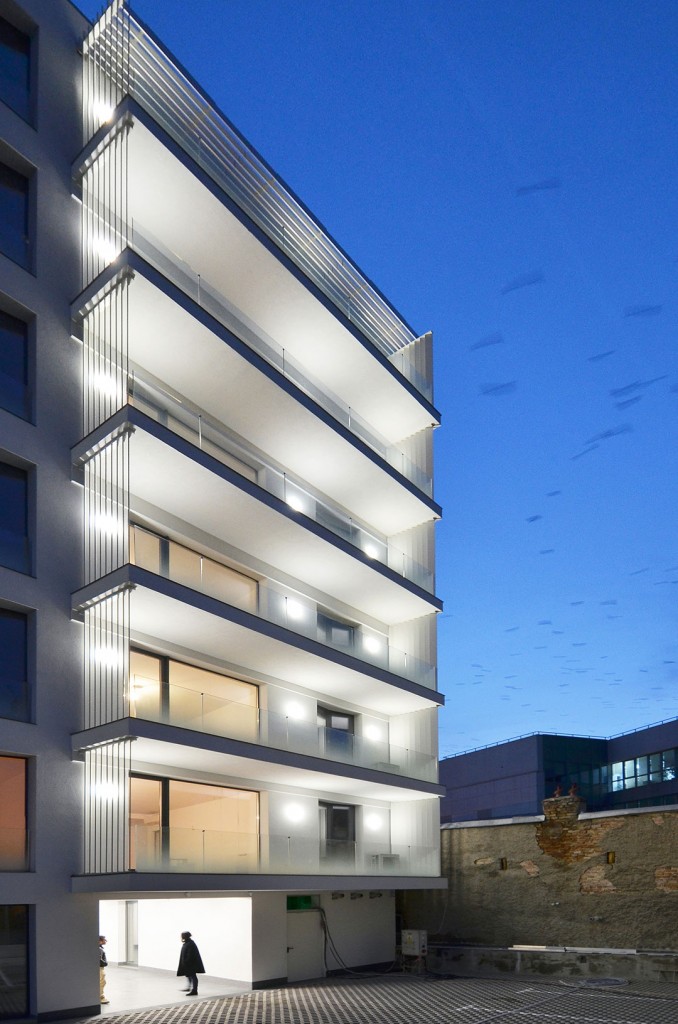 12. Ostașilor 8, (designed by TAG Architecture, built by Bog'Art, client Aquarium Investment, project authors Monica Despina Sache arch., Mariana Cârstoiu arch., Andrei Moldoveanu arch., Irina Maria Georgescu arch., Vitali Andrei Stanilă arch.)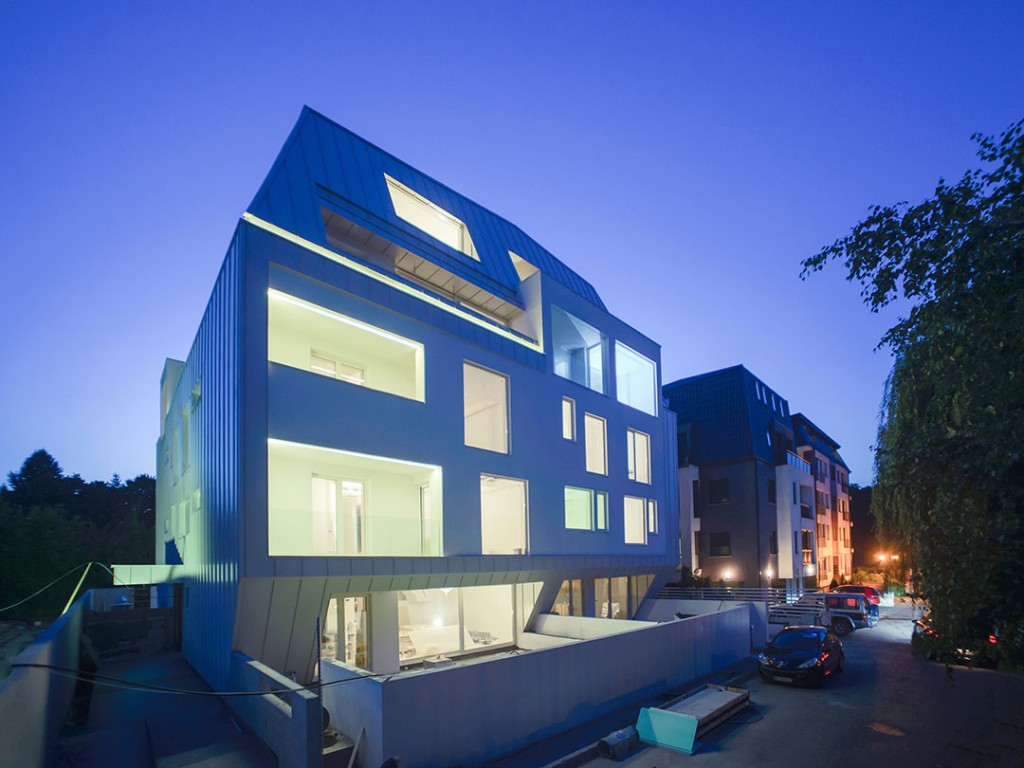 13. Duplex Forest Residence (designed by NBC- arhitect, built by Euroconstruct, project author Bogdan Neagu arch.)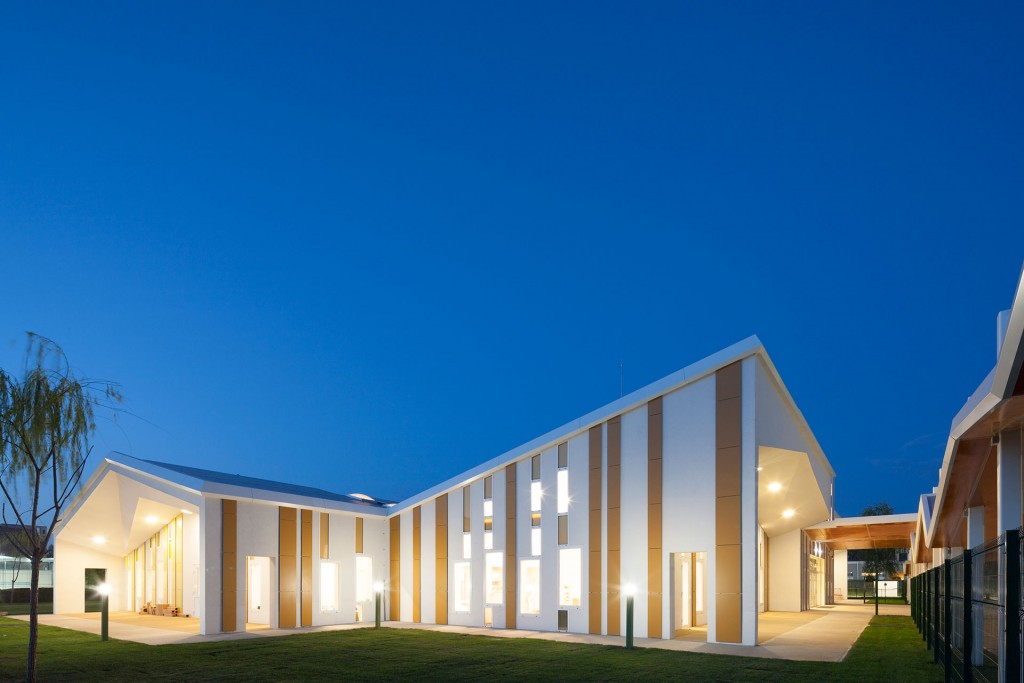 14. Early Childhood and Kindergarten – American International School of Bucharest (designed by Carpati Proiect, built by SYNERGY CONSTRUCT, client The American School, project authors Adrian Spirescu arch., Lucia Mat arch., Marina Raicopol arch., Ruxandra Iordan arch., Cosmin Popa arch., Cristian Prisecaru arch., Raluca Cojocaru arch.)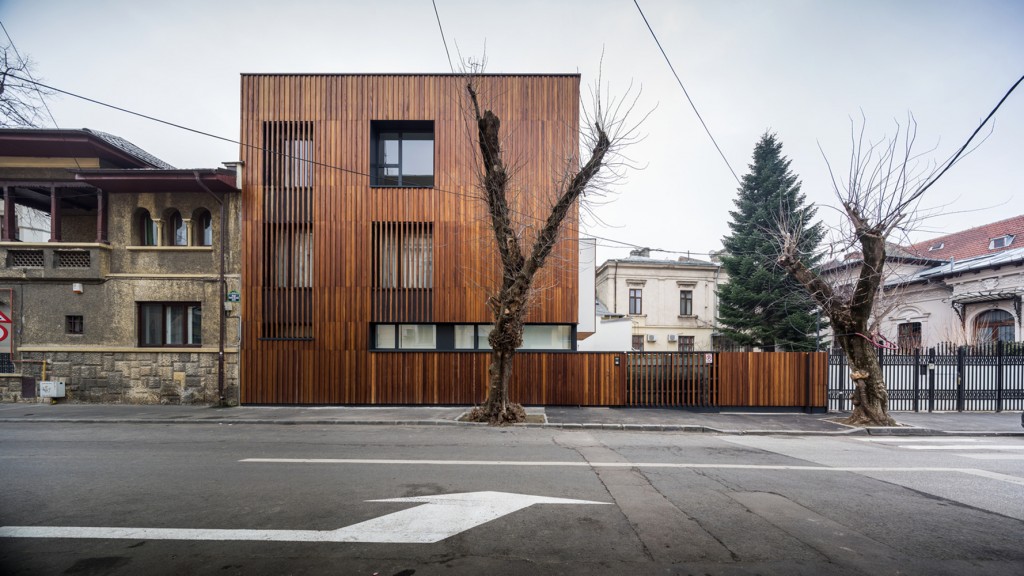 15. Racovita House (designed by Corina Dindareanu architect, built by Cella Invest AG SRL, project author Corina Dindareanu arch.)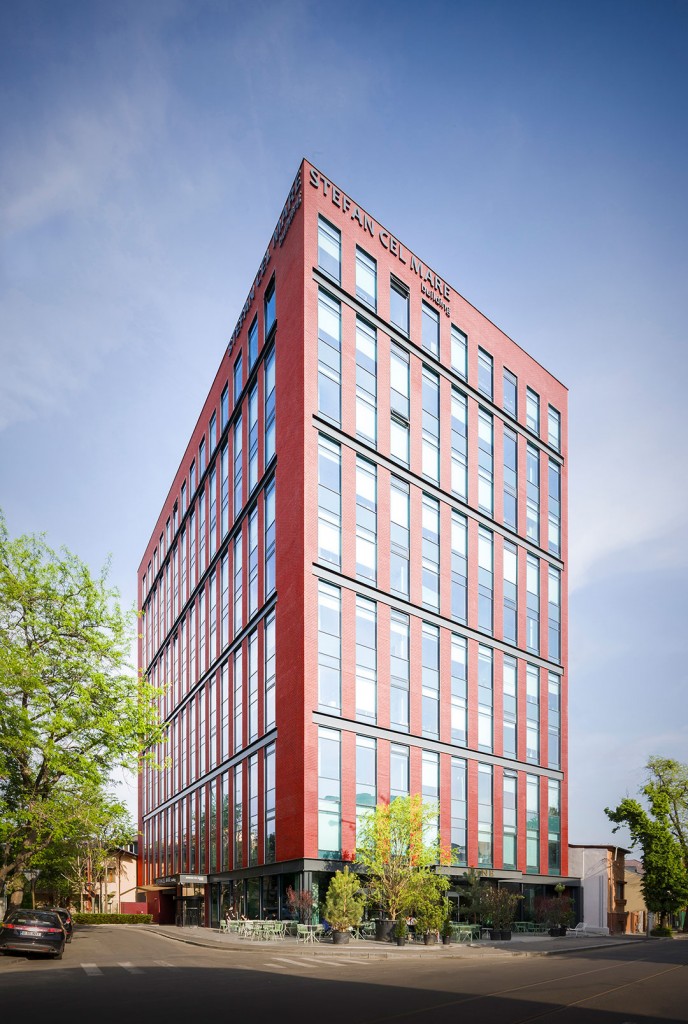 16. Stefan cel Mare Offices (designed by Lauster & Radu Arhitecti, built by ACMS, client Tunari Plaza, project authors Mihai Radu arch., Paul Lupu arch., Liana Gheorghe arch., Oana Constantin arch., Codruta Cotarlea arch.)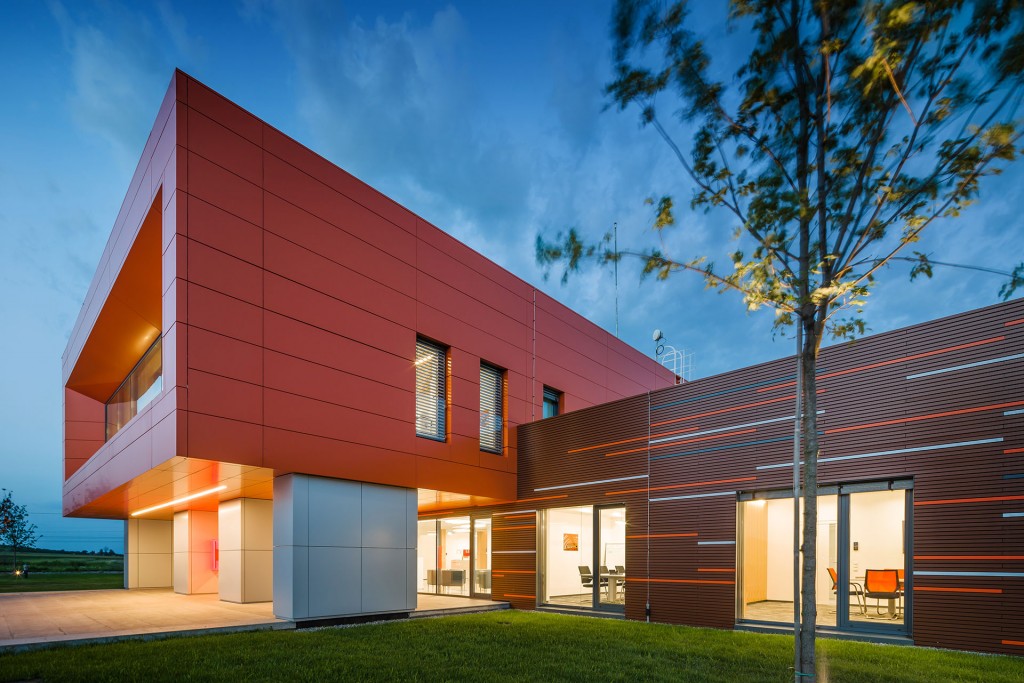 17. First CLT Multi-comfort office building (designed by TECTO Arhitectura, built by Zimmerei Franz Galler, Conico, Nizar Construct, Activ Construct, EuroConex, Decor Floor, Hard Instal Consulting, Global Instal, Glass Pro, Plus Confort, Griro, client Holzindustrie Schweighofer, project authors Sergiu Petrea arch., Cristina Petrea arch., Sabrina Ene arch., Sebastian Apostol arch.)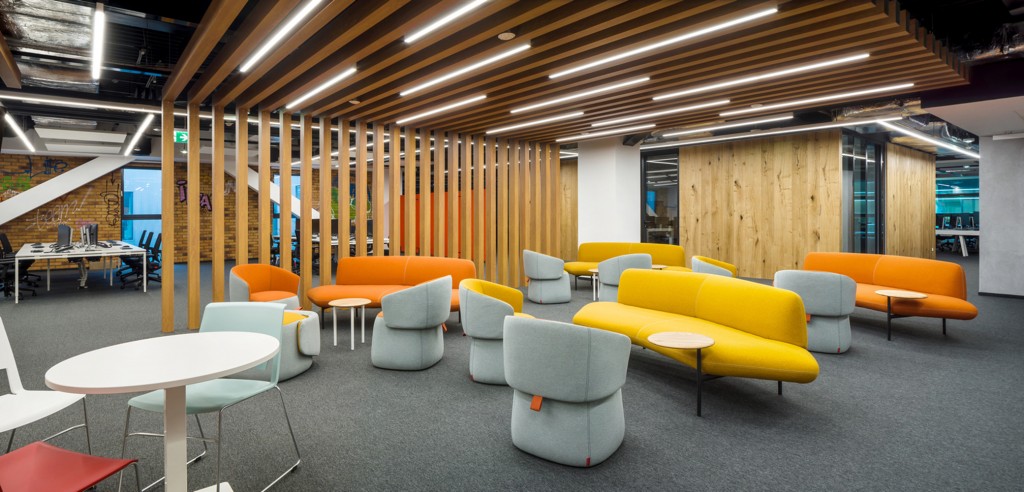 18. Smart and connected spaces (designed by AECOM, built by Globalvision, client Deutsche Bank, project author Teodora Grozavu-Albu arch.)
The shortlisted projects have been chosen by a multidisciplinary board based on criteria such as the building's socio-economic and cultural impact on its users alongside outstanding esthetical and technical features. The board members are: Șerban Țigănaș, arch. – President of OAR, Marian Moiceanu Prof. PhD Arch., and Rector UAUIM, Marian Popa – Deutsche Bank General Technology Manager, fashion designer & architect Ioana Ciolacu, Vintilă Mihăilescu Prof. PhD. – author, publicist, psychosociologist and cultural anthropologist, Florin Mindirigiu – President of Pro Event Cultural Association, Cristian Romeo Erbașu PhD. Eng. –President of FPSC.
The President of RBA board, Serban Tiganas – President of OAR & General Secretary UIA, declared:
"The board of Romanian Building Awards – now in its second edition after a successful outset in 2016 has selected a list of nominated projects for the final jury. Although through this competition one can witness an inconsistent and fragile Romanian construction landscape where public architecture is almost absent, the shortlisted projects convey the message that less sometimes means more value. We are looking forward with great anticipation for the internationally renowned jury to empower us to place Romanian achievements in a global context. This year's nomination process offers the honourable audience the opportunity to take part in live presentations made by the project's authors. May the most convincing, valuable projects, those where cooperation between all the fundamental actors is at its finest win! "
Now in its second edition, Romanian Building Awards aims to identify and promote the most distinguished recently built projects in Romania and directly addresses the trio architect-builder-client.
The initiative consists of 2 different selection stages: the first one, whose results we are proud to announce today, produces a series of shortlisted projects which will have the opportunity to be presented live in front of the audience and the jury present in the Grand Final. The event will take place during SHARE Bucharest International Architecture & Engineering Forum.
SHARE Bucharest 2017 is a dynamic event that includes RIFF International Architecture Expo Conference: Roofs, Insulations, Façades, RBA Live – the shortlisted projects presentation sessions and CELEBRATE ARCHITECTURE – RBA Award Gala.
During the final stage of the competition, the jury will decide which project deserves this year's award. Members of the international jury are Renato Rizzi, Italian architect and architecture theoretician, Bruno Andresoiu, lead architect at iglooarchitecture and President igloomedia, Andrei Serbescu, architect ADNBA and winner of RBA 2016, Miha Dešman, founder DANS arhitekti – Slovenia and Ken Yeang (Malaysia), architect, architecture theoretician, urban ecologist.
Romanian Building Awards is an initiative founded and organized by Pro Event Cultural Association with the support of The Romanian Order of Architects and 'Ion Mincu` Architecture and Urbanism University Bucharest and holds as a mission to reward and promote the most distinguished architecture projects recently built in Romania.