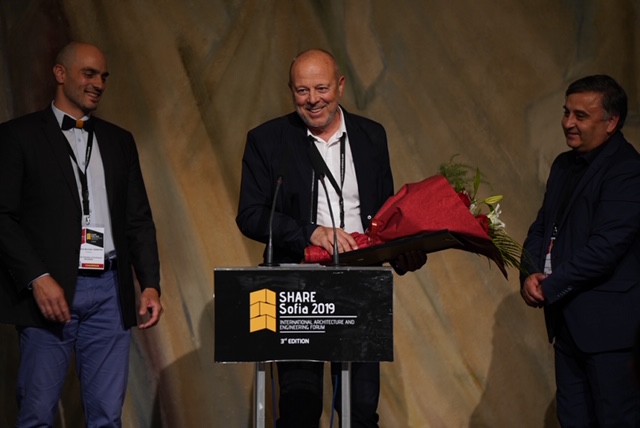 SHARE Sofia 2019 | Opera Omnia Distinction – Atanas PANOV & Lorita PANOVA
We are honored to announce that this year, at SHARE Sofia 2019, the SHARE Opera Omnia Distinction will go to architects Atanas Panov and Lorita Panova – partners at LP Group – Bulgaria. LP Group is an office that "lives architecture" and is well-known for the attention to quality and detail, and for its care to clarity in business relationships through all development phases.
About the architects
In 1981 both Atanas Panov and Lorita Panova graduated with a Masters in Architecture at the Higher Institute of Architecture and Structural Engineering – Sofia. Between 1981 and 1989 they collaborated to develop their own projects outside their state job practice, commissioned to them through the procedures of the Bulgarian Union of Architects. Several completed projects:
refurbishment of the building of the Public Bath in Pernik into a Spa Leisure Centre

design of a Tea House on a ski-slope near the town of Pernik

Multifunctional Building with a Library,  a 300-seat auditorium

Offices for the Administration in the town of Galabnik

Holiday Base – Mountain Hotel close to the town of Etropole and others.
During their time spent in the team of architect Lozan Lozanov, and under his personal supervision, both of them have been involved in the design process of many public buildings, museums, residential buildings and spatial design of public squares.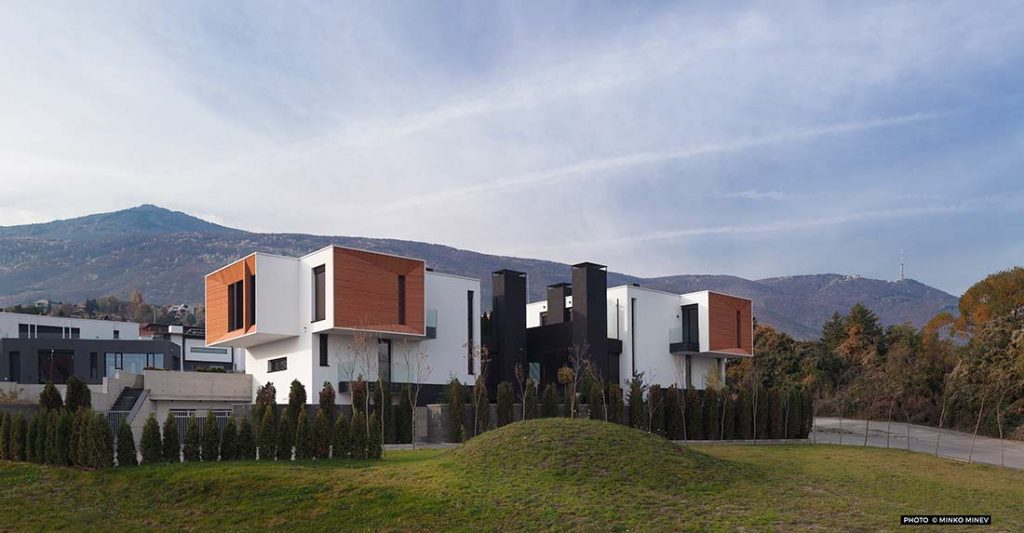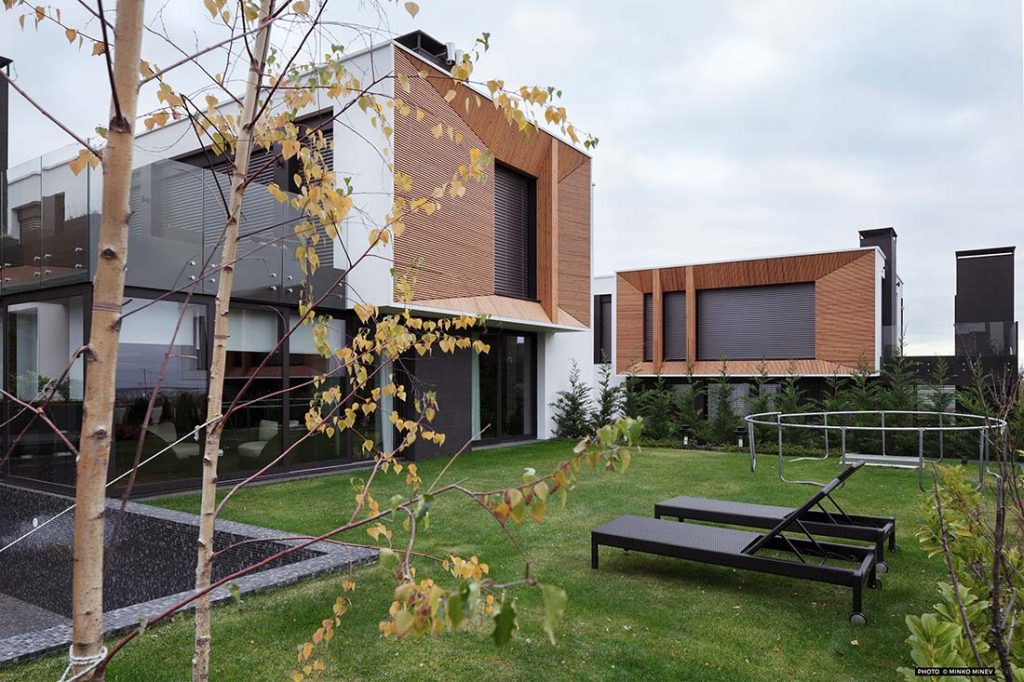 The prestigious office of Lozan Lozanov, one of the outstanding architects in Bulgaria at the time, and author of many major and influential buildings has participated in a number of significant competitions with projects that challenged unique ideas for the era. This offered Atanas Panov and Lorita Panova the opportunity to investigate the true meaning of architecture under the guidance of one of the best masters of the '80s in Bulgaria.
Using their experience, it was in 1989 when Atanas and Lorita established their own private architectural practice. At that time, the only available projects were multi-family residential buildings in the central part of the cities and quite often – multifunctional buildings, which apart of residences included small office or retail areas. They started as a small company, with only two members, and their headquarter was located in their own home. This period of uncertainty has prepared them for the great projects that followed. 
Architectural projects with an impact
Some of the well-known projects from that period were residential buildings in Lozenetz, Sofia – on James Boucher Str. and Gorski Patnik Str., Residence of the Bristish Council in Boyana, Sofia. Another project from the same period was a luxury residential building on Sekvoya Str. in Boyana, Sofia, which received the special prize of the town of Bordeaux, France – silver medal and diploma in the World Triennial of Architecture in Sofia, INTERARCH 1997.
Other projects, along with their professionalism, made the work of the design office more popular, and brought more clients with large scale tasks. The company grew and evolved, developing other activities serving the construction investment process, consolidated as LP Group.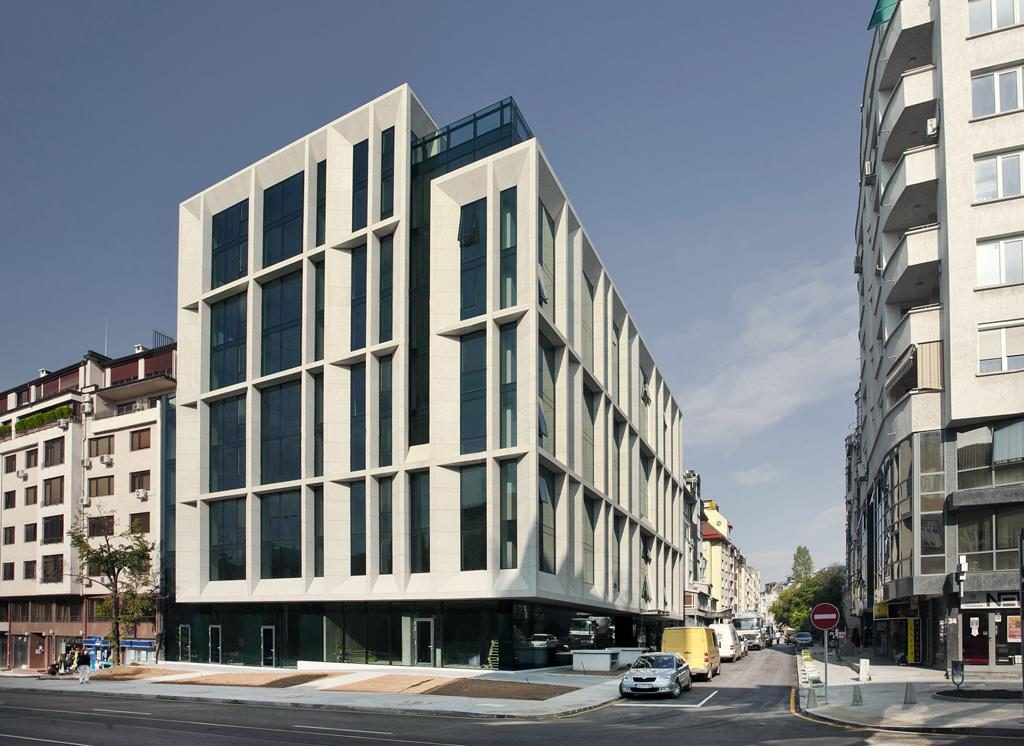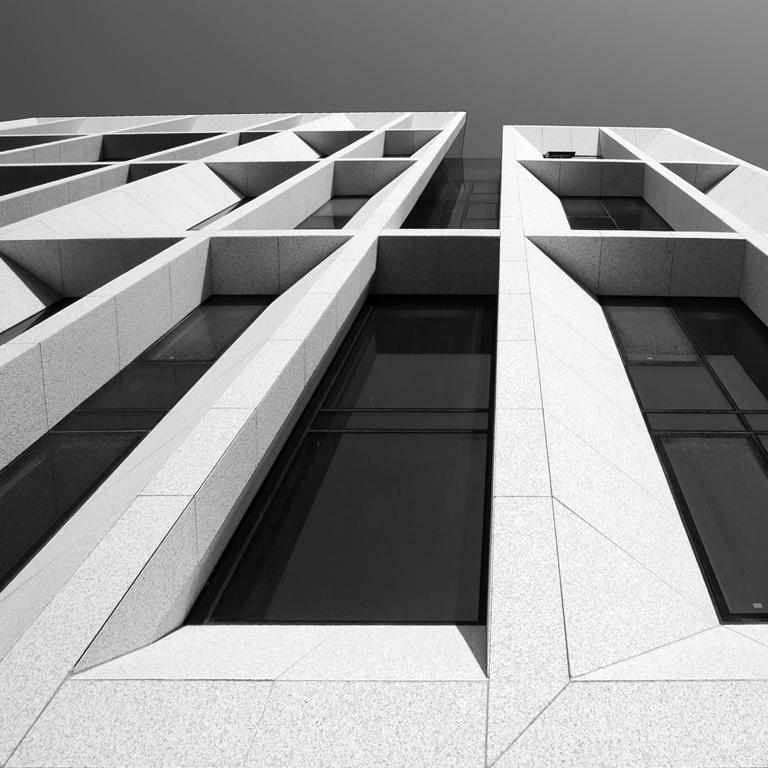 About LP Group Ltd.
LP Consult Ltd., established in 1998, is the successful product of the professional evolution started in 1989 from the small architectural studio called IRA – Atanas Panov Project, founded by Atanas Panov and Lorita Panova. Possessing extensive experience in some of the leading design collectives in Bulgaria at that time, such as those led by the prominent architects Lozanov and Tomalevski, Atanas Panov and Lorita Panova established a design oriented firm dedicated to combining functionality, esthetics, and efficiency. Gradually the bureau started providing additional services such as consultancy on project planning and construction.
Many of the projects designed by the company are trend-setting for the contemporary Bulgarian architecture. Designs, buildings, and some of the company's leading architects are laureates and winners of a number of national and international awards, including several Architect of the Year and Building of the Year Awards, and a nomination for the 2005 Mies van der Rohe Award / European Union Prize for Contemporary Architecture. 
The Opera Omnia Distinction | SHARE Sofia 2019
We are honored to announce that this year, at SHARE Sofia 2019, architects Atanas Panov and Lorita Panova will be awarded the SHARE Opera Omnia Distinction for noteworthy accomplishments and involvement in shaping today's Bulgarian architecture.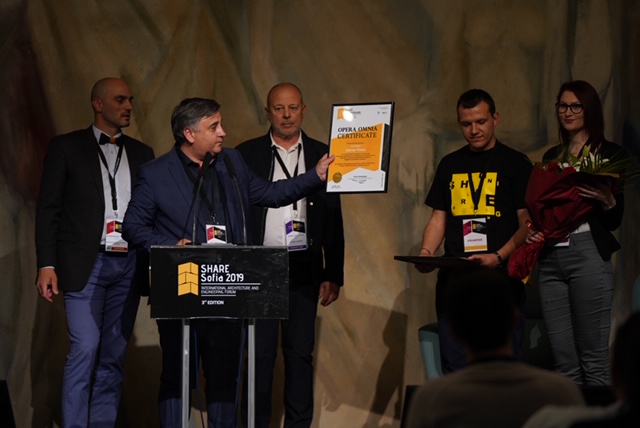 DSC00257
DSC00257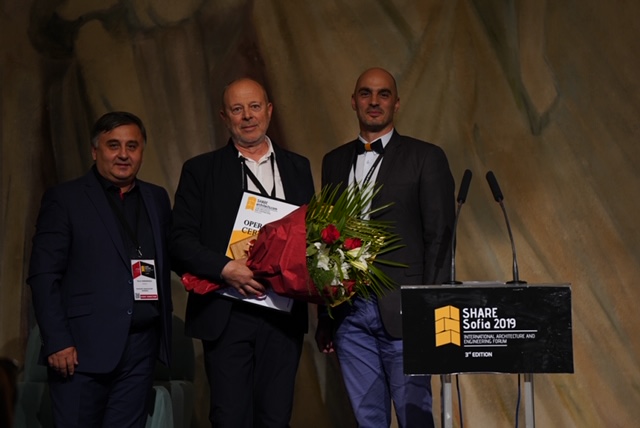 DSC00284 (1)
DSC00284 (1)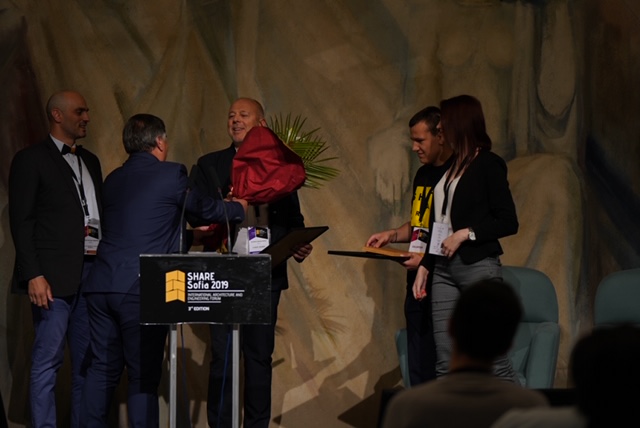 DSC00265
DSC00265

We celebrate excellence in architecture along many other important names in architecture, including international speakers from countries such as USA, Turkey, Denmark, Poland, Slovenia, Netherlands, Greece, and Bulgaria who have joined us for the 3rd edition of SHARE Sofia.