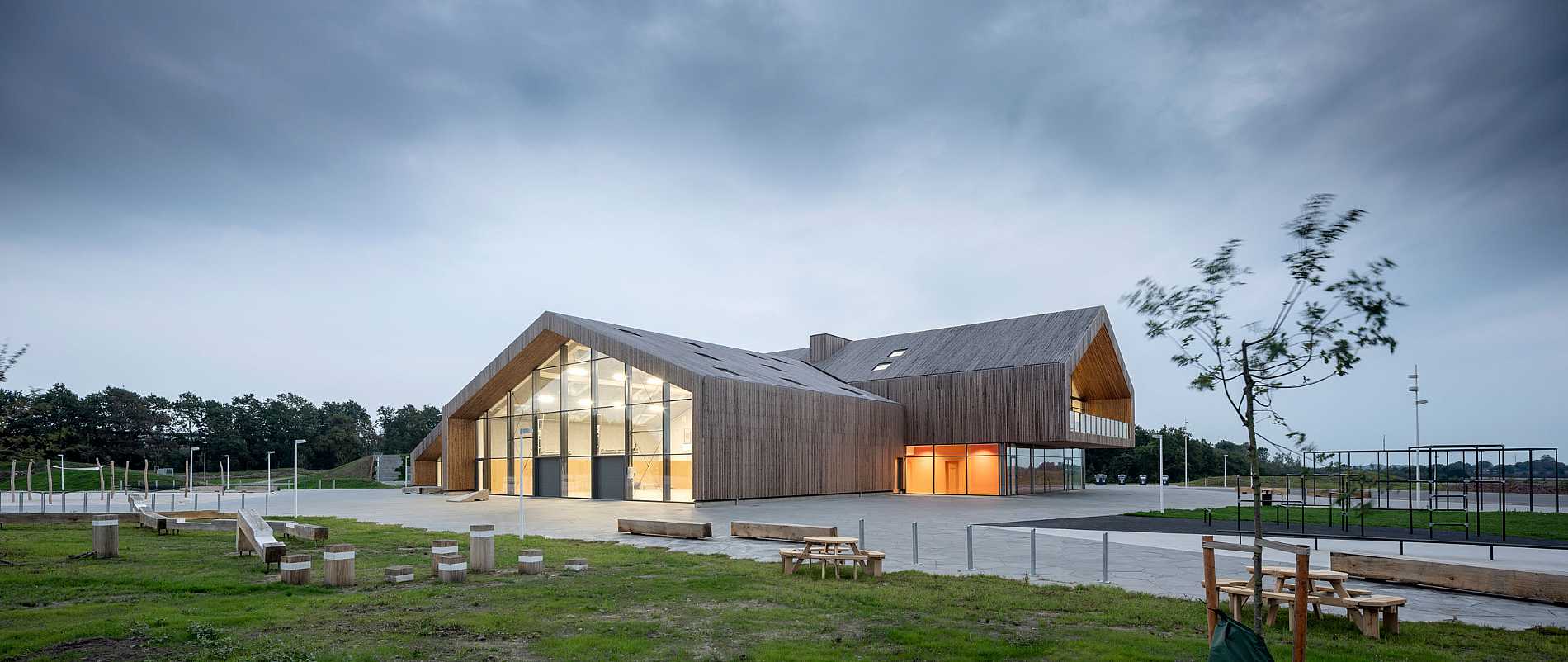 SHARE Sofia 2019 | Julian Weyer, partner of C.F. Møller Architects introduces "The Heart"
About the architect
Julian Weyer, Danish architect, partner of C.F. Møller Architects since 2007, a lecturer at the Aarhus School of Architecture was born in Berlin and has lived in Denmark since 1975. His professional practice revolves around the field of architecture, landscape architecture, and urban design. Weyer has built his career designing projects all other the world. His portfolio includes numerous award-winning designs like the European Architecture Award, Civic Trust Awards, RIBA International Award, Aarhus and Odense Municipality Architecture Awards, Residential of the Year WAN AWARD, Commercial of the Year WAN AWARD, Worldwide Brick Award and the Danish Academy Council prize. Also, he is a lecturer, author of articles and book publications.
C.F. Møller Architects is one of Scandinavia's leading architectural firms, with 90 years of award-winning work in the Nordic region and worldwide
Every day we create architectural quality based on innovation, experience and Nordic values. This assures sustainable and aesthetic solutions with lasting value for clients, occupants and society. We regard environmental concerns, resource-consciousness, healthy project finances, social responsibility and good craftsmanship as essential elements of our work.  This ethos is fundamental to all our projects, a thread which runs from masterplanning to detail design.
A unique design approach

Our design solutions are methodically and holistically created following a rigorous analysis of the local context.  We look to set new global standards by fostering a design approach which uniquely integrates urban planning, landscape, architecture and design of specific building components.
At the SHARE Sofia 2019, which will take place on May 30 at the National Palace of Culture – Congress Centre Sofia, Julian Weyer will be joining us as a Guest Speaker to talk about: "ENGAGING SPACES – NEW NORDIC ARCHITECTURE & THE CONCEPT OF THE SOCIAL".
The presentation will focus on introducing "The Heart" in Ikast, Denmark.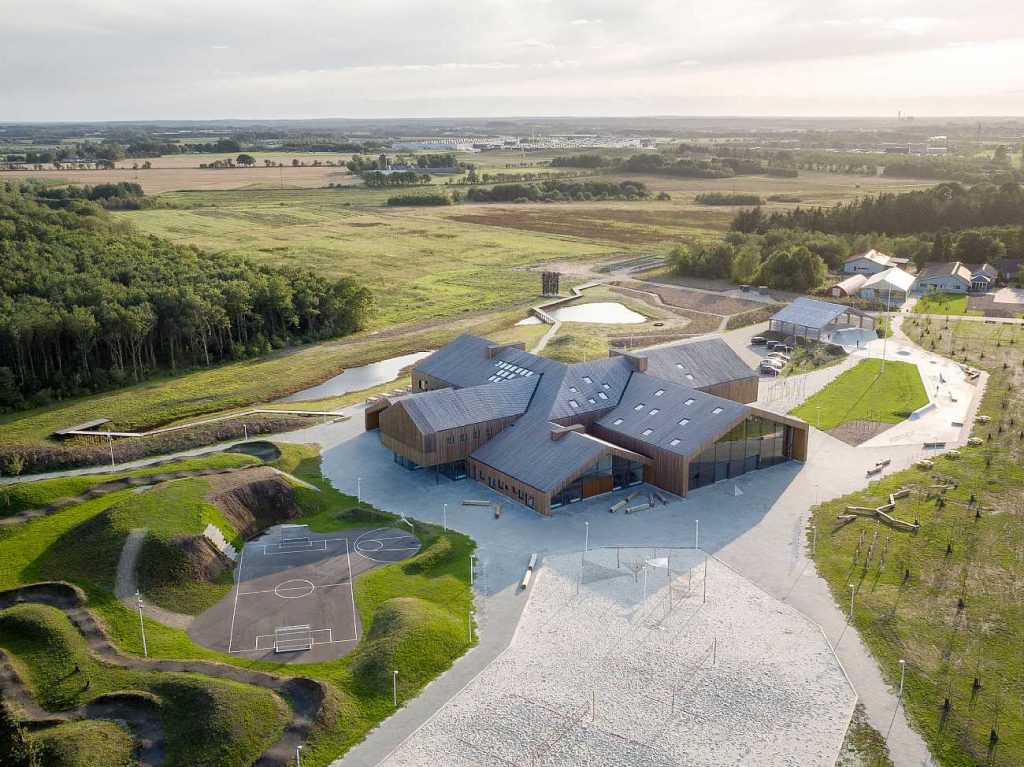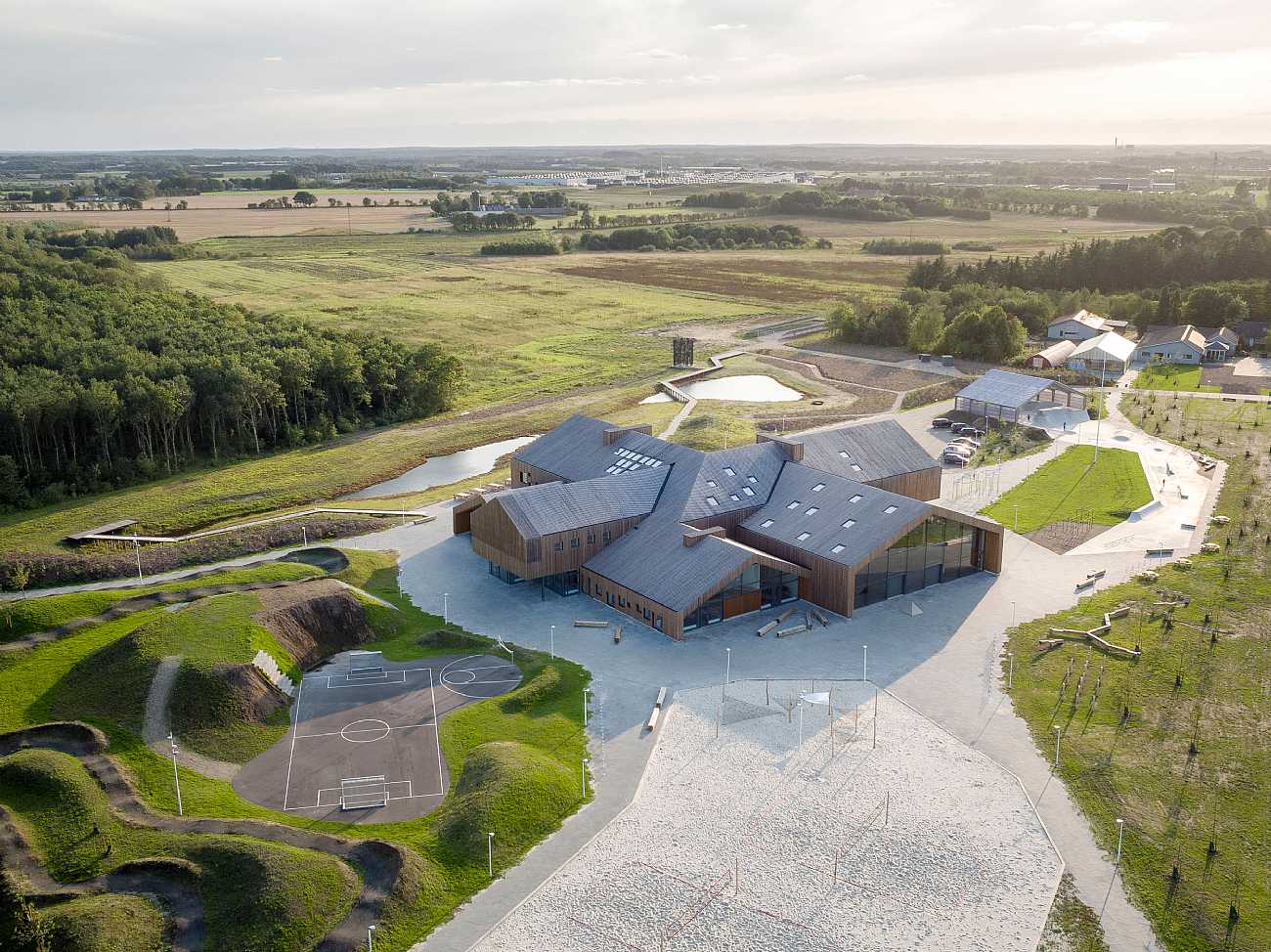 "The Heart" (Hjertet)
'The Heart' in Ikast is a new meeting point centered around culture and communication. 'The Heart' combines education, activities, community, exercise and recreational pursuits in new ways.
The first step of the Ikast-Brande Municipal Council's visionary plan Vision Vestergade is now taken with the new 'heart' of Ikast that is a major expansion of the International School Ikast-Brande. The expansion will be a meeting point where relationships between various societal and age groups can be formed and maintained. The buildings and outdoor areas are created to promote inclusive and integrative social and cultural meetings and gatherings.
The expansion has sports halls with multi-functional and educational facilities, economic work opportunities including, for example cafés and office facilities. The project will make the educational facilities at the school even better, and at the same time create a new meeting point centered around an area of fast growth in Ikast. The 'heart' will be surrounded by a band of activities with a rich multitude for the community, exercise and recreational pursuits.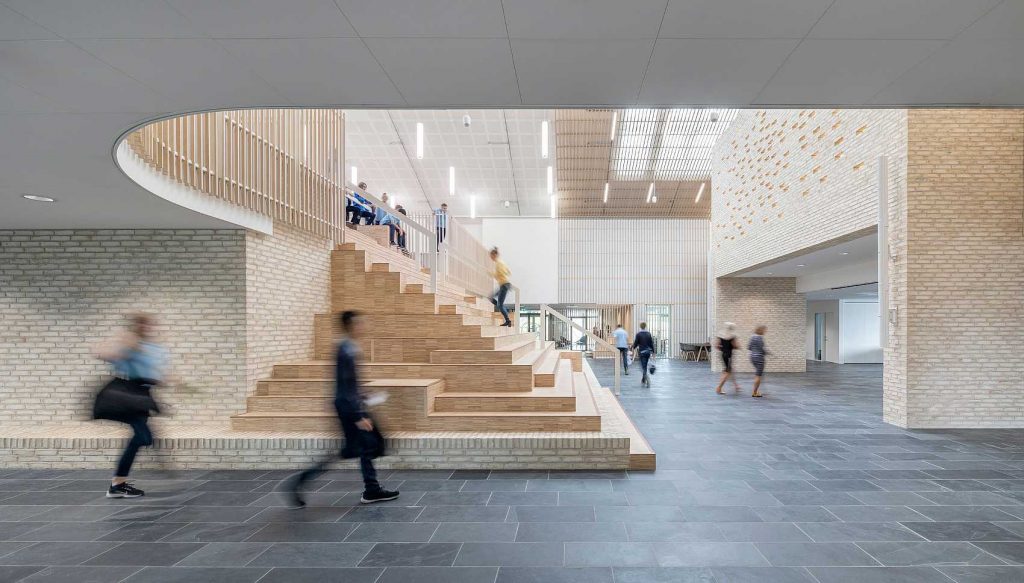 The aim of the Heart is to combine many different facilities and parallel activities, and to use all of the rooms, all the time, all day long, so that the building is always used actively from early morning to late evening – expressed in an architecture that resembles a small town, with varying roof heights and a square which gathers, leads and distributes the users, says Julian Weyer, architect and partner at C.F. Møller Architects.
The SHARE FORUM brings together each year hundreds of practicing architects and contractors from Europe, Asia and the United States of America, becoming one of the most important networking platforms for the construction- related fields in Central and Eastern Europe. Our experience in the Central and Eastern European market positions our events as one of the most effective international forums in the region, a source of constantly updated information, supporting the continuous training of specialists and the promotion of young talents. For 20 years we have been in pursuit of excellence in the fields of architecture and construction, through these international events organized for architects and contractors, in cooperation with our partners, the national chambers of architects, architecture and construction institutions and associations.