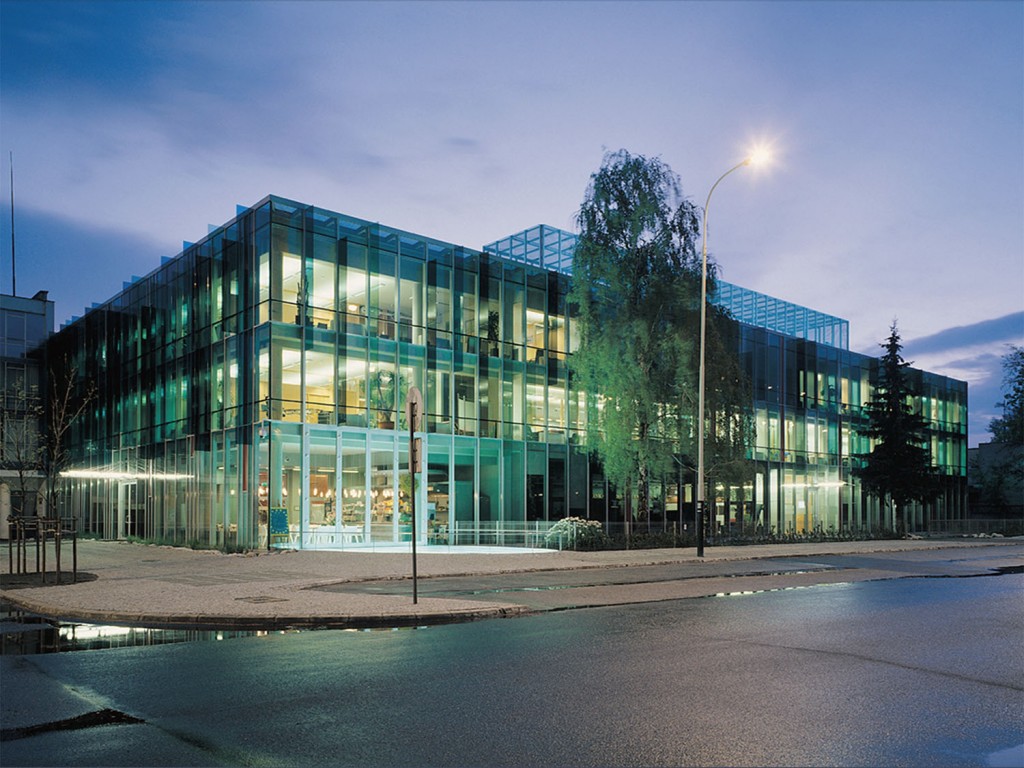 Romuald Loegler talks about transformation and metamorphosis
Romuald Loegler, president of Atelier Loegler Architekci, will be attending GIS Kraków 2016, where he will give a lecture on transformation and metamorphosis.
Romuald Loegler, who was born in a town in south-western Poland in 1940 and graduated from the Faculty of Architecture of Kraków University of Technology in 1964, started his professional practice a year later as a member of the architectural team of the Bureau of Technical Projects and Services in Kraków. Atelier Loegler and partners was founded in 1987 and in 1999 Loegler received a doctorate in technical sciences from the Faculty of Architecture of Warsaw University of Technology.
Romuald Loegler is also a co-creator of the Architecture Biennale in Kraków (1985), former editor-in-chief of the magazine Architect (1985-1991) and since 1992 he has been the chief editor of the publishing house RAM, which publishes the monthly Architektura i Biznes.
Here is a selection of some of the most recent national and international awards of the speaker:
• Golden Honorary Badge of 2nd Degree conferred by the Honorary Badge Committee of the National Chamber of Architects of the Republic of Poland (IARP) – 2011
• commendation of the Association of Polish Architects and the Association of Cement Producers for the best built project using reinforced concrete technology – the architecture of the Krakow Opera House in Krakow – 2009
• HONORIS GRATIA badge conferred by the Mayor of Krakow – 2009
• First Prize of the Association of Cement Producers – the best architectural project involving the use of reinforced concrete technology, built and handed over for use prior to the end of 2008 – Sports Hall at the Complex of Municipal Schools in Tychy, Poland – 2009
• Public Recognition Award for the design of the Jan Nowak-Jezioranski Railway Station in Krakow
• Design and Built Project of the Year 2008 – prize awarded by the Association of Polish Architects (SARP) – Skalski Office Building in Krakow – 2009
• Honorary Member of the Urban Design and Physical Planning Committee at the Polish Academy of Sciences (PAN), Poznan Branch – 2008
• 1st-degree Award from the Minister of Construction for outstanding creative achievement – Artur Rubinstein Philharmonic Hall in w Lodz – 2007
And here, a selection of some of the most recent national and international awards of the office:
• Competition for an architectural concept design, 'A New Library for the Republic: Modernization of National Library Reading Rooms and Public Spaces' in Warsaw (Commendation) – 2015
• Conceptual competition for a sports and entertainment arena for the Medical University in Lublin, and development of adjacent areas at Al. Smorawińskiego, ul. Chodźki and ul. Hirszfelda (Honorary Mention) – 2015
• Competition for an urban and architectural concept design of a park in the Castle Commons in Lublin, in the context of the urban planning solutions proposed in that part of the city (Commendation) – 2015
• Competition for an urban and architectural concept design of the Nowe Centrum Usługowe, a mixed-use retail centre in Tczew, 3rd prize – 2014
• Competition: architectural concept design of the District Court in Nysa, 1st prize – 2013
• Competition entry: urban & architectural concept design for the Parish Church in Gubin as a centre of culture and
communication, part of the project: 'Renovation of Parish Church Tower in Eurotown Gubin-Guben', workshop for cross-border development of culture, art and sciences (1st degree commendation) – 2013