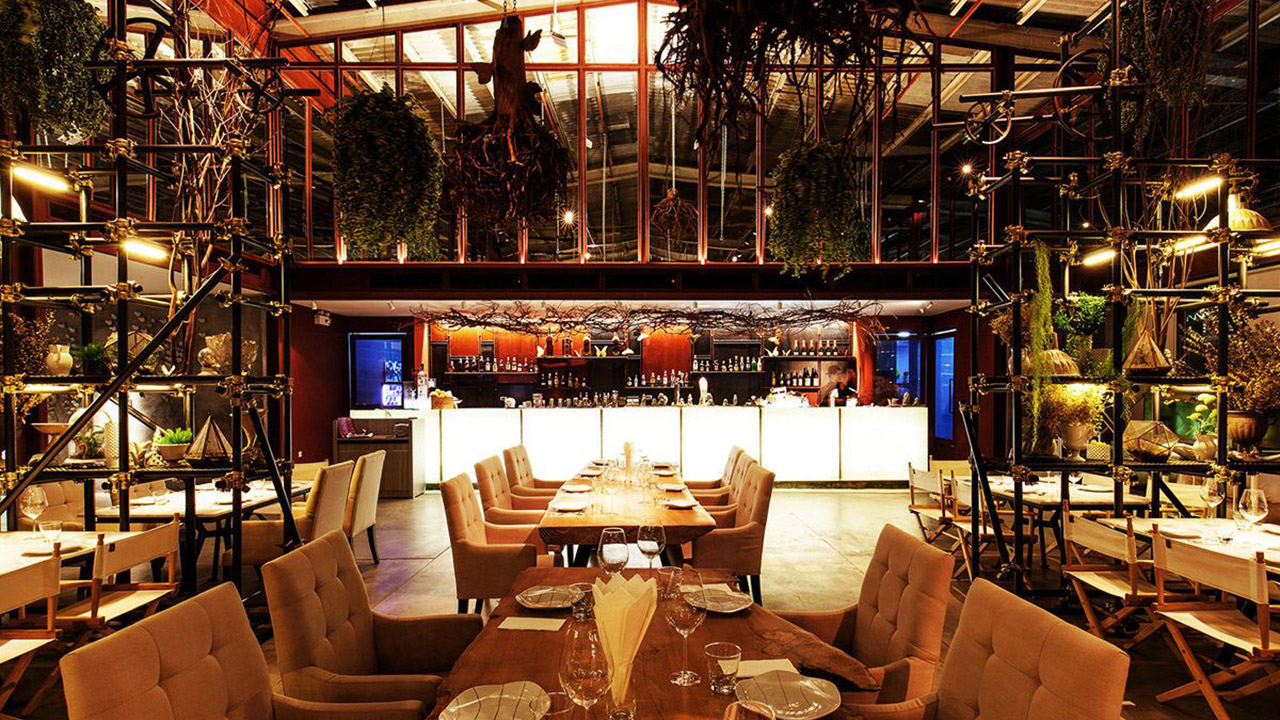 Nunthanut Amornpun on Vivarium, Inside World Festival of Interiors winner
Interior designer Nunthanut Amornpun of Hypothesis Co., Ltd. will be a keynote speaker at GIS Kraków 2016, talking about project Vivarium, winner of Inside World Festival of Interiors – Bar and restaurants category 2015.
"Vivarium by Hypothesis claimed the Bars & Restaurants category for its thoughtful approach and clear connection to the area and the client's brief. The project comprised of the conversion of a warehouse in Bangkok into a vibrant new restaurant. Serving a fusion of Thai and Japanese cuisine, the building honours the industrial heritage of the site and features contemporary additions with a vibrant use of colour."
Hypothesis is a multidisciplinary design agency based in Bangkok, Thailand, their work including, but not limited to, architecture, interior, furniture, product, exhibition, installation, graphics, as well as corporate branding. The company, founded in 2011, aims to challenge and dilute disciplinary boundaries through active collaborations with experts from different fields.
They are agile, creative and open-minded. They do not have a fixed "style" or an established design method. Instead, they formulate a new hypothesis for each project and hope to discover novel methodologies and design solutions along the way.
Hypothesis has won numerous awards for their practice. Apart from the INSIDE award from the World Festival of Interiors in Singapore for the Vivarium Restaurant project, they have also won the Design Top Talent award from Thailand Interior Designers' Association in 2012 and 2014 and the Emerging Award in Interior Design in 2015.
Other recent projects include Auto Galleria in Bangkok, Ir-On Hostel in Bangkok, Airspace Restaurant in Huahin, Leone Apartment in Bangkok, Jones and Mowlem Restaurant in Bangkok.