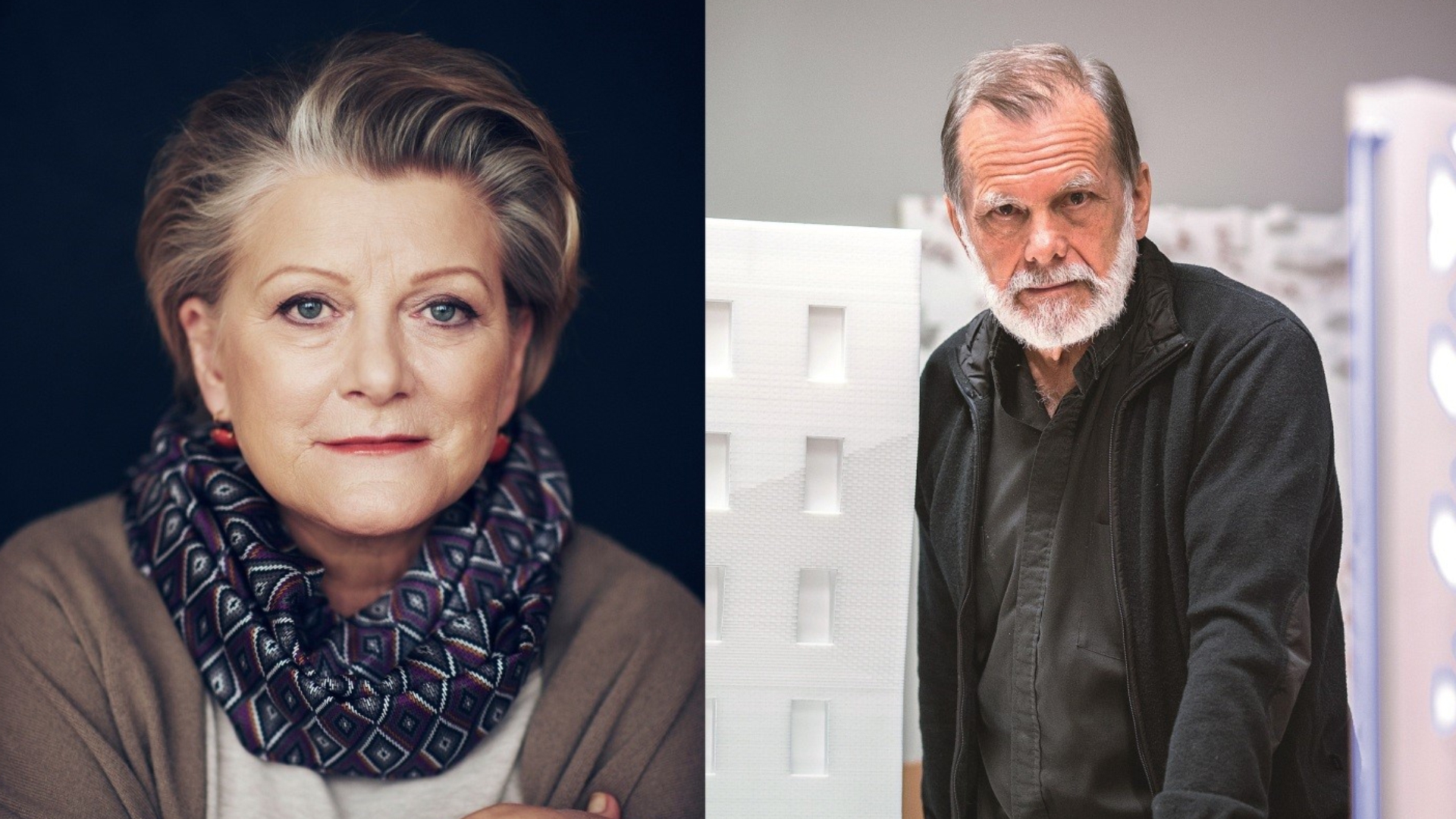 Polish architecture – from a tumultuous background to an idealistic perspective
The political circumstances that generated a fierce past did not pass without letting scars upon Poland's architecture, but handling that context some great architects succeed nowadays in establishing a modern and unique approach for their architecture, interpreting the surroundings and using Polish identity and tradition.
Ewa Kuryłowicz (KURYLOWICZ & ASSOCIATES) and Stanisław Deńko (WIZJA Architectural Office) represent two of the most influential architecture offices in Poland, both of them searching for innovative ways to achieve an architecture that correspond to contemporary standards, without losing its human oriented essence.
Ewa Kuryłowicz's office advocates for a high standard architecture that should not be influenced by social status, budgets or political power, but rather for one that finds no limit between the poor and the rich. The same responsibility for an authentic architecture can be noticed also in Stanisław Deńko's projects. As suggested by the word "Wizja" (vision) in the office's name, its operations are based on carefully thought out, "visionary" approach to shaping space understood as a continuum: from the scale of smallest interiors and structures, through more significant constructions, to finish with the scale of the whole city and its form in the urban planning aspect.
We have the pleasure to welcome them at SHARE Bucharest 2018, on the 9th of October, at Radisson Blu Hotel, among many other distinguished guests, such us Carol Ross Barney (ROSS BARNEY ARCHITECTS), Reinier De Graaf (OMA), Roland Bechmann (Werner Sobek Stuttgart), Stefan De Koning (MVRDV).
Their concepts bring a new attitude towards Poland's architecture, reshaping the country image, as Kuryłowicz & Associates studio says: "Our ambition is to make it reflect positive transformations in our history, people taking the risk in various difficult endeavors whom we accompany with our creative activity, as well as Polish identity and tradition, with the contemporary language of our solution."
Denko's office stands for an architecture that does not use ornamentation as a way to fulfill its goal, every element should have its own functional justification:  "This results in a "minimalism" of sorts, in which we seek true and ultimate beauty. The basis for creative language is thus sought in pure geometry and, consequently, in unambiguous articulation of the edges of the planes that contribute to the form. The only road that we take to reach our goals is always through individual and innovative ideas – we never go for simply fashionable solutions." says WIZJA Architectural Office.
Ewa Kuryłowicz is vice-chairman and general designer at Kuryłowicz & Associates Architecture Studio, Head of Independent Section of Design and Theory of Architecture at the Faculty of Architecture of Warsaw University of Technology, judge at the Association of the Architects of the Republic of Poland, juror in international and national competitions, PR Director of International Union of Architects UIA "Spiritual Places", in 2000-2008 the Member of Chamber of Architects of the Republic of Poland; expert in Architects' Council of Europe ACE for universal designing in the years 2005-2008.
She is also the author of the book "Universal Designing. Making the Environment Available to the Disabled", co-author (with Stefan Kuryłowicz) of "Passion and Pragmatism, Men, Architecture, Freedom", Trygon 2010″), author of other publications and numerous articles.
Wizja Architectural Office was founded by Stanisław Deńko and American architect Glenn Lewis in 1993. At the time, Stanisław Deńko had just come back from the US, where he had been invited by Professor Bill Rudd, Dean of the College of Architecture at the University of Tennessee in Knoxville, to conduct classes on urbanist and architectural designing. After three years of teaching practice, Stanisław Deńko came back to Poland to set up his design office among new political conditions and with new prospects for practicing his profession.
Since 2004, Stanisław Deńko has been teaching at the Faculty of Architecture and Fine Arts of the Andrzej Frycz Modrzewski Academy in Krakow. He is a member of SARP, of the MPOIA (Małopolska District Chamber of the Architects of the Republic of Poland) Council as well as of the City, Voivodship and Chief Urban Planning and Architectural Committee. He has been the deputy president for creative matters at the Central Management Board of SARP, and the deputy president of the Krakow Branch of SARP for two terms. He also acted repeatedly as the chairman of the Competition Jury of the Krakow Branch of SARP.
Every project of them starts with the client's expectations but there is also room for dialogue in which it may transpire that a certain creative direction, which the investor has so far ignored or have been simply unaware of, brings about the fulfillment of their expectations while also meeting emotional needs.