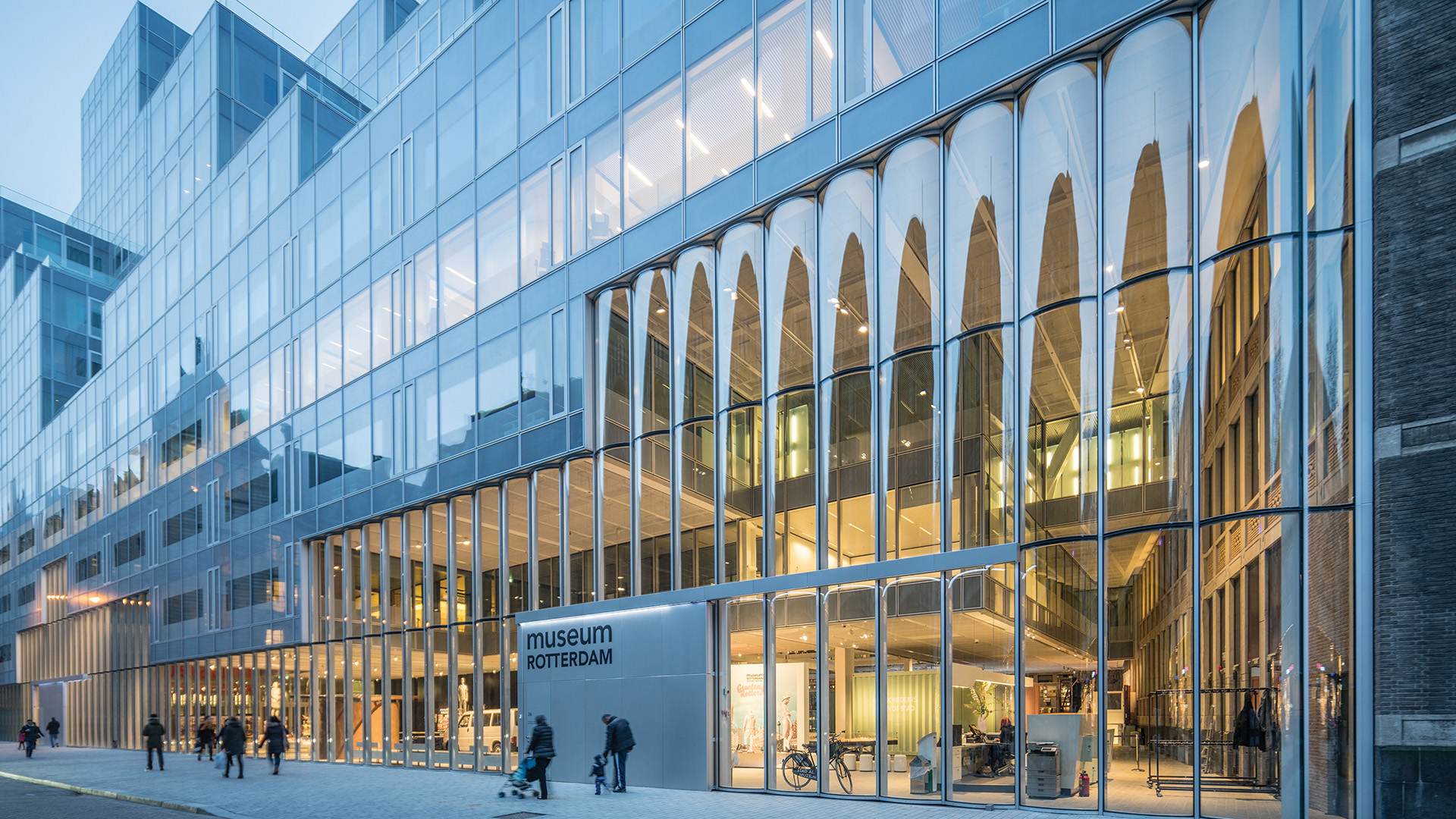 "Life is unquestionably more interesting than architecture" -says Reinier DE GRAAF of OMA
If you hope to discover a shortcut for a prestigious and rewarding career in architecture or to find ways to make success more "affordable", then Reinier De Graaf's book it is a waste of time for you.
Four Walls and a Roof: The Complex Nature of a Simple Profession is Reinier De Graaf's first book under personal title after three books co-authored on behalf of OMA (Office for Metropolitan Architecture): Content (2003), Al-Manakh I (2007) and Al-Manakh II, Gulf Continued (2010). Presented as a collection of essays, part regarding historical aspects, part enhancing his personal experiences, the book represents an accurate radiography of the changing nature of the architecture profession into the 21st Century.
Four Walls and a Roof launched in September 2017 to great acclaim, with reviews published in Architectural Record, the Spectator, Architects Journal, and the Economist. Architects Journal classified the book as "the most stimulating book on architecture and its practice"[1], while the Economist highlights his authenticity: "he has produced an original and even occasionally hilarious book about losing ideals and finding them again."[2]
Do "ARCHITECTS SPEAK TO ARCHITECTS"?[3]
Using as little as possible the specific architectural terms, Mr. De Graaf does not want to be another architect that speaks only for architects, as he said in his book, his writing has to make its way beyond the profession, being addressed not only to a trained public, but also to those who want to experience architecture as an objective discourse too. Mr. De Graaf reveals the mundane reality of the architecture profession, in a humorous, sometimes cynical manner, exposing analytical opinions concerning social housing, public space and also the ironies and paradoxes of working in a renowned architecture office as OMA.
The idea of a charismatic architect, seen as a hero, it is debunked by Mr. De Graaf, who speaks about the "God complex" and the megalomanian ambitions in architecture. From his point of view, architecture should not compete with life's complexity, "it should host its complexity, rather than reflecting it"[4]. While Zaha Hadid Architects director Patrik Schumacher finds originality as a way to cope with the accelerated level of every day changes, the position of Reinier De Graaf regarding originality is more permissive and relaxed, as he sees the so called "original ideas" or proposals, rarely and impossible to be entirely original. Patrik Schumacher accused De Graaf's tendency to be "novel through retro", emphasizing his low tolerance for what's fashionable today.
Striving for originality we have managed to be less exceptional than ever.  OMA's project- Dubai Renaissance explains the concept using a collage with the skyline of all 21st century skyscrapers. "They are all exceptional but when you put a totally boring building in front of them, it's actually that boring building that becomes exceptional. "[5]
In spite of their discordant opinions upon 21st century architecture, Patrik Schumacher affirms that "Reinier de Graaf's candid and witty dissection of the architectural professional incorporates ideas that must be challenged"[6]
De Graaf's book does not give you solutions and it does not tell people what to do, it rather questions the profession, being a wakeup call and a challenge to find answers not only within architecture, considering that "the things that I address are not easy to fix and cannot be fixed by one individual or even by one profession alone".
Arch. Reinier de GRAAF is responsible for building and masterplanning projects in Europe, Russia, and the Middle East, including Holland Green in London (completed 2016), the new Timmerhuis in Rotterdam (completed 2015), G-Star Headquarters in Amsterdam (completed 2014), De Rotterdam (completed 2013), and the Norra Tornen residential towers in Stockholm.
If you want to find more about Mr. De Graaf's theoretical approach of living and building in modern times you can order the book at share@abplusevents.com or you can join us at SHARE Bucharest.
Arch. Reinier De Graaf, partner of the prestigious Office for Metropolitan Architecture (OMA), founded by Rem Koolhaas and author of the book Four Walls and a Roof: The Complex Nature of a Simple Profession will be a great speaker at SHARE Bucharest 2018, on the 9th of October,  at Radisson Blu Hotel.
[3] Four Walls and a Roof, the Coplex Nature of a Simple Profession- Renier De Graaf- Harvard University Press
[5] "My Book Is A Provocation To Come Up With The Beginnings Of Solutions" Says Reinier De Graaf Of OMA- worldarchitecture.org – Retrieved 2018-08-31
[6] Graaf's Dissection Of Architecture Profession Involves Ideas That Must Be Challenged Says Schumacher- worldarchitecture.org – Retrieved 2018-08-31
PHOTO GALLERY