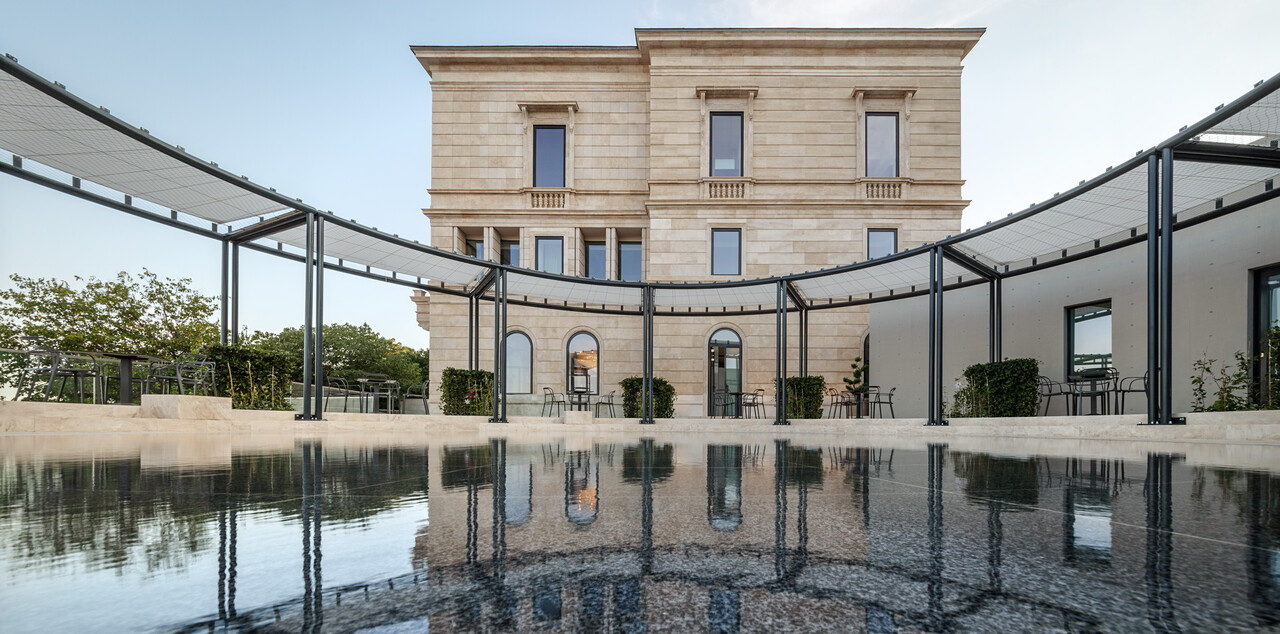 On forgetting façades and creating public spaces; Meet Péter Bordás, speaker at SHARE Serbia 2023
Péter Bordás, CEO& Head of Design at BORD Architectural Studio, will be present in the fifth edition SHARE Serbia with a lecture on the uniqueness of buildings. This year, the International Architecture Forum will take place on November 16th at the Metropol Palace Hotel.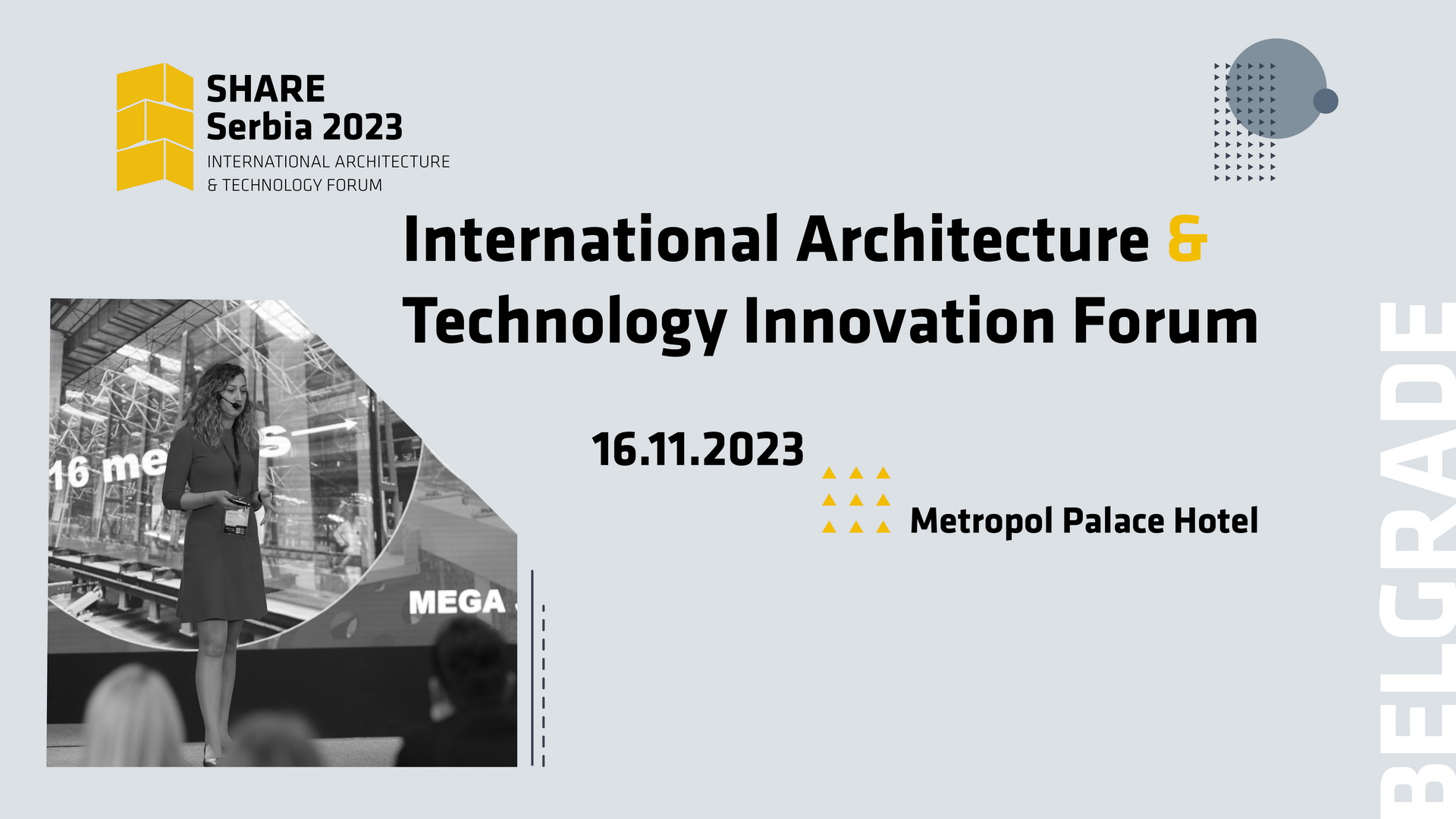 The fifth edition of The International Architecture Forum SHARE Serbia 2023 will host three sessions and will include topics of interest, in line with society's current concerns to create urban spaces and buildings able to address climate challenges and the wellbeing of the inhabitants or workers. The sessions will be focused on Good living and working architecture, with a focus on residential buildings, on Designing Façades, and on Large scale projects.
REGISTER HERE FOR THE EVENT
MEET THE GUEST | PÉTER BORDÁS
Péter Bordás graduated from Budapest University of Technology and Economics with a degree in Architecture. With extensive experience, he excels in tackling complex projects and has won several domestic and international design contests. His architectural works are highly regarded and considered among the top contemporary designs in Hungary.
In 2012, Peter gained recognition for his Korda Filmpark Visitor Centre design, earning a spot among the most promising young architects from 57 countries according to Backstage Architecture. In 2014, he received the Pal Csonka Medallion for his design of Stadium Nagyerdei and was honored with a Master of Constructions Management award by the National Organisation of Building Constructors for his remarkable contribution to the project's success.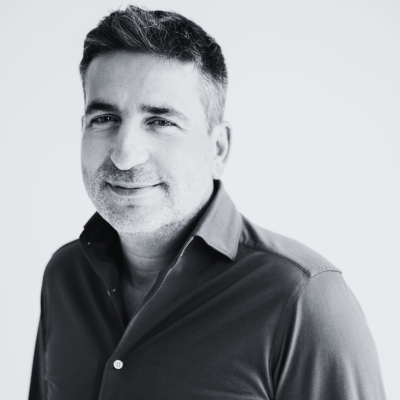 WORK | Projects of PÉTER BORDÁS
Lónyay-Hatvany Villa
Recognized for his innovative architectural approach, Bordas blurs the boundaries between indoor and outdoor spaces, crafting cohesive designs that meld nature with structures. His distinctive design philosophy prioritizes natural light to create dynamic, practical spaces. The architect believes in the importance of seamlessly integrating his architectural works into their natural surroundings while respecting historical context. He places a strong emphasis on the role of architecture in fostering community and connections among people. His primary objective is to design spaces that serve both functional and communal purposes, promoting dialogue and inclusivity.
Innovation Centre
By focusing on two principles, the Priority of Thought and The Unique force, Bordás will showcase three of his architectural projects that followed these ideas: two in Debrecen- Innovation Centre  and Nagyardei Stadium, and one in Budapest- Villa Lónyay-Hatvany.
Nagyardei Stadium
AWARDS | BORD Architectural Studio
Architizer A+Awards 2021 – Jury Winner
Aquaticum Debrecen Architecture Masterprize 2022 – Winner in Recreational Architecture
Aquaticum Debrecen BIG SEE Design Tourism 2023
Tokaj Touristic Centre
REGISTER HERE FOR THE EVENT
SHARE Serbia 2023 has as guests internationally recognized personalities in the field of architecture:
MANUELA GATTO, Director ZAHA HADID Architects, UK
ALICE DIETSCH, Director AL_A Amanda Levete Architects, UK
PAOLO RUSSO, Design Team Leader Stefano Boeri Architetti, Italy
MARC JAY, Founding partner WE Architecture, Denmark
REX BOMBARDELLI, Director 2Portzamparc, France
MARKO DABROVIĆ, Founder of Studio 3LHD, Croatia
MELINDA MATUZ, Senior Associate UNStudio, The Netherlands
BRATISLAV TOSKOVIĆ, Founder Olla Architecture, Finland
PETER BORDAS, CEO, Head of Design at BORD Architectural Studio, Hungary
MARIANA CÂRSTOIU, Design Coordinator K-BOX Construction & Design, Romania
arch RADOMIR SERAFIMOV, Managing Partner Atelier Serafimov Architects
MILENA KORDIĆ, Co-founder SOBA, Serbia
arch MARTIN PANOVSKI, Founder Radius, North Macedonia
SHARE Architects in Serbia
The SHARE Forum in Serbia has established itself as the premier event dedicated to architecture and innovative technologies in the country. Its international reach has attracted participants from all corners of Serbia, as well as esteemed guests from leading architectural firms across Europe and beyond. Present in Serbia since 2018, SHARE Architects has welcomed 900 attendees and 84 speakers in the four editions of the forum in Belgrade. 17 architectural personalities are members of the SHARE Architects Society, an exclusive group within the SHARE Architects network that brings together 900 international architectural leaders from 42 countries.
SHARE Architects Network – Connecting architects and contractors in Central and South Eastern Europe
Over the past 25 years, SHARE Architects forums have become a key networking platform for architects and constructors in Central and South Eastern Europe. SHARE provides a useful framework for knowledge and understanding of the diversity of modern architectural phenomena. Currently, SHARE Architects events are held in 16 countries and have developed a community of over 50,000 professionals around them.