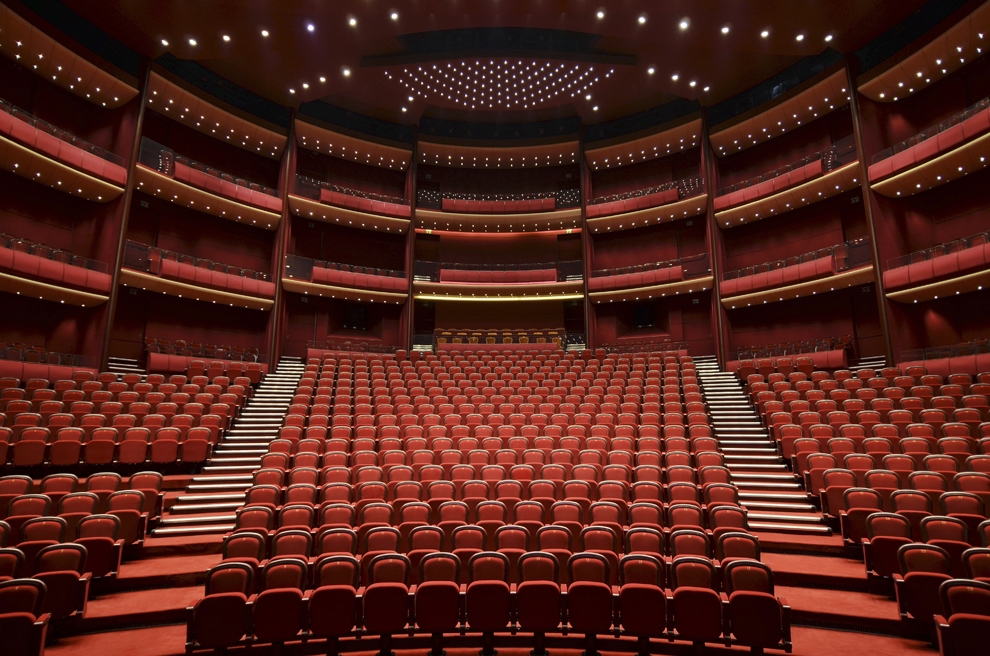 National Theatre Bucharest through the eyes of its creator, Romeo Belea
Romeo Belea, the architect who worked on the initial design of National Theatre Bucharest and the interior remodeling in 2012, will be a speaker at GIS Bucharest 2016.
National Theatre Bucharest was opened in 1973 and Romeo Belea was one of three architect that worked on its design, alongside Horia Maicu and Nicolae Cucu. It was modified in 1983 by Cezar Lăzărescu and rebuilt during 2012 – 2014, with Romeo Belea again working on the interior rehabilitation.
Romeo Belea, born in 1932 in Tulcea, Romania, graduated from "Ion Mincu" Institute of Architecture in 1957. In September 1973 he became a Doctor of Architecture with the thesis "Contemporary Drama Theatre Space". He has been a member of the Administration Council of Roinvest Private Office since 1990 and an associate of Bel Studio Private Office since 1994. He's also a professor at "Spiru Haret" University in Bucharest and "Ion Mincu" Institute of Architecture in Bucharest.
Romeo Belea is a founding member of the Romanian Order of Architects and is working as an urban planner for Bucharest City Hall and the Ministry of Transportation.
He has worked in different capacities on the National Centre of Dance in Bucharest, "Sala Palatului" Cultural Centre, Bazilescu Park Bucharest – Cultural Loisir Centre, National Operetta Theatre in Bucharest, the expansion project of the Romanian Academy Library, Tulcea Municial Theatre, Diplomats Club in Bucharest, University Square in Bucharest, Romanian Academy Park in Bucharest, Constanța Train Station Square and many more.
International competitions:
• UN-UNIDO-AIEA offices in Vienna, Austria – 1969
• Karlsruhe, Germany city centre systematization – 1970
• ARCOM competition-offer for the Maroc Municipal Theatre and Casablanca Conservatory – 1971
• Sofia, Bulgaria National Opera – 1973
• ARCOM competition-offer for the Congress Centre in Damasc, Syria – 1980