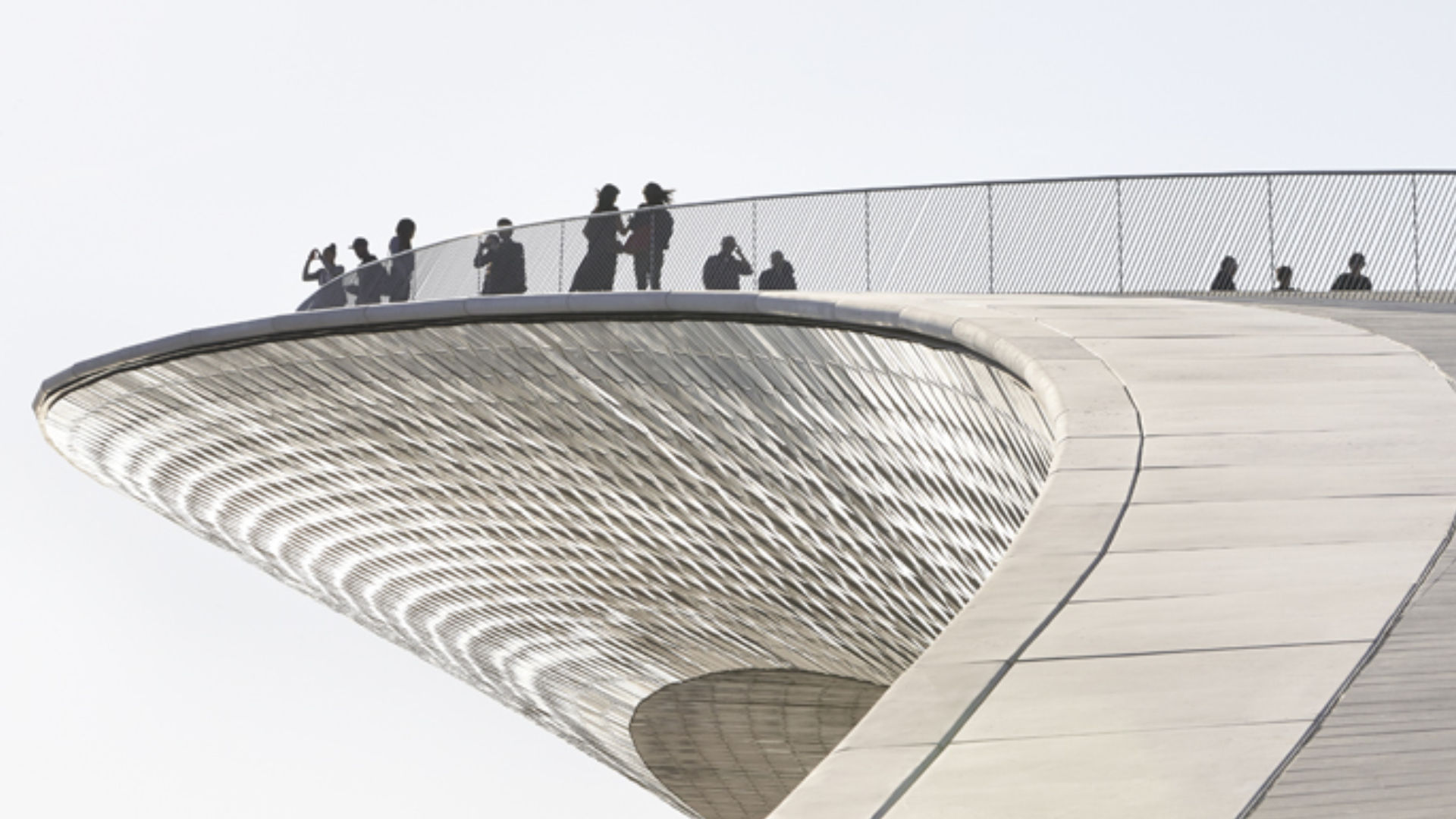 Materiality and Public Spaces: Unearthing the Narrative Power of Ceramics in 21st Century Architecture
At SHARE Bulgaria 2023, Matt Wilkinson will be speaking about the parallel development of his projects at the V&A, MAAT and Maggie's Southampton. He will be telling the story of their complex and intertwined design processes. The lecture will be an exploration of museum architecture and ceramics in construction and will touch on our uses of porcelain and stoneware.
The SHARE Bulgaria 2023 Forum will take place on 28th of September at the Sofia Balkan Palace and is organised by SHARE Architects, the largest network dedicated to architecture and construction professionals in Central and South Eastern Europe, and The Chamber of Architects in Bulgaria (CAB). "Facades: Design and technology," "Large-scale development projects" and "Good living Architecture" are the main themes that will be explored during the program of the International Architecture and Technology Innovation Forum.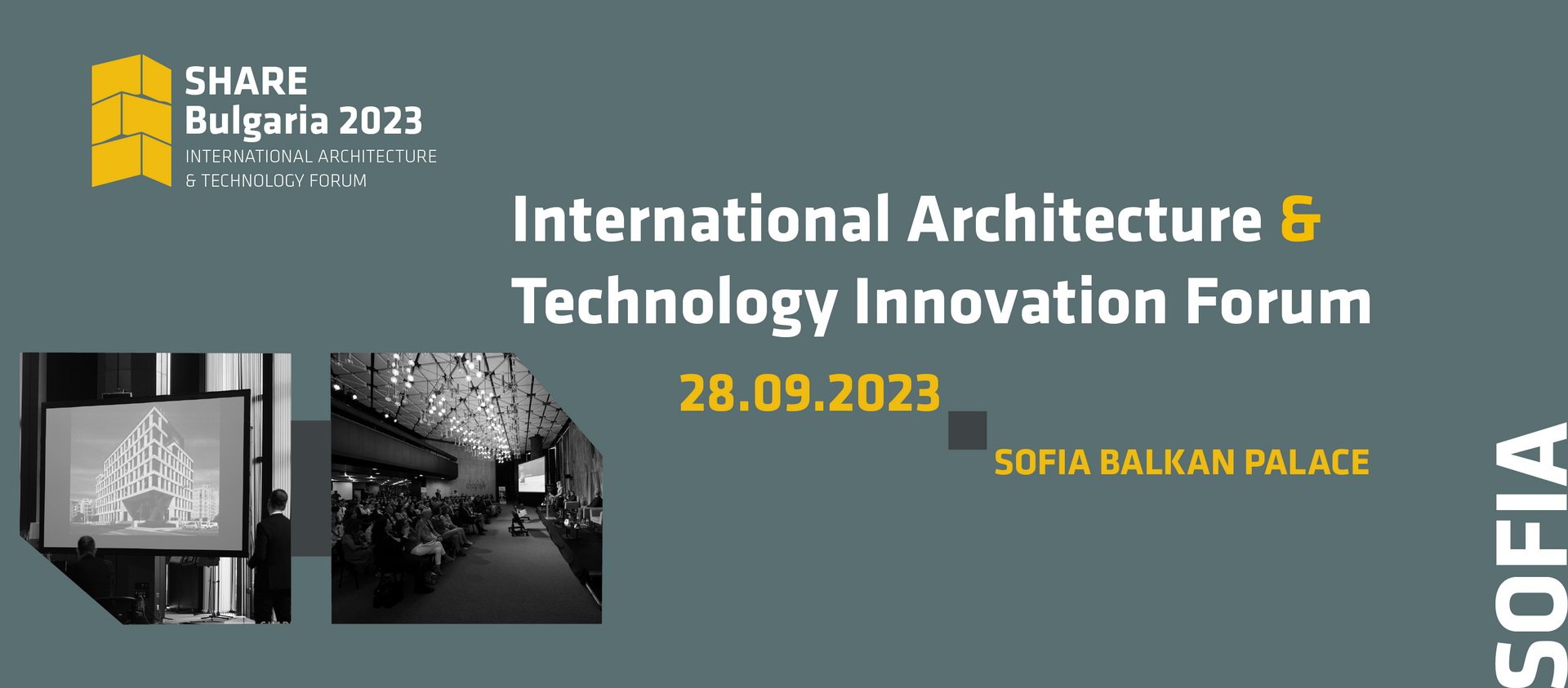 SHARE Bulgaria 2023 will provide attendees with access to knowledge and new opportunities for collaboration. National and international renowned speakers, and innovators in architecture and building technologies will provide the audience with insightful technical details of large-scale projects as well as inspirational visions.
REGISTER HERE FOR THE EVENT
MEET THE GUEST | Matt Wilkinson, Associate Director Amanda Levete Architects (AL_A), UK
In the field of architecture, Matt Wilkinson has been making a significant impact since he joined AL_A back in 2009. Over the past decade, he has become an Associate Director while leaving his mark on several notable cultural projects in the UK. Matt played a crucial role as the project architect for the V&A Exhibition Road Quarter, a project of historic significance for the museum.
Currently, he is leading the ambitious Paisley Museum Re-Imagined project in Scotland, aiming to create a high-quality visitor experience that tells the untold stories of Paisley's heritage. Matt's passion lies in cultural projects and schemes with a focus on preserving heritage, firmly believing in the transformative potential of architecture. He honed his skills and perspective at the Bartlett School of Architecture, where he developed a curiosity for exploration and a commitment to engaging the public. This article will delve into Matt's inspiring journey, where architecture becomes a means for storytelling, heritage preservation, and community inspiration.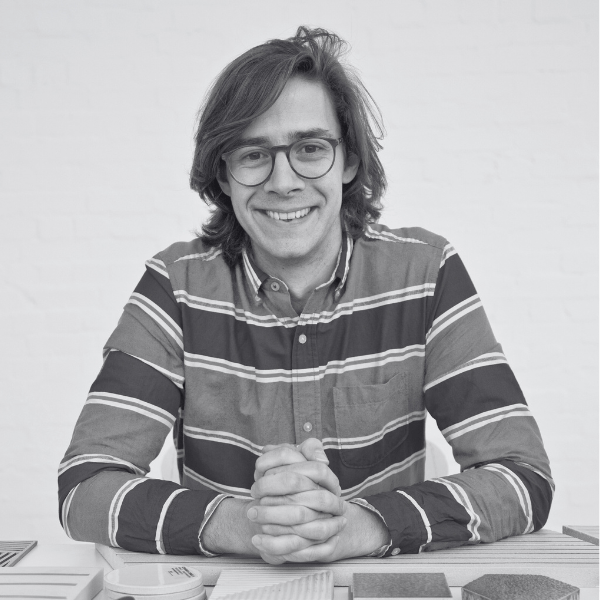 WORK | Projects of Matt Wilkinson
Museum of Art, Architecture and Technology- MAAT – Lisbon, Portugal
MAAT, the recently inaugurated Museum of Art, Architecture, and Technology, stands proudly along the banks of the Tagus River in Belém, the historic district that served as the launching point for Portugal's renowned explorers.
This innovative kunsthalle represents a fresh perspective on the relationship between the river and the broader global context. It is an elegant and unassuming structure that harmoniously explores the intersection of contemporary art, architecture, and technology.
This remarkable building takes center stage in the EDP Foundation's comprehensive plan for an art campus, which also features the revitalized Central Tejo power station.
Incorporating more than 9,000 square meters of new public space and seamlessly integrating its structure with the surrounding landscape, the kunsthalle has been designed to encourage visitors to traverse both over and under the building, which nestles beneath a gracefully articulated arch.Within its inaugural year, MAAT saw an impressive 500,000 visitors, making it more popular than any other public museum in Portugal
Awards:
Surface Design Awards, Supreme Winner 2017
LCD Awards, Best Museum Architecture 2017
Iconic Awards, Best of Best, 2017
The Design Prize 2017
Victoria and Albert Museum- V&A – London, United Kingdom
AL_A's project has the potential to introduce a fresh and diverse audience to the V&A, erasing the boundary between the street and the museum, effectively merging Exhibition Road with the V&A experience. At the project's core was the creation of a new exhibition space to host the V&A's flagship exhibitions. This space now feels both contemporary and in keeping with the museum's ongoing evolution, adhering to twenty-first-century standards. The alterations made to Exhibition Road have already led to a notable increase in the number of pedestrians utilizing this area. However, this is just the initial step toward a more ambitious objective: transforming Exhibition Road into a place where culture and education are accessible to individuals of all ages and backgrounds
The Exhibition Road project, spanning 6,360 square meters, stands as an engineering marvel, involving exceptionally intricate structural work, all executed while the museum remained open to the public. This endeavor, including a gallery situated 18 meters below ground, required piling to a depth of 50 meters within close proximity to a Grade I Listed building. It also involved reinforcing a wing of the V&A and its valuable collection, all while the museum continued its regular operations.
Notably, the V&A has witnessed a 26% surge in visitor numbers for the 2017/18 period compared to the previous year. Presently, over 4.4 million individuals visit the V&A and its affiliated sites annually, with nearly half of them choosing to enter through the Exhibition Road Quarter. The V&A's Director, Tristram Hunt, has acknowledged that the new entrance on Exhibition Road has played a pivotal role in boosting visitor numbers. He has noted that this entrance is less intimidating than its counterpart on Cromwell Road and has made the museum more appealing to non-traditional museum-goers, stating that it is "less, frankly, scary."
Awards:
RIBA National Building of the Year 2018
RIBA London Building of the Year 2018
Structural Steel Design Award 2018
Fast Co. Innovation by Design Awards 2018
AJ Cultural Project of the Year
Maggie's Centre- Southampton, United Kingdom
The primary mission of all Maggie's Centres is to offer a refuge outside the hospital environment where individuals facing cancer can connect with those who understand their experiences, or simply find a moment for reflection. The location in Southampton presented a unique challenge: a collection of nondescript structures surrounded by an expansive parking area. Our solution involved envisioning a piece of the New Forest's natural beauty transplanted into the midst of the hospital's concrete surroundings.
By conceiving the garden as an integral part of the landscape, we intersected it with four walls, creating a pinwheel-like layout with private spaces branching out from a central open area. This single-story structure emerges seamlessly from the garden, designed to be unobtrusive and bathed in natural light, providing solace for all who visit and work within its walls.
In our quest for the ideal building material, we sought a sustainable, earthy substance that would blend with the garden's soil. The ceramic stoneware blocks, comprising the building's walls, serve a dual purpose: they bear the structural load, supporting the timber roof, and provide insulation through their configuration as cavity wall systems. These blocks also serve as visual connectors. Specifically crafted for Maggie's Southampton, the clay's hues and glaze tones are soft pastels that evoke serenity.The corners of the structure are enveloped in rippled stainless steel, mirroring the surrounding landscape and the ceramic walls in their undulating surfaces. By utilizing these corners as reflective elements, we create the illusion of an expansive garden.
The landscaping at Maggie's Southampton, thoughtfully designed by Sarah Price Landscapes, takes direct inspiration from the New Forest and its rich flora, featuring elements like wood anemones, orchids, wild garlic, lesser celandines, bluebells, and primroses. In harmony with the building's shape, the garden is divided into four quarters, each tailored to its unique orientation and local context.
Awards:
Civic Trust Award 2022
Surface Design Awards, Public Building Exterior 2022
Surface Design Awards, Surface Exterior 2022
Architizer A+ Award, Community Centres 2022
FX Design Awards, Public Space Scheme Award 2021
REGISTER HERE FOR THE EVENT
SHARE Bulgaria 2023 has as guests internationally recognized personalities in the field of architecture:
Francois Valentiny, Founder VALENTINY hvp architects, Luxembourg
Els Verbakel, Co-Founder Derman Verbakel Architecture
Melike Altinisik, Founder Melike Altinisik Architecture, Turkey
Matt Wilkinson, Associate Director Amanda Levete Architects, UK
Stefano Capranico, Associate UNStudio, The Netherlands
David Nikuradze, Founder Spectrum, Georgia
Constantinos Constanti, Founder Constanti Architects, Cyprus
Angel Zahariev, Co-Founder A&A Architects, Bulgaria
Mariana Turcu, Director X-Architecture & Engineering, Romania
Tihomir Kazakov, Managing Partner SGI Architects & Masterplanners, Bulgaria
Atanas Nikolov, Co-Founder WE:R Architecture & Design Studio, Bulgaria
Bilyana Asenova, Co-Founder UNAS Studio, Bulgaria
The event is organized by SHARE Architects in partnership with the Chamber of Architects in Bulgaria.
SHARE Architects in Bulgaria
The SHARE Forum in Bulgaria has established itself as the premier event dedicated to architecture and innovative technologies in the country. Its international reach has attracted participants from all corners of Bulgaria, as well as esteemed guests from leading architectural firms across Europe and beyond. The forum serves as a platform for showcasing the latest national and international award-winning architecture and large-scale development projects, along with cutting-edge building technologies.
SHARE Architects Network – Connecting architects and contractors in Central and South Eastern Europe
Over the past 25 years, SHARE Architects forums have become a key networking platform for architects and constructors in Central and South Eastern Europe. SHARE provides a useful framework for knowledge and understanding of the diversity of modern architectural phenomena. Currently, SHARE Architects events are held in 16 countries and have developed a community of over 50,000 professionals around them.