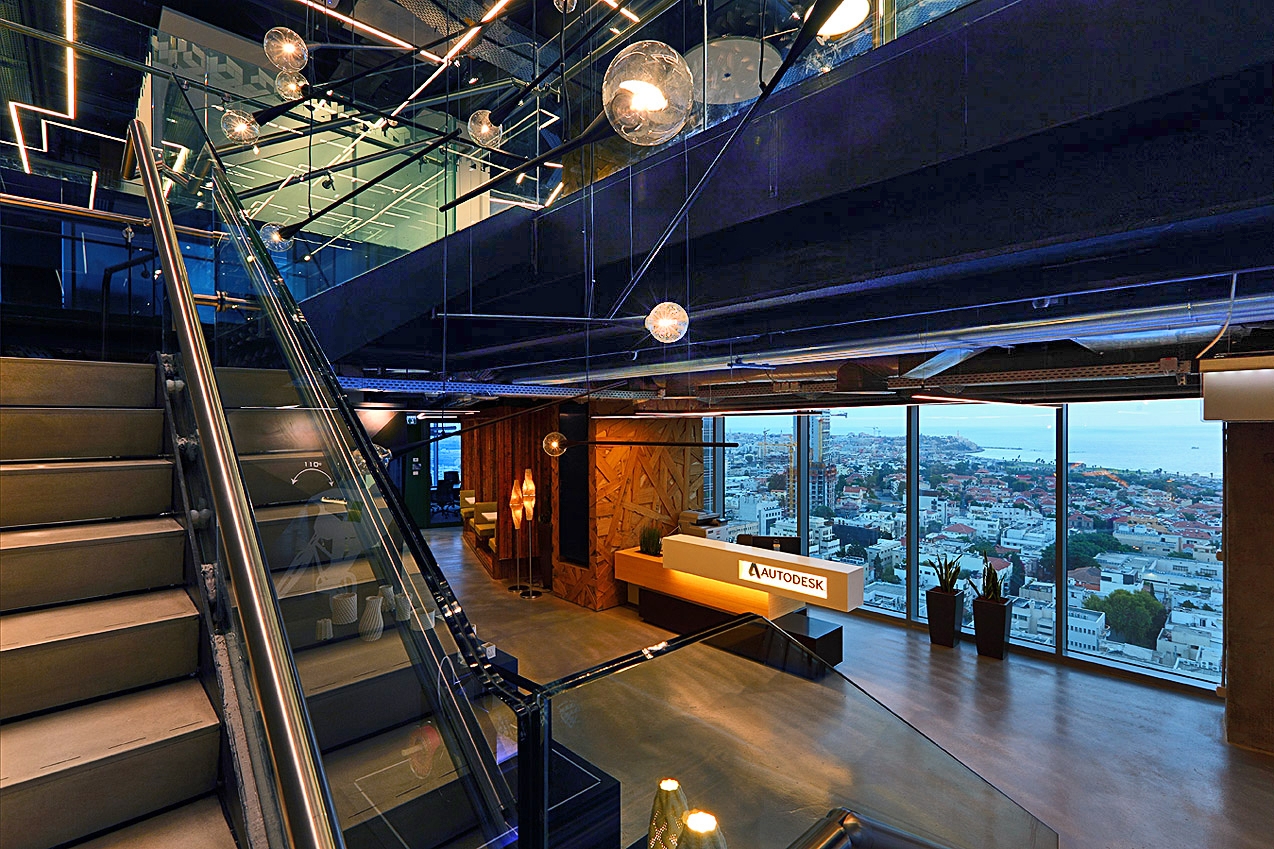 How to design inspiring and sustainable work spaces
Michael Setter, founder of Setter Architects, will be attending GIS Budapest 2017, where he will give a presentation on inspiring and sustainable work spaces, talking about the multi-award winning project of Autodesk Offices Tel Aviv. Michael Setter was also a guest at this year's GIS Bucharest, with a presentation in the Corporate Space & Institutional Plenary Session of the event.
About the project
Setter Architects has recently completed a new cutting edge development center in Tel Aviv for Autodesk, an international leader in 2D and 3D design software. The office plan offers ample quiet work areas, informal collaboration areas and formal conference rooms, which also serve as visual and acoustic barriers in the transition from public spaces to work areas. These rooms are easily accessible from the work areas and the public spaces, to maximize employees' options on how they would like to work and meet.
The project is registered under LEED® Green Building Certification program pursuing the highest rating of LEED® Platinum in Commercial Interiors.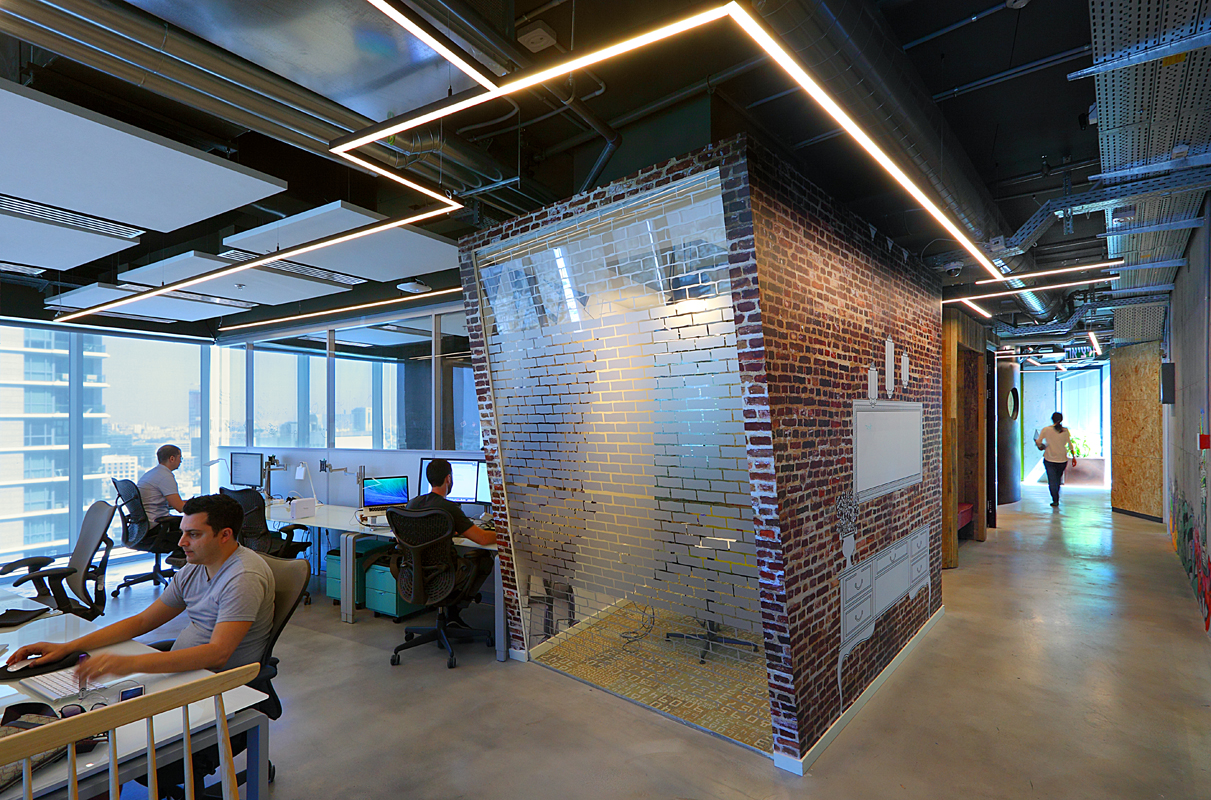 Awards of the project
• European Property awards London 2015 – best office interior
• Ot Haitzuv Design Award – Israel
• A' DESIGN AWARD & COMPETITION, COMO, ITALY
• International Property Awards, London – best office interior
About the office
In 1984, Michael Setter founded Setter Architects Ltd, a design firm that specialises in architecture and interior design on various scales. Among the firms' clients are some of the most famous brands in the world such as Google (Haifa & Tel-Aviv), Facebook, Cisco, Verint, Autodesk, Motorola, embassies around the world and many more.
Setter Architects has been working with global companies for the last 15 years, experience that has exposed the office to the aspect of health and environmental issues in the work environment. The space encourages collaboration and creativity and innovation. The occupants of the space enjoy wide and open spaces, a plethora of interaction areas, acoustics, privacy and some control over personal workspace, playing with light and colors, easy navigation within office space.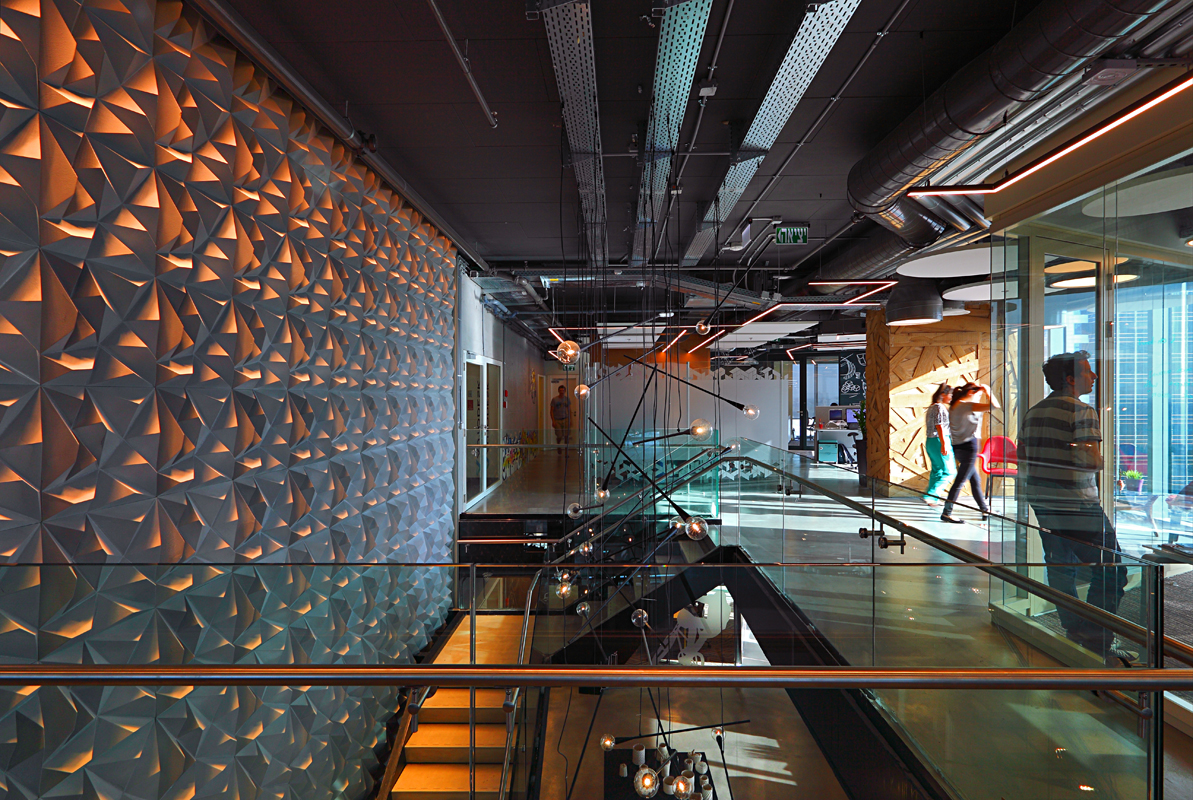 Setter Architects is considered one of the leading interior design firms in Israel, servicing corporations as well as various private and public organizations. The firm specializes in modern design with an emphasis on integrating international style with the client's unique organizational culture.
Whether managing large-scale design projects for corporate campuses or shopping centers, or working with mid-size companies looking to upgrade their image, or even with private residences, Setter Architect's designs ensure a natural integration with the surrounding public areas.