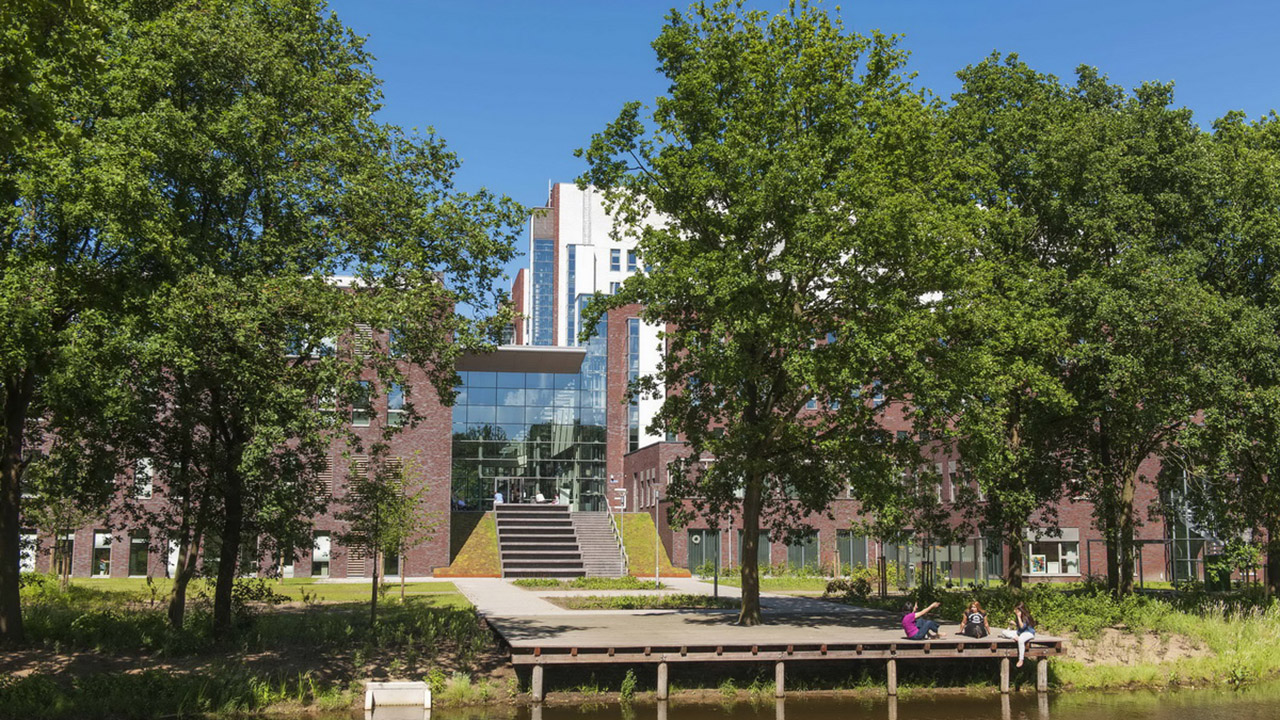 Arch. Dorte Kristensen will be attending GIS Budapest 2016
Arch. Dorte Kristensen, architect director at ATELIER PRO in The Netherlands, will be a guest speaker at this year's GIS Budapest. Atelier PRO has won the International Design Awards 2015 Society Of British Interior Designers in the Healthcare Design category and the WAN Awards, Healthcare category, 2014.
About the speaker
Dorte Kristensen (Århus, Denmark 1963) has worked with atelier PRO since 1989, and from 2003 she has been management team member as architect director. She studied two years architecture at the Faculty of Architecture in Delft and worked as an architect in London. She graduated in 1989 at Arkitektskolen in Århus for her Master of Arts degree in Architecture (MA).
Dorte's ideas have been influenced by Scandinavian architects, such as Gunnar Asplund, Alvar Aalto and Jørn Utzon. Using this firm Scandinavian base, her Danish style perfectly fits in with the ideologies of atelier PRO: austere and robust architecture.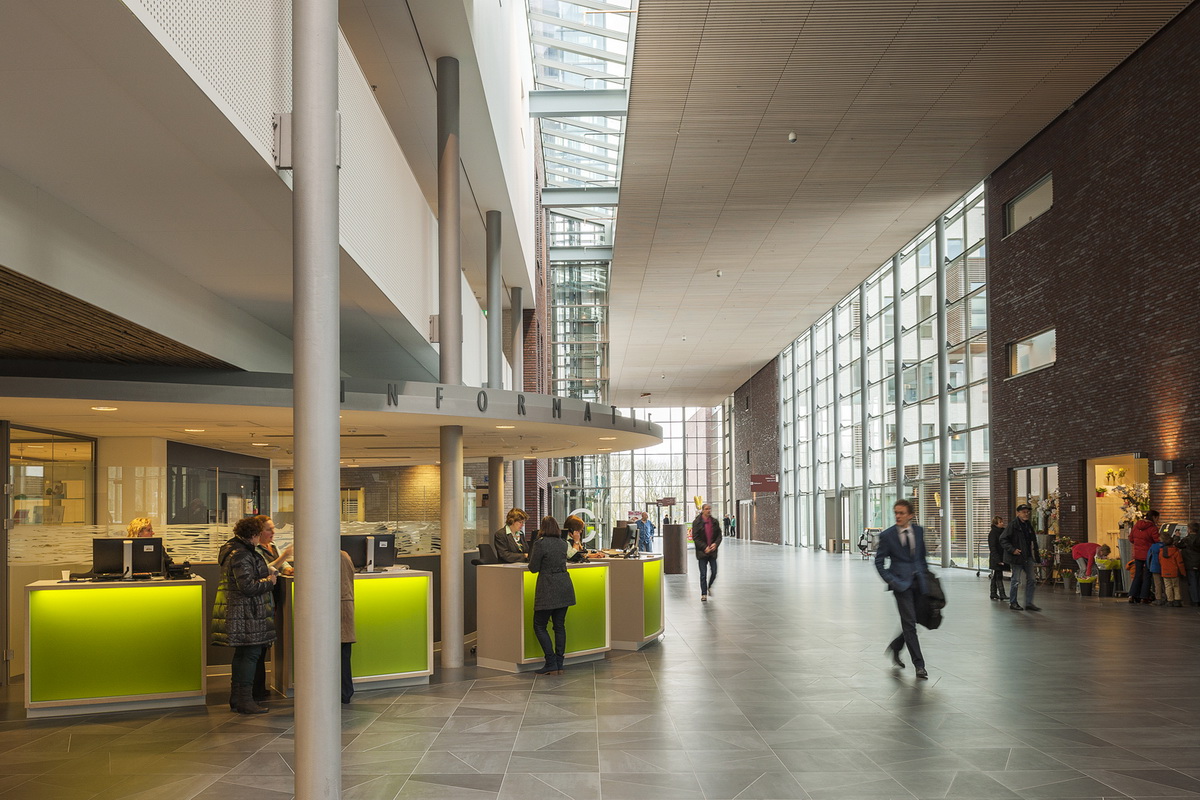 Both Dorte and atelier PRO share the belief that buildings are inextricably connected to the environment. A building needs to enhance the atmosphere and character of the residential environment, so that it can form the foundation of a caring and cultured society. The threshold area design between private and public space is of vital importance, as it is precisely in these areas that people meet each other. Architecture is all about the sharing of experiences.
Dorte specialises in the social domain of architecture. She has designed leading multifunctional buildings (MFAs), schools, town halls, and cultural institutions. De Statie MFA in Sas van Gent and De Klinker Cultural Centre in Winschoten are two exemplary designs that characterize her vision. They demonstrate the balance between context and architecture, between user-orientated architecture and its role as an icon, between functionality and the building as community symbol. A touch of Scandinavian craftsmanship and perfection in the Netherlands.
Meander Medical Centre – WAN Award Health Care 2014 winner
The new Meander Medical Centre in Amersfoort is a completely new type of hospital. In this impressive health care institution the patient remains central and the connection with the surrounding nature is strongly felt throughout the building. This creates a healing environment where – partly thanks to the inclusion of only private rooms – patients can gain more rest for a fast recovery. Despite its size of more than 100,000 m², it's a hospital where people can easily find their way around.
Meander has won the WAN Award Health Care 2014 because of the focus on patient and visitor. The jury found Meander a well deserved winner. Some jury comments: 'it's a proper city, which is really hard to pull off well'. And: 'it hits some big innovation buttons in terms of workflow of people. Essentially this is a clinical facility but it has definitely got a sense of humanity at the core'.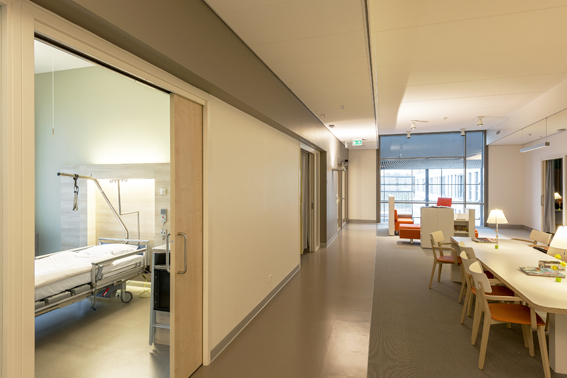 The composition of buildings has a clear structure similar to a village with a main avenue and public squares from which all 'houses' of the hospital can be accessed. Starting from the entrance, the avenue forms the central axis of the floor plan. All public areas in the building are visible and accessible from this spine. Bordering the avenue are three prominent glass-covered 'squares': De Brink and De Foyer to the right and De Oranjerie to the left. Public facilities such as the restaurant, pharmacy, auditorium, and waiting rooms function as additional landmarks for orientation.
The aim was to provide a humane environment for people, who are already under immense stress, to comfortably stay. Furthermore, it involves more than the patients. Visitors and, importantly, hospital staff should feel at ease and be able to navigate their way. Generous open spaces were planned between buildings to allow the landscape to penetrate into the building; as a result daylight can enter deep into the complex and the surrounding nature is always visible. Daylight, nature and good wayfinding are essential elements that help determine the wellbeing of people. A warm natural material, timber is widely used in the public spaces and patient rooms while glass is used throughout for daylight and views.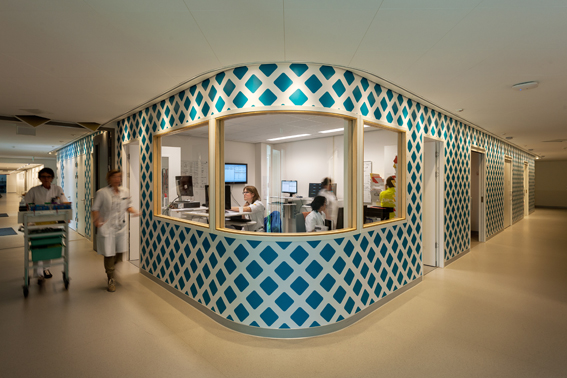 Awards
• INTERNATIONAL DESIGN AWARDS 2015 SOCIETY OF BRITISH INTERIOR DESIGNERS , HEALTHCARE DESIGN,
• WAN Award Health Care 2014
• SBID Healthcare Design Award 2015 (Society of British and International Design)
• Healthcare Environment Award 2015 – Acute care category (Contract Magazine and American Centre for Health Design)
• Good Design Award 2015 for the Meander Sofa design
• WAN Healthcare Award 2014 (World Architecture News)