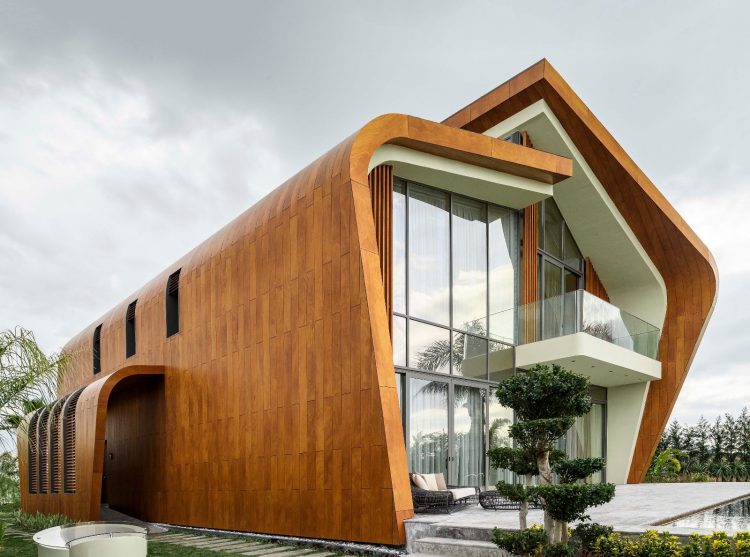 Gökhan AVCIOĞLU, Guest Speaker | SHARE Tirana 2019
Gokhan Avcioglu – Principal and founder of GAD – Global Architectural Development, founded in 1994 in Istanbul, is a Turkish architect, member of AIA New York Chapter and Chamber of Architects Turkey.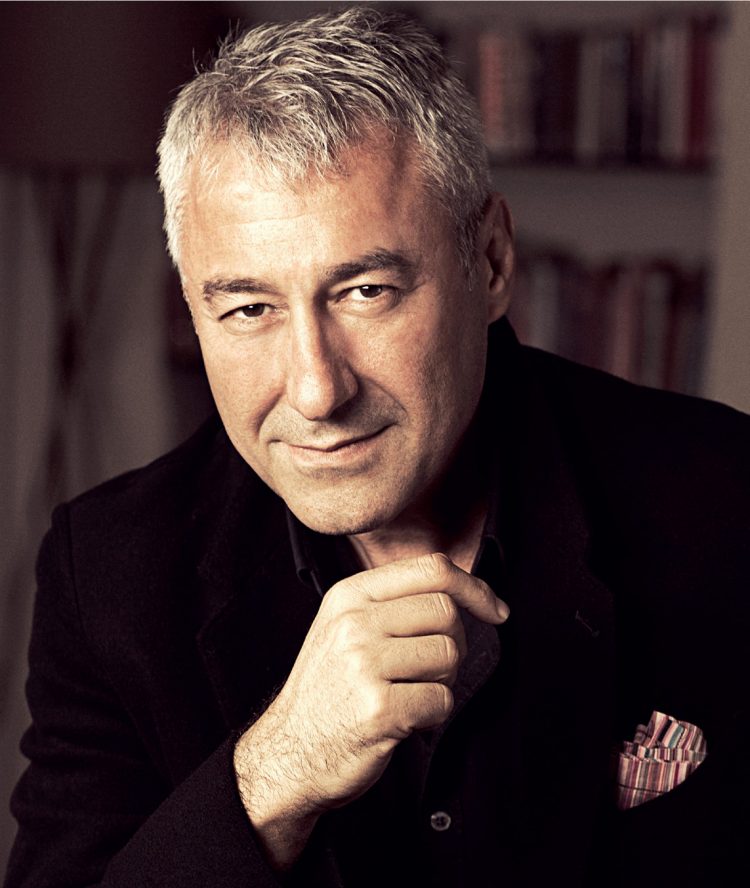 Design Teams of GAD have been producing dynamic, innovative concepts for projects ranging from small private homes to extensive Urban Master Plans in Turkey and around the world for over twenty-five years. Beside their office in Istanbul, there are also design studios in New York and Moscow. Among their extensive and numerous projects are office buildings, hotels, cultural centers, public and commercial spaces, and a multitude of residences in Istanbul, Bodrum, New Jersey, New York City, Washington DC, Virginia, Connecticut, Libya, Beirut, Riyadh, Tashkent, Moscow, Montenegro and Budapest.
Their projects have been exhibited extensively around the world including the Minima Art Gallery in Philadelphia, the Miami Bienal, the Museum of Architecture in Rotterdam, AIA New York Chapter, at the Royal Art Academy in London and The Chicago Athenaeum Museum.
In 2014, Gokhan Avcioglu established GAD Foundation. The aim was to support architecture and construction environment – producing videos, conducting training seminars and sponsoring workshops. Most recently, Foundation was the sponsor of "Emerging Architecture Awards" and "Women in Architecture" for Architectural Review Magazine, World Architecture Festival and Design Junction for London Design Week. Through these activities, GAD Foundation is seeking to raise broader awareness of the current state of both the education and practice of the architecture and construction fields. Besides his design work, Gokhan Avcioglu has some academic activities including Architectural Design studios at the Ecole Speciale d'Architecture in Paris, Yıldız Technical University, Istanbul and Istanbul Technical University. 
During the Official Plenary Session of SHARE Tirana 2019, that will take place at the Plaza Hotel Tirana on 28th February, arch. Gokhan Avcioglu will held his lecture about "AHK KNDU Villas" project.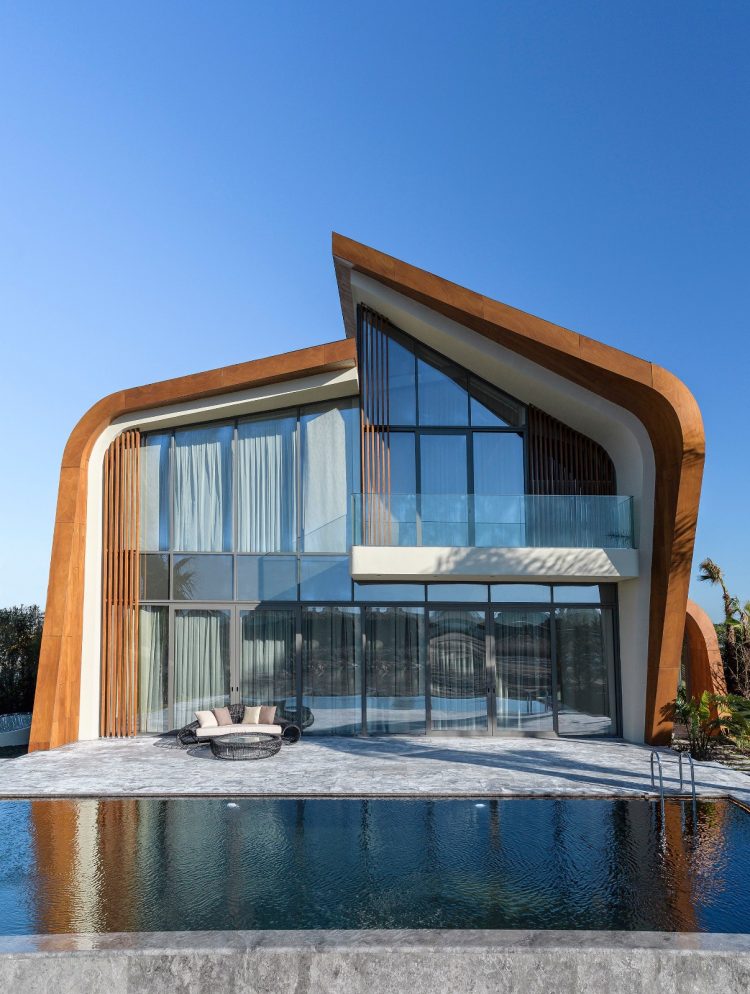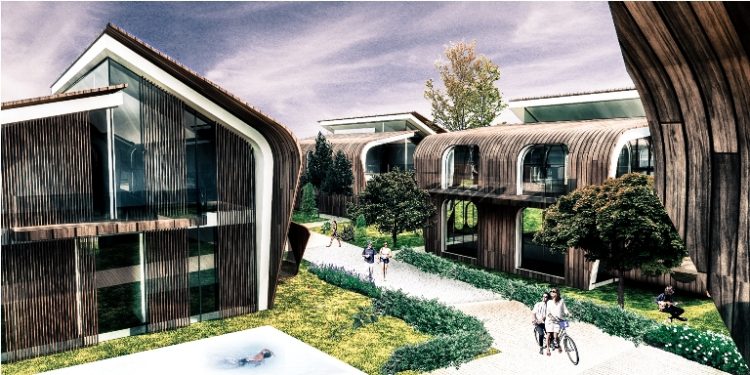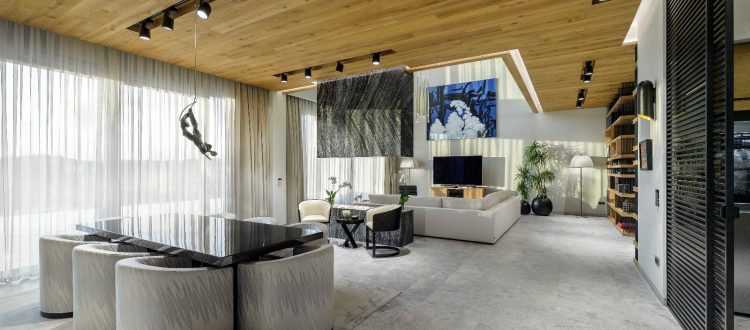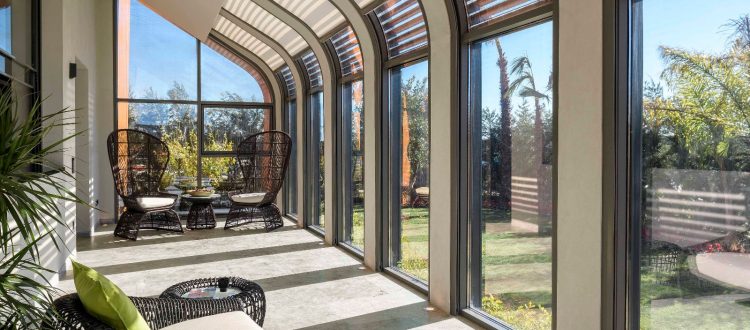 This award-winning project is an impressive residential development in Antalya. It includes four large, twenty-two medium, and twelve small residential units. Each unit has its own car park and is linked to public transport via specially designed underground connections. The project combines sustainable design and building principles by sourcing only locally available materials, low waste, low pollution, and offers communal green spaces for circulation and recreation. Each dwelling is fitted with photovoltaic panels that produce energy, due to the north-south orientation that maximizes the use of sunlight. Materials used in the project are stone coupled with timber, warm organic colors bring harmony and the sense of home. The project skillfully combines modern living with nature, where the gardens and green spaces merge into the living environment. 
Among the most recent award winning projects are:
2018 MIPIM civic&community winner-commended project for with Public Library-Education Center, GAD FOUNDATION

2018 Home Overseas Russian Awards, Best architecture and design
Best under construction development in Turkey with the 

AHK KNDU Villas

2017 WAFX Smart City Prize, winner for 

Media City

2017  The American Architecture Prize, Winner in Landscape architecture / Urban Planning for Media City

2016 Pool Vision Middle East in the category Tourism and Leisure for the

 Eskisehir Spa & Thermal Hotel

2015 Green Good Design Award for the 

MRTR Istanbul

, The European Centre for Architecture & The Chicago Athenaeum 
2014 German Iconic Awards Winner for the 

Trump Cadde