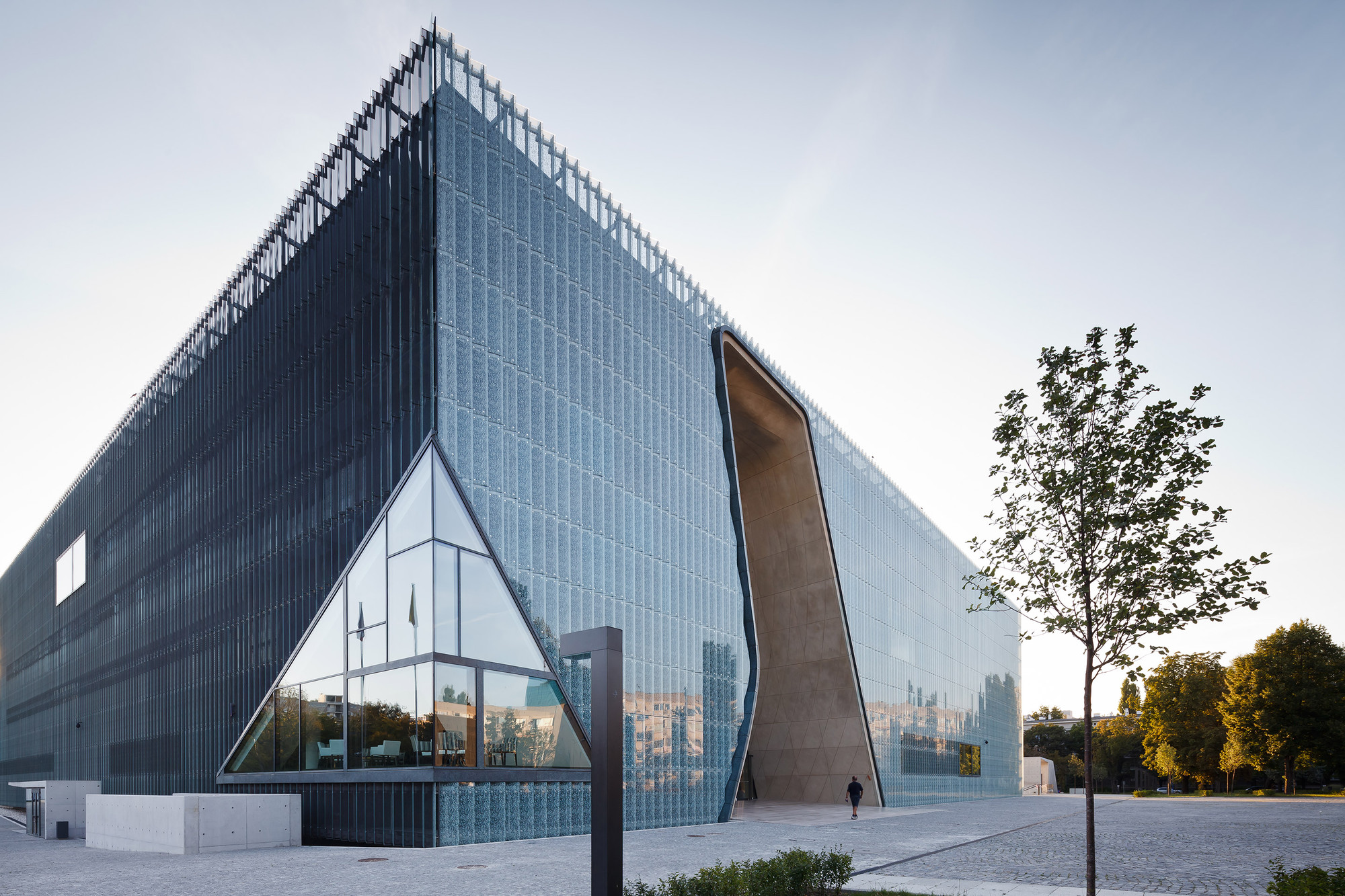 Finnish Architecture – Aalto's legacy in good hands
SHARE Ljubljana 2019 kickstarts its first edition on March 14. The event will gather international and national speakers to celebrate architectural excellence through their most recent internationally acclaimed work. Until now, speakers from countries like Finland, Turkey, Romania, The Netherlands, Slovenia, Croatia, Israel, and Slovenia confirmed their presence to SHARE in Ljubljana.
The Nordic spirit – revived through modern architecture
Finnish architecture has always been an exemplary display of a narrative architecture that mediates the story between natural environment and human needs. The Nordic modesty has managed to define in architecture a sense of humanism worldwide acknowledged. There is an unrivalled commitment to material honesty, exemplified through tactile exploration and refining finishes.
Coming after Alvar Aalto and Eero Saarinen involves a tremendous responsibility, but Lahdelma & Mahlamäki Architects are proud descendants, continuing the work of the Finnish modernists with thoughtful consideration for human scale and perceptions.
"A monument, not a landmark" – the Museum of the History of Polish Jews
The Museum of the History of Polish Jews was designed in collaboration with local practice Kurylowicz & Assoc., as a competition entry. Well-known architects, such as Daniel Libeskind, Kengo Kuma, Peter Eisenman, and David Chipperfield were also part of the competition.
"What Lahdelma & Mahlamäki Architect's proposal brought to the international competition was a level of modesty – rather than creating a loud statement – that spoke of the time in which it was constructed, whilst also being the vessel for past and future stories of Polish Jews. The goal was to create a certain silence around the building, a monument not a landmark." The challenging idea of a monument strongly anchored in contemporary times that honors the memory of the past was illustrated in a compact and reserved volume. The concept had been appreciated by the competition jury as being realized "without unnecessary rhetoric, with simplicity and elegance".
The modest volume accommodates a tunnel-like hall that welcomes visitors to the museum and cuts through the orthogonal structure with its lightly textured concrete walls. The double-curved walls inside are constructed from a load bearing steel frame sprayed with textured concrete – which adds stability to the whole system. "The walls themselves have been crafted from rough concrete into something more resembling soft sandstone – symbolizing hope and beauty, whilst also reflecting the general tone of Warsaw. When the day's light casts reflections and shadows through the exterior glass envelope onto the curved walls within, the inherent hardness of concrete evolves into a tranquil and gentle space for reflection."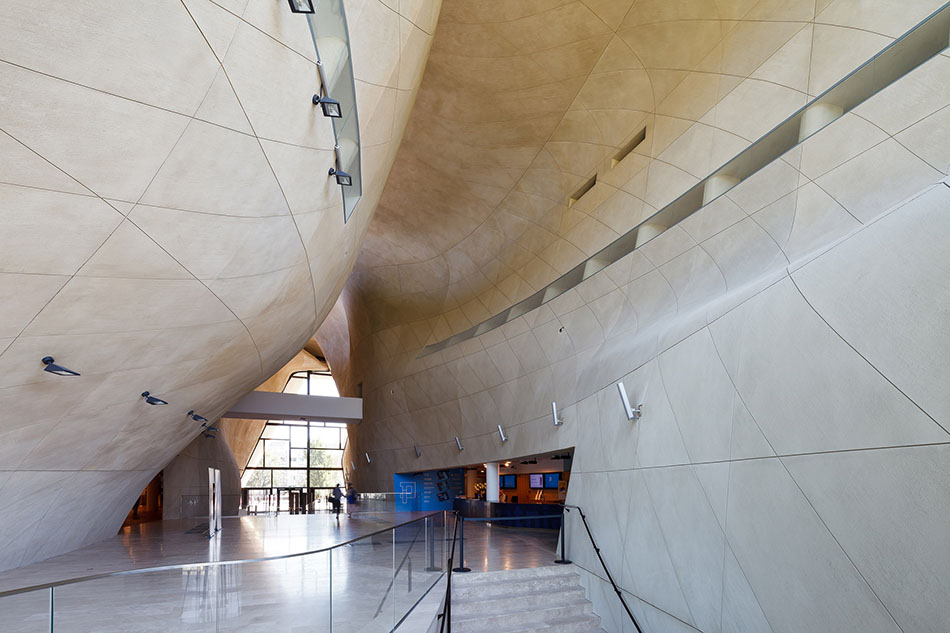 Public buildings are Rainer Mahlamäki's special field, apart from museums, he has designed exhibitions, galleries, schools, public libraries and community centres, being deeply involved with understanding the social element.
Kastelli School and Community Centre
Finland is well-known for having a leading rank in educational systems; this is also due to its educational buildings, that focus their attention on creating a physical and social landscape that harmoniously shape children's growth.
Kastelli is both a school and a community centre, fitting all the programmes of several huge public buildings into a modest-sized village.
 "One of the reasons for Kastelli's success is how the spaces throughout the centre allow children of all age ranges to congregate in the various open corridors or free-form lounge spaces and lobbies – whether whilst working or socializing."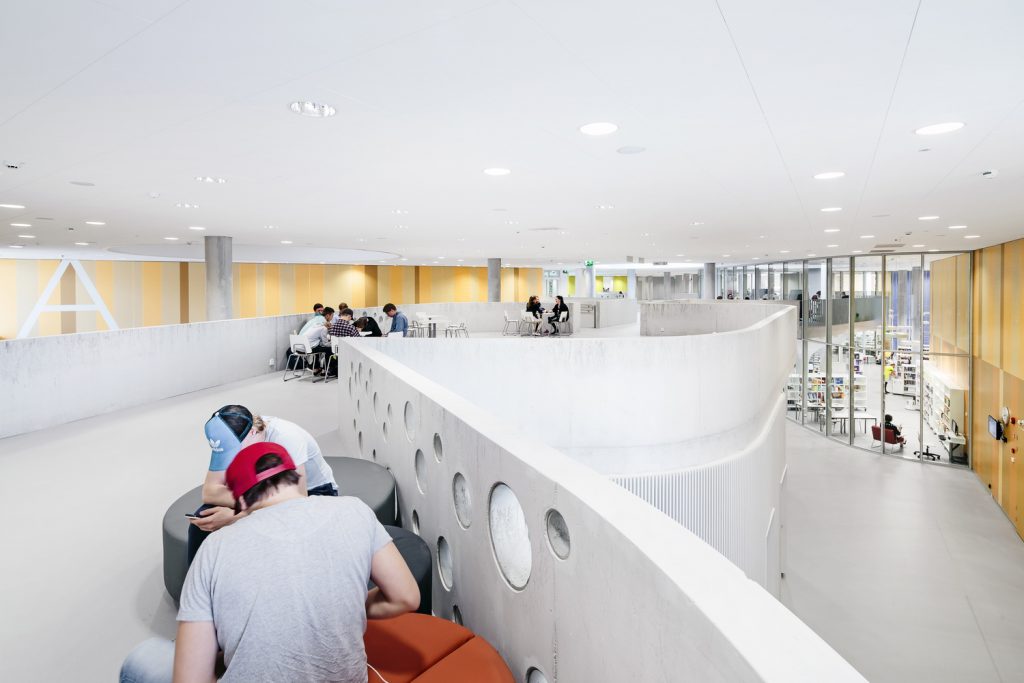 About the architect
Rainer Mahlamäki is a Finnish architect and Professor of Contemporary Architecture at the University of Oulu. He is a partner of Lahdelma & Mahlamäki Architects and served as President of the Finnish Association of Architects (SAFA) between 2007 and 2011.
For Rainer Mahlamäki "The most important thing is to know why you're designing, who you're designing for and where they come from; to forget preconceptions and approach each commission with a fresh pair of eyes, ready to learn." Following this belief of understanding each commission's backstory, he succeeds in creating one-of-a kind buildings that are perfectly integrated in their surroundings.
His most significant works include Museum of the History of Polish Jews, Warsaw; the Finnish Forest Information Centre and Forest Museum, Lusto; the Folk art Centre in Kaustinen and the Finnish Nature Centre Haltia in Espoo.
Aside from his projects, Rainer Mahlamäki frequently acts as a juror for high-profile international architecture competitions. His pioneering international achievements were recognized in 2017 when he was awarded the prestigious Prince Eugen Medal by the King of Sweden.
Rainer founded Lahdelma & Mahlamäki Architects together with Ilmari Lahdelma in 1997. Their architectural collaboration began well before this, with the founding of the architecture collective 8 Studio in 1986, and Kaira-Lahdelma-Mahlamäki Architecture office in 1992.
Rainer Mahlamäki will be the special guest of SHARE Ljubljana 2019 on the 14th of March.