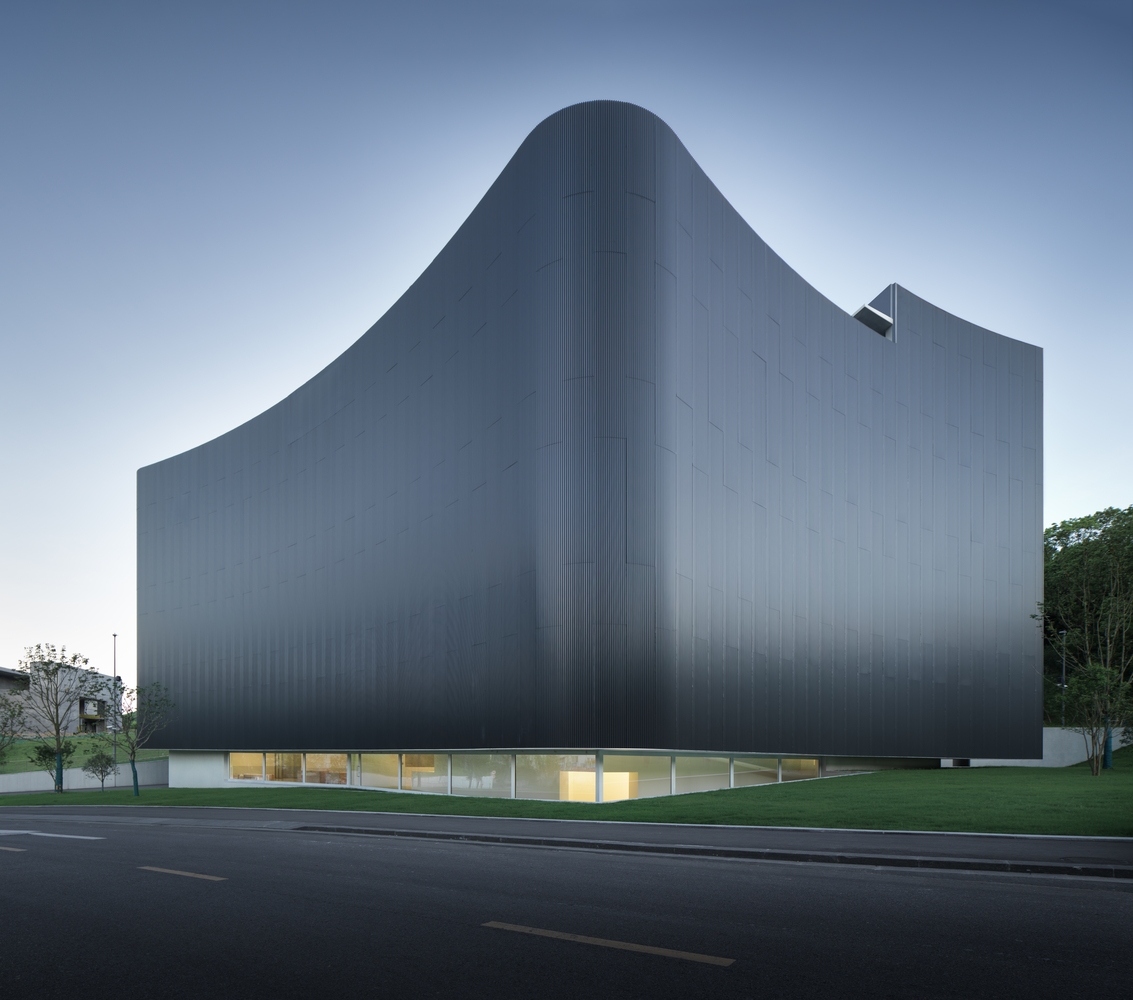 CARLOS CASTANHEIRA është pjesë e një brezi arkitektësh portugez të konsideruar si pasardhësit profesionistë të Alvaro Siza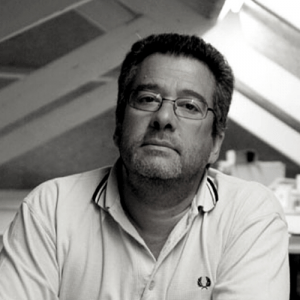 Karlos jetoi në Amsterdam, për nëntë vite ku punoi si Arkitekt dhe studioi në Akademinë Voor Bouwkunst Van Amsterdam. Në vitin 1993 ai themeloi praktikën e tij Carlos Castanheira & Clara Bastai, Arquitectos Lda. me arkitekten Maria Clara Bastai.
Ai ka qënë pjesë e jurisë në panele për konkurse ndërkombëtare, ka marrë pjesë në konferenca si dhe ka qenë i përfshirë në ngritjen e workshopeve dhe seminareve për edukimin arkitektonik, ka kuruar dhe organizuar ekspozita. Ai gjithashtu ka botuar një serë librash dhe katalogësh. Karlos ka bashkëpunuar me Arkitektin Álvaro Siza që prej kohës si student, në projekte të ndryshme kryesisht jashtë vendit por dhe në Portugali.
Carlos është vlerësuar me shumë çmime që prej vitit 2005 e deri sot. Shumë prej tyre përfshijnë National 2021 – Çmim nga platforma ndërkombëtare Archdaily në kategorinë: "Cultural Architecture Building of the year 2021", me projektin MOAE – Muzeu i Artit Huamao me arkitektin Alvaro Siza, Ningbo, Kinë.
Parku Saya
Parku Saya është një projekt i realizuar në vitin 2018 me një sipërfaqe prej 1370 m2. Àlvaro Siza dhe Carlos Castanheira kanë bashkëpunuar për të projektuar një kompleks ndërtimi që përbëhet nga tre pjesë të ndara të cilat funksionojnë si pavijon arti, një kishë dhe një observator. Saya Park është një volumetri e cila mbështillet nga nga betoni i ekspozuar, kështu duke u dalluar nga konteksti i gjelbër, ndërsa forma e tij gjarpëruese dhe shtrirja në tokë e bëjnë atë të përshtatet mirë me terrenin. Tekstura e kallëpit prej druri lë shenjë në beton, një gjest ky, që lidh materialin artificial me mjedisin e tijnatyror.
Nga një përshkrim i vetë arkitektit.
Ka projekte që lindin si nga sheshi i tyre ashtu edhe për të. Ka projekte që i krijojnë sheshet për veten e tyre. Pavijoni i Artit e modifikoi faqen e kodrës dhe gjithashtu iu përshtat asaj. Dhe ne të gjithë jemi përshtatur me bukurinë e këtij projekti. Kishte një vullnet të fortë për të ndërtuar këtë ide të veçantë në atë vend dhe të gjitha sfidat u tejkaluan. Rruga e pyllit gjarpëron midis mureve të larta prej betoni, të ashpër në teksturë, por elegante në formë. Më pas kalojmë një volmetri të izoluar, të destinuar për të studim dhe informacion; Libraria.
Observatori
Përfundimi pothuajse i papërpunuar i betonit të ekspozuar bie në kontrast me pastërtinë e formës. Pavarësisht pamjes së tij të thjeshtë, thelbi i kullës është kompleks. Funksioni është thelbi i arkitekturës së tij. Një kullë e ndërtuar me beton të ekspozuar qëndron në një kodër të vogël. Ajo është vendosur mbi luginë, duke u përpjekur për ta bërë atë më të ngushtë. Kurioziteti na tërheq në kullë, për t'u ngjitur dhe për të arritur majën. Në rrugën tonë në ngjitje, kalojmë dritaret që ekspozojnë pamje nga jashtë; pamje kalimtare.
Kantina e verës Taboadella
Pas arritjes në vendndodhje, pamja e vinotekës është e mahnitshme. Në distancë, shtëpia e madhe ka pamje nga paizazhi prej pesëdhjetë hektarësh, njëkohësisht duke e dominuar atë ashtu si dhe duke e përfshirë.
Një lumë i vogël, një degë e Dão, gjarpërinon duke përkufizuar kufirin e pronës në jugperëndim. Salla Vat, në fazën e parë do të akomodojë 400 fuçi më pas kjo hapësirë do të lejojë përfundimisht ruajtjen e 800 fuçive verë. Në hyrje një zonë e madhe i referohet pritjes së vizitorëve, për degustim dhe vlerësim të verës. Si një belvedere, me pamje nga prona dhe shtëpia e madhe, një veranda e madhe do të jetë një vend për të shijuar në kohën e lirë pirjen e një vere të mirë, e përqafuar nga pamja e vreshtit. Ndërkohë, rruga e vizitorit nëpër kantinë, si për specialistët ashtu edhe për dashamirët e verës, nuk kryqëzohet dhe nuk bie ndesh me rrugët apo qarqet e prodhimit të verës.
Klubi i golfit Taifong hapet në Changhua
Dy arkitektët portugeze e përfunduan pojektin në fund të 2009. Clubhouse-i përfshin hapësira për evente dhe aktivitete rekreative dhe kulturore. Ndërtesa demonstron një marrëdhënie të pasur midis peizazhit dhe kulturës lokale. Ajo do të njihet si Shtëpia Siza.
Sipas arkitektit, 'Ajo është nga ato ndërtesa që na befasojn, sepse ndërsa lëvizim përreth, është gjithmonë ndryshe, intriguese, dinamike, por jo ndërhyrëse'. Betoni i ekspozuar, prerjet këndore, hapjet dhe sipërfaqet e forta, hijet dhe reflektimet që zbresin nga lart, bien në ndërtesë. E vendosur në një terren të ngritur, ndërtesa arrin katër kate përgjatë rrugës drejt fushës së golfit dhe ka vetëm një kat aty ku është në nivel me gjebërimin.
Hapësirat e jashtme vendosen në një sekuencë që lehtëson lëvizjet që janë specifike për lojën: pritjen, provat, fillimin dhe mbarimin. Në kontekstin e një peizazhi shumë dramatik, ndërtesa vendoset në sfondin e saj; megjithatë bie në sy një vëllim i vogël. Një patio, i formuar nga tre mure betoni të ekspozuar në eksterier dhe një panel me pllaka me ngjyrë argjendi në interier. Objekti ofron një pauzë në një vend ku arti shkrihet me natyrën.
Asgjë nuk është e rastësishme, asgjë nuk është e pajustifikuar. Marrëdhënia midis hapësirës dhe funksionit është gjithçka.
MoAE – Huamao Museum of Art Education
Álvaro Siza
Muzeu i Artit dhe Edukimit në Ningbo zë vend përgjatë bregut verior të liqenit Donqian. Planimetria e tij ka një formë trekëndore, e zhvendosur nga mure të vazhdueshme, me qoshe të lakuara dhe jo këndore. Në të gjitha katet, hapësirat e brendshme zënë një brez në veriperëndim janë të zëna nga atriume, ashensorë, shkallë, shërbime dhe tualete. Një rrip i dytë është i zënë nga hapësira me përmasa më të mëdha: holl, bibliotekë, administratë dhe dhoma ekspozite.

Në eksterier një rampë këmbësorësh lidh rrugën kryesore të hyrjes për në muze me rrjetin rrugor të zonës së banimit dhe hotelit aty pranë. Synimi kryesor i projektit ishte që ai të bëhej pjesë e peisazhit natyror dhe ndërtesave paraekzistuese të planifikuara, duke ruajtur rolin e protagonistit që i përshtatet një ndërtese publike dhe kulturore.
Carlos Castanheira – I vogël nga jashtë dhe i jashtëzakonshëm brenda
Muzeu duhet të jetë i madh. Brenda. Muzeu duhet të jetë i ndritshëm. Brenda. Muzeu i Arsimit të Artit është një muze i vogël që është i jashtëzakonshëm brenda. E mbështetur në shpatin e kodrës, forma e saj e valëzuar rri pezull mbi tokë. Është intriguese në elegancën dhe misterin e saj. Asgjë nuk është e dukshme në këtë ndërtesë të vogël. Hyrja kryesore aksesohet pasi kalon formën e ndërtesës dhe përjeton një ngjeshje të imponuar, thithëse, për t'u lëshuar më pas në një hapësirë ​​të madhe, në lartësinë e plotë të ndërtesës, ku një rampë gjarpëruese lidh të gjitha nivelet e katit. Ky ushtrim i modifikimit të formës është i vazhdueshëm. Nga ana e jashtme ai është i varur mbi tokë pasi valëzohet në veshjen e tij metalike. Ai pasqyron dritën e ditës në ndryshim që e bën formën të lëvizë dhe të transformohet.I Pandërprerë. Brenda, qetësia introspektive e hapësirave të ekspozitës është në kontrast me lëvizjen e vizitorëve që qarkullojnë në zbrazëtinë e madhe. Dinamizmi mësohet përmes Artit. Madhësia nuk ka rëndësi, por një muze duhet të ketë një shpirt të madh.
Njihuni me CARLOS CASTANHEIRA, në Forumin Ndërkombëtar të Arkitekturës dhe Inxhinierisë SHARE Tirana 2022.
Regjistrimet janë të hapura në https://share-architects.com/about-share-tirana-2022-forum/.
Anëtarët e SHASH përfitojnë një zbritje të veçantë për regjistrimin dhe do të paguajnë vetëm 14 euro.  Kodi promocional është i disponueshëm këtu (kliko).
Forumi SHARE Architects ka krijuar në 25 vitet e fundit një platformë thelbësore rrjeti komunikimi për profesionistët në industritë e AEC (arkitekturë, inxhinieri dhe ndërtim) nga Evropa Qendrore dhe Juglindore. Forumet krijojnë një platformë efikase për të kontaktuar dhe kuptuar diversitetin e fenomeneve të arkitekturës bashkëkohore. Aktualisht, eventet SHARE mbahen në 15 vende nga Evropa Qendrore dhe Juglindore dhe Komuniteti SHARE ka mbi 50.000 anëtarë në mbarë botën. Për shërbimine ndaj klientit, rezervime dhe mundësi sponsorizimi, ju lutemi të na kontaktoni në share@abplusevents.com.