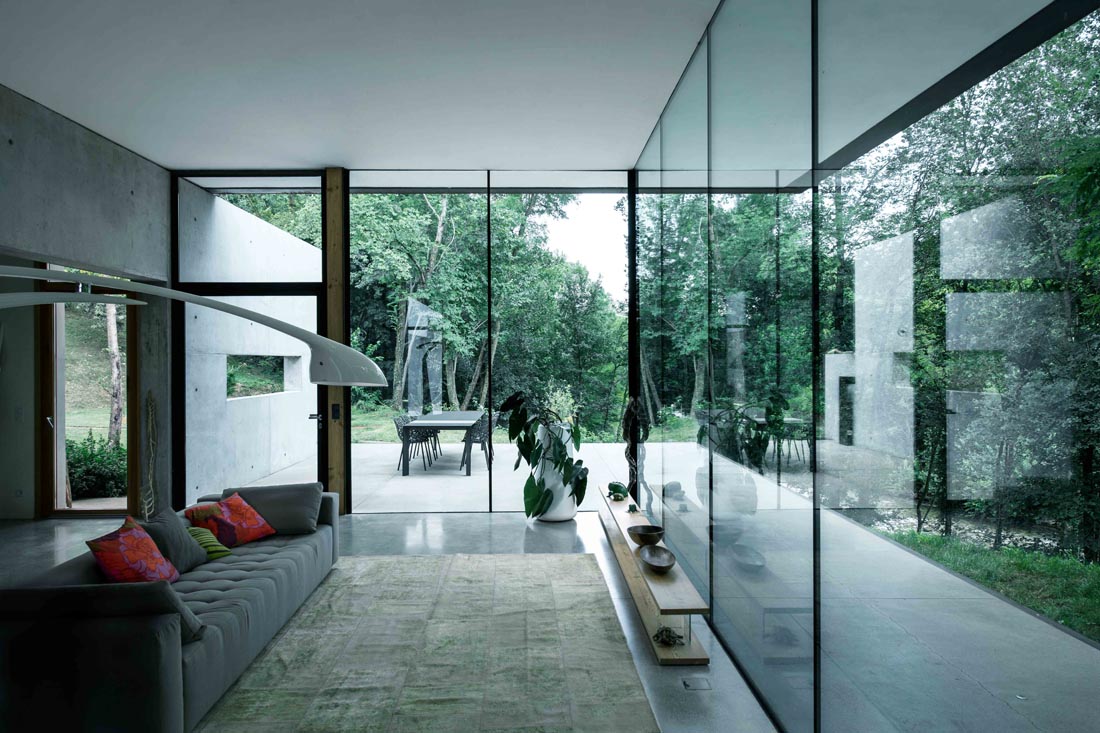 Breathtaking Riverside Cabin project will be presented at GIS Bucharest 2016
Architect and product designer Robby Cantarutti (Robby Cantarutti and Partners) will be attending GIS Bucharest 2016 (March 22 – 23), with the support of the Italian Cultural Institute in Bucharest, where he will talk about the Riverside Cabin, Firmano project, winner of Residential Building of the Year – Single Occupancy, LEAF AWARDS 2015. Robby Cantarutii will hold his presentation on the second day of the event, in the RESIDENCES Plenary Session of GIS Bucharest 2016.
Professionally active for over 20 years, Robby Cantarutti was born in Wuppertal Germany and graduated from the University of Venice in 1995. In the same year he founded his own office in Udine, Italy, and since 1996 he has been a freelance architect in Udine. He is also an industrial designer and a professor of Industrial Design at The Ipsia Institute in Udine.
Robby Cantarutti and Partners is on an ongoing pursuit of constructional and residential solutions in response to the needs of contemporary living. The architects of the office have spent years of work focused on simplifying their language, with the aim of achieving clean lines and simplicity in the use of space. Their craft finds its inspiration in the artistry that has allowed the "made in Italy" brand to be recognised in the whole world and which, suitably well versed in the new technologies relating to materials and constructions, becomes the embryonic and executive expression of a living culture with no geographical limits.
From a willingness and pride taken in contributing to the development of the landscape come proposals that aspire to embed themselves in the natural and human geography, enriching it without violating it, suggesting sensations that dialogue respectfully with the environment all around them.
This is the basis for some of the projects of Robby Cantarutti and Partners, undertaken both in Italy and abroad (Libya, Saudi Arabia, Nigeria, Canada and India). For each commission solutions have been devised that cater for the specific living requirements, from the functional as well as the cultural and environmental perspectives.
Selected awards of the office:
• LEAF Awards – Residential Building of the Year (2015)
• Red Dot Award, Germany (2010)
• Design Excellence, USA (2008)
• Neocon Award, USA (2007)
• Delta Award, Spain (2007)
• Catas Award, Italy (2003)