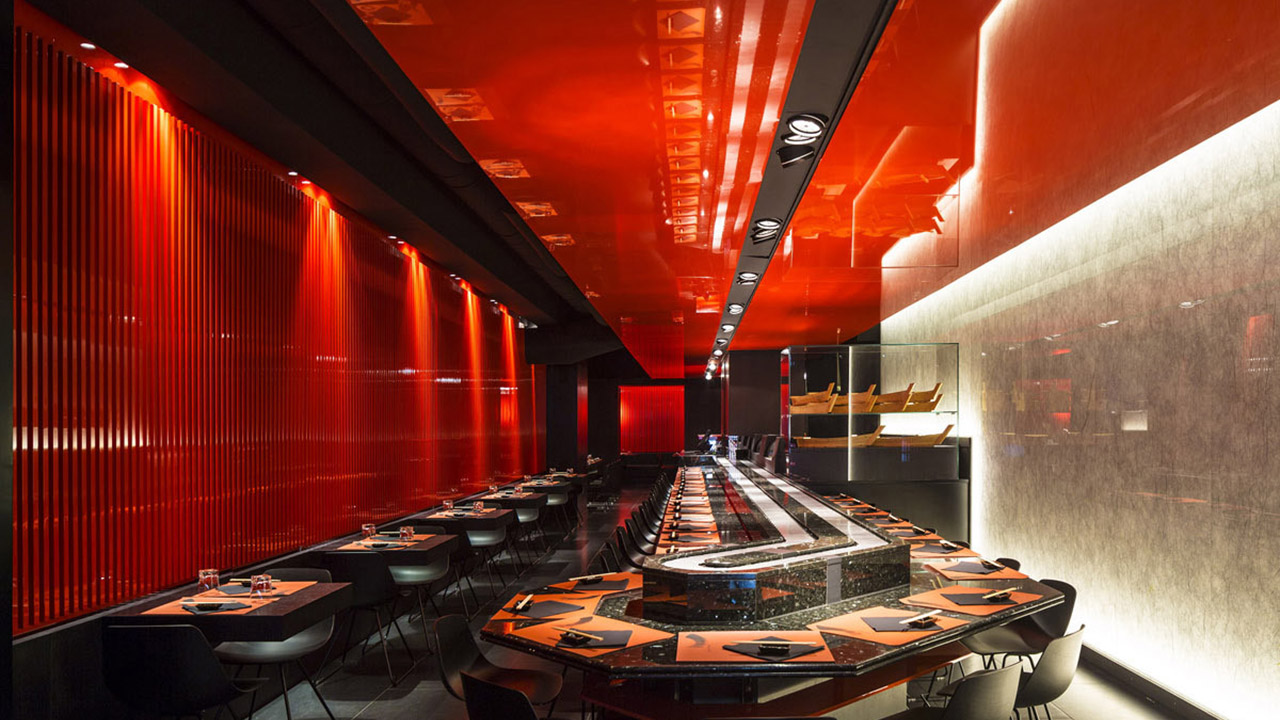 Zen Sushi Restaurant, an architectural walk with Carlo Berarducci
Carlo Berarducci, founder of Berarducci Architecture, Italy, and finalist of INSIDE World Festival of Interiors and LEAF Awards 2015, Restaurants, will be a speaker of GIS Bucharest 2016, with the support of the Italian Cultural Institute in Bucharest.
Carlo Berarducci is a magna cum laude graduate of Sapienza – Università di Roma, where he became a Doctor of Architecture Theory with the paper "Art and Architecture, from the raw material to the miracle, the relationships between the languages ​​of art and architecture".
About the project
Zen Sushi Reustaurant is more of an architectural walk than just an interior design project. This is a Japanese restaurant in Rome, inspired by the walkways in the forest bordered by the succession of blacks and glossy orange-red wooden portals, which lead to the temples of Fushimi Inari in Kyoto, of which reproduces colors and suggestions.
Zen Sushi was the first Japanese restaurant to bring in Italy the Kaiten, the particular conveyor belt to serve freshly prepared sushi on colored saucers indicating prices. On the tenth anniversary of the restaurant in Rome the property wanted to give a new look. The design challenge was to create a space with a truly Japanese essence in a contemporary way.
The design challenge was to create a space with a truly Japanese essence in a contemporary way recreating the suggestion of colors and materials of the temples of Kyoto.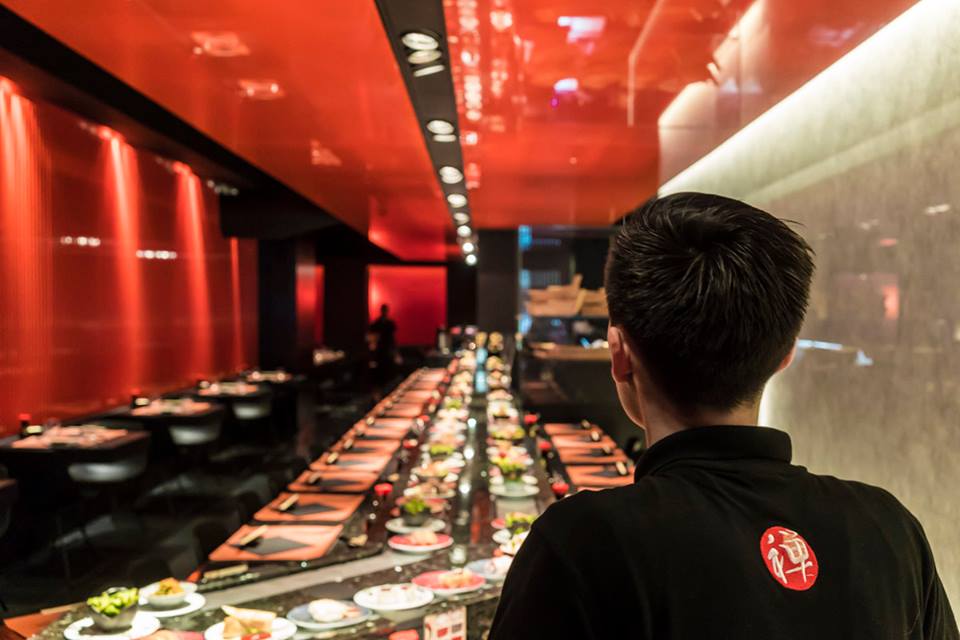 The project is conceived as a process, a sequence of steps and direction changes, which gradually reveal the environments without closing the perspectives, invite you to explore the interior spaces. Dividers and walls formed by the close succession of hundreds of vertical elements of black wood lacquered from one meter up of glossy red-orange drive and mark the going throw, and red orange reflecting suspended ceilings identify the different areas of the hall, the sushi bar and the table rooms.
Awards of the project
• 2015 LEAF AWARDS – Restaurant
• 2015 "BAR-RISTORANTI-HOTEL D'AUTORE" Award
• Winner2015 INSIDE WORLD FESTIVAL OF INTERIORS – Restaurant, Finalist