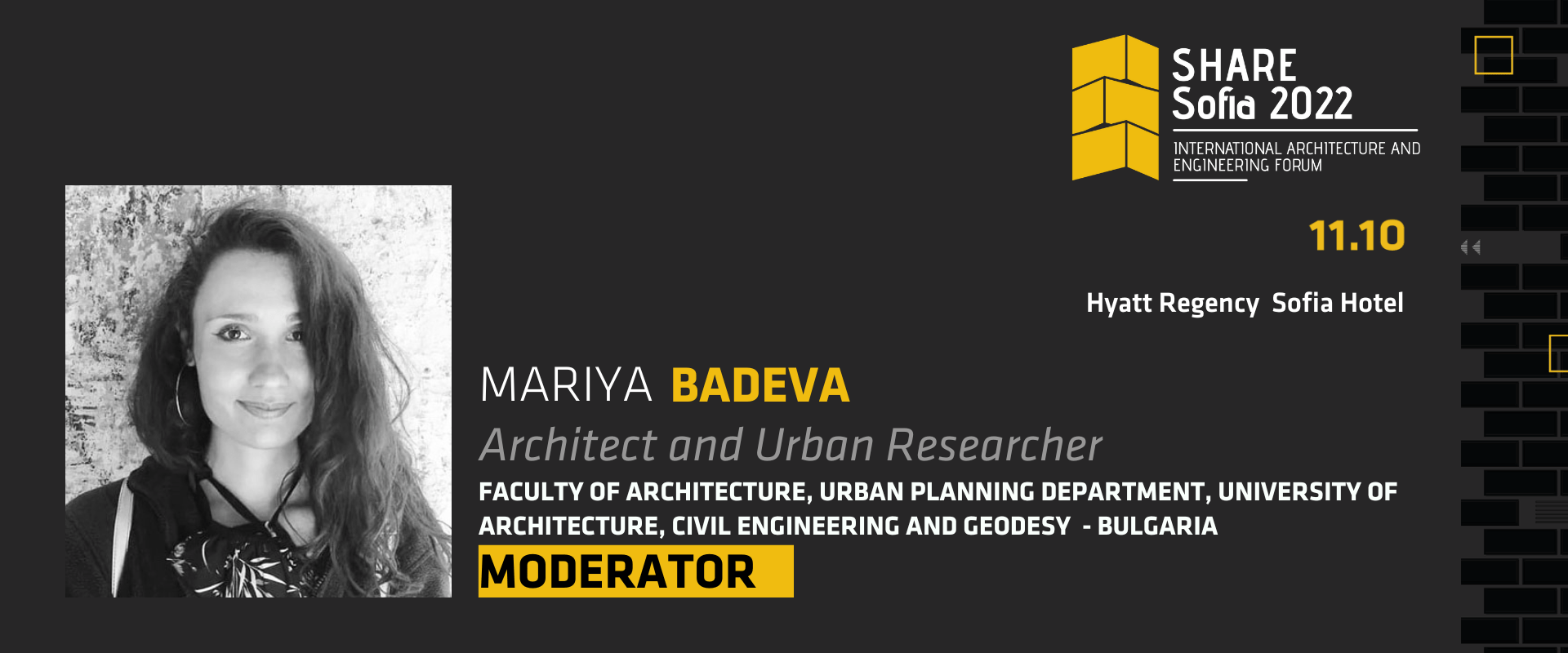 Arch. Mariya Badeva, moderator at SHARE Sofia 2022 Forum
MARIYA BADEVA IS AN ARCHITECT AND URBAN RESEARCHER.
She is currently a Youth Delegate of Bulgaria to the UNITED NATIONS and a youth delegate to the Congress of Local and Regional Authorities at the Council of Europe. Mariya holds a Master of Architecture from the Bartlett School of Architecture, UCL , London where she obtained distinction in her history and theory thesis. She is currently a PhD Candidate in Urban and Territorial Planning researching on the topic of placemaking.
Awards of the speaker:
Honourable Mention & Top 10 Finalist – International Competition for a World EXPO PAVILION -Design Your National Pavilion;
CITY ACADEMY AWARDS 2019, II Prize, Category "Urban Environment, Buildings and Infrastructures";
1st Prize Award, the CITY ACADEMY AWARDS 2018 National Competition, Category – Cultural and Historical Heritage of the City;
The City Academy Awards 2016 – 3rd Prize in Category: "Facades, Colours , Harmony" , Sofia, Bulgaria;
Second Prize Harbin, China – Redesign of Harbin Railway Station, China, awarded by Architectural Society of China and Cultural & Education Sector of British Embassy;
Best Conservation Prize – Harbin, China; Redesign of Harbin Railway Station, China awarded by Architectural Society of China and Cultural & Education Sector of British Embassy;