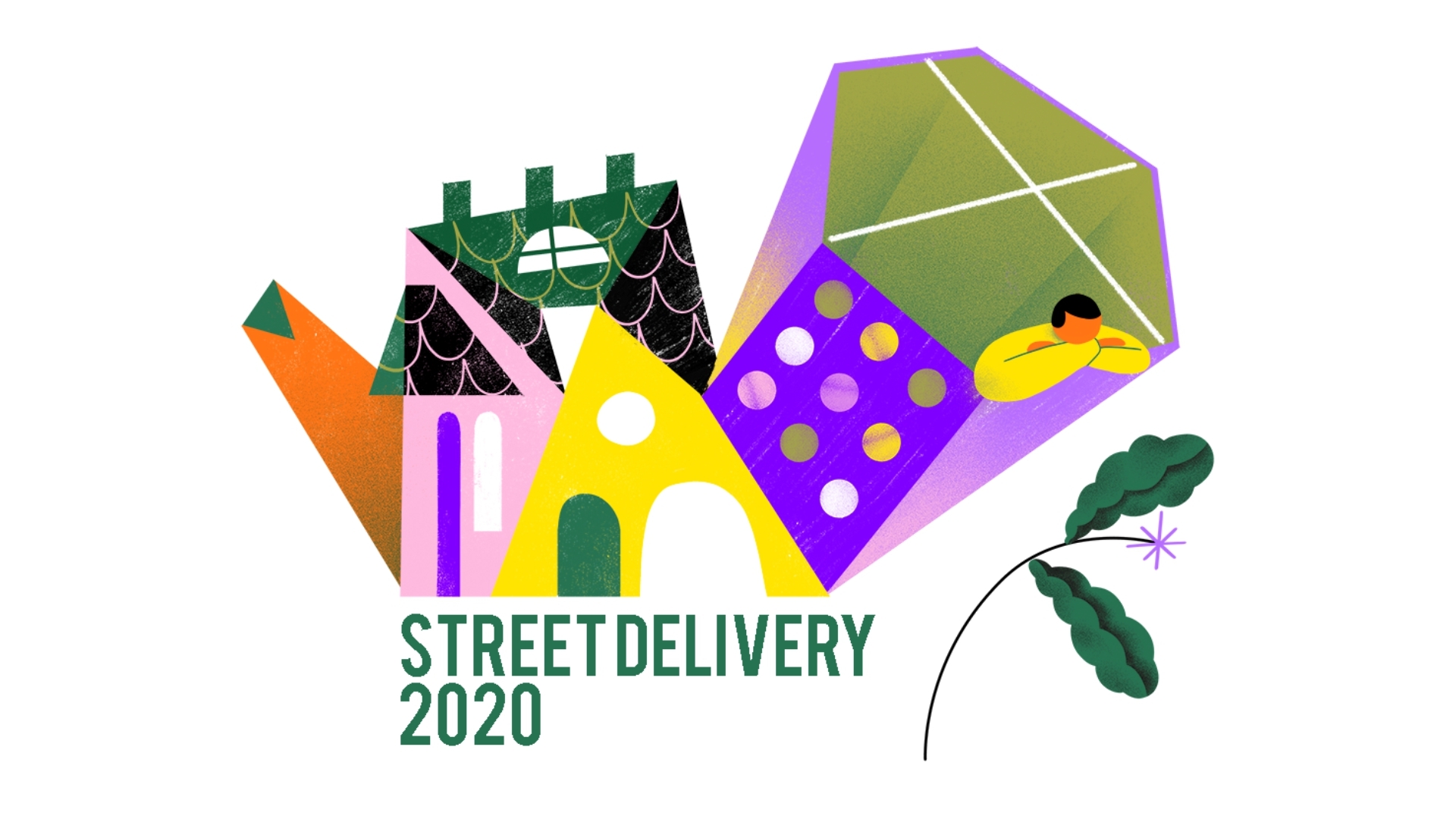 STREET DELIVERY 2020: RE:SOLUTIONS | OPEN CALL FOR PROJECTS | JULY 3-5, 2020 | BUCHAREST
After 14 years of uninterrupted presence in the public space, this year Street Delivery will not be able to gather the usual crowds in the streets due to the ongoing pandemic. It will spread throughout the city instead with small, insular projects, all dedicated to the current theme: ReSolutions, July 3- 5.
Amidst a challenge like we've never seen before, Street Delivery invites its audience to find new ways of reclaiming the public space. Thus, the event becomes a framework for great ideas, hosting case scenarios for a new normality, in shapes and sizes that can vary from diaries to small interventions in public spaces, to art happenings, to social campaigns and community projects, all brought together by their aim of redefining shared spaces and reactivating neighborhoods.
Over the last few months, little improvements at local level in most aspects regarding day to day life have become essential - perhaps just as much as tackling the tricky issue of the climate crisis, initially announced as the theme of our annual event. The pandemic only accelerated inevitable processes that were already ongoing. Individual safety and comfort need to be redefined at a proximal neighborhood level. – Dorothee Hasnas, OAR
Thus, Street Delivery 2020 morphs into a puzzle structure, spread throughout the city and recomposed online. Communities will be called upon to find solutions for co-living that will improve the quality of life and their ability to manage present and future crisis situations. Winning back public space for pedestrians has become necessary now, more than ever.
This edition aims to open neighborhoods for their residents and to find new ways of bringing people together, despite the necessary social distancing. We challenge communities to work together to redefine their spatial proximities. We search for common solutions to improve our ways of life and make them more sustainable and better prepared for future crisis situations. Personal resolutions can become future solutions for our communities. – Timea Hont, Street Delivery coordinator
RESOLUTIONS FOR OUR CITIES: CALL FOR PROJECTS
As we do every year, Street Delivery launches an open call for projects that reconnects people to their neighborhoods, but this year the challenge targets areas all around the city. Interventions can be defined in many ways: from a spontaneous drive-in cinema in an urban parking lot to a carpentry workshop behind a collective dwelling, to an urban guerilla gardening initiative or a photographic exhibition expressing the isolation anxiety – or even a mural painting that brings color and joy to short walks.
Projects can be submitted in the following categories (it can also be a general concept, applicable in other ways):
ACTIVATING URBAN SPACES = urban projects that can improve life for communities
PARTICIPATORY CULTURE = cultural projects, personal
ARTISTIC INTERVENTION = art projects that bring back life to public spaces
BRINGING COMMUNITIES TOGETHER = social projects to support communities and build stronger social connections
COLLECTIVE MEMORY = journaling projects that gather information to document the impact of the crisis and of the transition period
Together with our sponsors, Street Delivery will give financial support in the amount of 500 euro each to 10 outstanding projects. Depending on the dimension of the proposed actions our team will also contribute with ideas, contacts and logistics. Most projects will be available on-line through a special program of live streaming during the event weekend (July 3- 5).
Projects can be submitted at the following link: https://bit.ly/2AnJCFj
SUBMISSION DEADLINE: 15TH OF JUNE 2020
The selection results will be announced on the 22nd of June on our event website → street.delivery
Street Delivery București is an event organized by the Cărturești Foundation and the Order of Architects in Romania, and OAR strategic project financed through the #TimbrulDeArhitectură Fund.
În 2020, Street Delivery will take place in 10 cities in Romania and Moldova: Bucharest, Timișoara, Iași, Cluj-Napoca, Baia Mare, Bacău, Craiova, Sibiu, Oradea, Chișinău.
Our manifesto: street.delivery
Details
Visual identity: Alina Bohoru