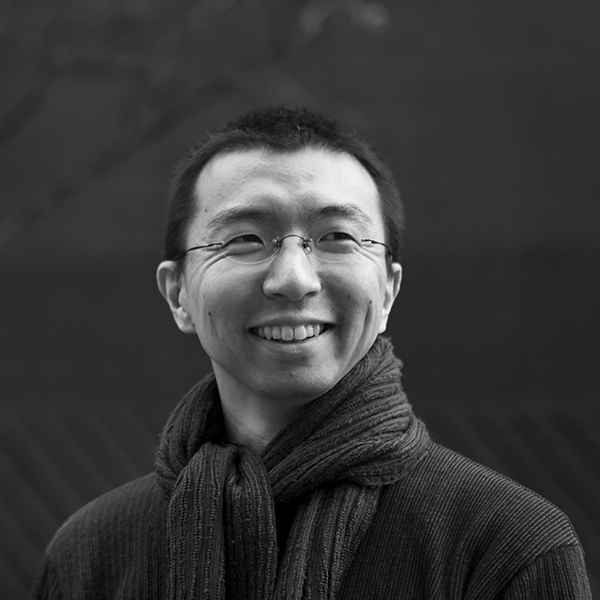 Sou Fujimoto – special guest at SHARE Sofia 2018
SOU FUJIMOTO, one of the greatest Japanese architects of the moment established his architectural practice Sou Fujimoto Architects in 2000. Since then he was awarded many distinctions, being World Architecture Festival winner in the Private House category in 2008, receiving a RIBA International Fellowship in 2012 and being named by The Wall Street Journal the Architecture the Innovator of the Year 2014. He was the youngest architect to accept the 2013 Serpentine Gallery's invitation at 41. The three-dimensional steel grid cloud has been rewarded with a great enthusiasm as many of his works, that doesn't aim just to define a structure and enclose a space—the basic function of architecture—but to make people relate to spaces in new ways.
His works fit into the place between the natural and the human artificial, with a complex interpretation of spaces and forms as revealed by his many homes in Japan: the T House,  House N,  or some of his large-scale projects White Tree (L'Arbre Blanc), Wooden Mixed-Use Tower for Bordeaux, Taiwan Tower.
His vibrant composite spaces, the primitive futures",  are a synthesis of nature and architecture, working with the ordinary in an extraordinary way in to contribute to the generous enrichment of the architectural language.
For registration and more details about the event click on the link (click)
The SHARE FORUM brings together each year hundreds of practising architects and contractors from Europe, Asia and the United States of America, becoming one of the most important networking platforms for the construction-related fields in Central and Eastern Europe. Its annual editions are a constant relevant presence in Warsaw and Krakow (Poland), Budapest (Hungary), Bucharest (Romania), Sofia (Bulgaria), Belgrade (Serbia), Athens (Greece) and Skopje (Macedonia).
ABplus Events, as Professional Trade Events and Congress Organizer, is the creator of the concept of the national network of construction trade shows. Our experience in the Central and Eastern European market positions our events as one of the most effective international forums in the region, a source of constantly updated information, supporting the continuous training of specialists and the promotion of young talents. For 20 years we have been in pursuit of excellence in the fields of architecture and construction, through these international events organized for architects and contractors, in cooperation with our partners, the national chambers of architects, architecture and construction institutions and associations.
Sponsorship opportunities please contact:
E: share@abplusevents.com
Follow us on:
Facebook: https://www.facebook.com/abplus/
Twitter: https://twitter.com/ArchTradeEvents
Or visit our website: http://share-architects.com/