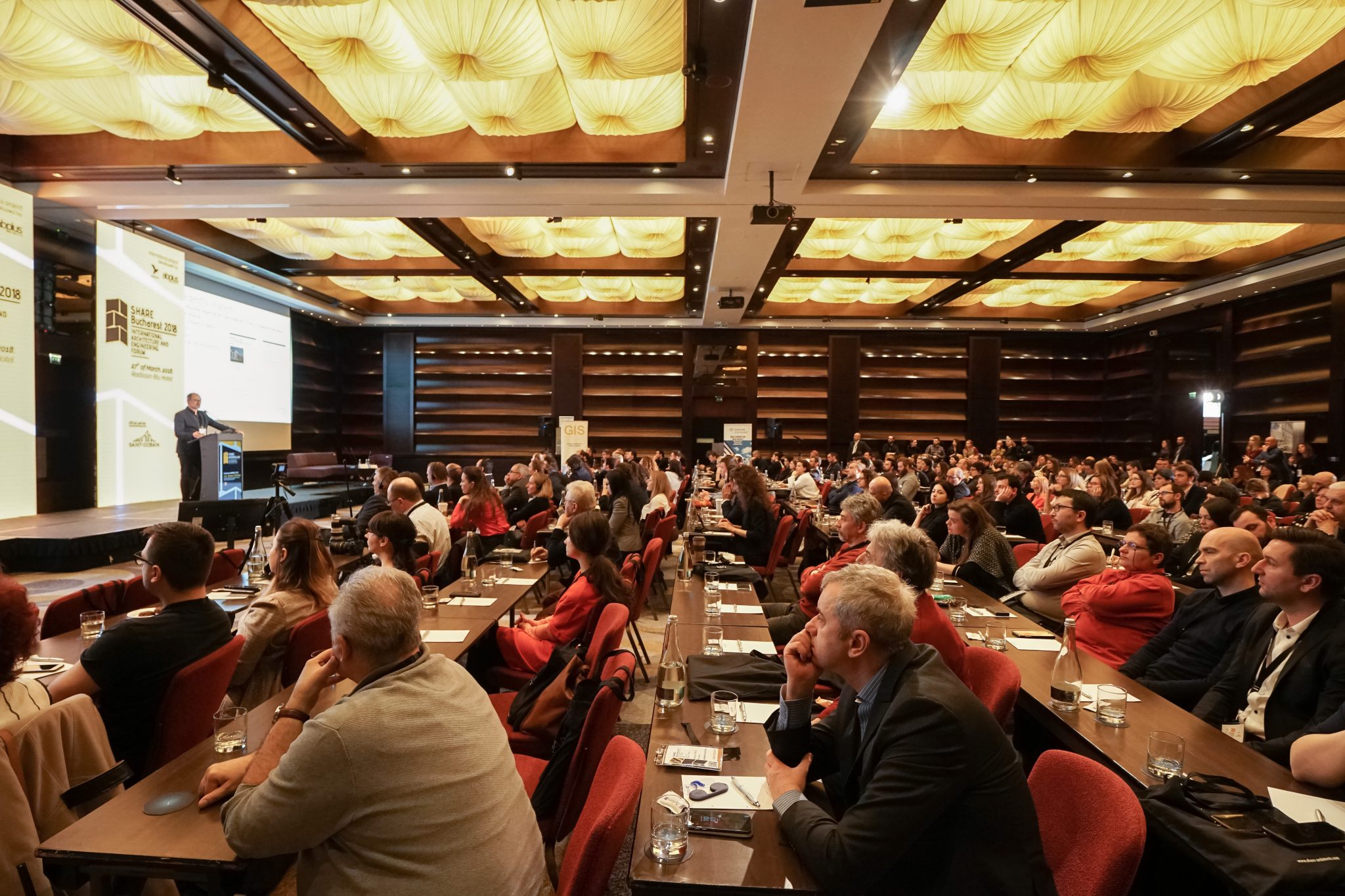 SHARE -The International Architecture and Engineering Forum will be present in Sofia on 7th of June and it brings together specialists from 14 countries
Globally renowned architects together at one of the most effective networking platform in Central and Eastern Europe
SHARE SOFIA 2018 brings together principal and senior architects from leading practices to discuss and gain inspiration from each other.
The lectures are based on present projects that shape a promising future, innovation in architecture and engineering, on explorations of new materials and technologies for designing a smart and sustainable built environment.
The event will gather a series of outstanding speakers from 14 countries: Bulgaria, Italy, Turkey, UK, Romania, Iran, Poland, The Netherlands, France, Ukraine, Belgium, Macedonia, Albania, Serbia to celebrate architectural excellence through their most recent internationally acclaimed projects;
SHARE Sofia 2018 will also host The Bulgarian Architecture Awards, bringing together innovative ideas of the Bulgarian architectural approach. It is an ambitious  event for excellence in the design and execution of the space built in Bulgaria. Projects are assessed not only aesthetically and technically, but also in terms of the social, cultural, and economic impact they have on the general public.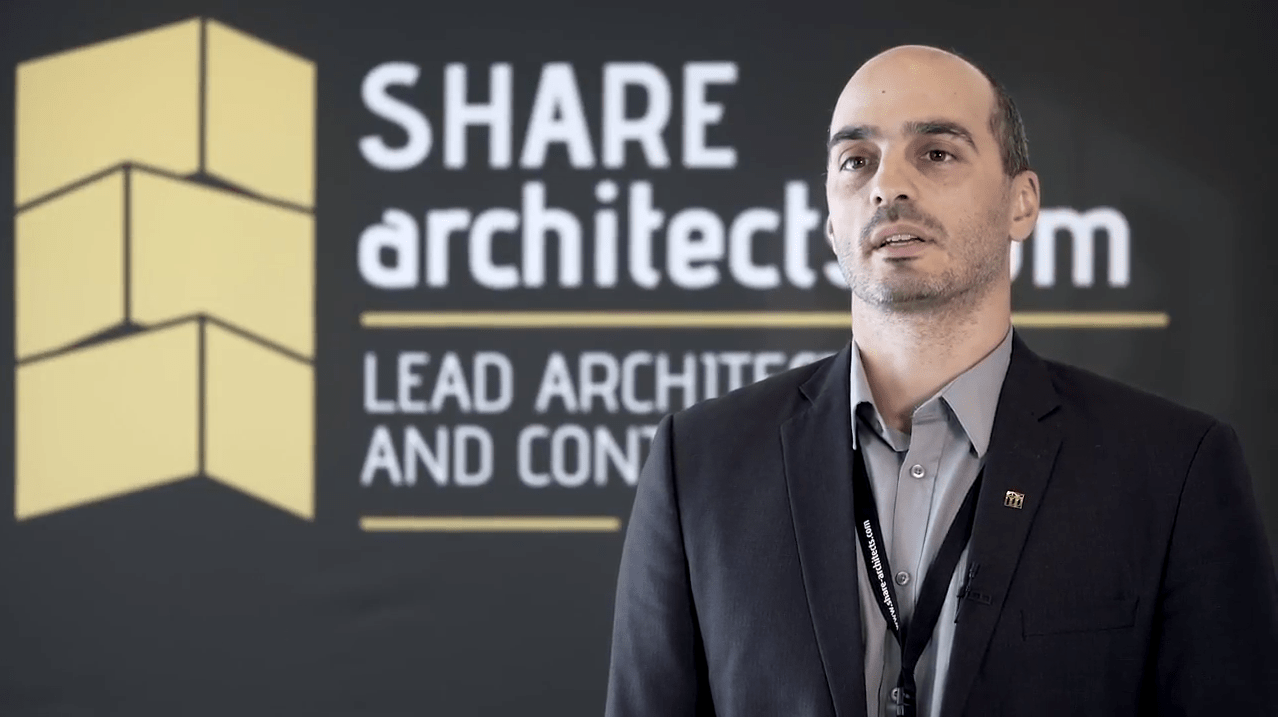 The Chairman of SHARE Sofia 2018 will be the President of the Chamber of Architects in Bulgaria (KAB),  Mr. arch. Borislav Ignatov.
The SHARE Sofia 2018 – International Architecture and Engineering Forum will offer to the participants the opportunity to meet one of the most awarded architects, arch. Ian Ritchie – Founder of Ian Ritchie Architects / UK. He will present his project: "The Sainsbury Welcome Centre for Neural Circuits and Behavior 2018. Ian Ritchie is a British architect, poet, and artist who founded Ian Ritchie Architects in 1981. His projects include the RIBA Award-winning Terrasson Greenhouse and London Regatta Centre, and American Institute of Architects Award-winning Royal Shakespeare Company Courtyard Theatre.  He has chaired international juries including the Sterling Prize, and he was also the first foreign architect to receive the French Academie d'Architecture Grand Silver Medal for Innovation.
This edition's Keynote Speakers will be:
arch. Jeroen SCHIPPER, Partner Orange Architects, The Netherlands (CTBUH 2016 Tall Building Award for the Middle East & Africa region). Orange Architects is a multidisciplinary design firm, working internationally in the fields of architecture, interior design and urban planning. The goal is to guide clients on a successful path towards inspiring, powerful and rich environments in every design-scale. From urban (re)development to product design; from collective housing to luxurious villa; from office planning to private interior.
arch. Krzysztof INGARDEN, President INGARDEN & EWY ARCHITECTS, Poland (Meetings Star Award – the best convention centre in Central and Eastern Europe 2017);
arch. Kerem YAZGAN, Managing Partner Yazgan Design Architecture, Turkey (Premium Project in Best Office Building and in Best Architectural Design at YDA Center – Sign of the City Awards 2017); In his practice, he is continuously searching and developing flexible, free, systematic and lucid relationships between architectural design approaches that clearly define the conceptual, production, and construction phases;
Sir Philippe SAMYN, Founding partner, Samyn and Partners, Belgium;1st Prize in 2017 at European Architecture Awards and Grand Officer of the Order of the Crown.
The arch. Anouk LEGENDRE will be also Keynote Speaker for SHARE Sofia 2018.  She is Partner at X-TU Architects studio in France, and will present her project: "La Cité du Vin". Some of her most important awards are: 2016: Mies van der Rohe Award, Nomination; 2015: Architecture and Landscape Gold Medal, Milano; 2014: Paris Shop & Design Award and 2013: Academy Korean Architects Prize.
Other great presences at SHARE Sofia 2018 will be: the lighting designer arch. Colin BALL, he is the Lighting   Director of BDP – Building Design Partnership Ltd. in UK. Colin BALL, Lighting designer – Lighting Director, BDP-Building Design Partnership Ltd, UK;
Shortlisted at "Aga Khan Award 2016" – arch.Habibeh MADJDABADI, Owner/ Principal HabibehMadjdabadi Architecture Studio/ Iran will be a guest speaker at SHARE Sofia and  she will present the project: "Humanizing Architecture: The Value of Human Approximation along the Process of Design and Construction".
SHARE SOFIA  2018 acts as an effective platform for networking, business, inspiration, exchange of ideas and transfer of knowledge.
The event is organized by ProEvent Association, ABplus events together with The Chamber of Architects in Bulgaria.
The SHARE FORUM brings together each year hundreds of practicing architects and contractors from Europe, Asia and the United States of America, becoming one of the most important networking platforms for the construction-related fields in Central and Eastern Europe. Its annual editions are a constant relevant presence in Warsaw and Krakow (Poland), Budapest (Hungary), Bucharest (Romania), Sofia (Bulgaria), Belgrade (Serbia), Athens (Greece) and Skopje (F.Y. R. Macedonia).
The Architects members of the Chamber of Architects in Bulgaria (KAB) can register at the event for free on www.share-architects.com.