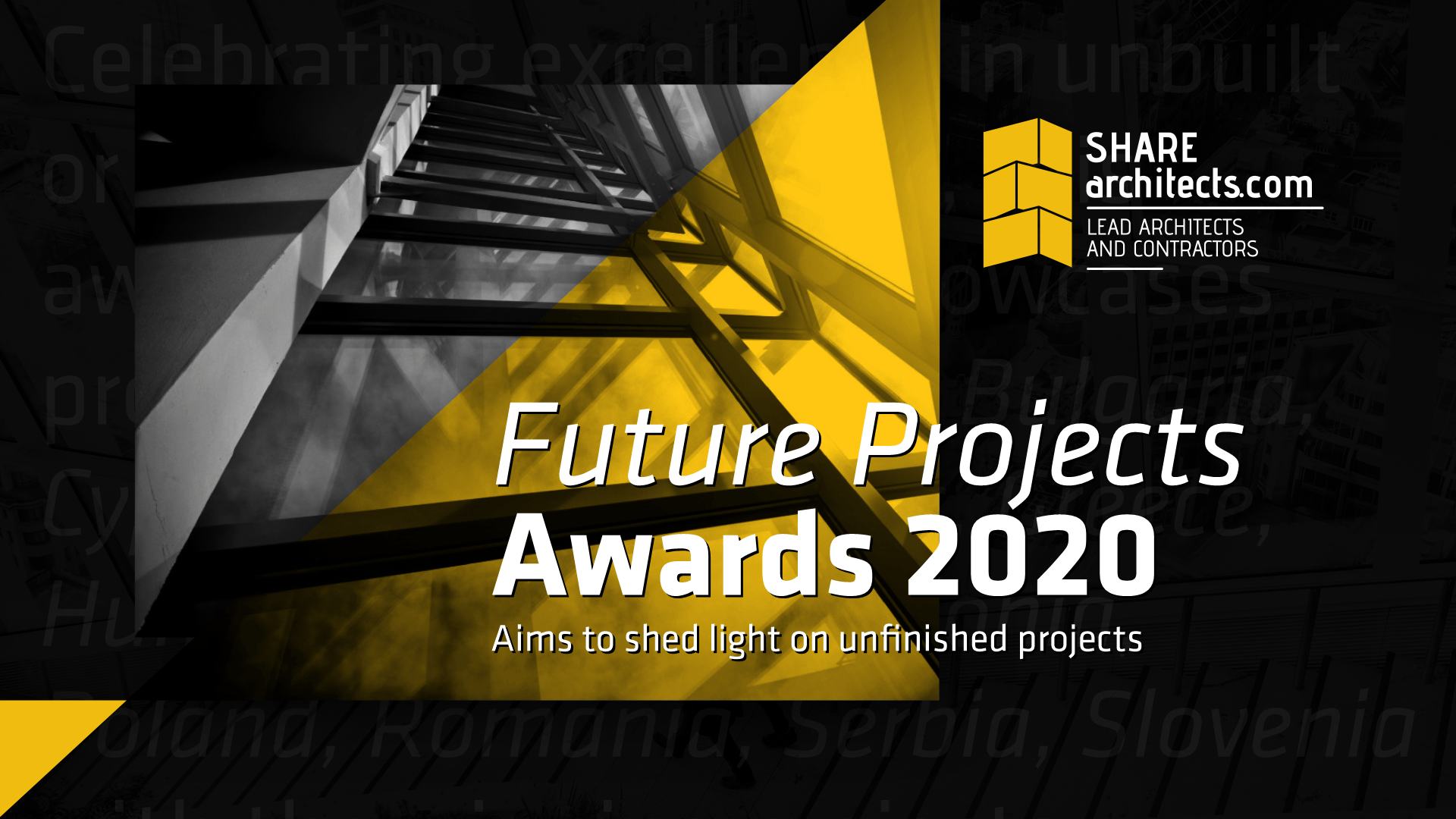 SHARE FUTURE PROJECTS AWARDS 2020
"SHARE Future Projects Awards" is addressed to the trio: architect, contractor, investors from: Albania, Bulgaria, Cyprus, Greece, Hungary, Romania, Poland, Serbia, Slovakia, Slovenia, North Macedonia.
Created to bring forward and promote the accomplishments in the field of constructions, each edition aims to shed light on unfinished projects from the respective country.
3 STAGES. INTERNATIONAL ACCLAIM. WORLD RENOWN JURY. PROMOTION & NETWORK.
Architectural awards are offered many times for what has been accomplished. "SHARE Future Projects Awards" will highlight what has not been released yet but will be – architectural ideas that find themselves in the most joyful stage for those who built up the future, labeled as the "project".
The international jury will propose and award the most valuable projects, supporting their development and drawing attention towards the near future.
"We will have the opportunity to observe and analyze the most provocative ideas that will come to life through the efforts of those who initiate, shape, and raise them up"
– Florin Mindirigiu, SHARE Architects founder.
ENTRIES ARE NOW OPEN!
For projects developed in / Deadline of submission
SLOVENIA/ 2nd September 2020 Find out more!
BULGARIA/ 16th September 2020 Find out more!
ROMANIA/ 25th September 2020 Find out more!
APPLY FOR "SHARE Future Projects Awards"!
The projects can be entered in one or multiple categories as follows:
1. PUBLIC ARCHITECTURE
2.COMMERCIAL & OFFICES / REFURBISHMENT IN ARCHITECTURE / INDUSTRIAL
3.RESIDENTIAL ARCHITECTURE
4.HOSPITALITY & INTERIORS