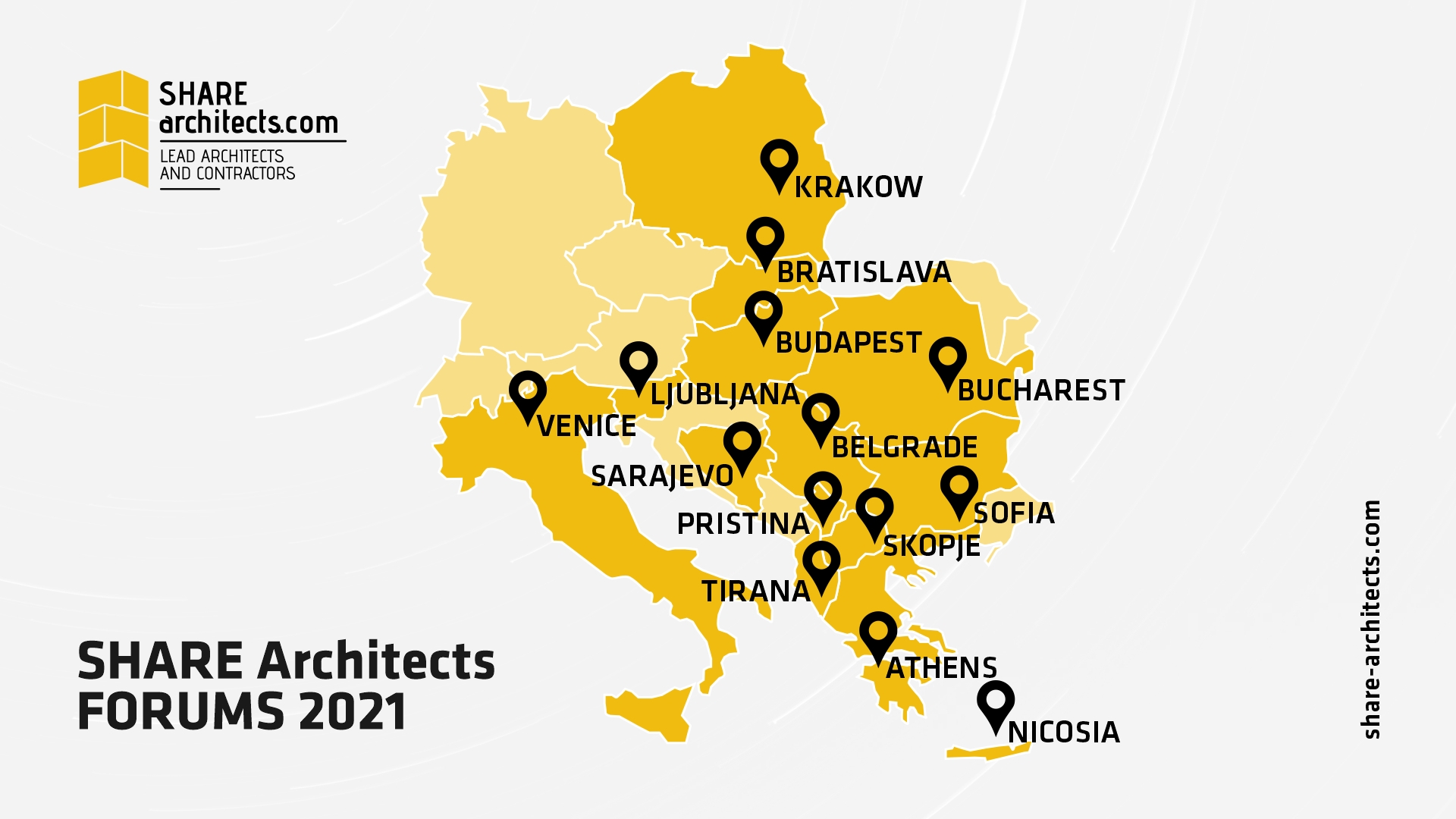 SHARE Architects opens the registration period for the 2021 program of events
Open call for registration launched for speakers, companies and participants at the Central and South-Eastern European leading events in the AEC industry.
The schedule of events under the patronage of SHARE Architects includes 24 events in 15 Central and South-Eastern European countries. The planning of events follows a gradual return to a physical format starting with the second part of 2021, whilst continuing to offer virtual and hybrid experiences when limited by the COVID-19 pandemic. All events offer the adequate framework of networking to professionals from the AEC industry in Albania, Bulgaria, Bosnia & Herzegovina, Cyprus, The Czech Republic, Greece, Hungary, North Macedonia, Poland, Slovakia, Slovenia, Serbia, Romania.
2021 Premieres
SHARE Architects Days – the ultimate trade show for not only architecture offices but also investors in the search for the right architect for their project. The event is addressed to all 15 countries in which SHARE Architects is present and it will virtually take place between 13-16th of April 2021.
Bosnia – Herzegovina and Kosovo – join the SHARE Architects network in 2021. SHARE Architects will take place in Sarajevo on the 9th November and Humans of Architecture on the 14 May in Pristina.
Humans of Architecture – one evening dedicated to personalities behind the poignant architectural projects. It brings to stage the intellectual biography of a remarkable figure from the field in one exclusive event where we don't talk about projects, but the architect.
Inglass – Glass architecture and engineering The program of 2021 brings to your attention several distinct thematic events on the use of glass in architecture and glass engineering in each of the 3 regions – SEE, Western Balkans, CEE.
---
Register your interest for 2021
SHARE Architects has launched the open call for applications. You can express your interest by filling in the form and you will be updated when new information is released.
REGISTER YOUR INTEREST FOR 2021
---
Downloads
DOWNLOAD THE PRESS RELEASE
---
Related images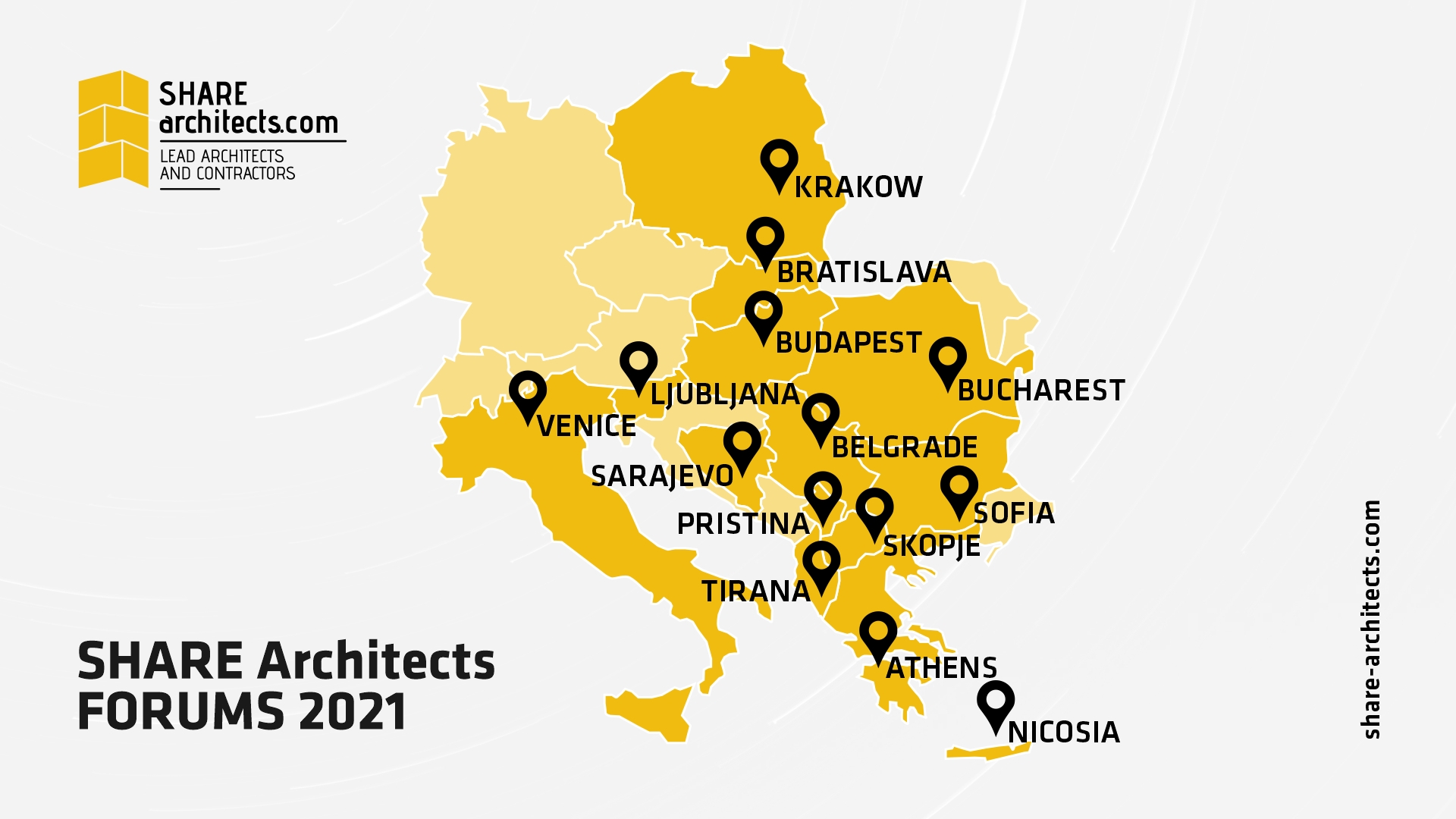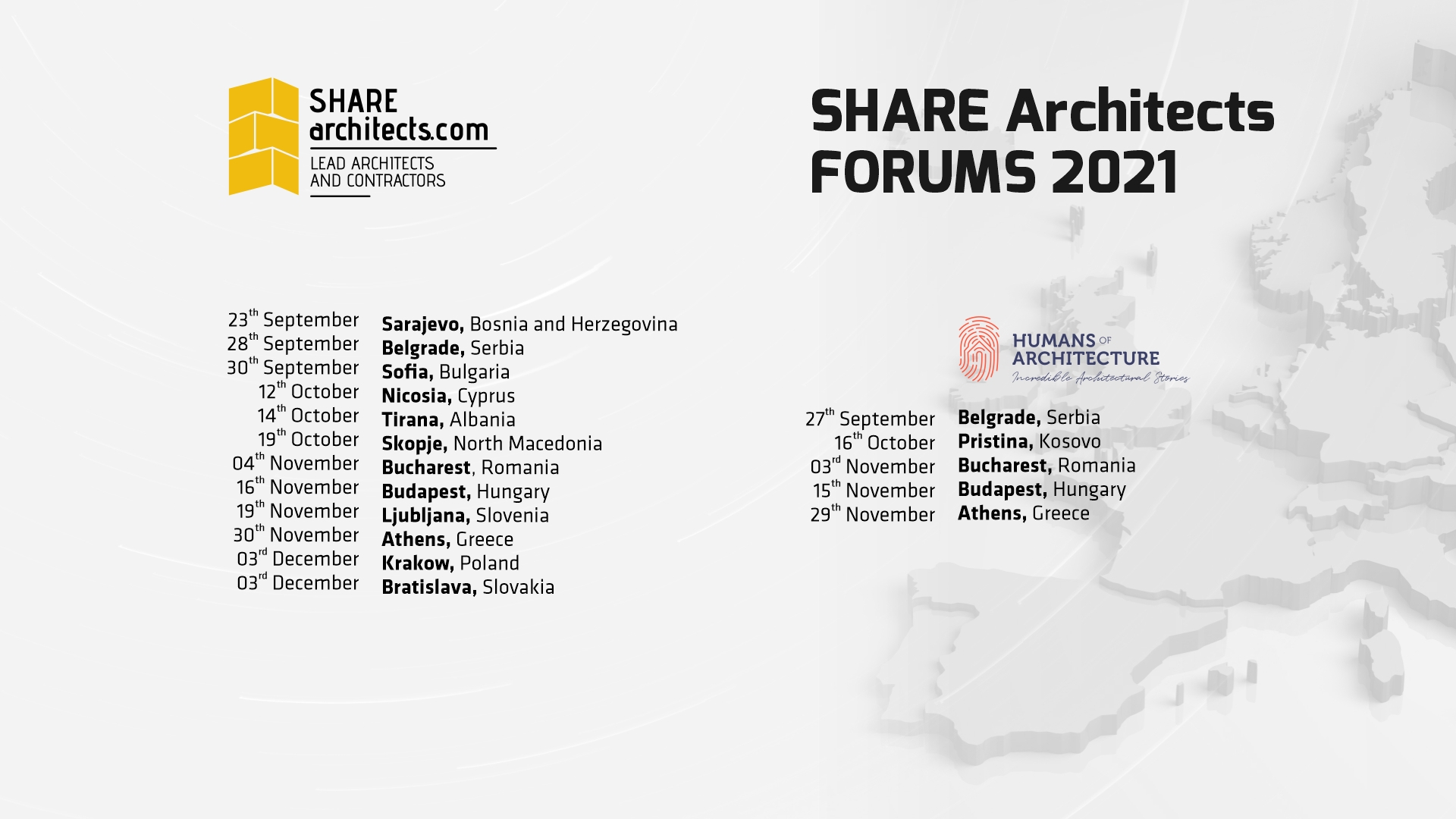 DOWNLOAD THE IMAGES
---
Press Contacts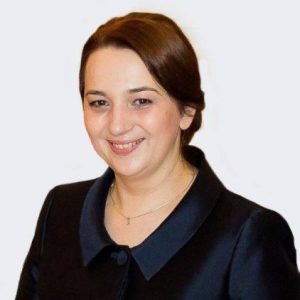 Eusebia Mindirigiu
Head of communication
eusebia.mindirigiu@abplus.ro
+40 744 621 300
Scan to save contact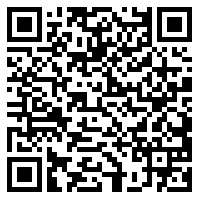 SAVE CONTACT