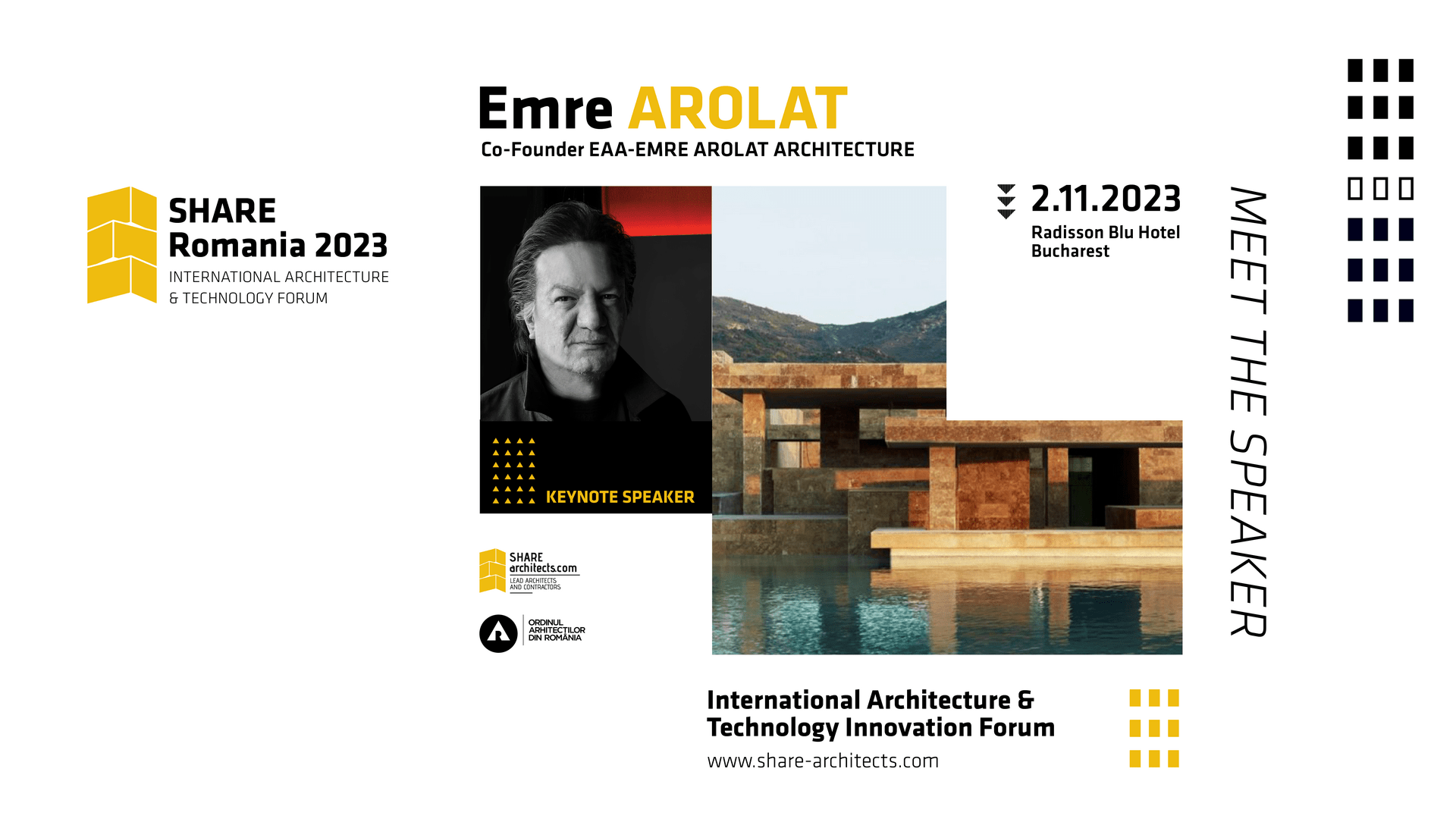 Prominent architect Emre Arolat joins SHARE Romania 2023
Dive into the mind of renowned architect Emre Arolat at SHARE Romania 2023. His talk promises deep insights and forward-thinking on modern architecture.
The International Architecture Forum SHARE Romania 2023, slated to run on the 1st and 2nd of November at the Radisson Blu Hotel, is gearing up to play host to an array of industry heavyweights. This year, we are delighted to announce that the internationally acclaimed architect, Emre Arolat, will be joining us as one of our esteemed speakers. As the founder of Emre Arolat Architects (EAA), one of Turkey's leading architectural firms with offices in Istanbul, New York, and London, Arolat's insights promise to be a highlight of the event.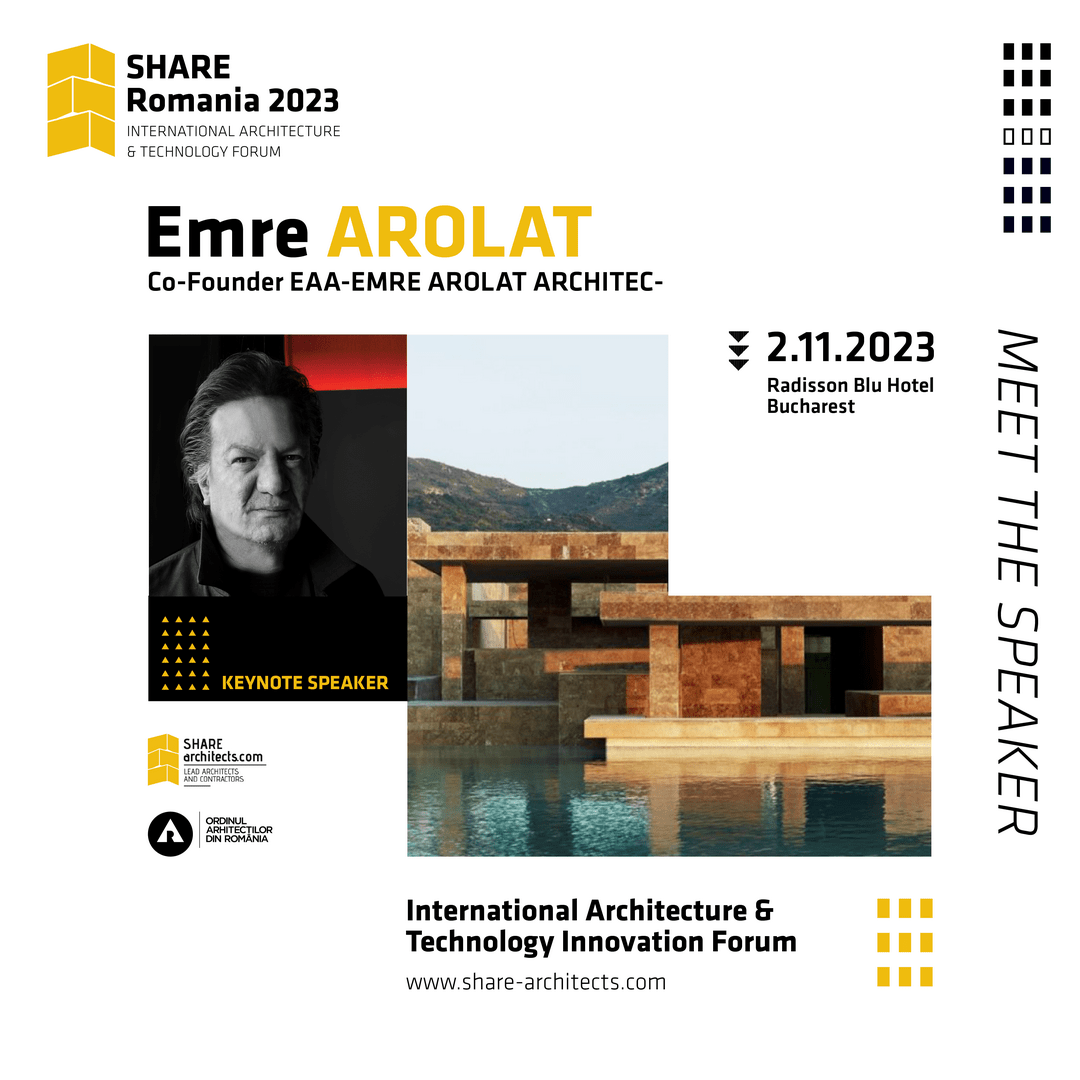 Born into an architectural family, Emre Arolat's career path was destiny waiting to unfold. He graduated from Mimar Sinan University in 1986 and moved to Washington, D.C., where he honed his skills at Metcalf and Associates. His return to Turkey saw him joining the family firm, Arolat Architects, established by his parents, Neşet and Şaziment Arolat, in 1961. In 2004, he founded EAA with architect Gonca Paşolar, a move that would significantly shape his career and the architectural landscape in Turkey and beyond.
Since its inception, EAA has been a frontrunner in conducting diverse architectural studies and executing a range of impressive projects. These include urban planning initiatives, private buildings and offices, airports, cultural centres, and tourist resorts, signifying the firm's versatile architectural prowess.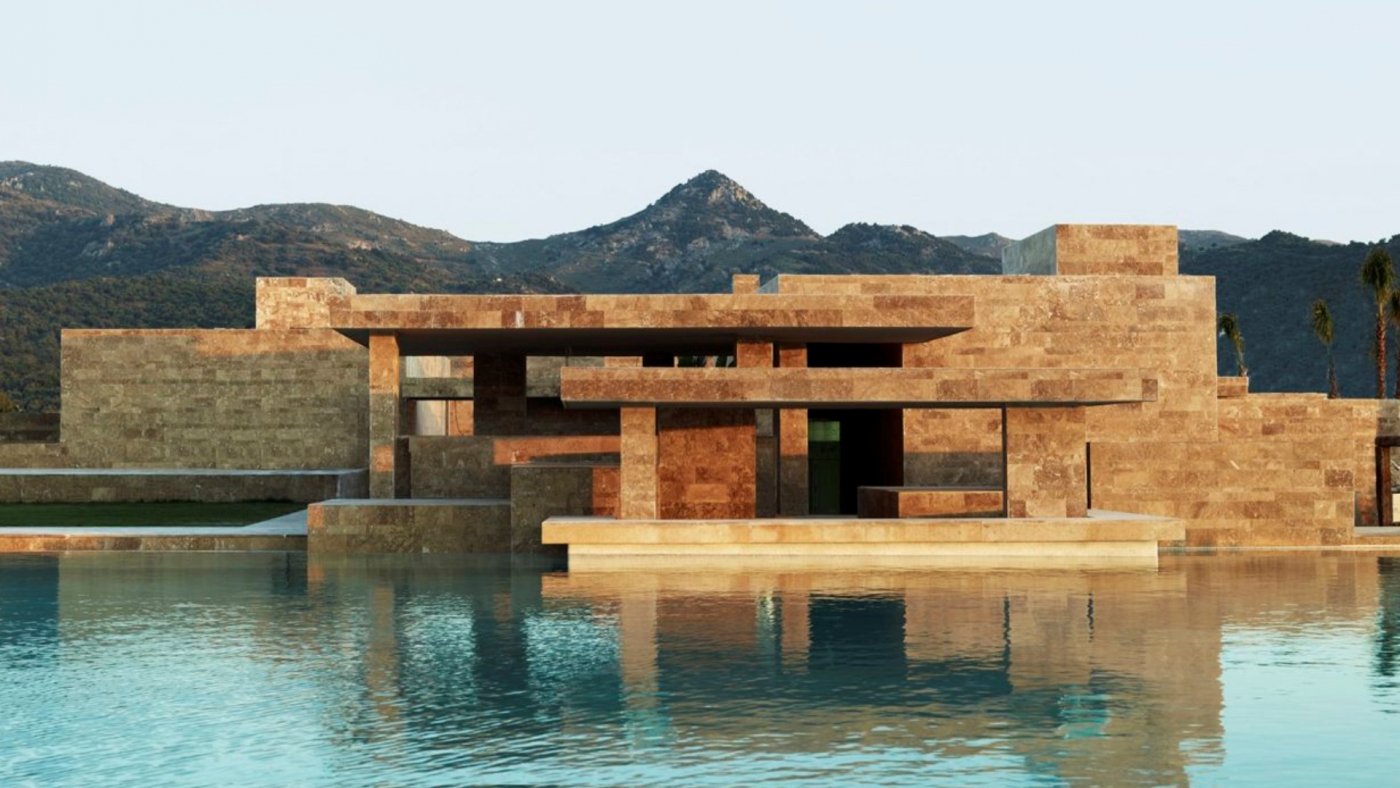 romania.share-architecture.com-article-speaker-emre-arolat-06
romania.share-architecture.com-article-speaker-emre-arolat-06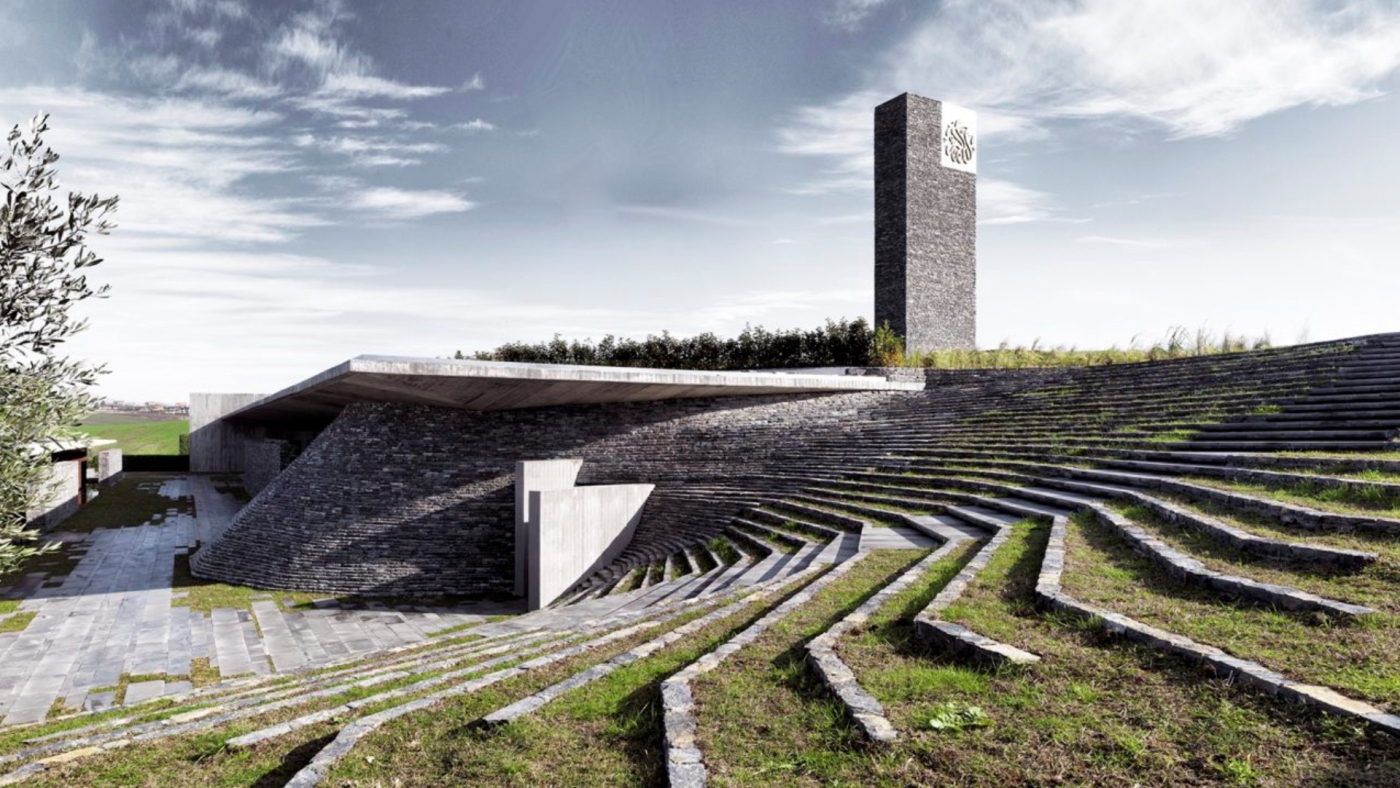 romania.share-architecture.com-article-speaker-emre-arolat-04
romania.share-architecture.com-article-speaker-emre-arolat-04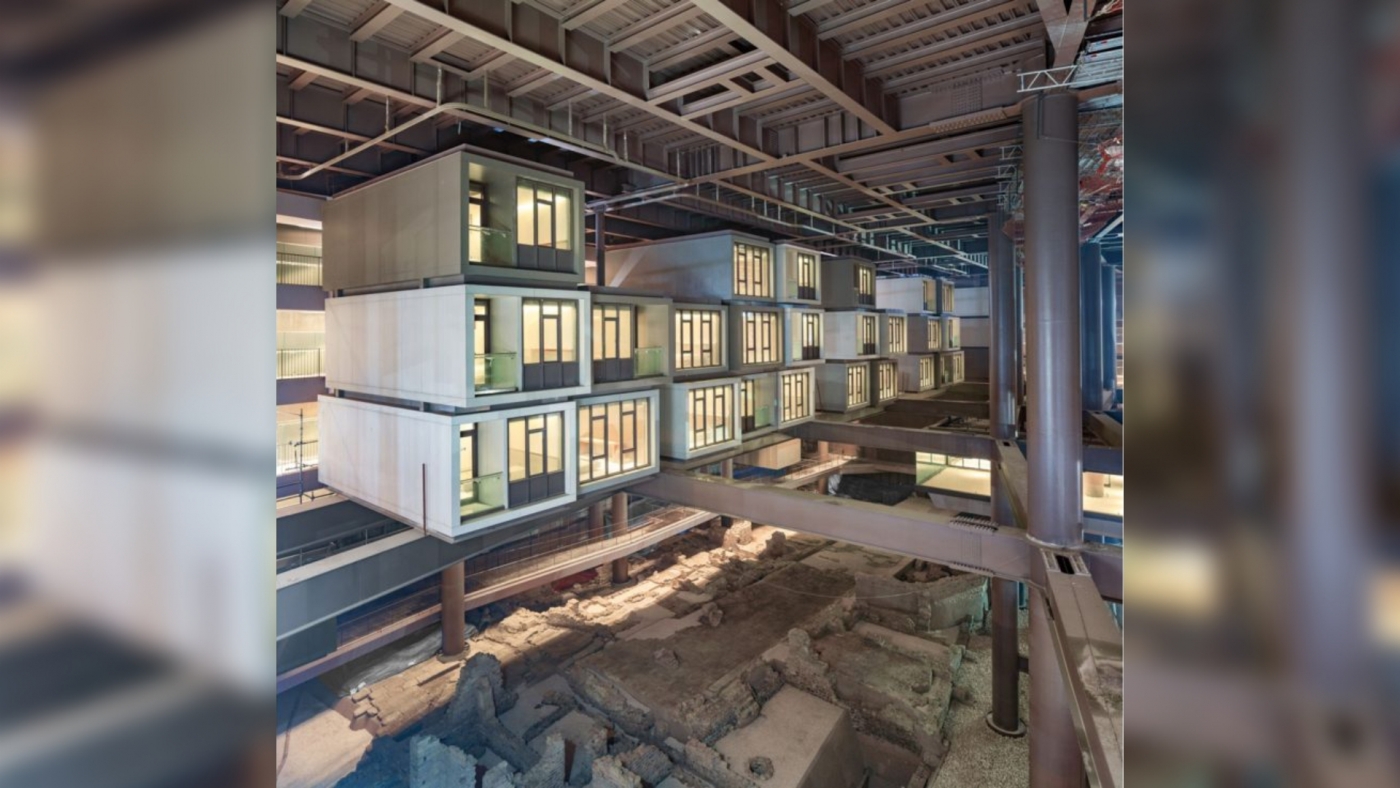 romania.share-architecture.com-article-speaker-emre-arolat-05
romania.share-architecture.com-article-speaker-emre-arolat-05

One of the key highlights of EAA's journey was the international recognition it received in 2004 for the Minicity Theme Park project in Antalya, Turkey. Selected as a finalist in the prestigious Mies van der Rohe Awards, it marked the start of an impressive streak of accolades. The firm's commendable works earned them the Aga Khan Award in 2010, followed by the Osman Hamdi Bey Award and the Green Good Design Award in 2011. In 2012, EAA was honoured with the MIPIM/AR Future Projects Award. Notably, the firm bagged the WAF (World Architecture Festival) Award in 2013 and 2014 for the Sancaklar Mosque in Istanbul and the Yalikavak Palmarina project in Mugla, Turkey, respectively.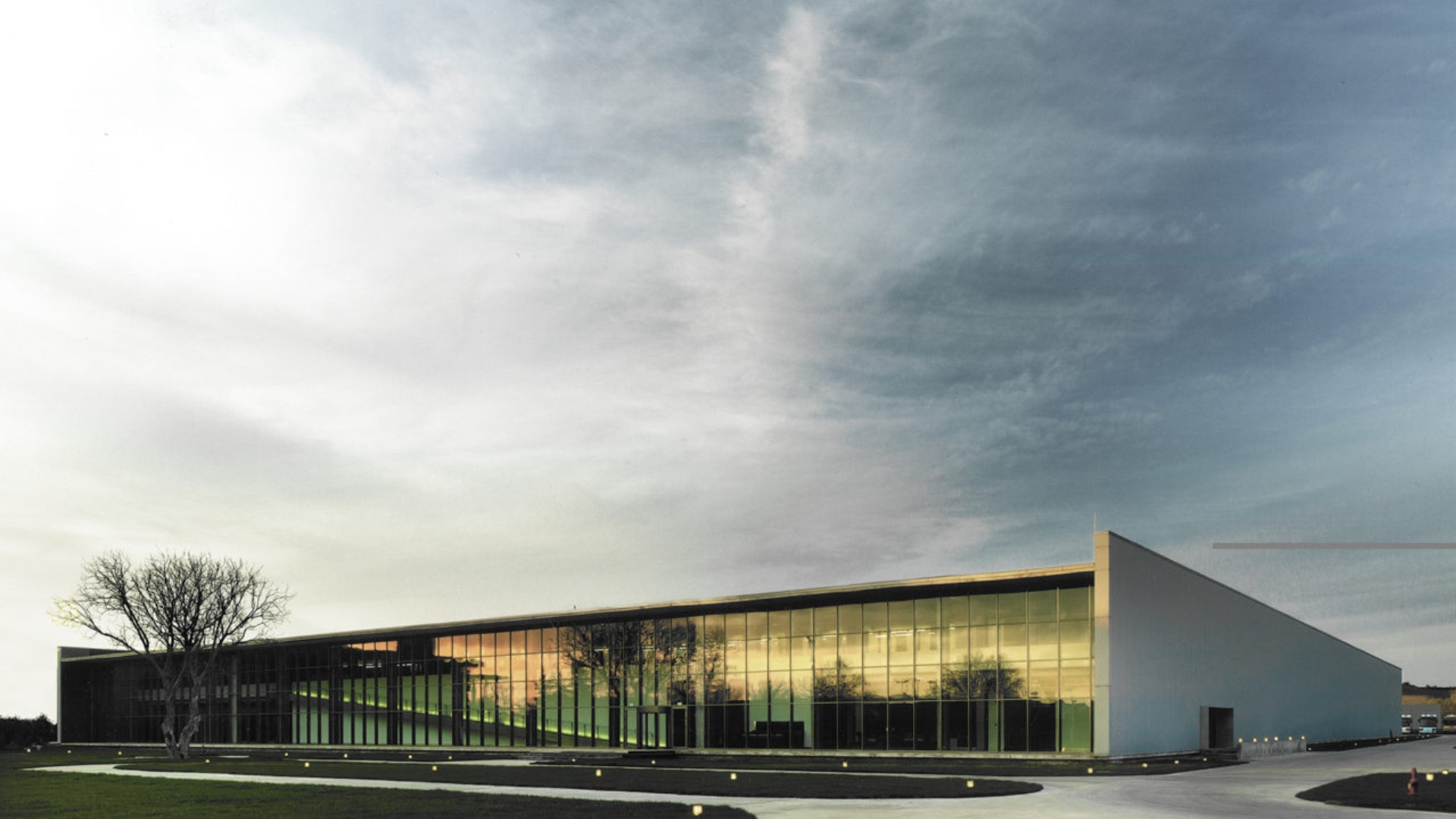 What sets EAA apart is its fundamental philosophy of treating each project as unique and unrepeatable. This principle allows the team to remain unbound by specific materials or forms, focusing instead on the harmonious blending of each site's unique identity with the demands of the modern world. The result is a strong, original design that is tailored to the context in which it is built.
This philosophy and their successful projects are eloquently encapsulated in "Context & Plurality," a volume edited by Philip Jodidio and Suha Ozkan and published by Rizzoli in 2013. In 2020, the second volume of the monograph, "Global and Local / New Projects: EAA-Emre Arolat Architecture," was published, further expanding the firm's architectural narrative. EAA's designs have graced the exhibitions of prestigious institutions, including the Design Museum and the Royal Academy of Arts in London, RIBA, and the Venice Biennale International Architecture Exhibition in 2012 and 2016.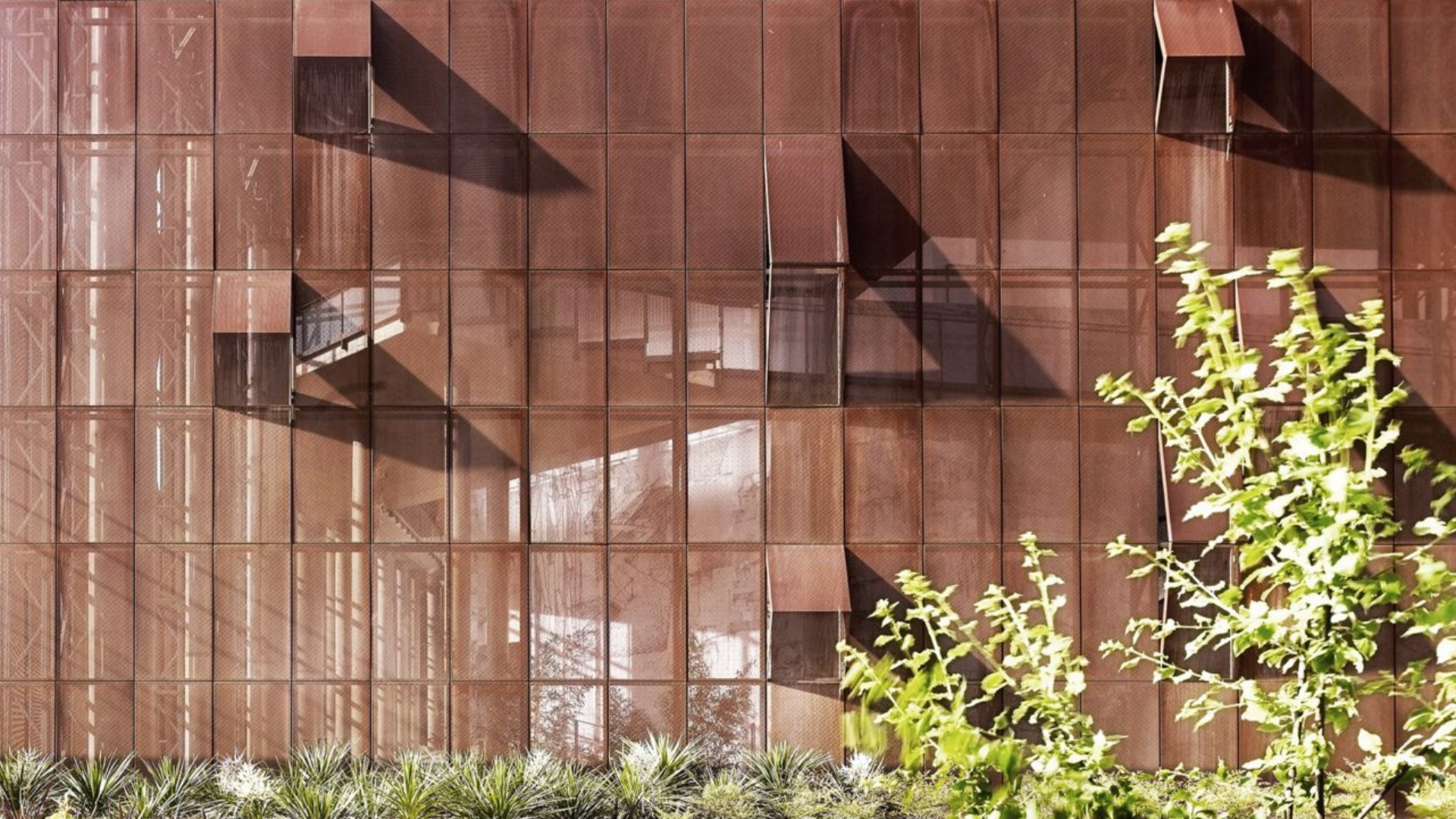 Aside from his celebrated professional practice, Emre Arolat has made substantial contributions to academia. He has taught at numerous architecture schools in Turkey and abroad, including Mimar Sinan, Istanbul Bilgi, the Berlage Institute for Architecture, TU Delft, and Erciyes. In recognition of his extraordinary contribution to contemporary architecture, the International Academy of Architecture awarded him the title of Academy Professor in May 2015. In 2017, he served as the Norman R. Foster Visiting Professor at Yale University School of Architecture, further cementing his status as an architectural luminary.
As we approach SHARE Romania 2023, we anticipate that Emre Arolat's special lecture will be a significant draw for attendees, offering unique insights from his rich, multifaceted career. His vast knowledge, experiences, and thoughtful perspectives on the synergy between local contexts and modern architectural demands will undoubtedly inspire and enlighten all who attend.
Join us in November to delve into the mind of one of architecture's modern masters, Emre Arolat. In the context of an event filled with learning, networking, and exploration, his contribution will undoubtedly be a valuable addition, offering insights into the delicate balance between local identity and global architectural language. Mark your calendars and be ready to be part of this exciting exchange at SHARE Romania 2023.