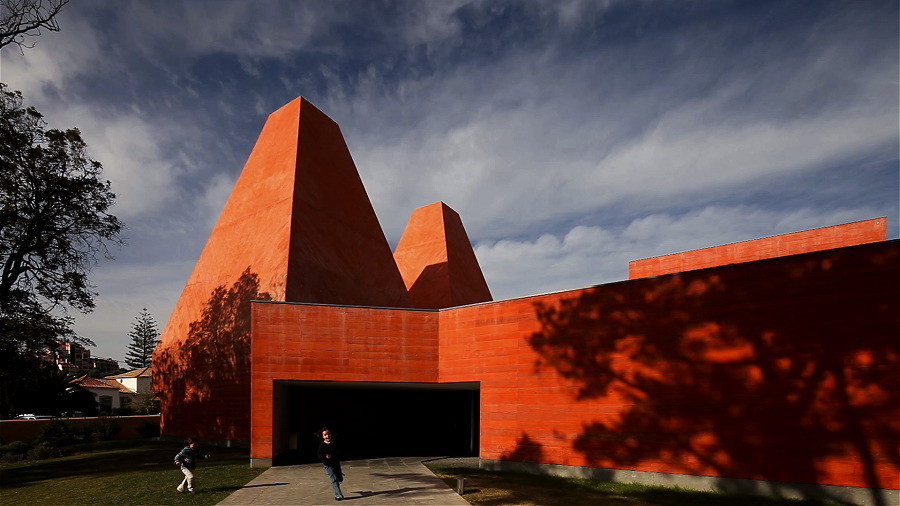 Pritzker Prize Winner Eduardo Souto de Moura at SHARE Athens 2019
We have the pleasure to announce Eduardo Souto de Moura, 2011 Pritzker Prize winner, as our special guest at SHARE Athens 2019.
The Portuguese architect was student and associate of authorities like Fernando Tavora and Alvaro Siza, starting his work in the age of postmodernism, admiring simultaneously Aldo Rossi and Mies van der Rohe's ways of approaching architecture.  
Souto's architecture advocates for clear and harmonious forms, always seen as integrative parts of the environment where are placed. Moreover, he succeeds in creating a contradiction generated by this seemingly simple architecture: simple but not linear, clear but at the same time unpredictable, preserving the local identity and striking with its novelty. A necessary contradiction for every piece of architecture, for every architect, as Souto de Moura highlighted: "I love Mies, but he's the most contradictory architect I know. And when someone is contradictory, it means that he's a rich man. "
In 2011 the Pritzker Prize jury considered these contrasting characteristics of Eduardo Souto de Moura's architecture as being a remarkable influence for nowadays times: "His buildings have a unique ability to convey seemingly conflicting characteristics — power and modesty, bravado and subtlety, bold public authority and a sense of intimacy —at the same time."
Eduardo Souto de Moura has been awarded a Golden Lion for the best project on show at the Venice Architecture Biennale.
His project Vo De Jour comprises two aerial photographs positioned side by side, displaying the São Lourenço do Barrocal estate in Alentejo, Portugal, which the architect transformed from an old farm into a hotel.
The two images show the site both before and after the works. The interventions are barely noticeable and as the judges said the positioning of the two images "reveals the essential relationship between architecture, time and place".
The main goal of Souto's interventions focused on retaining the estate's heritage while refurbishing the main house and several outbuildings to accommodate its new purpose. The result is an authentic village, a "mini-universe" with all the modern facilities that transform it into a luxury retreat.
The only way to preserve heritage is to live with it and use it, even if it is damaged in some places; because only everyday life transforms it into something natural and gives it heritage status.
Casa das Histórias Paula Rego 
Souto de Moura's "unique capacity to embrace reality while employing abstraction" made him one of most appreciated architects worldwide.
In the case of Casa das Histórias Paula Rego the land and trees which previously existed at the site are incorporated as fundamental elements, being part of the architectural experience, while the building, with its pyramids, generates a distinctive silhouette.  
The building makes use of certain aspects of the region's historical architecture, which is here reinterpreted in a contemporary way. It can be immediately recognized thanks to its two pyramid-shaped towers and the red-coloured concrete used in its construction.
With this museum, Souto de Moura develops a form of "modern-day architecture" without, in fact, repeating any of the "old models" – in keeping with the ideas defended by Aldo Rossi in his scientific autobiography – evoking timeless archetypes from urban iconography.
SHARE Athens 2019, International Architecture and Engineering Forum will take place at the Benaki Museum Athens and will gather over 250 architects, landscape architects, designers, lighting designers, engineers, urbanists, real estate developers and from public institutions, architecture, and design students, companies with innovative solutions in the construction field, other professionals related to architecture field.