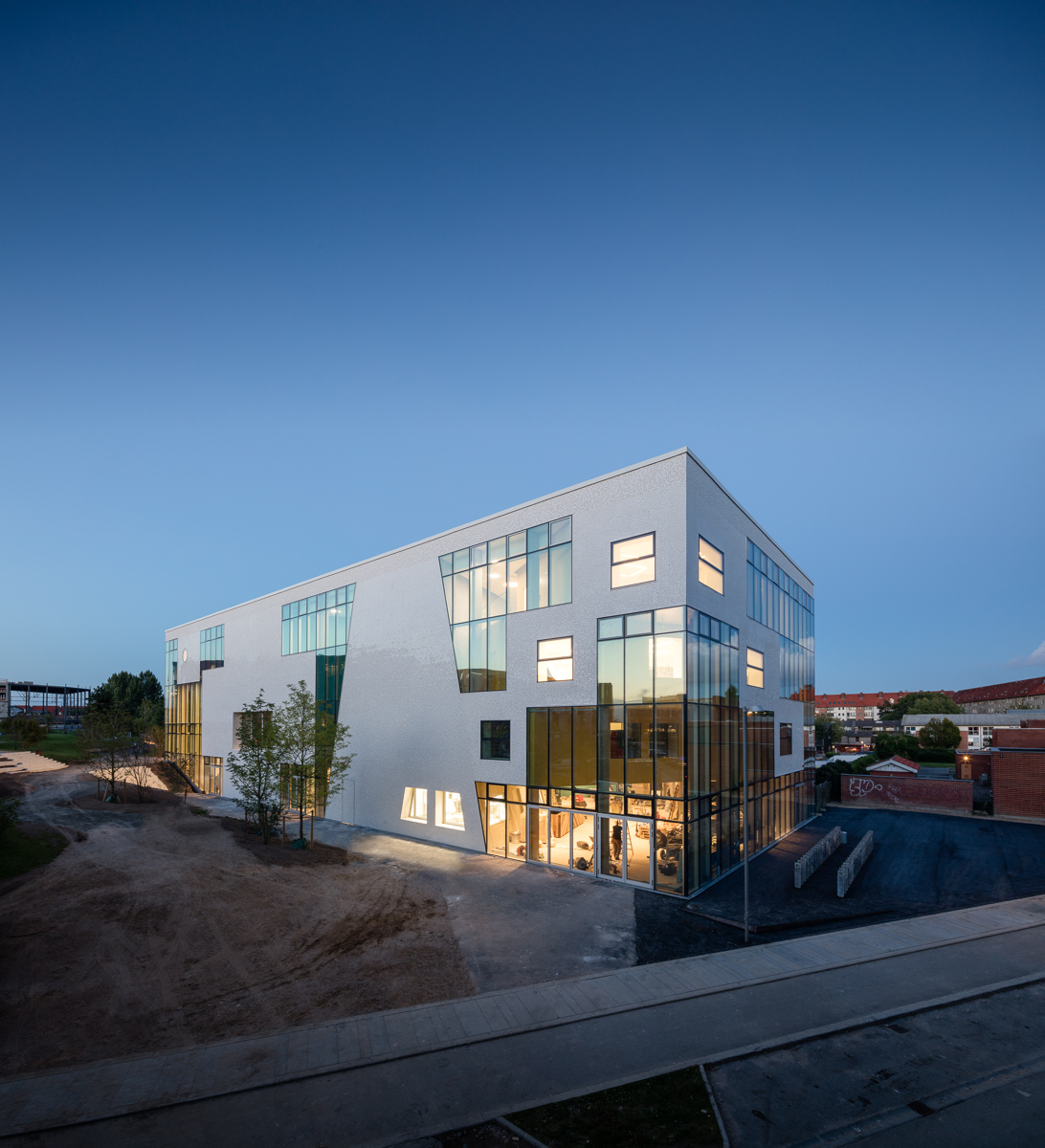 MVRDV Architecture | Strategic development and diversification – the key for progress
Jan Knikker, Partner at MVRDV, The Netherlands, started his career in journalism and communication as a lifestyle journalist on the French Riviera. In 2000, he moved to OMA and developed his skills in Public Relation, being the Head of the Department and moving OMA to an international recognition. From that time, he totally dedicates his work for architecture field.
In 2008, Knikker joined MVRDV. As a Partner, he is leading the Contracts, Business Development and Public Relations Department of the office. In his work, Knikker is focused on the strategic development and diversification. He leads MVRDV's branding efforts and has overseen the practice's rapid expansion into new markets, focusing on solutions for global issues through its architecture and urbanism.
A client-oriented design & architecture studio
Thanks to his strategically thinking, MVRDV went through many internal changes, based on a matrix system of administration where directors are still on the top layer, with eight design departments defined regionally or thematically. This gave them a client-oriented, fast, and strategic studio that includes a strong visualisation team and the practice's sustainability team. MVRDV does not view renderings as an extension of design but as an aspect of strategic business development, as Knikker said in one of his interviews.
In the last years, the office obtained a very wide portfolio, from a vase to cities and every scale in-between. They believe that the foremost essence of an architect is to provide shelter and to take responsibility for the planet. For them, this translates into having a strong portfolio in social housing, urban planning and research.
Beside his management duties, Jan Knikker has worked on many publications and exhibitions, including the book MVRDV Buildings. Jan regularly lectures internationally, at commercial and academic venues in Germany (Polis Convention, Stiftung Baukultur), the UK (RIBA), Israel (CTBUH), Colombia (Universidad Nacional, Utadeo), Australia (RMIT), Kuala Lumpur (UCSI), and elsewhere. He writes for various publications and is Deputy Editor of Domus 2019. He is a member of the HNI Heritage Network, led the online design magazine Dafne, and from 2007 to 2011 was a member of the International Projects commission of the Netherlands Architecture Funds.
MVRDV is an architecture office founded in 1993, with branches opened in Shanghai and Paris, with the main studio in Rotterdam and a number of ~225 employees. Their awarding list includes more than 90 prizes and nominations, like:
Architizer A+ Award – Firm of the Year 2018
German Design Award 2018 – Excellent Communications Design Architecture category – Ragnarock, Roskilde, DK
The Property Design Award 2018 – Best office building category – Baltyk, Poznan, PL
ARCHMarathon – Overall architecture award, macro category – Seoullo 7017 Skygarden
Best Building for 2017 – BRYŁA ROKU 2017 prize – Baltyk, Poznan, PL
Iconic Awards 2017 – Best of the Best Architecture Category Winner – Crystal Houses, Amsterdam, NL.
As they are saying, the global scope of MVRDV is providing solutions to contemporary architectural and urban issues in all regions of the world. Their highly collaborative, research-based design method involves clients, stakeholders, and experts from a wide range of fields from early on in the creative process. The results are exemplary, outspoken projects that enable cities and landscapes to develop towards a better future.
During the SHARE Bucharest 2019 conference, planned to take place at the Radisson Blu Hotel on 18th April, Jan Knikker will be joining as a Great Speaker of the Forum. He will share ideas and values of MVRDV office, his experience in the architecture and urban field, good practices for change, and challenges of the modern society.