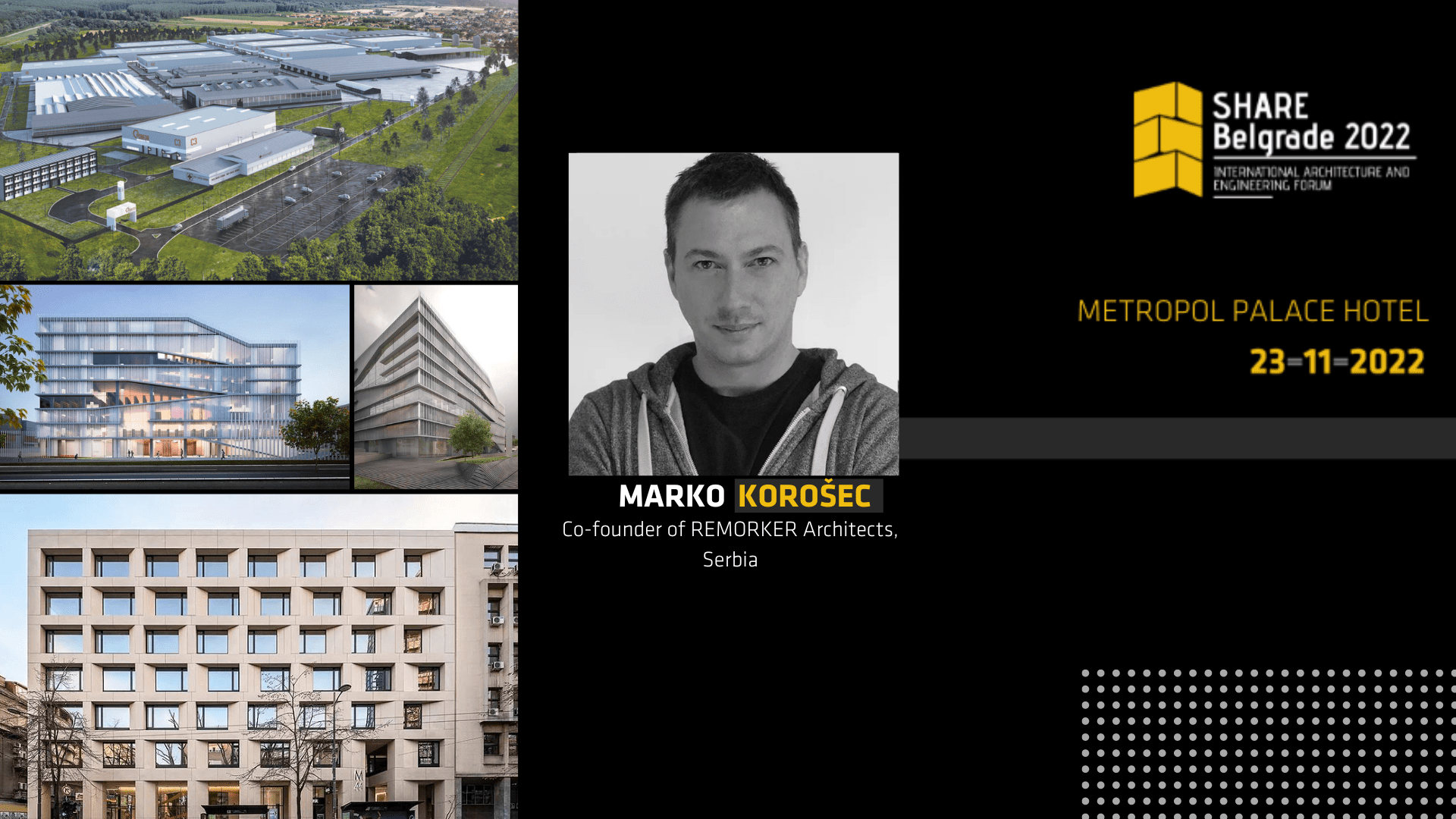 Marko KOROSEC, Co-founder of REMORKER Architects, will lecture at SHARE Belgrade 2022 Forum
Remorker Architects is architectural studio based in Belgrade. Working since 2014. in the field of architecture, engineering and interior design with passion and innovation. The co-founders of Remorker Architects are Dušica Totić and Marko Korošec.
Studio is highly specialized in architectural and interior design, as well in design research and construction works supervision and management. They have skilled multidisciplinary team capable of getting the best solution for the project, regarding all received inputs and demands from the client. They have experience in all stages of project submissions and documentations needed for construction permits.
In the last two years they designed more then 150 000m2 of space used for offices and residential, both architecture and interior design.
​
AWARDS:
​
●2018. Award of the city of Belgrade for architecture in 2018. for reconstruction of Bulevar 79 building
●2018. BIG SEE WOOD AWARD for Small River House in private houses category
●2018. Honorable mentions for Small River House in category architecture, 40. Salon arhitekture
●2021. Remorker Architects project Office building Resavska 31 is nominated for Mies van der Rohe award 2021
●2021. Award "Ranko Radovic" for 2021. for building Makedonska 44
More details about the event
Buy your ticket for the event