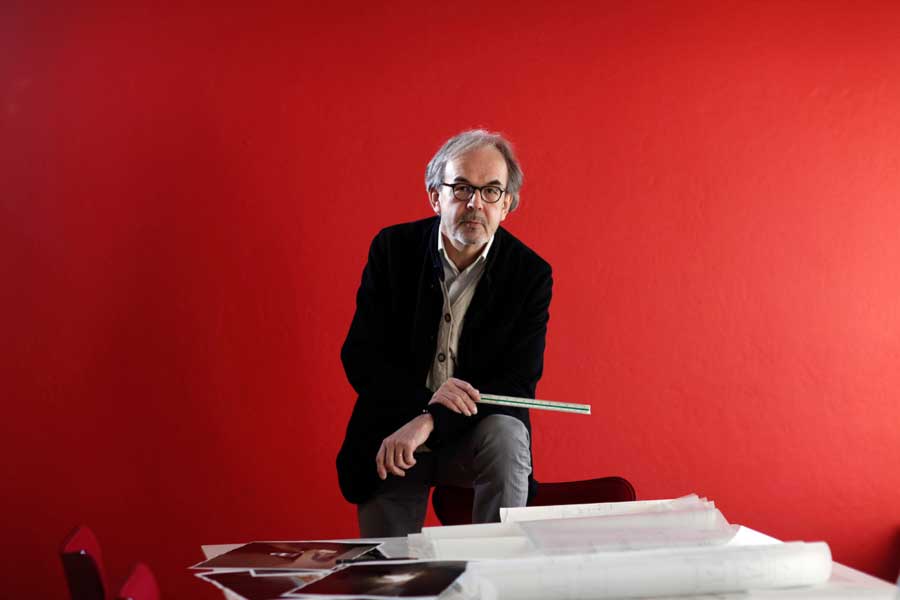 GIS Junior Session – Motivational lecture by arch. Rainer Mahlamäki
As part of the traditional SHARE – Meet the architect meetings, at this year's GIS Bucharest 2016, arch. Rainer Mahlamäki will give a motivational conference to students and professors at "Ion Mincu" University of Architecture and Urbanism in Bucharest on Tuesday, March 22, starting 15.30, in "Sala Amfiteatru".
The SHARE – Junior meetings motivational lectures were initiated by the PRO EVENT Cultural Association and have a tradition of bringing international architecture and design competitions winners to serve as an example to students and also motivation for pursuing a career in this field.
Past SHARE – motivational conferences
• Anders SAELAN, Partner and architect at Henning Larsen Architects, the winner of Mies van der Rohe Award 2014, has presented his award-winning project, Harpa, to students in November 2014.
• arch. Hagy Belzberg FAIA, 2014 Interior Design Magazine Hall of Fame, NYC; 2014 American Institute of Architects Institute Honor Award for Interior Architecture, has presented his projects The Los Angeles Museum of the Holocaust to students in April 2015.
• arch. Marta GRZADZIEL, Barozzi Veiga Office, Spain, Winner of the Mies van der Rohe Award 2015, has presented her project Philharmonic of Szczecin to the students in October 2015.
This year, for the first time in a conference in Romania, Arch. Rainer Mahlamäki, professor and founding partner of LAHDELMA & MAHLAMÄKI ARCHITECTS, will be a special guest at GIS Bucharest 2016. This year he is a member of the Jury in the international architecture competition for the new MNIR – the National History Museum of Romania.