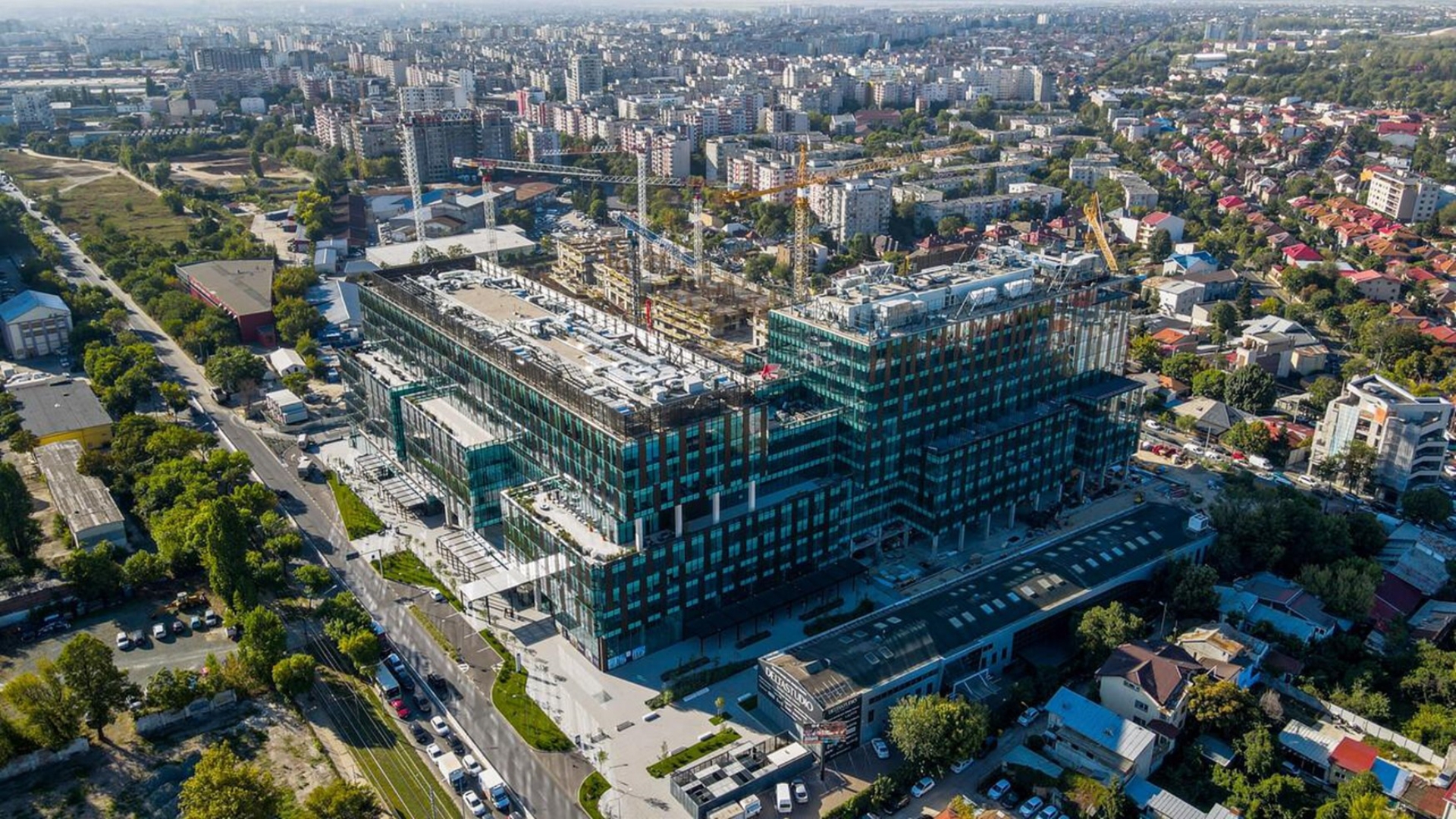 From Industrial Past to Vibrant Future: One Cotroceni Park's Bold Vision for Urban Regeneration in Bucharest
Mariana Turcu, the General Manager of the Romanian Architecture and Engineering Office XAE, is set to address the topic of Bucharest's urban regeneration, with an emphasis on its current projects.
The SHARE Bulgaria 2023 Forum will take place on 28th of September at the Sofia Balkan Palace and is organized by SHARE Architects, the largest network dedicated to architecture and construction professionals in Central and South Eastern Europe, and The Chamber of Architects in Bulgaria (CAB). "Facades: Design and technology," "Large-scale development projects" and "Good living Architecture" are the main themes that will be explored during the program of the International Architecture and Technology Innovation Forum.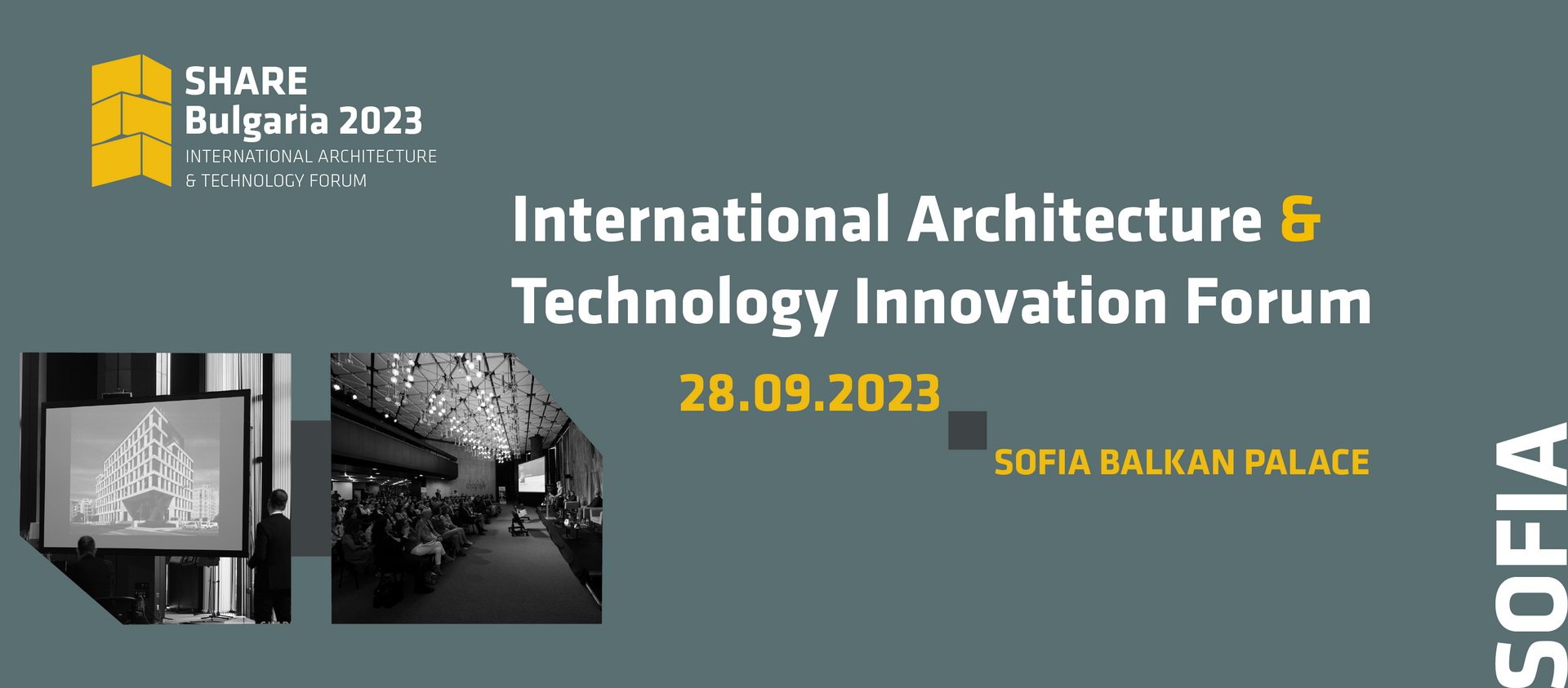 SHARE Bulgaria 2023 will provide attendees with access to knowledge and new opportunities for collaboration. National and international renowned speakers, innovators in architecture and building technologies will provide the audience with insightful technical details of large-scale projects as well as inspirational visions.
REGISTER HERE FOR THE EVENT
MEET THE SPEAKER I Mariana Turcu
Since 2022, Mariana Turcu held the position as general manager of the Romanian Architecture and Engineering Office XAE. Previously, she has coordinated  X Architecture & Engineering's facade design team as an Executive Technical Principal _Façade Unit Head.
It is safe to acknowledge that the work of X Architecture & Engineering goes beyond building construction. Since 2014, XAE has been expanding and transforming the role of ideas and the ability of architecture to inspire. Through research, experimentation, and reflection, Mariana evaluates the plan and creates the architectural spatiality using creative execution strategies and in accordance with global technological standards.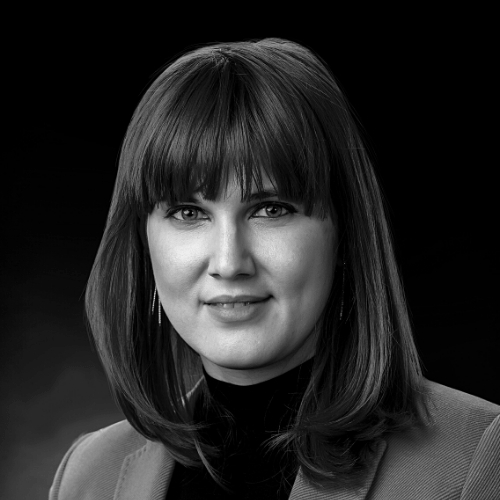 WORK |  One Cotroceni Park
Developed on the site of a former industrial platform, on an impressive area of 5.8 hectares, One Cotroceni Park is the most ambitious new urban regeneration project in Romania, developed by One United Properties. This multi-functional development, with over 250,000m2 of office, residential and commercial space, gives back to the city an undervalued area and transforms it into a vibrant community that lives and works together.
The project is designed under the holistic Live / Work / Play approach, and it is disposing of a great variety of benefits from  green areas, swimming pools, through restaurants, cafes, bars, various shops, cinema, pharmacy, cleaning / laundry services, to innovative offices, exclusive residential apartments, and educational facilities.
REGISTER HERE FOR THE EVENT
SHARE Bulgaria 2023 has as guests internationally recognized personalities in the field of architecture:
Francois Valentiny, Founder VALENTINY hvp architects, Luxembourg
Els Verbakel, Co-Founder Derman Verbakel Architecture
Melike Altinisik, Founder Melike Altinisik Architecture, Turkey
Matt Wilkinson, Associate Director Amanda Levete Architects, UK
Stefano Capranico, Associate UNStudio, The Netherlands
David Nikuradze, Founder Spectrum, Georgia
Constantinos Constanti, Founder Constanti Architects, Cyprus
Angel Zahariev, Co-Founder A&A Architects, Bulgaria
Mariana Turcu, Director X-Architecture & Engineering, Romania
Tihomir Kazakov, Managing Partner SGI Architects & Masterplanners, Bulgaria
Atanas Nikolov, Co-Founder WE:R Architecture & Design Studio, Bulgaria
Bilyana Asenova, Co-Founder UNAS Studio, Bulgaria
The event is organized by SHARE Architects in partnership with the Chamber of Architects in Bulgaria.
SHARE Architects in Bulgaria
The SHARE Forum in Bulgaria has established itself as the premier event dedicated to architecture and innovative technologies in the country. Its international reach has attracted participants from all corners of Bulgaria, as well as esteemed guests from leading architectural firms across Europe and beyond. The forum serves as a platform for showcasing the latest national and international award-winning architecture and large-scale development projects, along with cutting-edge building technologies.
SHARE Architects Network – Connecting architects and contractors in Central and South Eastern Europe
Over the past 25 years, SHARE Architects forums have become a key networking platform for architects and constructors in Central and South Eastern Europe. SHARE provides a useful framework for knowledge and understanding of the diversity of modern architectural phenomena. Currently, SHARE Architects events are held in 16 countries and have developed a community of over 50,000 professionals around them.