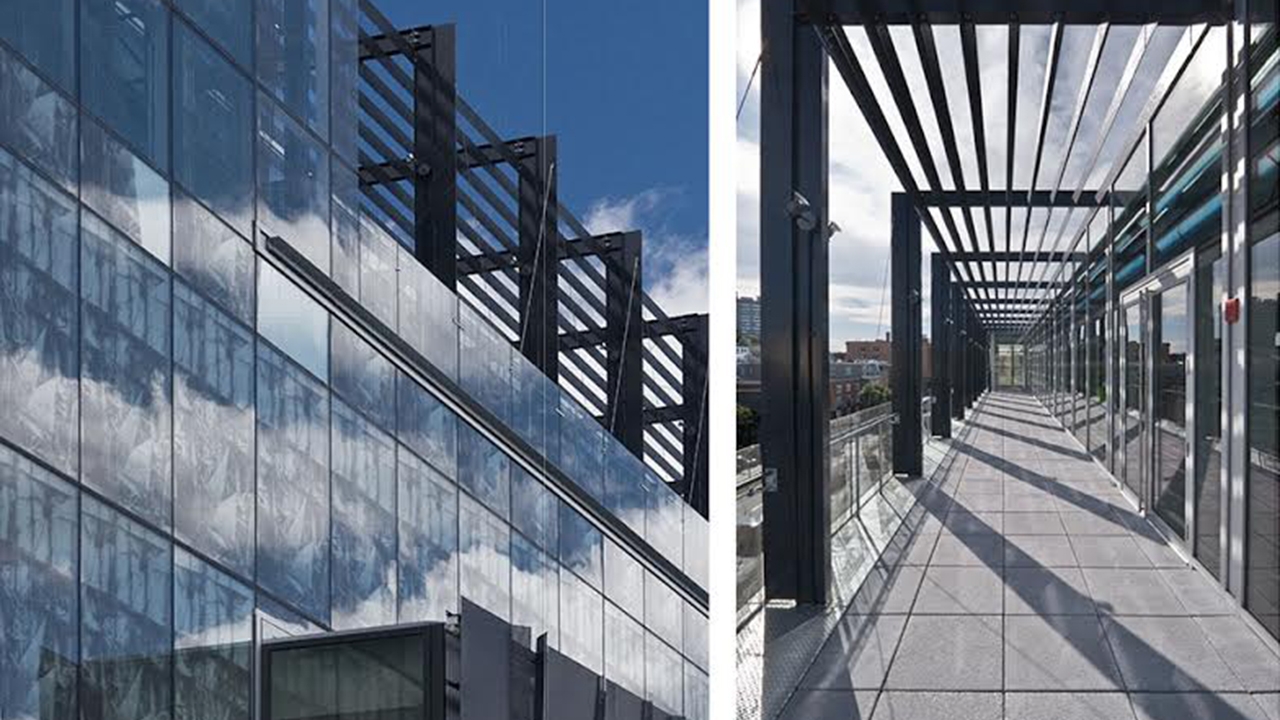 Dan Hanganu, honorary guest at the New Cities conference in Iași
After the success of the 'New Cities' inspirational conference on June 13 at National Theatre Bucharest, the New Cities conference series held before the Romanian Building Awards continues in the big cities around the country: Cluj-Napoca, September 23, on 'The Future of Office Buildings'; Timișoara, October 7, on 'The Future of Hotel and Restaurant Architecture'; Iași, October 17, on 'The Future of Patrimony Architecture'.
The Iași conference is distinguished by the presence of Iași-born Canadian architect Dan Hanganu as a honorary guest. After many years, the architect will be back in Iași for a public conference, invited by the ProEvent Cultural Association founded by ABplus Events.
People attending the 'New Cities' inspirational conference in Iași will witness a fascinating journey into patrimony architecture, with different views on the debate regarding present situations and future solutions. Elite worldwide architects, cultural representatives, professors, engineers, diplomats, businessmen and local and central administration representatives will be attending.
Dan Hanganu has over 50 excellence awards and numerous distinctions, including the Order of Canada and the Gold Medal given by The Royal Architectural Institute Of Canada for his entire career. He is a member of the Royal Canadian Arts Academy and of the Romanian Academy and has Honoris Causa titles. He is also a member of the Quebec Order of Architects and of the Ontario Architects Association and has received the Governor General's Award and the Carriere Sam-Lapointe (by the Institute of Design Montréal). In Romania, he has received The Order of the Star of Romania (Knight rank) and the The National Order For Merit (Commander rank).
Dan Hanganu has worked on a lot of projects in China, Canada and Portugal and his name is on world renowned and original buildings, like the Cirque du Soleil studio, the Hydro Quebec office tower, the Saint-Benoit-du-Lac monastery, the Pointe-à-Callière Museum, the Montréal School of Higher Commercial Studies or the Design Pavillon at UQAM.
The NEW CITIES inspirational conferences will continue on October 31 with the Romanian Building Awards – National Awards for Built Public Space gala. Submissions for the competition will be during September 1 – October 15, 2016. Alongside the aesthetic and technical criteria, the jury will assess the social, cultural and economical impact of the projects on the quality of life.
Romanian Building Awards – National Awards for Built Public Space highlights the creative trio – architect, constructor and beneficiary – for building a culture of quality in built space in Romania.