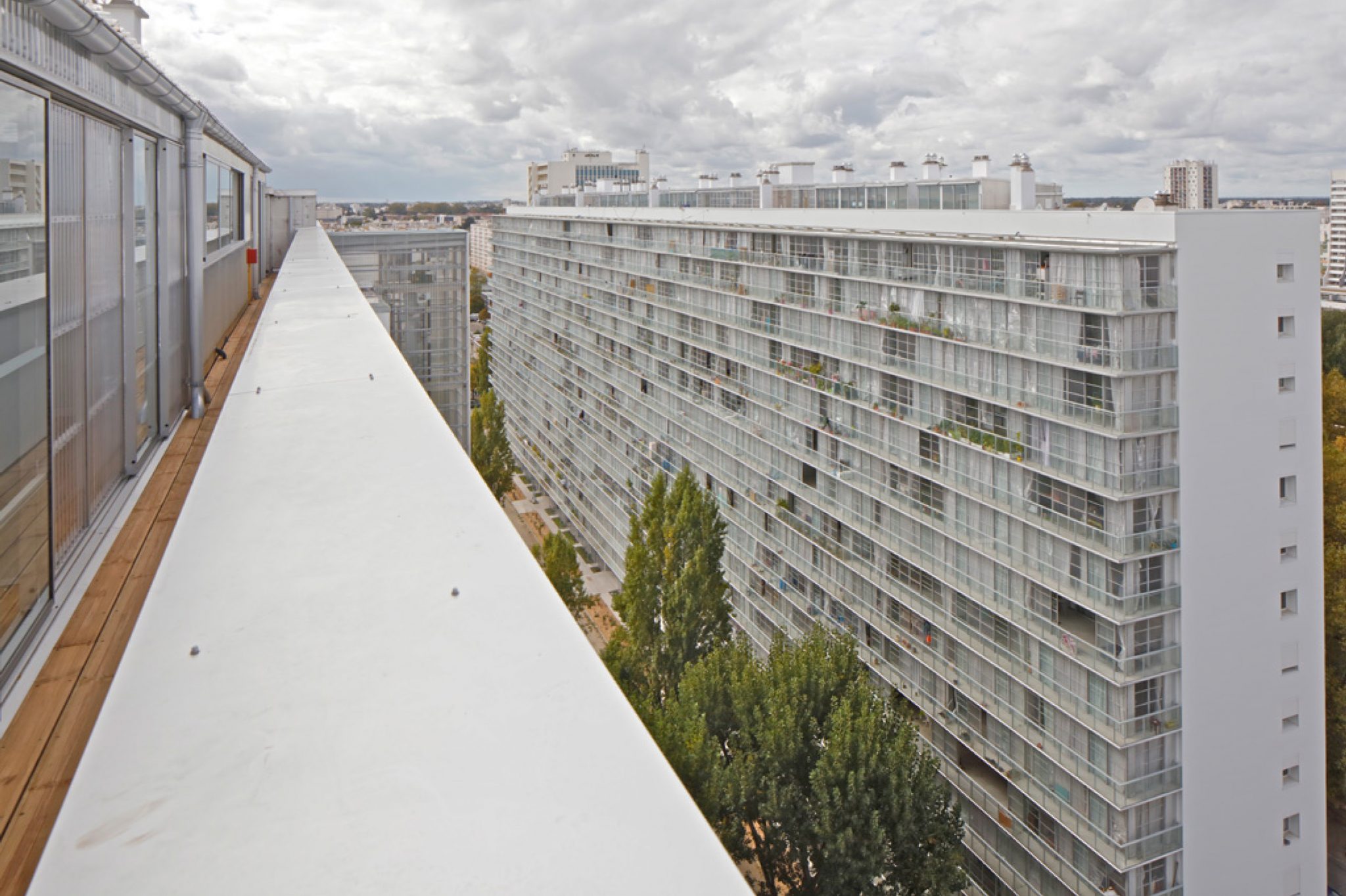 Frédéric Druot, Winner of the 2019 EU Prize for Contemporary Architecture – Mies van der Rohe Award | Great Speaker at SHARE Tirana 2020
SHARE Tirana 2020 – A visionary approach to the future of architecture!
We're getting ready for the launch of the 3rd edition of SHARE Tirana 2020. Themed "a visionary approach to the future of architecture", this year's event will bring renowned speakers on the SHARE stage who will cover insightful speeches, debates, and award-winning architectural projects. We anticipate that over 350 architects, engineers, and industry shapers will be joining us at SHARE Tirana 2020. Have a closer look at the main event highlights:
40+ lectures and presentations: Main SHARE Sage & Innovation Stage
SHARE Future Projects Awards: a live competition dedicate to future Albanian architectural projects
An innovative exhibition of architectural solutions, products & service
Thematics: Interior Architecture, Design&Furniture, Lighting Design, Facades, Roofs, Insulation, Landscape
International debate: "Transforming the world through architecture"
Get your delegate pass at SHARE Tirana 2020! 
Meet Arch. Frédéric Druot, founder of Frédéric Druot Architecture – FRANCE
Frédéric Druot is an innovative architect, with a very interesting proceed and attitude towards the context and the pre-existing heritage. His fresh perspective got him some awards, among which Chevalier des Arts et des Lettres in 2002 and Prix d'Architecture du Moniteur in 2011, and most important the 2019 EU Prize for Contemporary Architecture – Mies van der Rohe Award for the Transformation of 530 dwellings in Bordeaux. Frédéric Druot Architecture research is undertaken into the attering of context, scale and cost-effectiveness in new buildings and/or the transformation of preexisting ones.
The area of his work is largely spread, covering a wide range of fields and topics, such as cultural buildings, offices, residential architecture and housing as well. Some of the works recently completed are the metamorphosis of Tour Bois le Pretre in association with Lacation & Vassal, the restaurant of the new Philharmonie of Paris, the offices for the IFCIC Institut for the financing of cinema and cultural industries, the transformation of 530 dwellings at the Cité du Grand Parc, Bordeaux, in association with Lacaton & Vassal and Hutin, the study "Plus + Paris", and one of the most exciting and most interesting projects, a strategy for densification and actualisation of the inhabitability of city: 1648 urban situations, 450 000 existing dwellings renovated and transformed + 135 000 additional new dwellings.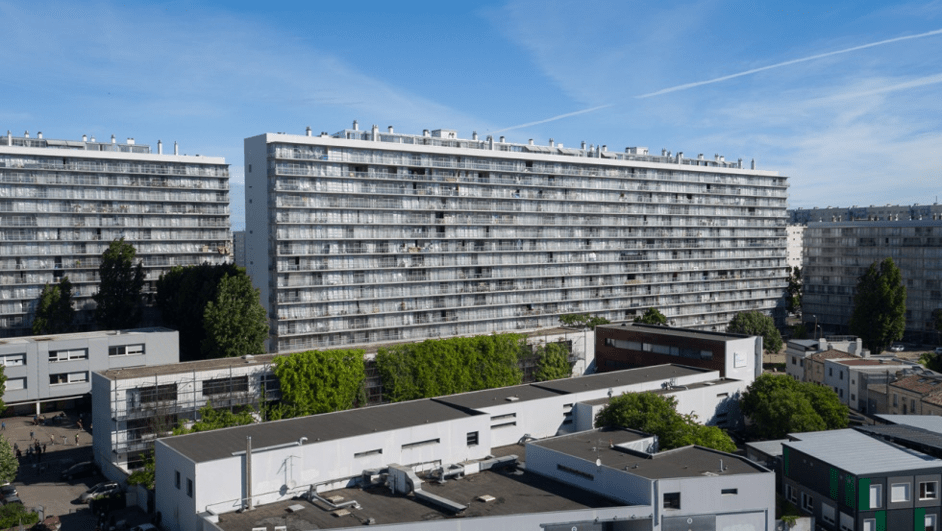 Philippe Ruault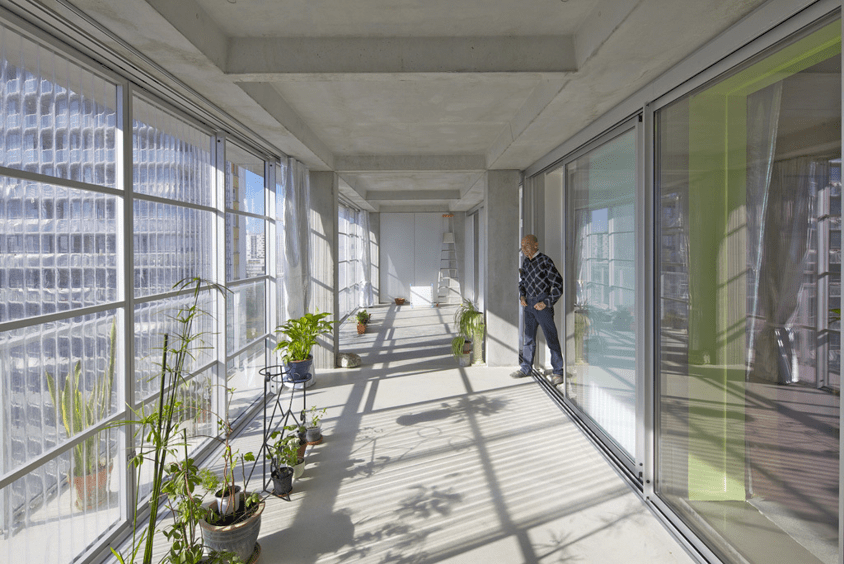 Philippe Ruault
SHARE Tirana 2020 – Frédéric Druot Presentation: "What and Who is Already There?"
Arch. Frédéric Druot will introduce us to a presentation titled "What and Who is Already There?", and will exemplify the principles of his architectural credo:
CITIES
Cities are original, sophisticated, intelligent and evolutive organisations. Cities are born from the union of geography and the enthusiastic and spiritual will of men avid to stop there, guided by tropism, to settle there in the hope to enjoy some of its powers, some pleasure and some opportunities. They are the mobile organisations of intuitions, cases, beings, of situations, actualised through temporary names: Paris, New York, Tokyo, Londres, Sao Paulo, Bangkok, Santiago de Chile, Saint-Petersburg, Ljubljana… And mix in their tissues, natures, climates, landscapes, societies, actors, cultures, histories, architectures, social organisations, cultural and economical, supplementary and contradictory diversities.
Their blending is created in the judicial, aesthetic, ethical fluids of successive politics. They are what happens, implacably out of the Greek Polis or of the Roman Civitas, to answer first, to the need for inhabiting. That is how it is, and it is in their natural rhizomic expansion, their blends through accumulation and intuitive or determined additions, often delicate, sometimes violent and unfinished. That is how they form their inhabitable characters, modelling their dimensions, their capacity for attraction and connection.
Cities exist, let us accept them as they are. Let us recognise the mystery of their anthropisation getting thicker every day, let us take their various density, cells and subjective combination. Let us observe them understand them better and modernise them, focusing first on what they have to offer that is both good and capable before we start thinking about what is not working anymore. Let us respect the organisation that has allowed for years, to generations, to express their singularity.
Modern and contemporary
Since the 60s, we look suspiciously at architectural and cultural modernity, we impose it in an objective way, without any excuses, through isolated extravaganzas, emblematic and deliberate architectural gestures, joint development zones at the heart of the new urban, competition of images and of green spaces, an alibi to our chronic rejection of it. Let us make modernity contemporary, to be able to make our use of it with less clutter, less representative, but more suited to the habitability of the world. Let's work on coexistence, accumulation, precision, gentleness through multifaceted actualisation of cases and situations. Let us leave room for subjectivity, individuality and singularity.
Actualisation
We need to actualise cities, « ecosophically », gently, without cutting them open or ripping their heart out. It is about doing or leaving it be, a lot with very little, now or never, where its needed, case by case, room by room, apartment by apartment, building by building, garden by garden, street by street, connexion by connexion, so the cities can offer the expected benefits to those who inhabit it. « ecosophically » meaning in a symbiosis of three ecologies; the ordinary, which concerns the environment, the ecology of the social economy, critic of the global economy, the mental ecology as a rehabilitation of subjectivity and of life's clamour.
Discipline: Archibanism
We need to invent a strategy of urban thinking, a blend of architectural praxis and urbanism in a universal continuum, the same discipline, to exercise feet on the ground, at the closest to the existent. A strategy anchored in the immediate, of both short and long term, avoiding lunar visions of master plans, rejecting the idea of the « toolboxes » as an objective process of reflection and conception. It is focused on the knowledge of the originality of the existent materials, more than on the impulsive use of settled and obsolete mechanisms of urban development.
Let's start with what is. Peoples' interiors, the issue of housing, the matter of labour, of having fun, of cultivating, of the issue of housing. Let's offer to each, quantities, facilities, services, the necessary light to contemporary life.
Let's add benefits to what's already beneficial. Let's be wise and only answer simple questions.
What is already there? What should be done to facilitate and actualise each thing?
ATTITUDE
It is about finding « extraordinary » `answers regarding the quality of housings, inhabitability and durability for the city. By affirming the implementation of an urban planning thinking, that is environmental, social and subjective. A strategy of attention and regulation which goes from small to big, from the room to the city from existing states of things toward their transformation, from transformations to new constructions. This strategy considers the urban whole as a factual situation, considering its multiplicity, complexity and evolutionary capacity. It gives itself as an objective density of liveable space, lowering the cost of inhabitability
Priority: It is about transforming all existing situations into remarkable ones. Caring in priority about what is less cared for, the most blamed, neglected or unfinished, the most « sensitive ». It is not about increasing urban disparity with isolated emblematic actions but in the contrary to rebalance, case by case, little by little, functionality and urban pleasures.
Together: It is about actualising existing housing in fragile situations and unfinished territories in a synchronised action with construction for new housing, new services and workplaces.
With precision
It is a work focused on accuracy, gentleness, kindness and attention. Attention to people, uses, constructions, trees, paved grounds, insects, to everything that exists and allowing to shelter, to guide, to gather and to charm. It is a work, which studies the evolutive and transformative capacity of each built situation, of each serviced land territory.
Precepts: It is not about demolishing anymore. It is about stopping to cut into the living, and it is about subtracting housing to its social and financial classification. It is about giving back to housing its ease of use it has been missing for 50 years.
Unit of measurement
The unit of measurement is housing: Not housing but 1 housing, constant attention to contents, multiplied by 10 , by 100, by 10 000, by 100 000… A Housing like a Villa.
About SHARE Architects
SHARE Architects is a leading conference programme that brings together some of the finest architects, urban designers, and planners in Central Eastern Europe. Each of the 14 conferences organized by SHARE this 2020 will be an all-in-one, 1-day event, and it will include presentations and talks on all-things architecture-related and beyond.