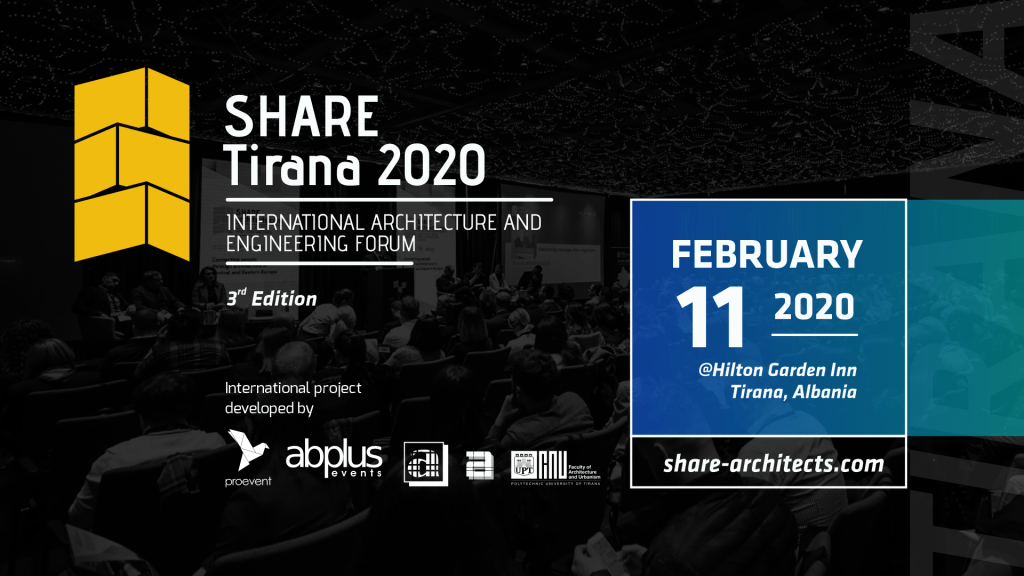 A visionary approach to the Future of Architecture!
SHARE Tirana 2020 (III Edition)
The 3rd edition of the International Architecture and Engineering Forum SHARE Tirana 2020 will take place on the 11th of February at Hilton Garden Inn Tirana. This edition announces a panel of speakers from 9 countries and an interactive program of conferences, debates, exhibitions, workshops, book launches and the first edition of SHARE Future Projects Awards.
The event is organised by ABplus events and PRO EVENT Association alongside Albanian Architects' Association. Chairman of the conference Mr. Armand Vokshi, the President of Association of Architects of Albania and Mr. Florin Mindrigiu, Event Director and Founder of Pro Event Association will open this year's edition.
SHARE Tirana 2020 expects a significant number of architects, landscape architects, engineers, urbanists, real estate developers and from public institutions, architecture, and design students, companies with innovative solutions in the construction field, other professionals related to architecture field.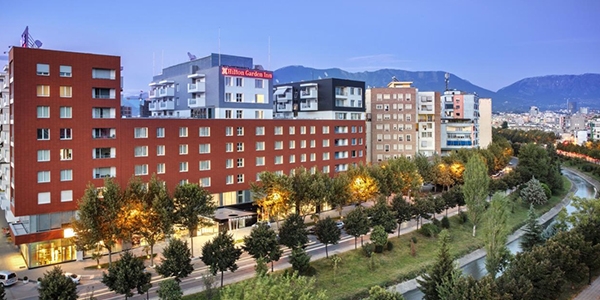 Location: Hilton Garden Inn Tirana (AL, Bulevardi Gjergj Fishta 146, 1001, Albania)
Date & Time: 11th February at 9:00 – 18:00
Audience: Everyone from the architectural field is welcome to attend our event. Tickets are already available on our website (see the link on the right).
The event will feature lectures from international speakers, debates moderated by national and international architects from the SHARE network and workshops and the live jury evaluation of the projects registered for the "SHARE Future Projects Awards"
SHARE Future Projects Awards were created to bring forward and promote the accomplishments in the field of constructions in Central and Eastern Europe. SHARE Future Project Awards aims to shed light on unfinished projects.
Architectural awards are offered many times for what has been accomplished. SHARE Future Projects Awards will highlight what has not been realized yet but will be – architectural ideas that find themselves in the most joyful stage for those who built up the future, labelled as the "project."
We will have the opportunity to observe and analyse the most provocative ideas that will come to life through the efforts of those who initiate, shape, and raise them up.
The panel of international speakers is completed by: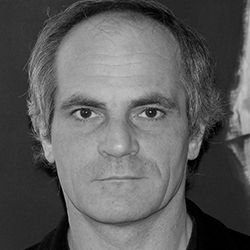 Frederic Druot – Founder of Frédéric Druot Architecture

Frédéric Druot Architecture was one of the 3 offices that was awarded the most prestigious of all the prizes for built designs on the European continent, the 2019 Mies van der Rohe Award for the the transformation of 530 dwellings in the Le Grand Parc neighbourhood, in Bordeaux alongside Lacaton & Vassal Architectes and Christophe Hutin Architecture.
Frédéric Druot Architecture research is undertaken into the attering of context, scale and cost- effectiveness in new buildings and/or the transformation of preexisting ones. His work covers a wide range of fields and topics, as for cultural buildings, offices, as well as housing. Works are recently completed: the Refurbishment of the Hospital Laennec Paris 7 for the Group Kering's headoffice, the metamorphosis of Tour Bois le Prêtre with Lacaton & Vassal, the restaurant of the new Philharmonie of Paris, the offices for the IFCIC Institut for the financing of cinema and cultural industries, the transformation of 530 dwellings at the Cité du Grand Parc, Bordeaux, in association with Lacaton & Vassal and Hutin, the study "Plus + Paris", a strategy for densification and actualisation of the inhabitability of city: 1648 urban situations, 450 000 existing dwellings renovated and transformed + 135 000 additional new dwellings.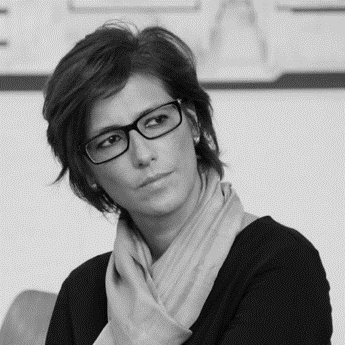 Gonca Paşolar – Co-founder EAA-Emre Arolat Architecture – TURKEY
She is the winner of the European Center for Architecture's 40 under 40 award in 2010 and is one of the five nominees for AJ's Women Architects of the Year Award in 2015.
Some of her recent work are recent installations of the practice as 'ist-on situations' exhibition at RIBA in London (2015), Arch I strata I antioch for the 15th International Architecture Biennale in Venice (2016),'Contrasts' for the Complements and Dichotomies exhibition of YAI in Miami (2017). Gonca Pasolar is co-founding partner of EAA-Emre Arolat Architecture. Born in Switzerland, Pasolar commenced her college studies at the Middle East Technical University in Ankara-Turkey, receiving also her graduate degree in the field of Architecture. In 2004, along with Emre Arolat they formed their own practice in Istanbul as EAA-Emre Arolat Architecture. Ever since, her contribution to EAA's presence has been shown in exhibitions and lectures worldwide in addition to her jury duties in various national and international competitions. Pasolar won many prestigious awards throughout her career and went on to be the Managing Partner of EAA, the position that she currently holds for the practice's New York, London and Istanbul offices. In 2017, Pasolar and Arolat were the Norman R.Foster Visiting Professors at the Yale School of Architecture.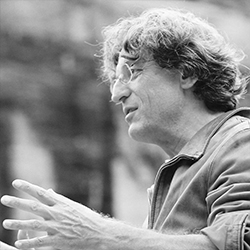 Davide Macullo – Founder of Davide Macullo

For 20 years (1990-2010) he was project architect in the atelier of Mario Botta with responsibility for over 200 international projects worldwide. He opened his atelier in 2000. Selected realised projects include the WAP ART foundation mixed-use gallery and apartment in Gangnam Seoul, South Korea, the new Assuta Hospital in Ashdod, Israel, five* Hotel and SPA facilities in Greece, the headquarter Jansen AG in Oberriet, Switzerland, Private Museum in Jeju South Korea, Sino-Swiss centre in Tianjin China, several hoses and housing in Switzerland and abroad, master planning, furniture design and advisory for contemporary art for clients. Current projects include the new Hotel Health and Wellness Palace Chenot in Weggis, Switzerland and Marbella, Spain, houses and residential buildings in Switzerland, a beachfront villa in Heraklion, Greece; commercial and hospitality buildings in Albania; International competitions.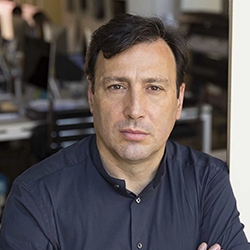 Marco Casamonti – Founder of Archea Associati

Marco Casamonti (Florence, 1965), architect and designer, is a full professor at the Genoa Faculty of Architecture. He is a dedicated researcher and critic who works on various aspects of contemporary architecture, publishing studies, participating in congresses and giving lectures as a theoretician, academic and architect. He has been Editor in Chief of Area international Architecture and Design Arts magazine since 1997 and has been joint managing editor – with Paolo Portoghesi – of Materia magazine since 1999. In 1988 he joined forces with Laura Andreini and Giovanni Polazzi to found Archea Associati, in which Silvia Fabi also became a partner in 1999; the firm, with about a hundred architects working at six different locations – Florence, Milan, Rome, Beijing, Dubai and Sao Paulo – works mainly in the areas of architecture and design, taking the landscape, city and building as its starting-points to find an additional dimension of cultural expression in projects ranging from graphic design to publishing through to the curation of events and exhibitions.
Arch. Martin KOENIG – Associate Director at Martha Schwartz Partners – UK

Martha Schwartz Partners (MSP) is a leading international design practise whose work focuses on activating and regenerating urban sites and city centres. Situated at the intersection of the public realm, urban design and site-specific art, MSP has 40 years of experience designing and implementing installations, gardens, civic plazas, parks, institutional landscapes, corporate headquarters, master plans, and urban regeneration projects. MSP works with city leaders, planners and builders at a strategic level so as to advocate for the inclusion of the public landscape as a means to achieve environmental, economic and social sustainability. MSP's work demonstrates a deep commitment to the urban landscape as it performs as the platform for sustainable cities that are healthy across all aspects, sectors, and domains of urban life.
SHARE Tirana 2020 Highlights:
A leading conference program with outstanding architects who present their recent international awarded projects;
Thematics: Interior Architecture / Design&Furniture / Lighting Design/Facades/Roofs/ Insulation/ Landscape;International debate 'Transforming the world through architecture";
SHARE Future Projects Awards on four categories:
Residential;
Offices and working spaces;
Hotel – SPA – Restaurants,
Public Spaces and Urban Development
An exhibition of innovative architectural solutions, products, and services;
Networking and social events like architectural tours, practices visits, and cocktails & conversation meetings;