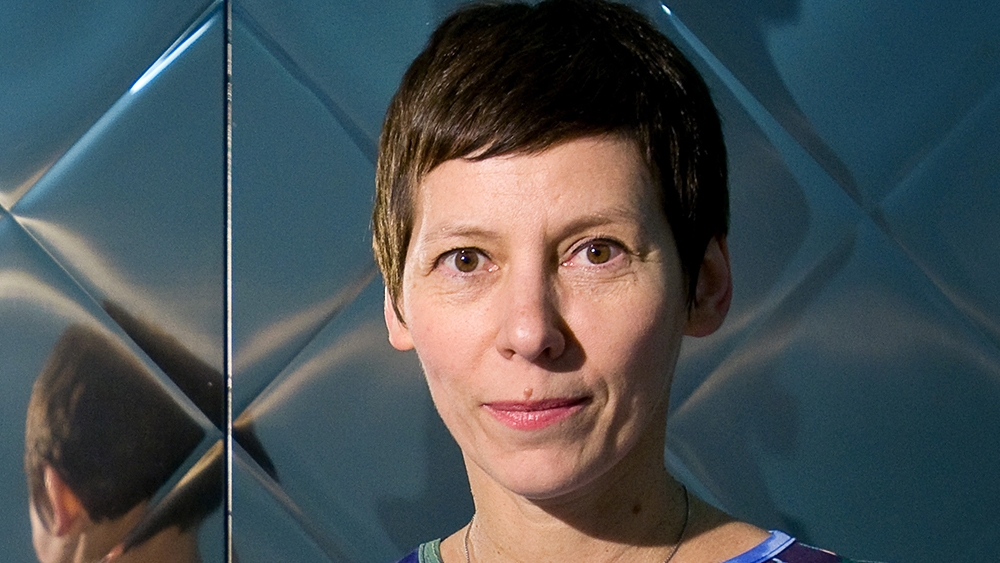 arch. Manuelle GAUTRAND – Great Speaker at SHARE Athens on the 27th of November, 2018
Arch. Manuelle Gautrand, founder partner of Manuelle Gautrand Architecte and winner of "Woman Architect" of the year 2014, will hold conference at SHARE Athens 2018, at the Benaki Museum.
Manuelle Gautrand has been named as 2017's laureate of the European Prize for Architecture, making her the first woman to receive the accolade. She was born on 14 July 1961 in Marseille (France) and graduated as an architect in 1985 from the Ecole Nationale Supérieure d'Architecture in Montpellier. After graduating, Gautrand worked for six years in Parisian architecture studios before she founded her eponymous studio in Lyons in 1991 with partner Marc Blaising. The team moved to Paris three years later. As the principal architect at MANUELLE GAUTRAND ARCHITECTURE, she is responsible for the design and construction of a diverse range of buildings, including cultural facilities (theatres, museums, and cultural centers), offices, housing, commercial and leisure facilities, etc. She works for large public clients and institutions as much as for private clients, in France and abroad.
In her approach to architecture, Manuelle Gautrand employs a wide range of strategies in order to innovate, to reinvent and to bring emotion in her projects, giving unexpected answers to the crisis of modernity. Her architecture shows not only an astonishing creativity but also a deep commitment in creating a relationship with the site, offering at the same time new interpretations to the classical programs. Each and every project has to be unique, bold, and completely different from the one before. As Manuelle Gautrand said "innovation is always based on disobedience", her distinctive way of thinking about architecture, as a result of "working within discrepancies", embraces a countless variety of forms, colors and materials.
It was the Citroën showroom, the « C42 », on the Champs-Elysées in Paris that first brought her public and international acclaim in 2007. The team developed a concept that would magnify the cars in a building with strong symbolic presence, a kind of corporate totem composed of eight vehicles stacked on platter one on top of the other.
The firm's other well-known accomplishments include an extension to the Lille Métropole Musée d'art moderne, d'art contemporain et d'art brut at Villeneuve d'Ascq and the green-hued Hipark Hotel.
The work of Manuelle Gautrandit been published in numerous books and featured in many museums. Gautrand's works are  held in the permanent collections of the Pompidou Centre in Paris and the Cité de l'Architectureet du Patrimoine in Paris, also certain projects are regularly exhibited at the Cité de l'Architectureet du Patrimoine, the Pavilion de l'Arsenal and the Maison de l'Architecture in Paris. Documentary films on her work were screened on Franco-German television.
Manuelle Gautrand has received several distinctions, such as Chevalier de la Légion d'Honneur, April 2010, Chevalier dans l'ordre des Arts et des Lettres, December 2007 and since 2016 she had been the President of the Académie d'Architecture (France).
Her work received numerous awards, such as German Design Award for Le Forum in Saint-Louis- 2017, Geste d'or award for Le Palace Theater in Berthune- 2015, Lightening Conception Award for the Galeries Lafayette in Metz- 2015, Woman Architect Award- Woman of the year by Arvha-2014, Montgolfier Award- General Career Award by the S.E.I.N, The Chicago Athenaeum Award for the Lille Museum of Modern Art and for the Cite des Affaires in Saint-Etienne-2011.
Manuelle Gautrand Architecture is part of the Leading Architects series, published by The Images Publishing Group, which will showcase the most progressive, renowned architects throughout the world. The recently released book showcases Manuelle Gautrand's strong portfolio and highly recognisable aesthetic across architecture, design and masterplanning, and how the firm's approach results in both significant efficiencies, compelling and engaging design.
Manuelle Gautrand as a great guest of the Share Athens 2018 event, will hold the conference: "REINVENTING CITIES".
Other important names that will be present at SHARE Athens on the 27th of November 2018 at the Benaki Museum include:
Maurizio Meossi (ZahaHadid Architects), Xander Vermeulen Windsant (XVW Architectuur), Britta Knobel Gupta (Studio Symbiosis), Paolo Brescia (OBR- Open Building Research), Habibeh Madjdabadi (HabibehMadjdabadi Architecture Office), Cedric Ramiere (CoCo Architecture), Claudia Staubmann (CoCo Architecture), Mark Sutton Vane (Sutton Vane Associates).