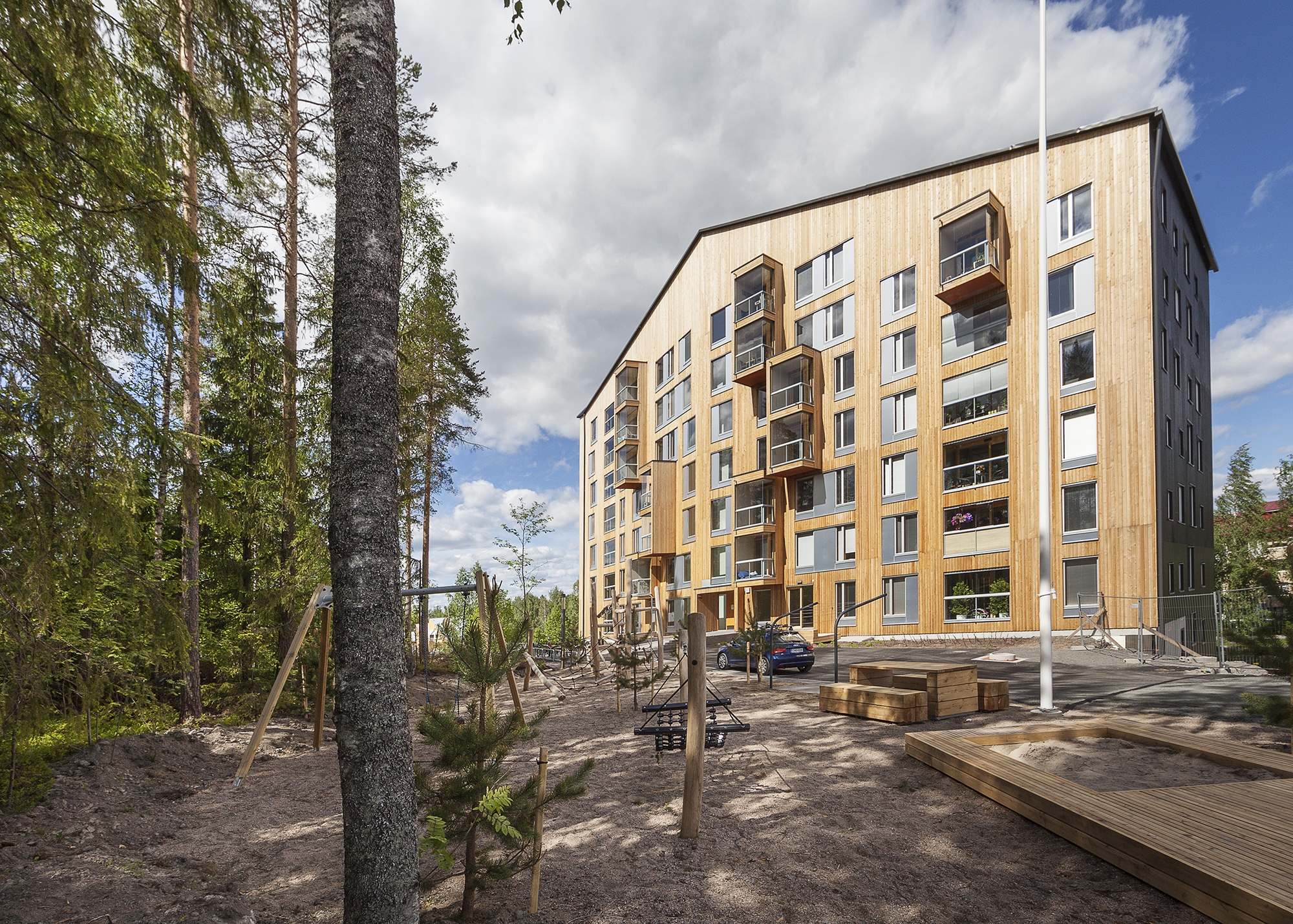 Anssi Lassila's Lecture at RIFF 2016 in Bucharest
Finland's Tallest Wooden Prefab Building – Puukuoka Housing Block or how to design for daily experience
Author: Ruxandra Grigoras
  The founder of the Office for Peripheral Architecture (OOPEAA) in Finland, arch. Anssi Lassila will be one of the guest speakers at RIFF International Architecture Expo Conference 2016 in Bucharest on 31st October.
Being renowned ever since his student years for his winning proposal for the Karsamaki Church, Anssi Lassila set up a practice that focuses on the relationship developed between certain desired atmospheres and the materiality of architecture or the importance of details; the designing process implied by their philosophy of working between material and immaterial aspects of architecture results in making a statement regarding the technical aspect of building architecture today, among other aspects. By following the nature of this intricate relationship, the project he will be presenting at RIFF 2016, completed in November 2014 – Puukuoka Housing Block – could be described with many superlatives: it is Finland's tallest multistory housing building made of wood; it develops an entirely wooden prefabricated CLT modular structure thus not only being a pilot case in exploring the aesthetics of this construction method, but also setting construction timeframe records; all these while promoting an innovative lease-to-own financial system which proves to be beneficial with regard to the socio-economic stability of the community.
However, besides the sustainability objective covered by the use of CLT modules, which most certainly has been the highlight of this project in terms of efficiency and quality of the construction process and finite object, there are several issues tackled by the modus operandi of OOPEAA and concerning this CLT based Urban Multistory Concept developed by Stora Enso. First of all, we can discuss the proposed modular design as a visual expression which exceeds simple standardization and exposes sincerely its nature both in the way of its assembly and the adopted morphology either by making visible the joint between two modules or by individualizing each interior composing element: wooden floors or ceilings, plaster walls, window framing, etc.; the result is not a seamless construction, but a body which can be understood and appropriated. Secondly, piecing 2-module apartments with a laxer framed common space – the vestibules, the project adds a comment on collective housing standards of living, offering "a functional space rich in experiential qualities" as the authors have stated; common spaces articulate the modular frame and become one of the spatial highlights of the buildings by offering impromptu frames of the urban surroundings or by unravelling rhythmic interior views with a "wealth of light", as it is described by the authors. This process of serialization using wood instead of concrete as material of choice establishes a balance between the idea of comfort and the efficiency issue, all the while speaking about a financially accessible housing block.
Among the awards of this project we highlight Finlandia Prize for Architecture in 2015, Wood Prize in 2015 or The Plan Awards in 2015 (shortlisted project). This completes the office's acknowledgement in the international architectural scene, OOPEAA being for example one of the practices to be nominated in 2014 at the European Union Prize for Contemporary Architecture, Mies van der Rohe Award for their House Rihi in 2014.
The Puukuoka Housing Block could therefore be a strong departure point for discussing contemporary architecture as a complex communicational process where the constant in-between search on which Anssi Lassila's practice based its activity offers valid points of view of what designing architecture means today. Anssi Lassila's take on this project will probably prove to be one of the highlights of the Riff 2016 conference on 31st October in Bucharest offering a good starting point for an engaging architectural debate.
www.ieriff.eu