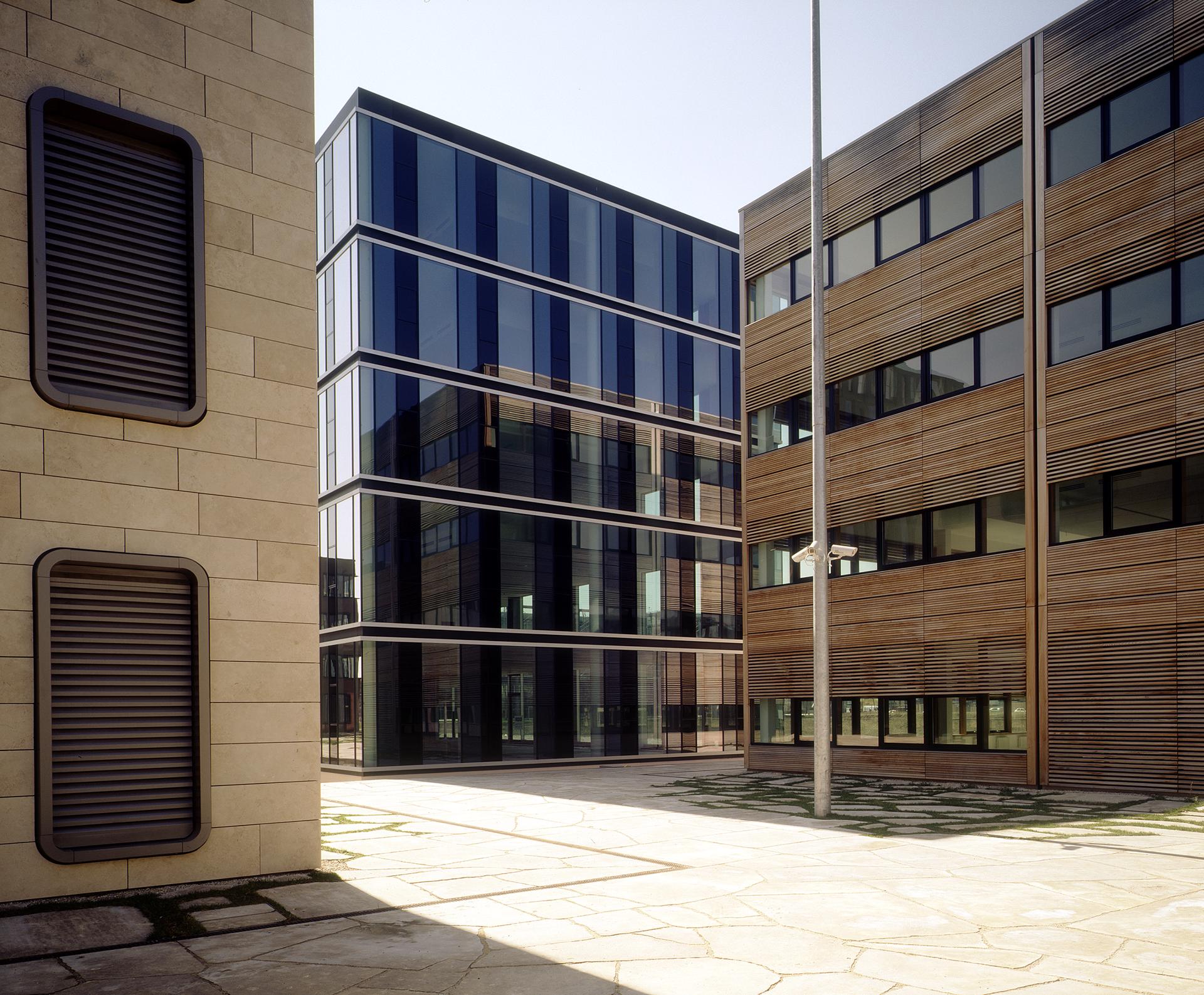 Sven Thorissen, Great Speaker | SHARE Belgrade 2019
Sven Thorissen, Director and Architect of MVRDV, is a graduate of TU Braunschweig, ETH Zurich, and the Technical University Delft where he received his master's degree in 1998. For MVRDV, he worked first as a project developer. His experience before attending the studio covered the area of architectural design, project development and sustainability. Being one of the directors of the studio, Thorissen is overseeing German-speaking projects besides the collaboration for other studio projects.
Among his work for MVRDV, he has acted as visiting critic at the Rotterdam Academy of Architecture, the ENSA Belleville, Paris, and the University of Applied Sciences in Leiden. Thorissen contributed to a number of publications about inclusive city design, future housing, the circular economy, and productive urban landscapes.
Some MVRDV project in which Thorissen took part as a project leader are Unterföhring Park Village, the Frøsilos in Copenhagen, Buurt 9 in Amsterdam and the Market Hall in Rotterdam.
Unterföhring Park Village
Unterföhring Park Village is a modern office complex with mixed public and private spaces, completed in 2003. Every building of the complex has its own address and identity, varying in volume and facade material. The 'car free' plaza functions as a meeting point, open to the public for nineteen different buildings. Surrounded by trees and hedges, the ensemble receives a green belt, bordering on the neighbourhood. The 'Village' fills a central void in the commercial area of Unterföhring Park becoming the new centre.
The Markthal project
Completed in 2014 in Rotterdam, the Markthall project is a sustainable combination of food, leisure, living, and parking space, a hybrid building in which all functions are fully integrated to enhance their synergetic possibilities. A secure, covered square is nestled beneath a large arch, conceived as an entirely new take on a typical market square and its surrounding buildings.
During SHARE Belgrad 2019, planned to take place at the Yugslav Film Archive Museum on 9th May, Sven Thorissen is invited as a Great Speaker of the Forum. His personal and professional ideas about changes and issues of the contemporary architecture will be shared.
About MVRDV
MVRDV is an architecture office founded in 1993, with branches opened in Shanghai and Paris, with the main studio in Rotterdam and a number of ~225 employees. Their awarding list includes more than 90 prizes and nominations, like Architizer A+ Award – Firm of the Year 2018; German Design Award 2018 – Excellent Communications Design Architecture category – Ragnarock, Roskilde, DK; The Property Design Award 2018 – Best office building category – Baltyk, Poznan, PL; ARCHMarathon – Overall architecture award, macro category – Seoullo 7017 Skygarden; Best Building for 2017 – BRYŁA ROKU 2017 prize – Baltyk, Poznan, PL; Iconic Awards 2017 – Best of the Best Architecture Category Winner – Crystal Houses, Amsterdam, NL.
As they are saying, the global aim of MVRDV is to provide solutions to contemporary architectural and urban issues in all regions of the world. Their highly collaborative, research-based design method involves clients, stakeholders, and experts from a wide range of fields from early on in the creative process.